Varsity Basketball Enters Final Week of Regular Season; "Hoops for Hope" Tuesday Night at AHS
Arkadelphia Athletics
Sunday, February 08, 2015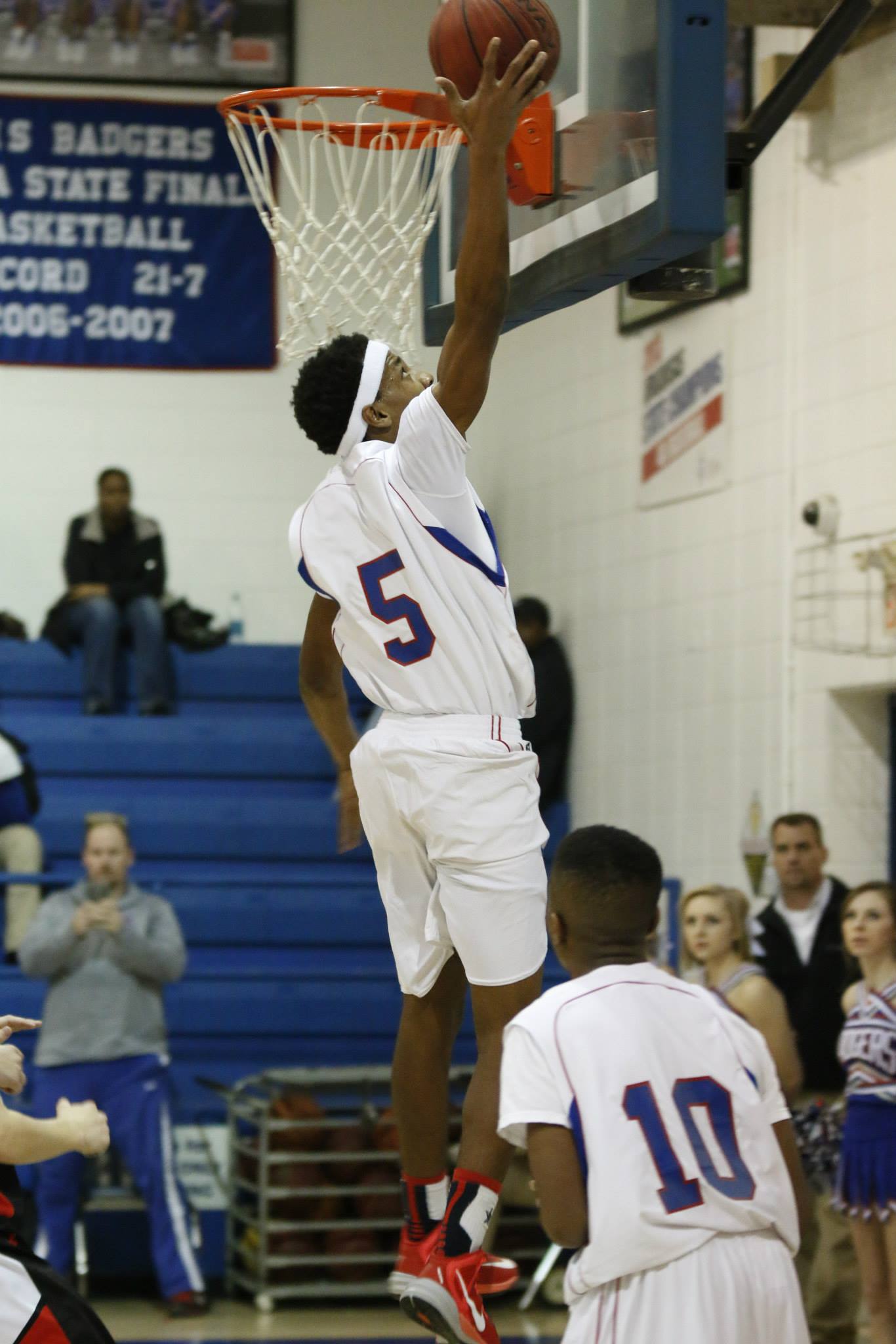 Believe it or not, only two more games for Arkadelphia's high school basketball teams as they will wind up the 2014-15 regular season this week with two home games before participating in next week's 4A-7 District Basketball Tournament at Bauxite High School.
Arkadelphia will host Fountain Lake Tuesday where it will be "Hoops for Hope Night" in conjunction with the American Cancer Society. Friday night will be Senior Night for AHS basketball and spirit team seniors, marking the final home game of the season.
Tuesday night, fans from Arkadelphia and Fountain Lake will be encouraged to make a donation to the American Cancer Society in conjunction with Clark County Relay for Life. Fans will hear from a speaker at halftime Tuesday night and a donation table will be set up in the lobby throughout the night where fans can make a donation in honor or in memory of a friend or family member who has been affected by cancer.
The final week is the last time teams will position themselves for next week's 4A-7 District Basketball Tournament at Bauxite High School.
On the boys' side, the Badgers enter the final week in 2nd place one game back from Friday's opponent, the Bauxite Miners. Bauxite sits atop the boys' standings with a 10-2 record, one game ahead of both Arkadelphia and Malvern which are tied for 2nd place at 9-3. A win Tuesday night for Arkadelphia over Fountain Lake would not only avenge an earlier loss to the Cobras, but could also set up a Friday night match-up against Bauxite that would be for the 4A-7 Regular Season title and the first seed in the district tournament. The result of Malvern's game Tuesday night at Nashville will also factor into the scenarios for Friday night.
The Lady Badgers will be competing in the first round of the District tournament, needing two wins to qualify for the Regional Tournament, but the final seeding and opponents won't be determined until after this Friday's games. Arkadelphia will most likely face Malvern in the first round of the District Tournament, but could also be matched up against Fountain Lake or Waldron depending on this week's results.
The 1- and 2-seeds in the District Tournament receive a bye to the semifinals, and more importantly an automatic spot in the 4A South Regional Tournament the following week in Monticello. One win in the Regional Tournament qualifies a team for the 4A State Tournament.
The remaining two regular season games and all post-season games will be broadcast live on ESPN WPS 106.9 FM in Arkadelphia and Southwest Arkansas and can also be heard on the ESPN Radio app on your mobile device. Search for "ESPN WPS" on the Live Stations tab to listen to the games if you're outside the 106.9 FM listening area.