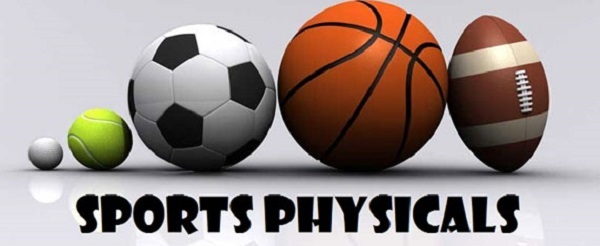 Annual Free Physical Night Clinic Set for May 10
Arkadelphia Athletics
Wednesday, May 04, 2016
Each student who participates in athletics or is involved in a spirit squad in the Arkadelphia Public School District is required to have a current physical examination on file with the school in order to participate during the school year. Thanks to the generosity of local physicians each year, APSD is able to offer a time for your student to have a physical examination free of charge that will allow him or her to participate the following school year. We invite you to take advantage of this opportunity Tuesday, May 10. Local physicians will be setting up at Arkadelphia High School this year immediately after school on May 10.
There is no obligation to have your physical taken during this time, but we will need a physical on file in order for your student to begin practicing in the fall or to participate in any summer activities or camps. If you attended last year's free physicals on May 5, your child's physical will expire before the fall of 2016 begins, thus the importance of attending this date. If you are not able to make this date, a physical from your family physician will be sufficient. We would also like to emphasize that this is not a complete physical and would encourage your student to have a complete physical annually, whether they participate in athletics or not.
At this link you will find a questionnaire that needs to be filled out in advance of the free physical screening. Please fill this out the front page and have your child return it to his or her coach by Monday, May 9, or your student may bring it with him/her to the High School on May 10. The coaching staff will then bring all of the physical forms that are turned into them to the High School on the afternoon of the physicals and
re-distribute them to the students. The physicals will then be collected by the coaching staff upon your student's completion of the physical that afternoon/evening.
PLEASE NOTE THAT WE HAVE A NEW PHYSICAL FORM. The school nurses made several changes in consultation with local doctors to make the process better. There are a few areas that will instruct you, the parent, to stop filling out the form and take your child to a doctor rather than having the free physical. You can read it and see which areas are mentioned, but if a student has pre-existing issues in various orthopedic, cardiac or general areas, they won't be seen by a doctor during the free physical night and will need to go see their PCP. This is different from the past, so please make sure you take note of this.
We would even encourage any students who have had a physical recently to take advantage of the free physical event in case you try out for an activity next spring and your physical has expired. This will keep you from having to rush at the last minute to find a Doctor who will be able to fit you into their schedule.
Below is the schedule for physicals for the evening.
APSD Free Athletic Physicals Schedule
Tuesday, May 10 – Arkadelphia High School
**look for the grade that you or your student(s) is/are currently in – NOT next year's grade**
** students in 8th period athletics at AHS and Goza students who bus to the high school for athletics will begin the process during 8th period and will have their physicals beginning at 3:05**
9th, 10th and 11th grades 3:05 6th, 7th, and 8th grades 4:30
Students at Goza may ride the bus to AHS after school to get in line and then be picked up when physicals are complete or parents may bring them any time before 5:30