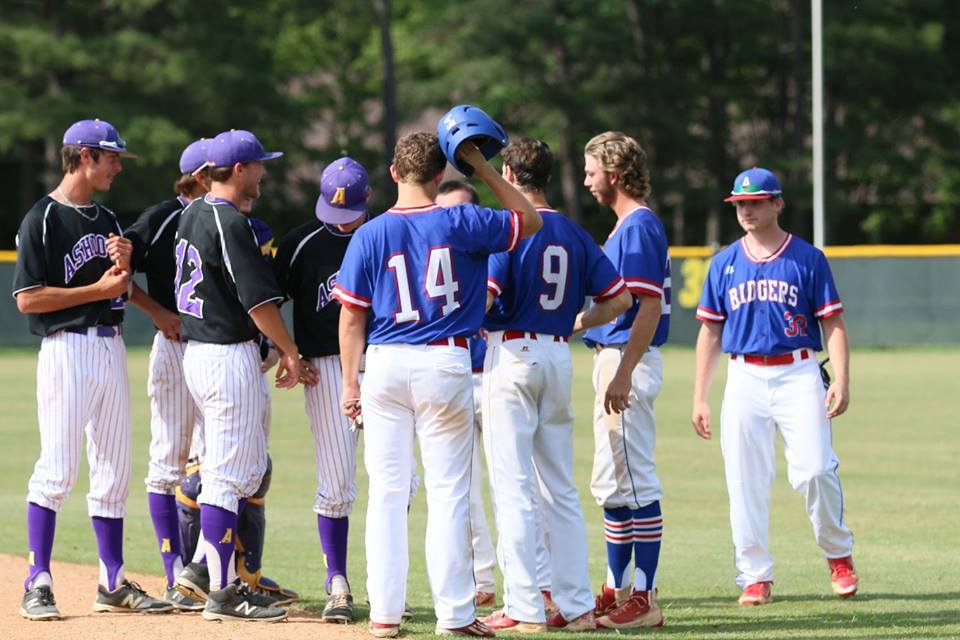 A Lesson in Sportsmanship - The Good Kind
Chris Babb
Thursday, May 19, 2016
In athletics, a lot of lip service is given to sportsmanship, but all too often the stories we hear in the news about pre-game, in-game or post-game incidents involve actions of poor sportsmanship.
Last week in Ashdown, my faith in young people and sport in general was validated at the end of the Arkansas 4A State Baseball semifinal game between Arkadelphia and Ashdown.
The conference rivals in District 4A-7 had met on the diamond 12 times in the last four years, and to emphasize the quality of this baseball rivalry, keep in mind that the conference only plays a single round-robin schedule. That means that three of the nine games were in regular season play while the remaining 9 were in post-season play, whether it be District, Regional or State Tournament play.
The two teams met in the 2014 4A State Championship game, played each other in the District Championship games each of the last three years, played in the 4A South Regional tourney the last three years as well and the final meeting was this year's state semifinal game.
As I witnessed each of those 12 games, I noticed a genuine mutual respect between the two teams. Arkadelphia was under the direction of head coach Brant Matros for all 12 games over the three-year period, while current Ashdown coach Chuck Cross was at the helm of the Panther program for the past two years after replacing Riley Fincher.
Now it's nice to see opposing coaches be able to put aside rivalry and competition to be able to see the big picture and appreciate an opponent's talent – and that's just what these coaches have done.
But to see the players be able to do the same gives me confidence that sports – when done right - can both teach and reveal character.
Saturday afternoon Arkadelphia had just seen its season come to an end to the hands of the Ashdown Panthers in the state semifinal game; the last game for a group of seniors that had helped Arkadelphia win two state championships and finish as state runner up last year. An obviously emotional final team meeting had taken place in right field at Ashdown City Park as the sun was beginning to set behind the pressbox and figuratively on the careers of this group of seniors that had seen so much success over the previous four years.
The team had broken from its huddle and some of the teammates and coaching staff were saying goodbye to teammates for the last time in uniform.
As I was watching the team from not far away along with assistant coach Mark Coon, I noticed an Ashdown player walk beside me toward the Badger team.
Ashdown pitcher Quinn Mitchell, who had come on in relief just about 45 minutes earlier and held a lead for the Panthers in the sixth to get it to their closer in the seventh and final inning, approached the Badger team and spoke on behalf of his Panther teammates.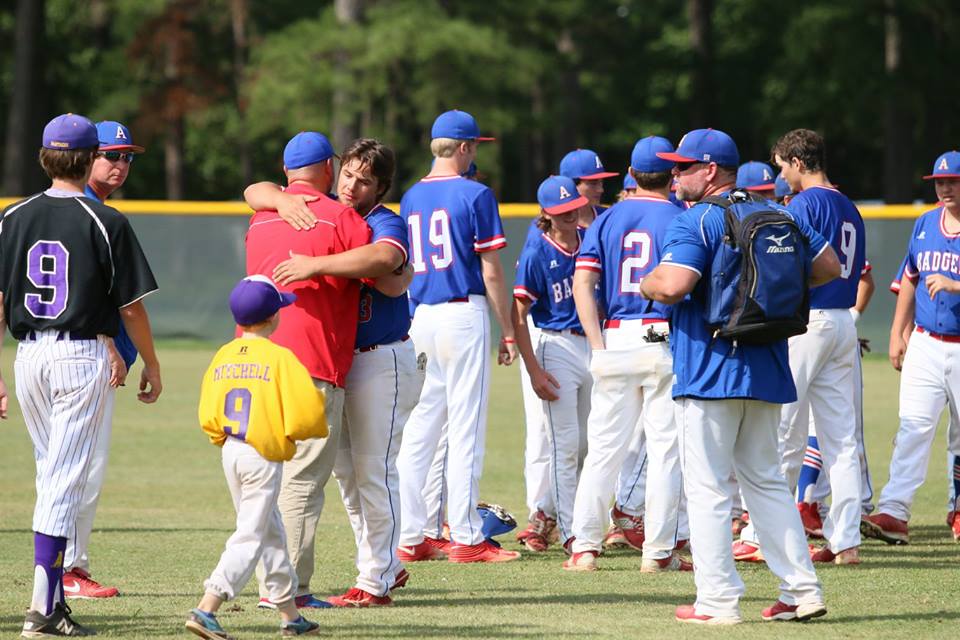 I don't remember exactly what he said and partially because it caught me by surprise, but Mitchell's comments to the team that had just had its season come to an end were something along these lines: "On behalf of the entire Ashdown team, I just wanted to tell you guys how much we think of you guys as a baseball team, how much we enjoyed the games we have had over the years and how much we respect you guys and what you have done."
Apologies to Quinn if that's not exact, but the sentiment was very close to that.
Then as I saw our players acknowledge the genuine nature of Mitchell's statements, I noticed some of our players walking toward the infield where some of the Ashdown players were walking toward them.
16-, 17- and 18-year old players who had just been in a state tournament semifinal game that saw one team end with a chance to reach the pinnacle and one team seemingly landing in a valley, talked with each other for several minutes.
Most of the starters of each team shook hands again, hugged each other and showed a mutual respect and admiration for each other. In a time when we see various examples of bad sportsmanship, It was definitely an uplifting moment to behold.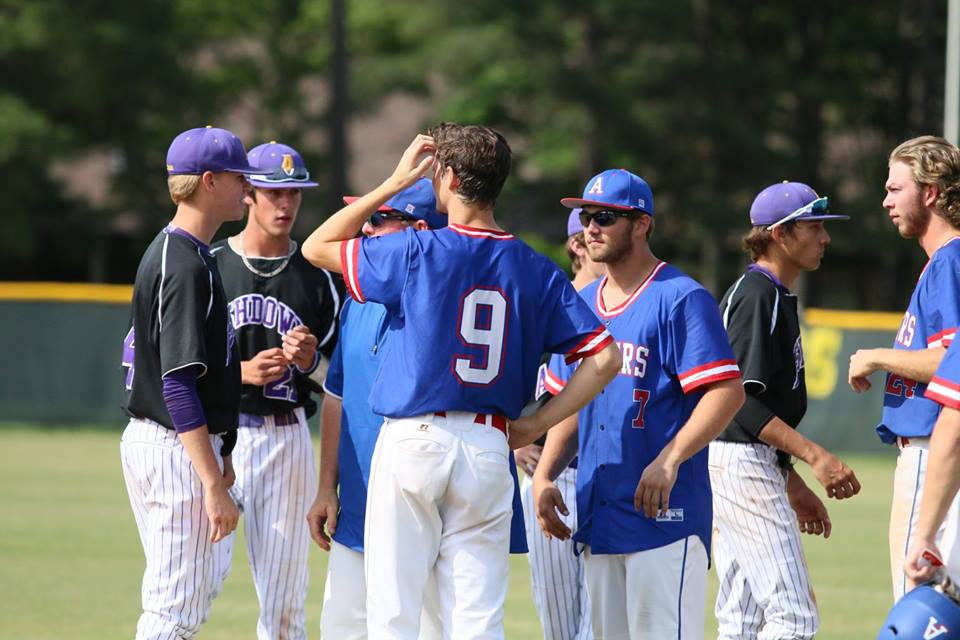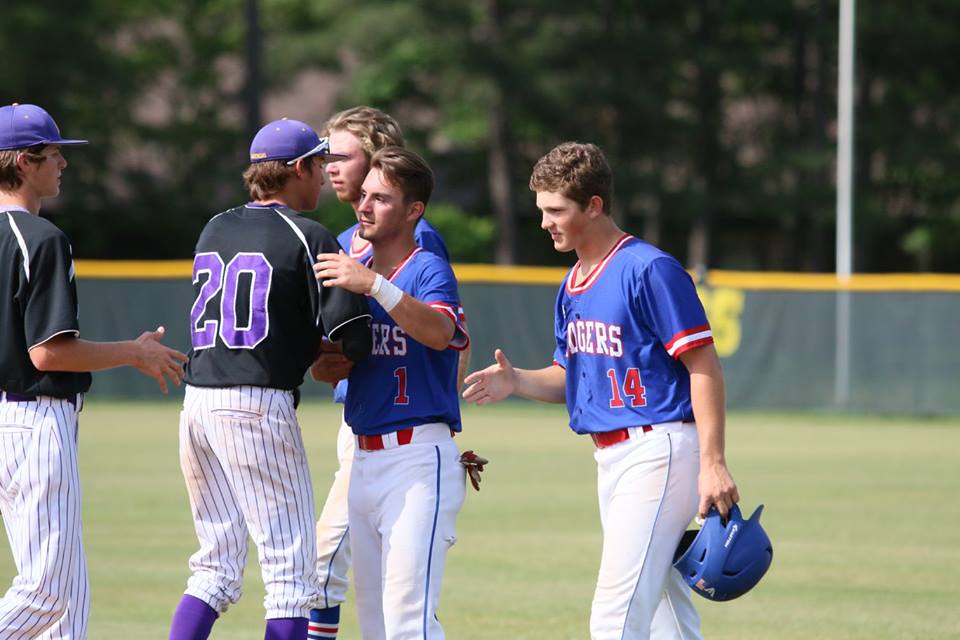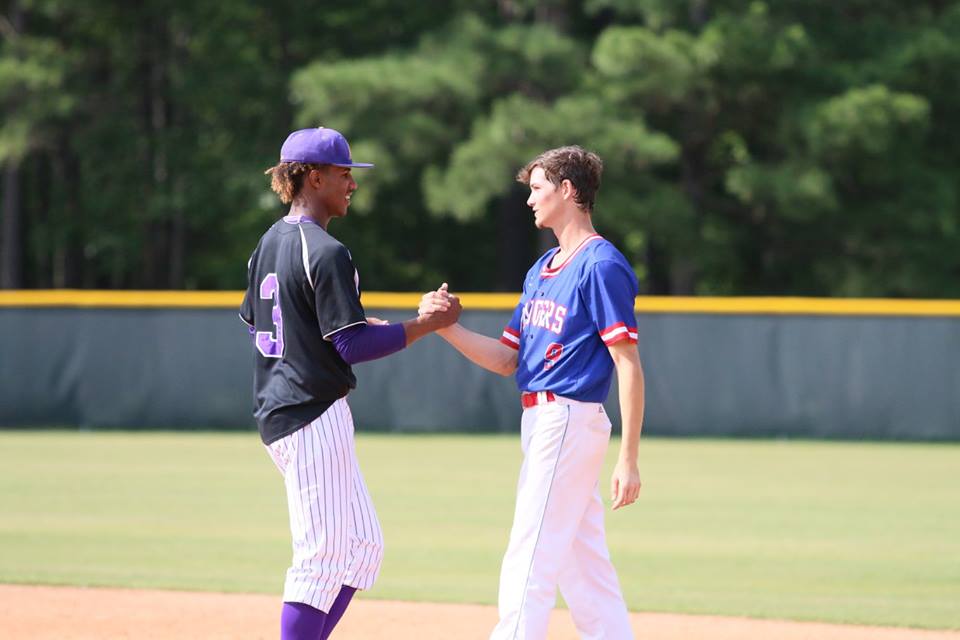 (all photo credits to Teena Bebee)
As the Badger team made its way from the outfield to the first base dugout, the Ashdown players, parents and fans who were gathering to take pictures in front of their dugout along the third base line stopped, turned their attention and offered extended applause to the Badger team – seemingly acknowledging a worthy opponent while also offering appreciation for what this team and particularly group of seniors had accomplished over the last four years.
At the end of each game our teams play throughout the year, the teams meet each other for the traditional handshake line. Honestly, as an administrator, I have watched the handshake line in a variety of sports with a watchful eye to make sure nothing that might have happened within a game carries over – particularly if the game is close.
But there was nothing to watch here except for sportsmanship in its purest form, and two teams with a genuine respect for each other.
So I tip my hat to the members of Ashdown and Arkadelphia's teams for seeing the bigger picture that day. And I hope that adults will take a lesson from teenagers in this case.
We can have intense competition that has a winner and a loser on the scoreboard and still keep things in perspective when the scoreboard is turned off.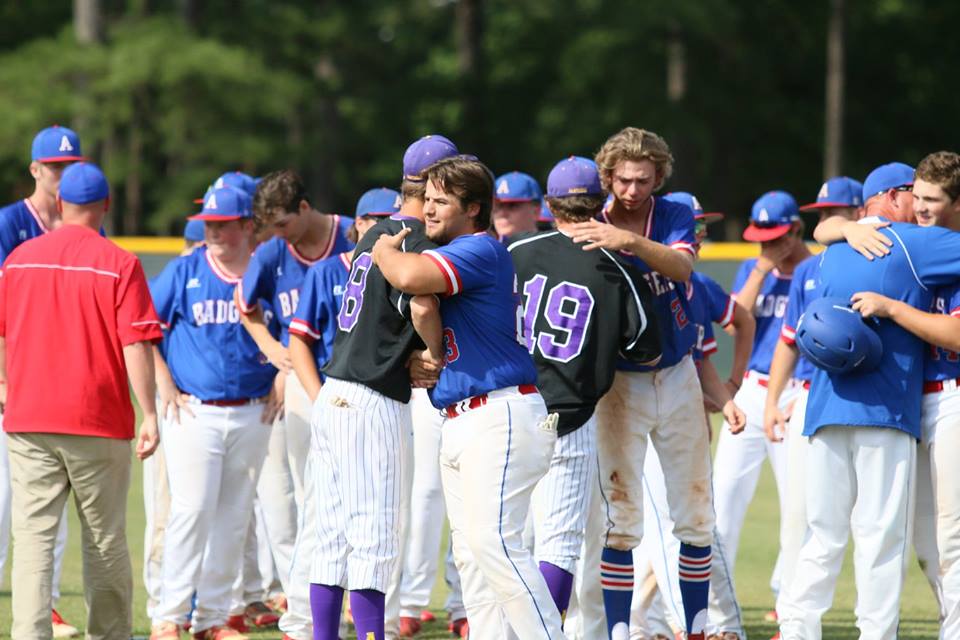 posted by Chris Babb
May 19, 2016