Peake Celebrates Jay Davis Field Day
Nikki Thomas
Thursday, May 14, 2015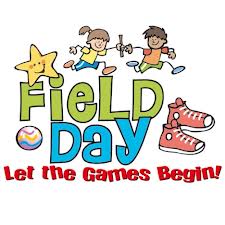 JAY DAVIS FIELD DAY
Each Spring, Peake Elementary celebrates Jay Davis Field Day, which includes a series of indoor and outdoor sporting events designed to let the students have friendly competition between the classes and get some good, fun exercise in the process! PE Coach, Michael Forthman, plans and conducts the events of the day with help from former students.
Jay Davis, age 11, of Arkadelphia was a sixth grade student in Mrs. Sawyer's homeroom at Peake Elementary the year he passed away.He was born February 24, 1982, to Roosevelt and Sylvia Tate Davis, Jr. He was a member of St. Ruth Baptist Church in Gum Springs, where he was a member of the Youth choir, Usher Board, and Junior Sunday School class. He played first string for the Royal Blue football team for two years. Jay also played Pee Wee Football as a Spur and as a Hawk. In addition, Jay played baseball since entering kindergarten and served as Water Boy for the Arkadelphia Badgers.He was a member of the Bandwagon Choir at Peake Elementary and an Honor Student. His hobbies included collecting baseball and basketball cards, riding his go-cart, bike riding, rebuilding things, and playing Sega and Super Nintendo. His classmates remembered him as a young man who stood as an example for others. "Jay was a good sport and he was always nice and kind to people." According to his best friends, "Whatever he did, he did his best.He would want us to keep our heads up."
A biography, photograph and poem in Jay's honor are displayed in a case at Peake. Field Day each year is dedicated to his memory. Jay's parents (pictured) attend Field Day each year to watch and cheer on our students. They even bring all the kids a popsicle to enjoy! We appreciate them so much for participating with us in remembering their son.
Photo albums from Jay Davis Field Day can be accessed from the following links:
4th Grade -
5th Grade -