Arkadelphia Football Parent Mtg. This Friday Evening
Arkadelphia Athletics
Wednesday, July 22, 2015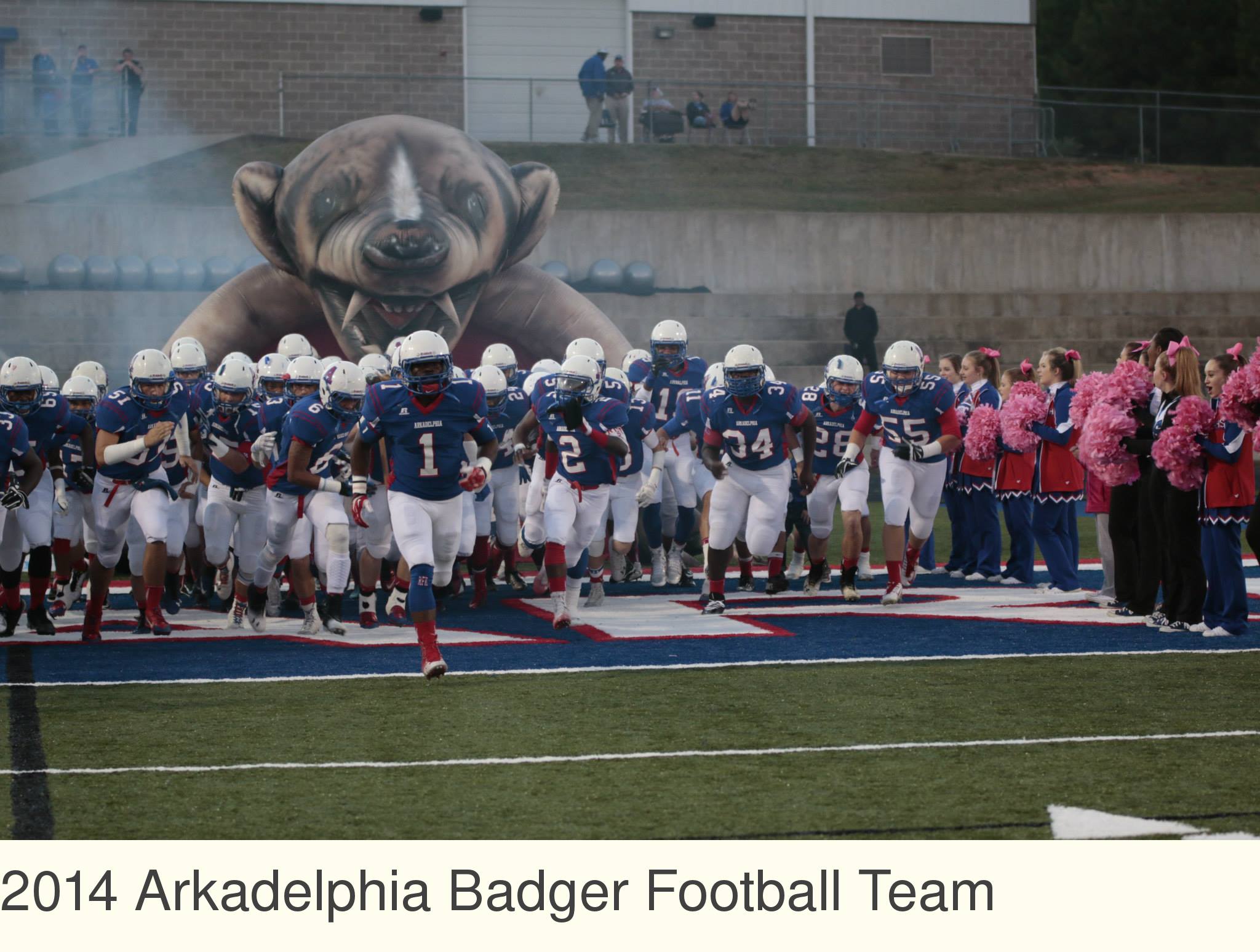 The Arkadelphia Public School District football program will hold its annual meeting for parents of all students who will be playing football in 7th through 12th grades this fall this Friday night, July 24, at 6:00 p.m. in the Little Theater of Arkadelphia High School.
The meeting will be led by Arkadelphia Head Football Coach J.R. Eldridge and his coaching staff and will cover issues such as program philosophy, season schedules, heat illness prevention measures, concussion protocol and other issues.
To stay updated on matters of Badger football, parents may click this link to the football staff blog BadgerBallBlog.com where parents can subscribe and receive updates.
Click here for a link to the blog post on BadgerBallBlog.com regarding the parent meeting:
Additional material covered at the meeting will include:
Heat Illness Prevention Measures
Concussion Management