HSU and OBU biology students participate in Goza's Dissection Day
Arkadelphia Public Schools
Thursday, October 20, 2016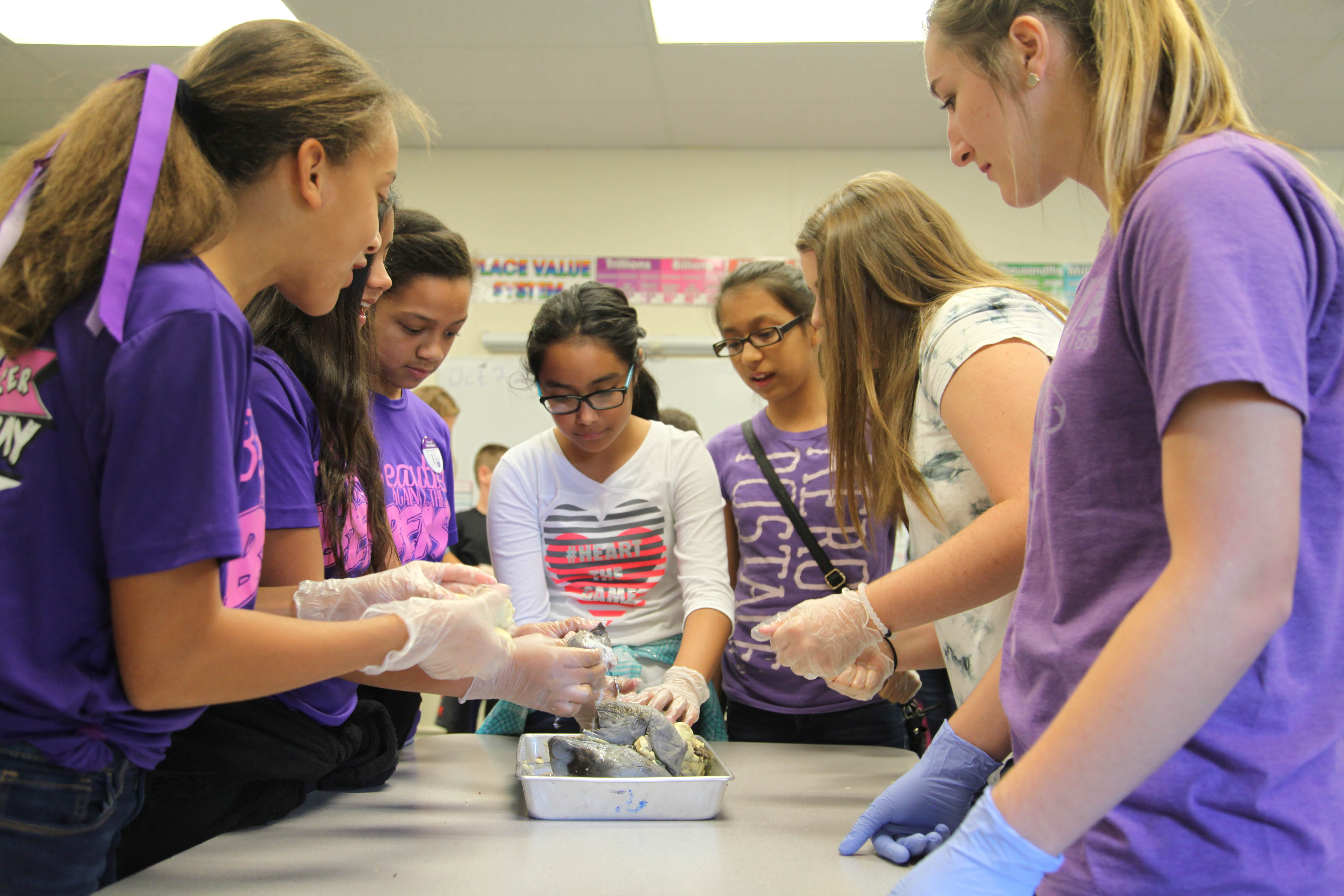 Arkadelphia Public School recently welcomed Henderson State University and Ouachita Baptist University biology students to participate in Goza Middle School's Dissection Day.
HSU and OBU students guided the middle school students through the dissection of a lamb heart. The objectives of the lab were to identify main parts of each organ, use scientific tools to explore anatomy and apply knowledge in a real world setting.
"Our Next Generation science standards deal with students being able to create arguments supported by evidence for how the body is a system of interacting subsystems composed of groups of cells," Jeremy Smith, a science teacher at Goza Middle School, said. "Therefore, seeing the respiratory system intact with the circulatory system gives them an opportunity to explore and communicate how one is dependent on the other."
Goza's science teachers, Sarah Moss, Jeremy Smith and Misty Smith, expressed their desire for community involvement to enhance the learning experience. The three contacted Dr. Cindy Fuller, Assistant Professor of Biology at HSU, and Dr. Lori Hensley, Professor and JD Patterson Endowed Chair of Biology at OBU, to coordinate plans.
"Our students were already very excited to dissect, but when they were told college students were coming to lead the lab, it put it over the top," Smith said. "Our teachers have a great rapport with our students, but it helps to have a fresh face leading the class from time to time. All of our students were engaged in the lab and were very eager to participate, and we feel this is partly because our students looked up to the college students so much. They got to see how the college students took the lab seriously and saw that it was okay to be excited about learning. Out of all the labs we do this year, this one will be the one they remember, and it may encourage some of our Goza students to continue in the field of biology."
Check out photos from the event HERE.