Peake celebrates J. Ed Peake Day
Arkadelphia Public Schools
Monday, November 07, 2016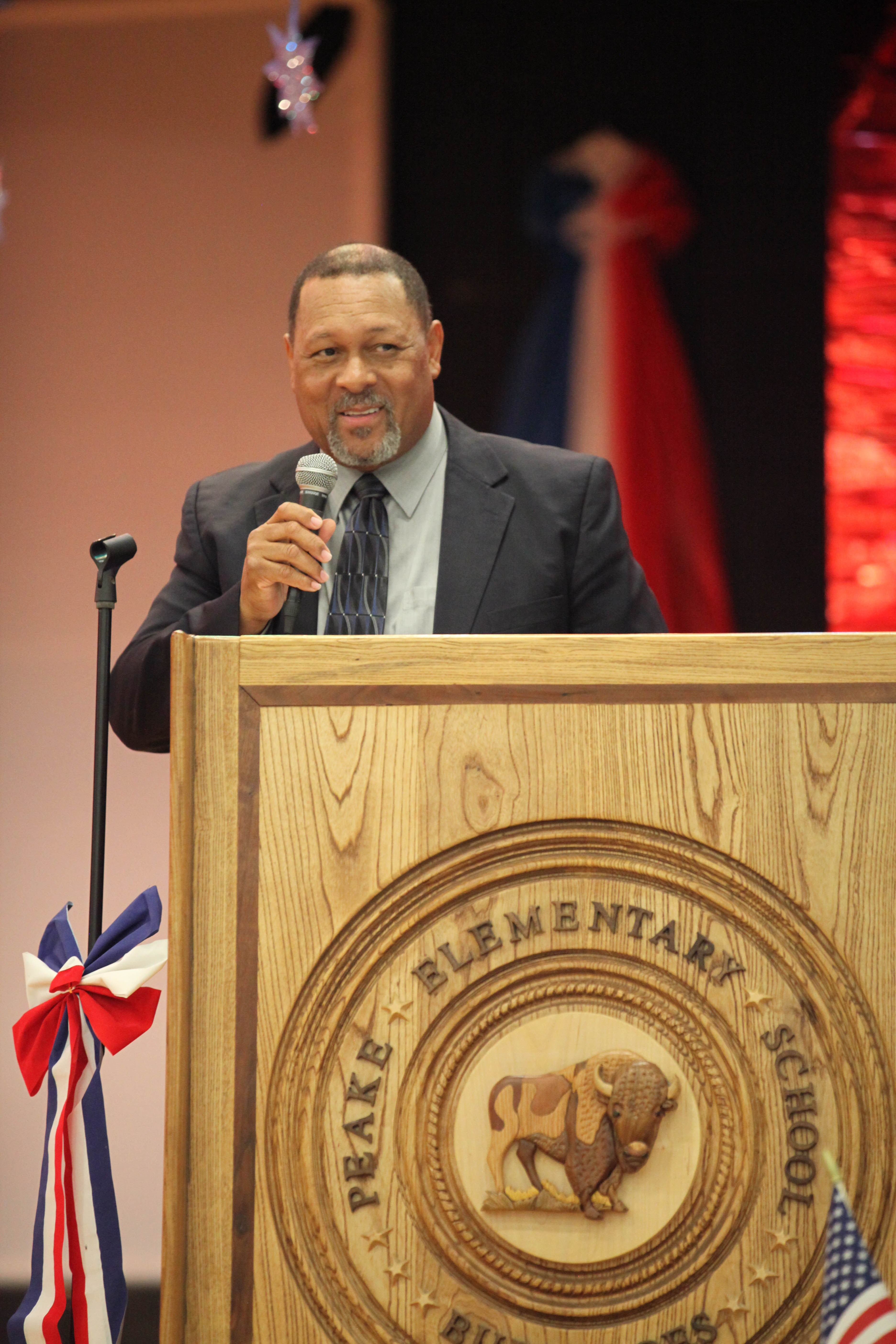 Peake Elementary School celebrated Mr. J. Ed Peake Day with an assembly on November 3. 18 guests from the Peake Alumni Foundation attended the celebration. Principal Nikki Thomas welcomed the guests, and students from Mrs. Snowden's homeroom began the assembly with a performance from their latest musical, "American Voices."
Student Council President Cate Turner introduced the keynote speaker for the assembly, Mr. James A. Horton, an alumnus of Peake High School.
Horton was born in Curtis, Arkansas. Shortly after his birth, his family relocated to Arkadelphia, where he attended kindergarten, Peake Elementary and Peake High School. Horton graduated from Peake High School in 1969.
Horton described his experience and told several stories about his time attending Peake High School.
Peake Elementary School would like to thank the Peake Alumni Foundation for celebrating with us and helping us to enhance the education of our students each year through the J. Ed Peake Day assembly.
To see more photos from this event, click HERE.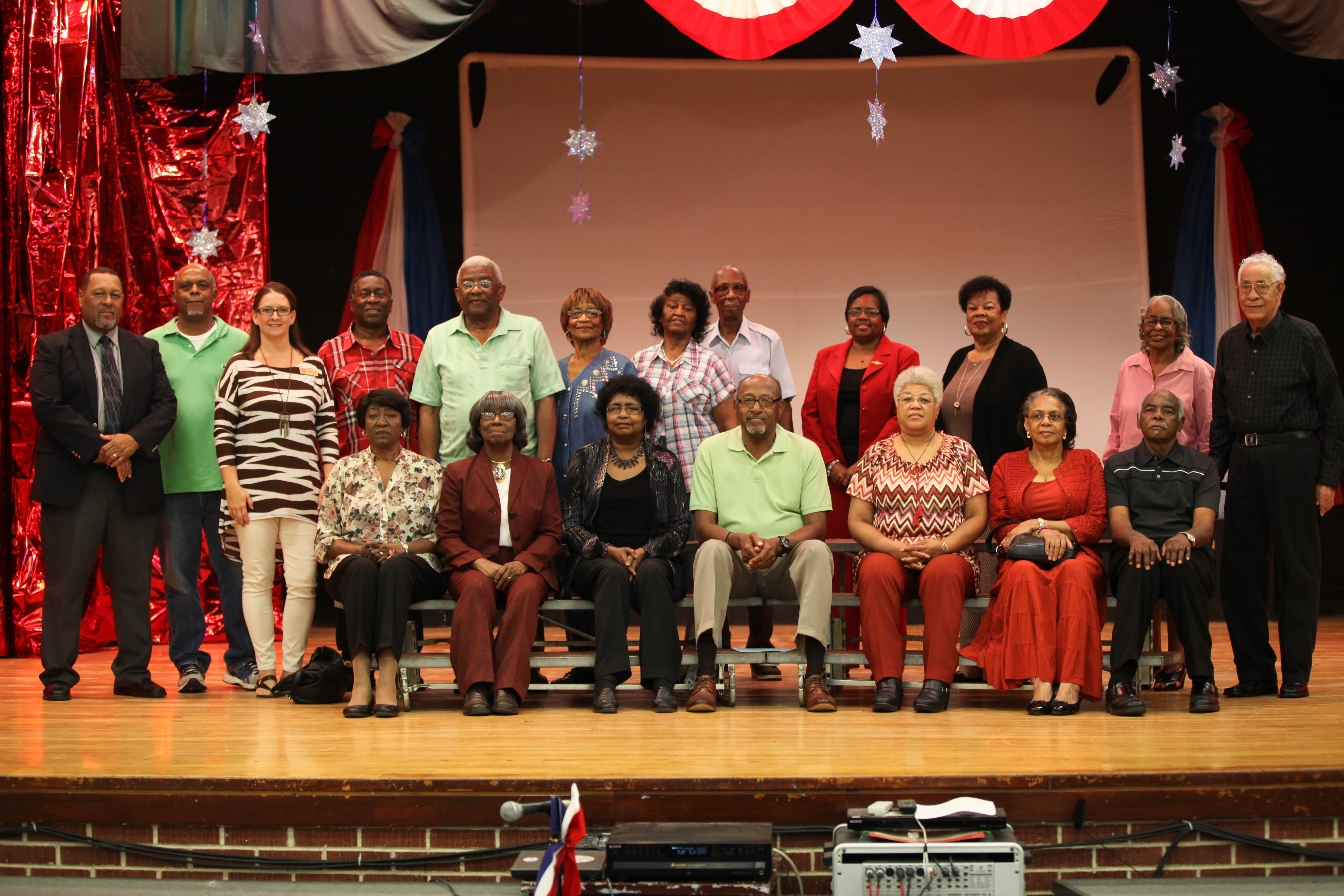 Front (left to right): Mable Buckley, Ida Harris, Gracie Neal, Willie Jones, Ida Tramble, Barbara Newborn, Charles Newborn
Back (left to right): James Horton, Michael Blevins, Peake Principal Nikki Thomas, Gary Hunter, Willard Reed, Gracie Reed, Fannie Lee, Robert Lee, Patricia Wright, Gloria Fallin, Sharon Taylor, Carrol Forte