---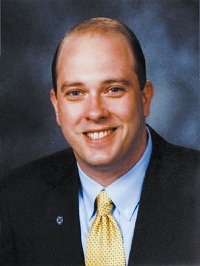 Dr. Donnie Whitten

Superintendent of Schools
donnie.whitten@arkadelphiaschools.org
---
Dear Parents and Community,
It is my privilege to welcome you to the 2017-18 school year. We have exciting opportunities on the horizon for our students, and we hope you will be an active part of their educational experience this year. Arkadelphia Public Schools is the proud home of the Arkadelphia Promise Scholarship. With the recent expansion of our nationally recognized early childhood programs, we have positioned ourselves as a leader in PreK-12 education with high quality experiences from the cradle to college and career. It is with great pride that I serve our schools as your leader.
We are dedicated to preparing all of our students for the future. From our ongoing commitment to STEM, career education, and advanced placement, our team is continuously raising the bar so that our vision of excellence and quality will be realized. These collaborative partnerships continue to build a strong school-community and are the cornerstone of our success.
Our team looks forward to another year of exciting learning experiences and academic achievements for our students. We are also anticipating first-rate extracurricular events as our students exhibit their skills and talents through athletics, the arts and other special activities. It is our privilege to nurture the "whole child" as we help our young people achieve and succeed.
Please join us as a partner for the upcoming school year as we work to make this year one of our best! My wish for all of our stakeholders is that the upcoming year will be one of increasing achievement and rewarding involvement in your school and community.
Sincerely,
Donnie Whitten, Ed.D.
Superintendent