AHS CONE Foundation Awards Grants to 25 Non-profit Organizations in Clark County
Arkadelphia Public Schools
Friday, December 04, 2015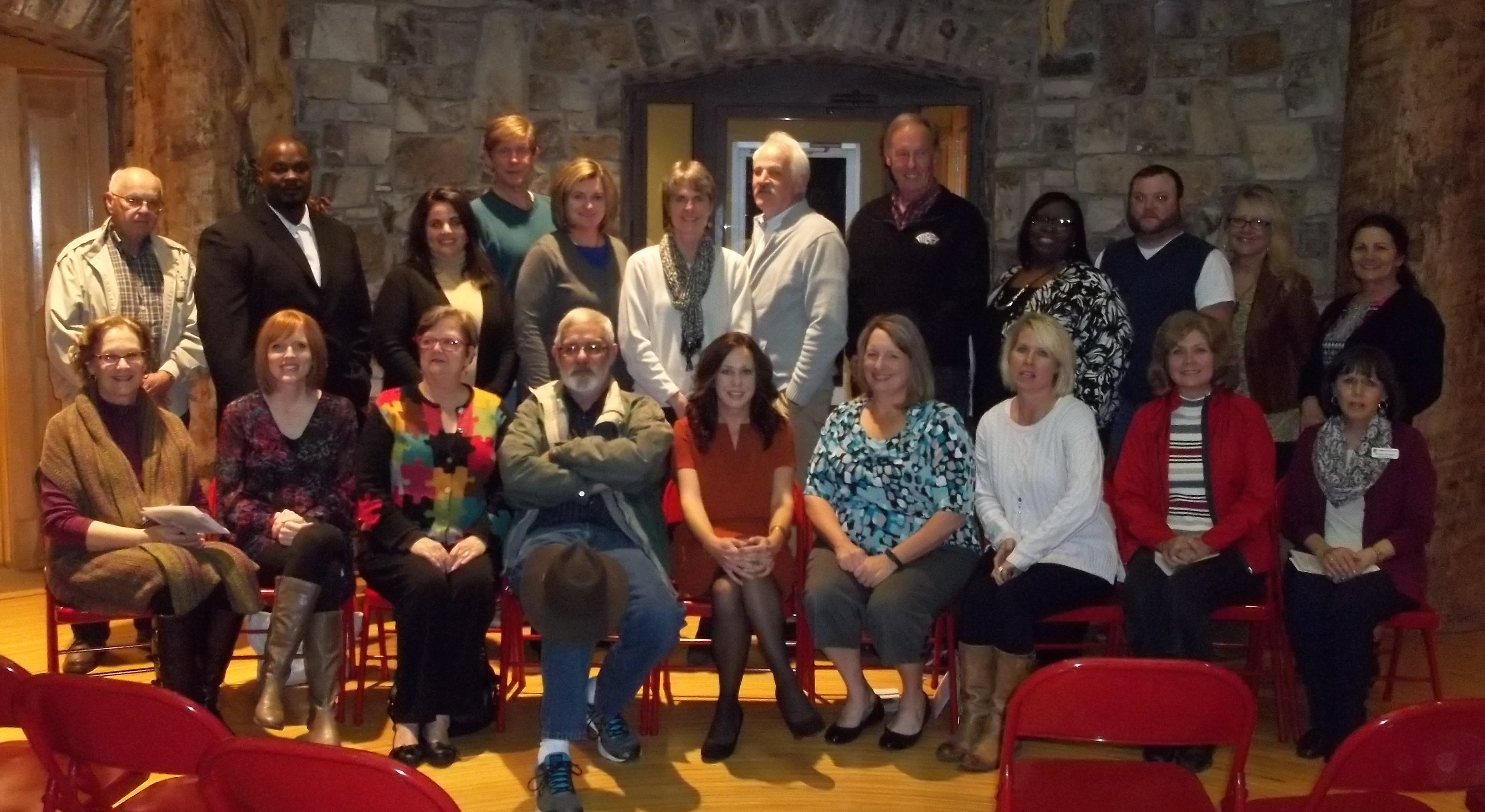 The Arkadelphia High School's CONE Foundation awarded 25 grants to various non-profit organizations for their proposed projects in Clark County at their annual awards ceremony. The CONE Foundation, made up of 20 Gifted and Talented Seniors at Arkadelphia High School, received over 34 proposals requesting almost $25,000.00. The 2015 selected recipients at the December 1st ceremony were:
Educational Grants
Perritt Primary School- Mrs. Amanda McMillion
Badger Scholar- Courtney/Ben Barris
Central Primary- Mrs. Charlotte Dewitt
Peake Elem- Shannon Prince/Susan Sorrells
AHS Spec. Ed- Mrs. Kim Moore
Career Education- Mrs. Clair Mays
AHS Engineering Design- Mr. Bud McMillion
Community Grants
Lighthouse Ministry-Mrs. Debbie Files
Clark Co. Humane Society-Mr. Jesse Jones
Pregnancy Resource Center of SW AR-Mrs.Beverly Hankins
OBU Kinesiology Dept.-Mr. Mike Reynolds
Boys & Girls Club-Mr.Erik Edington
CASA-Mrs. Karrie Goodman
Arkadelphia Jr. Auxilary-Mrs. Nicole McGough
Clark Co. Historical Society- Mr. Charles Todd
CALL Foster Care of AR- Mrs. Shawna Childs
Healthier Clark Co. Coalition- Dr. Virginia Anderson
Group Living, Inc.- Mrs. Jane Lucas
Percy & Donna Malone Child Safety Center- Christa Neal
Clark Co. Ecumenical Food Pantry-Cynthia Jackson
Arkadelphia Little Theatre- Mr. Kim Adams
1st Baptist Church of Okolona- Mr. Marcus Muldrew
Elrod Center for Family/Comm.-Mrs. Elizabeth Kelly
YAC Student Initiated Grants
AHS JROTC- Miss Vicki Sharma
OBU Design Project- Mr. Jace Bradshaw
The senior students making up the CONE Foundation are: Jacob Coon, Race Craft, Trace Fryar, Kameron Hall, Brock Huerkamp, Alexandria Hunter, Kenneth Jarboe, Aswa Khan, David Lloyd, Brandon Matros, Declend McMurry, Erin Mecum, Johnathan Miles, Lance Morvin, Victoria Sharma, Kasey Smith, Mackenzie Suggs, Camille Tedder, Jahishmah Whittie, Cassidy Witherspoon and Adeline Goodman. The Foundation's sponsor is Ms. Nancy Mortensen.