Dr. Kenneth Harris receives President's Award from Arkansas School Boards Association
Hanna Dean
Tuesday, January 31, 2017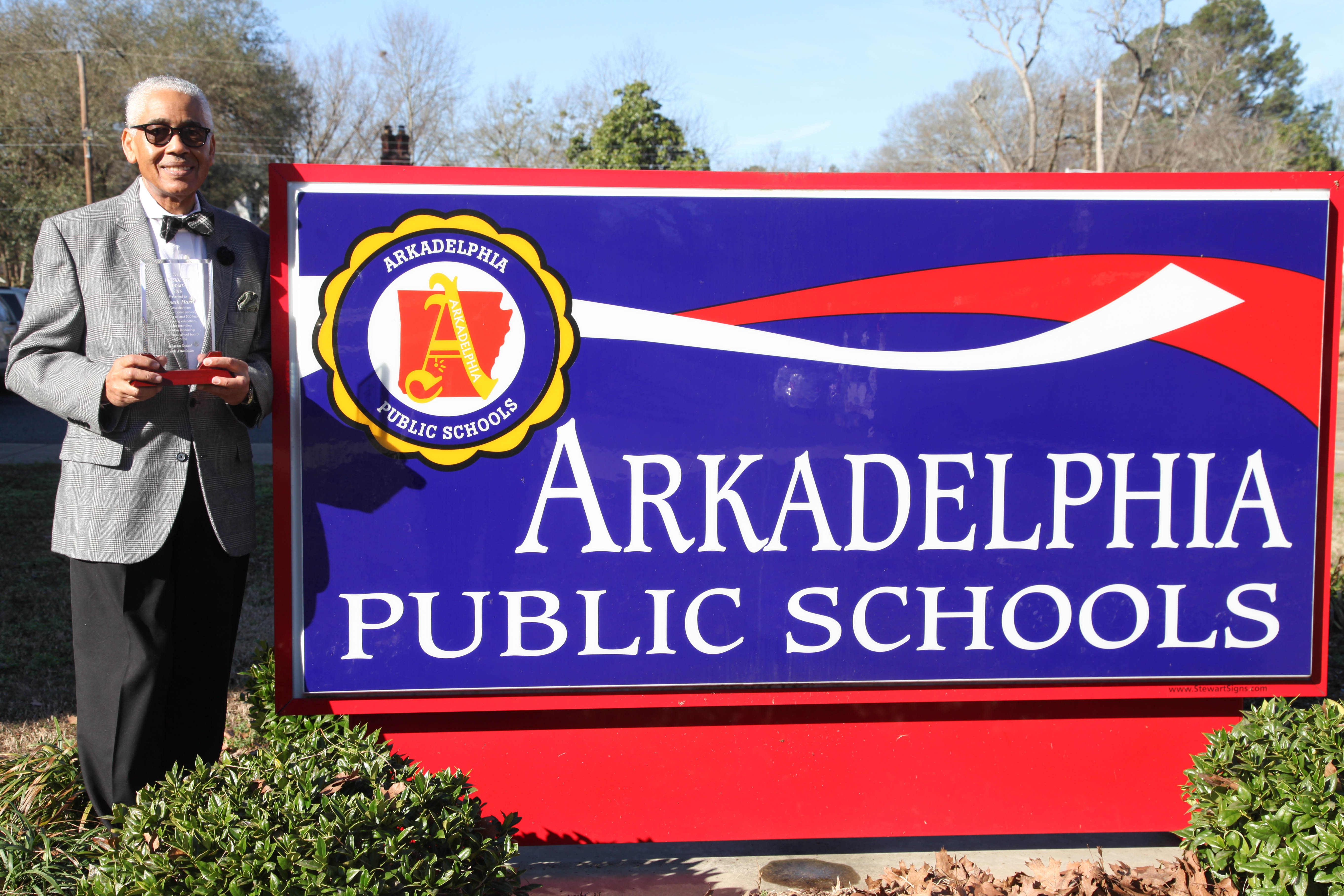 Dr. Kenneth Harris, Vice President of the Arkadelphia Public Schools Board of Education, recently attended the Arkansas School Boards Association's 63rd Annual Conference and received the President's Award for having completed 500 hours of professional development.
Over the 34 years that Harris has served, he has played a vital role in the district's many achievements such as the construction of the Badger football stadium, the development of the early childhood program, helping two Arkadelphia campuses receive recognition as a National School of Excellence, and the passage of the millage allowing two new schools to be built, along with countless other contributions.
Aside from all of these successes, Harris' finds the most fulfillment in the achievements of the students and faculty.
"Anytime we can recognize students for their achievement, as well as recognizing staff and faculty for the work that they do, I'm always elated," he says. "And to know that our graduation rate is very good, along with number of students who go on to post high school training or college. Those are some of the things that really make me very proud to be a part of. Our community is exceptional."
Harris previously received the Platinum Award for completing 400 hours of professional development, as well as the Service Award for serving 30 or more years on the Board of Education.
"Dr Harris, with many years in higher education and over 500 hours of school board specific training, is a virtual "Treasure Trove" of knowledge and insight and an asset to our board," said Board of Education President Randy Turner.
Harris had three motives for becoming a devoted member and leader on APSD's board: his child, his career and his passion for diversity.
"Education is my field, my career," Harris said. "I felt that I could make a more significant contribution to the community by serving in an area that I'm most familiar with. Plus, I had a child in the school system."
When the only minority on the school board stepped down, Harris stepped up in an effort to maintain diversity on the board and was elected in 1983. Since then, Harris has served as president, vice president and secretary.
Harris retired from Henderson State University in 2007 as a professor of Education. He received his bachelor's degree in elementary education from Arkansas Agricultural, Mechanical and Normal College (AM&N), which is now University of Arkansas at Pine Bluff. He later earned his master's degree in curriculum and instruction at Henderson State University and his Doctorate in Education from East Texas State University.
"I get asked a lot of times, 'You've been on the school board for 34 years. Wow! Why?'" Harris said. "My rhetorical response is, 'Somebody has got to do it, so why not me?' I understand education. Many of the challenges that we have to deal with to educate kids, I am very familiar with. I helped to train teachers. Many of the teachers that we have in this district, probably a greater percentage of them, I have had as students, including our superintendent. It is an honor for me to give back and serve."
---
Arkadelphia Public Schools serves more than 2,000 students in Clark County, Arkansas, ranging from 6-weeks-old through college- and career-readiness - and is home of the Arkadelphia Promise.
APS News hanna.dean@arkadelphiaschools.org