APS Participates in First Annual #ARKidsCanCode – Girls of Promise Coding Summit
Arkadelphia Public Schools
Monday, December 14, 2015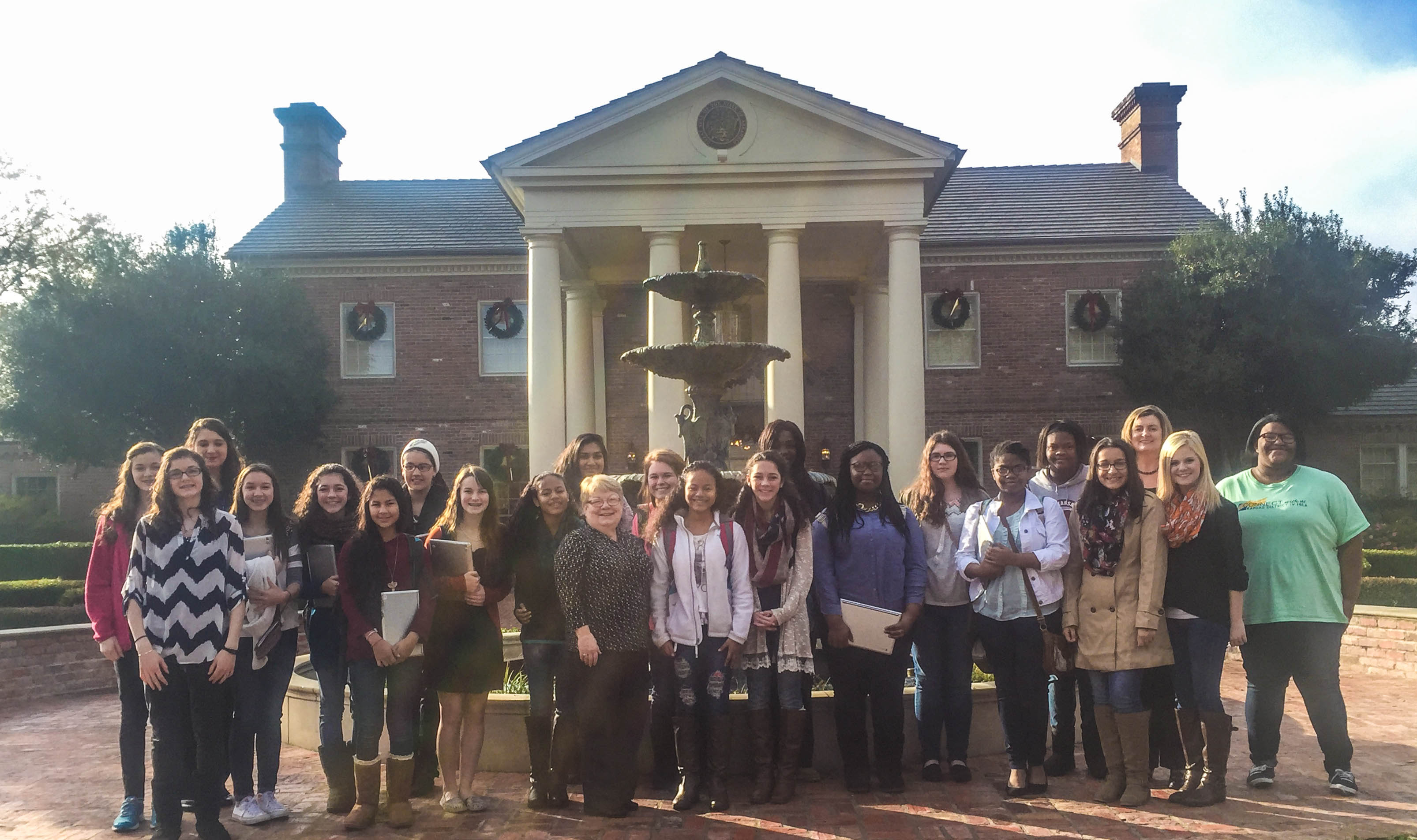 The Women's Foundation of Arkansas sponsored the first annual #ARKidsCanCode - Girls of Promise Coding Summit on Wednesday, Dec. 9 at the Governor's Mansion in Little Rock, Ark.
The Arkadelphia Public School District sent 16 students from Goza Middle School and six students from Arkadelphia High School. Clair Mays, the AP Science instructor at AHS, took the following AHS students: Tea Burgess, Tiara Burgess, Jayla Henderson, Cheyenne Jester, Victoria Sharma and McKaylin Sheets. Phyllis Watts, teacher and sponsor of Goza's new coding club, took the following Goza students: Aisha Faiq, Alexandria Guttierrez, Aryanna Guttierrez, Darbeigh Hale, Dorothy Mcduffie, Jasmin Moren, Kristen Curtis, Kristen Leguin, Madsion Green, McKinley Green, Olivia Dixon, Reagan Rorie, Shelly Smith, Sydni Smith, Sydni Bryant and Trinity Harrison.
"There is a great deal of excitement about coding in Arkansas, and APS is proud to be a part of this initiative," Superintendent Dr. Donnie Whitten said. "Our teachers and administrators have done a great job of promoting the initiative, and it's even more exciting to see our females students involved in these activities."
The conference began with Katherine Prewitt, a senior director for Midcontinent Independent System Operator, welcoming the girls to the coding summit and introducing the emcee of the conference, Warwick Sabin. Sabin is the Arkansas State Representative for District 33 and the Executive Director of the Arkansas Regional Innovation Hub.
Governor Asa Hutchinson welcomed all of the girls and offered a message about the importance of coding, whether students are planning to work in that field or not.
"Coders will develop software, and software will define our future," Hutchinson said. "I want our future defined not by a bunch of men around a table. I want software to be defined by everyone, because it defines our future. And I want you girls to be involved in defining and developing our future."
Code.org's COO and Vice President of Government Affairs Cameron Wilson followed Hutchinson's speech and offered a message declaring Arkansas a "leader of the nation" in expanding computer science instruction. Wilson explained computer science as fun, engaging and an obtainable skill for any individual.
Students were able to put their skills to practice at the summit during the "Hour of Code" under the instruction of Alia Borroho, founder of Devfluent. All students, both experienced coders and novices, spent an hour working on a code.org course with the aid of several Arkansas Women in Tech Mentors.
To encourage the students to continue to practice coding, AT&T is sponsoring a tech contest for all Arkansas female students in grades six through 12. Students will be responsible for developing a website, app or other technical project for a philanthropy. Students will be judged on their technical skills, communication skills and level of completion. The deadline to submit projects is Feb. 15, 2016.
---
Arkadelphia Public Schools serves more than 2,000 students in Clark County, Arkansas, ranging from 6-weeks-old through college- and career-readiness - and is home of the Arkadelphia Promise.
APS News hanna.dean@arkadelphiaschools.org