9th Grade Quiz Bowl Team places 1st in 4A AGQBA Junior High Finals
Arkadelphia Public Schools
Monday, February 27, 2017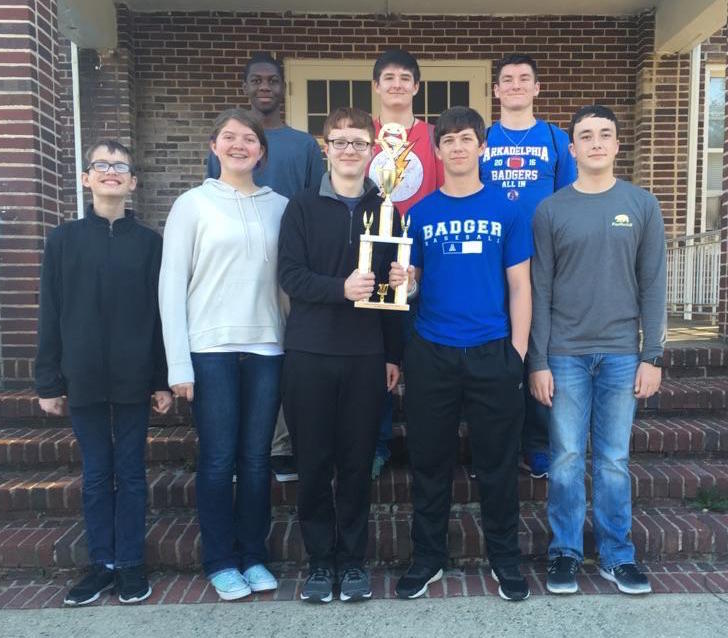 The 9th Grade Quiz Bowl Team won 1st place in the 4A AGQBA Junior High Finals. The team went undefeated for the 2016-17 school year, winning 1st place in two invitational tournaments, as well as regional and state finals.
Congratulations, 9th Grade Quiz Bowl Team, on an incredible year!
Pictured:
Left to right front row: Alex Carter, Sydney Motl, Patrick Hayes, Cole Turner and Cabb Batson
Left to right back row: Yebo Moyo, Wyatt Forthman, and Cannon Turner.