AHS students place in 2017 DECA State Career Development Conference
Arkadelphia Public Schools
Thursday, March 09, 2017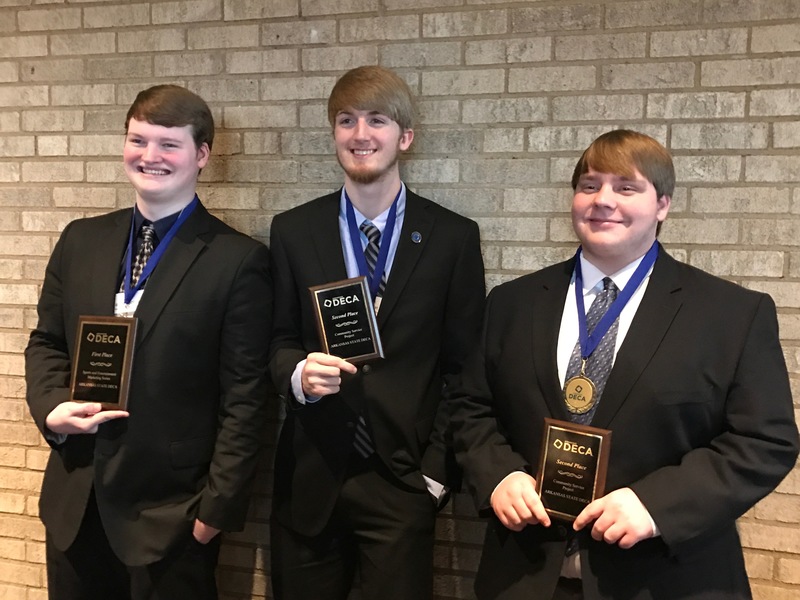 Ten students from Arkadelphia High School participated in the 2017 DECA State Career Development Conference in Little Rock, Ark. on March 5-6.
The following AHS marketing students received DECA medals for placing in their event: Hanna Jones and Sara Pollock (sixth place), Hayden Spells (first place), Javonte Brown (sixth place), Harrison Shuffield (fourth place), Preston Crowder and J.R. Fitzgerald (second place), Fateemah Faiq (CFO), Sunny Rohant (Voting Delegate) and Henry Hunley (fifth place).
Spells, Crowder and Fitzgerald will represent the State of Arkansas at the International Career Development Conference in Anaheim, Calif. on April 25-30.
Congratulations to all of the AHS marketing winners!