Matthews and Faiq represent AHS at Arkansas Governor's School and RYLA Camp
Hanna Dean
Wednesday, April 05, 2017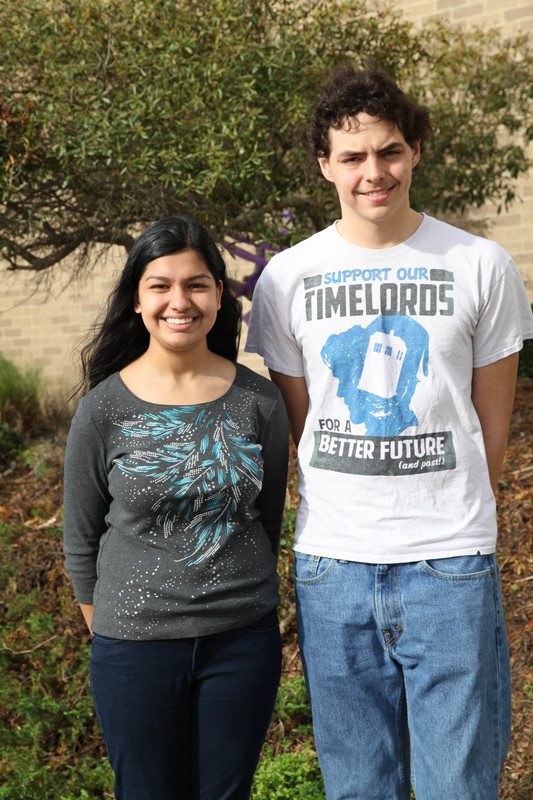 This year, two students from Arkadelphia High School have been selected to attend the 2017 Arkansas Governor's School (AGS) hosted at Hendrix College. Two students applied from AHS this year. Those selected to attend are Blanton Matthews-English/Lang and Fateemah Faiq-Social Studies.
Selection for Governor's School is based on a combination of ability and interest and is highly competitive. This year 650 applications from 114 schools, representing 52 counties were received. AGS Program accepts 400 students. The six-week intensive program is in its thirty-eighth year.
AGS is a summer residential program for gifted and talented students who are upcoming high school seniors and residents of the state of Arkansas. The program is funded by the Arkansas State Legislature as a portion of the biennial appropriation for Gifted and Talented Programs through the State Department of Education. State funds provide tuition, room, board, and instructional materials for each student who attends the program. AGS is a non-credit program that seeks to create a unique experience for a select group of Arkansas' best students in which the students are exposed to an intellectual atmosphere both inside and outside the classrooms. AGS was founded in 1980 and has been held on the campus of Hendrix College since its creation.
Matthews and Faiq were also selected by the Rotary Club of Arkadelphia Sunrise to participate in the Rotary Youth Leadership Awards (RYLA) camp. RYLA is an intensive training program for community youth leaders. High School students completing their junior year apply. Students are interviewed and chosen based on their leadership potential. Once the board makes the selection, these students are awarded an all-expense paid camp to discuss leadership skills and to learn those skills through practice.
RYLA will be held Thursday, April 6 to Sunday, April 9 at the 4-H Center in Ferndale, Arkansas.