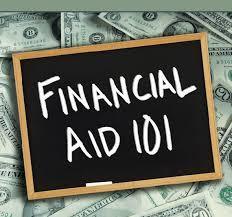 Senior Financial Aid Night
Nikki Thomas
Monday, November 11, 2019
Congratulations Parents,
You have a senior who will be graduating from Arkadelphia High School at the end of this school year. Therefore, you are invited to our annual Financial Aid Workshop for seniors and their parents to get current information on how to pay for college and or other educational opportunities after high school.
The program is scheduled for Monday, November 18th, at 6:00 pm in the Little Theater. Come and get current information on the Arkadelphia Promise, provided by Mr. Jason Jones, The Arkansas Academic Challenge/Lottery Scholarship, Military Dependent's Scholarship, Law Enforcement Officers' Scholarship and the Governor's Distinguished Scholarship, provided by financial aid representatives. Also, information will be provided on completing the FAFSA (Free Application for Federal Student Aid) which is one of the requirements to be eligible for the Arkansas Academic Challenge/Lottery Scholarship and the Arkadelphia Promise. Mrs. Betty Macon will share general information including local scholarship opportunities.
We are excited about providing this information for you and your 2020 graduate. If you have questions, or need additional information contact Mrs. Macon at: betty.macon@arkadelphiaschools.org or 246-7373.
Please mark your calendar! We look forward to seeing you!