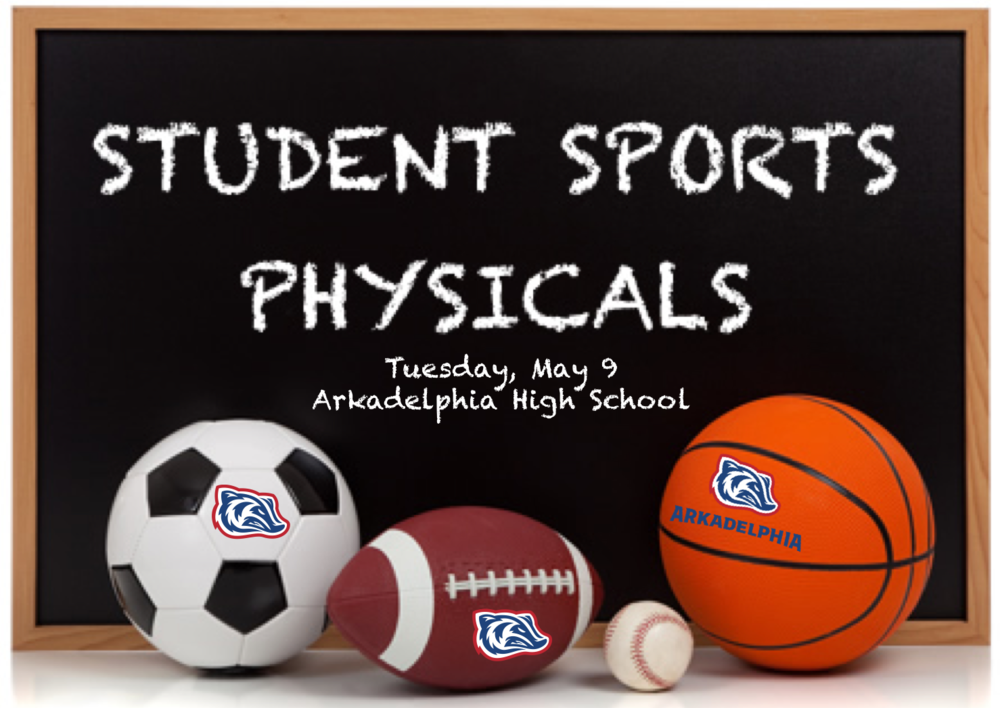 Annual Free Physical Date Set for May 9
Arkadelphia Athletics
Wednesday, April 19, 2017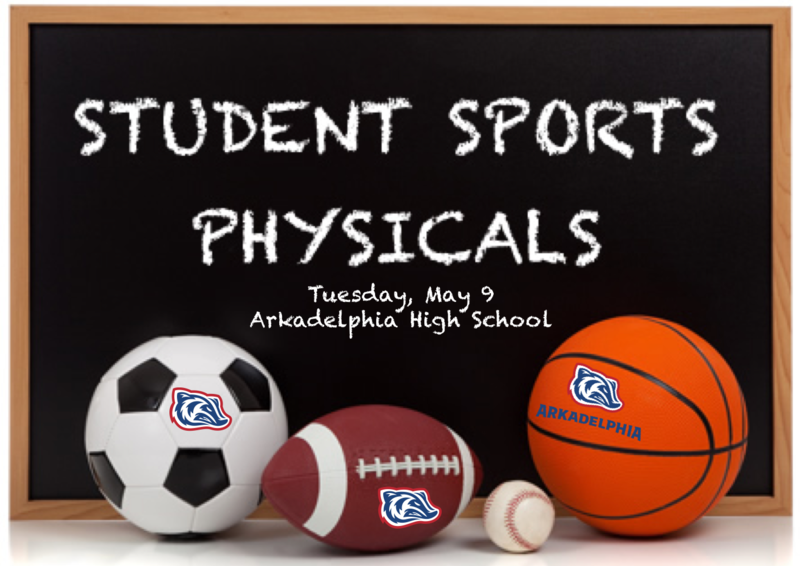 The annual free physical night for 2017-18 APSD Student-Athletes has been set for Tuesday, May 9, 2017 at Arkadelphia High School. The physical process will begin for ninth through 11th graders immediately after school. This year's sixth through eighth graders who will be participating next season will begin at 4:30.
Students will report to the main gym at AHS upon arrival. Parents may drop off their students as coaches and other volunteers will be supervising the students during the afternoon. When students are done with the process, they can contact parents to come pick them up. Depending on the numbers attending, the wait could be up to an hour and a half or two hours.
Below you will find a link to a couple of documents that you will need:
- 2017-18 Physical Questionnaire that is to be filled out and either returned to your child's coach (homeroom teacher for 6th graders) or brought with them to the physical.
- Letter describing the process. One letter is for parents of this year's 6th graders and one letter is for parents of 7th - 11the graders.
THOSE DOCUMENTS CAN BE FOUND HERE
All information you should need is in the letters and information at the above links. For more information on physicals or if you have any questions, contact APSD Athletic Director Chris Babb at chris.babb@arkadelphiaschools.org or APSD Nurse Audrey Eldridge at audrey.eldridge@arkadelphiaschools.org.