Central Primary School celebrates Red Ribbon Week
Arkadelphia Public Schools
Sunday, October 22, 2017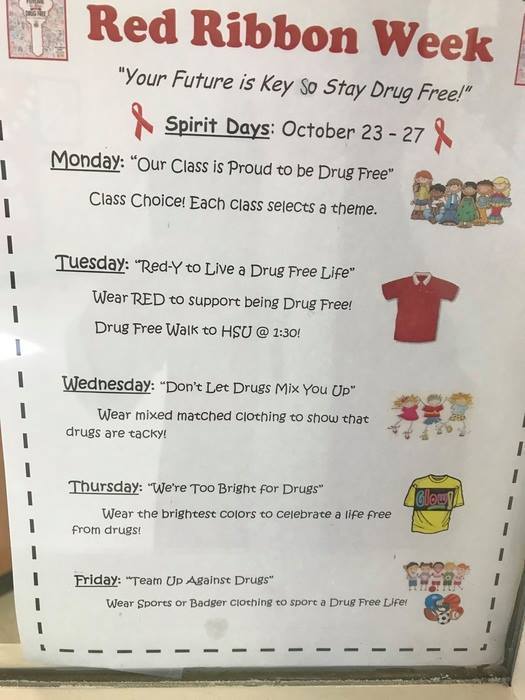 Central Primary will be celebrating Red Ribbon Week October 23 - 27.


Dress themes are as follow:
Monday - Class Choice
Tuesday - Red
Wednesday - Mix Match
Thursday - Bright
Friday - Sports
Central's Drug Walk to HSU will be Tuesday at 1:30 p.m.
Each class will do a Drug Free Billboard to be judged on Wednesday.
Classes will plant red tulip bulbs and recite the drug free pledge during the week.
Central will also have a pumpkin decorating contest during Red Ribbon Week. Pumpkins will be judged on Friday, Oct. 27.