Sunrise Rotary helps provide shade to Peake Rosenwald
Arkadelphia Public Schools
Monday, May 02, 2016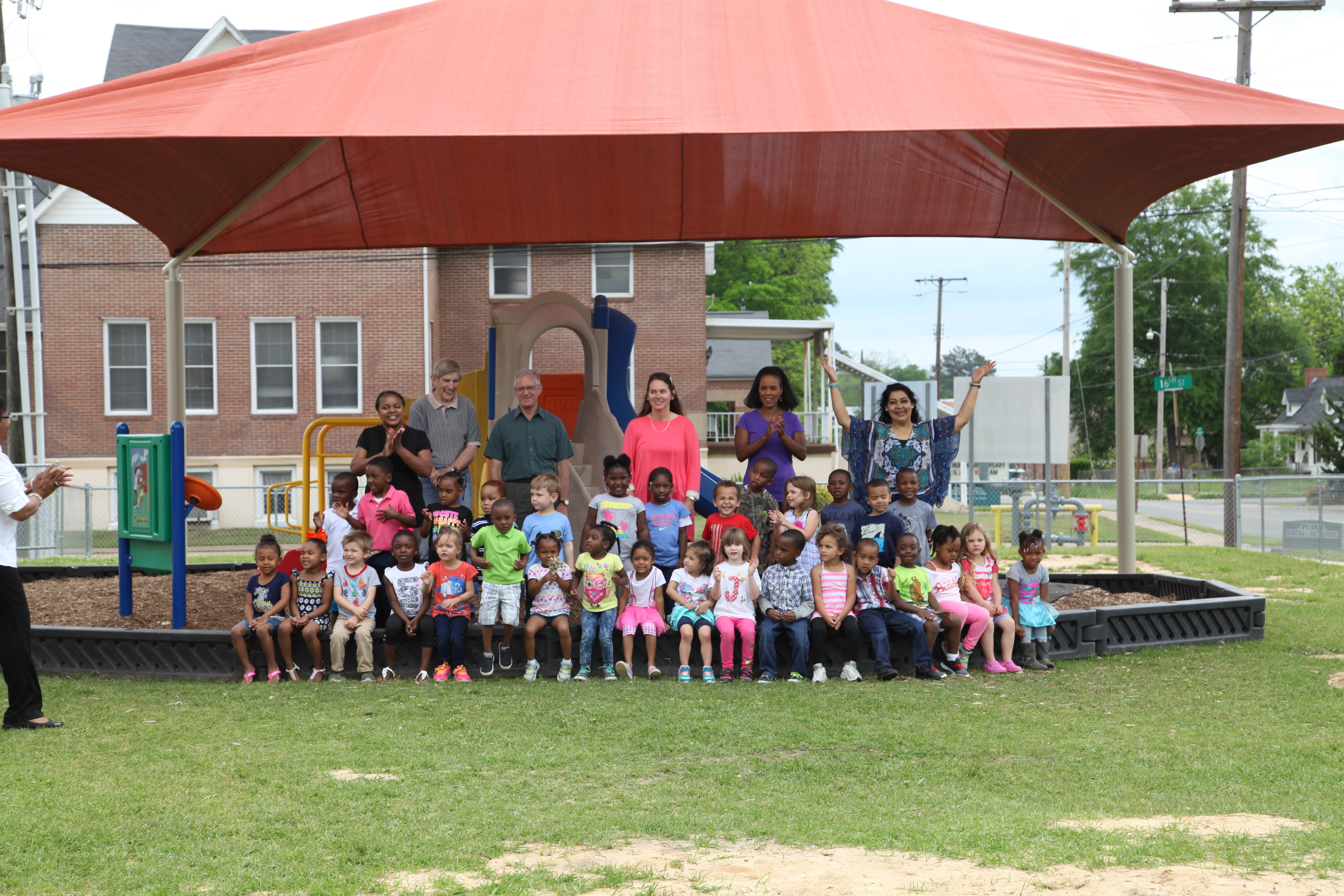 With the support and partnership of the Arkadelphia Sunrise Rotary Club, Peake Rosenwald installed a playground shade system on April 25. The structure encompasses the entire playground at Peake Rosenwald and measures 30 feet long, 30 feet wide and 8 feet high.
The Sunrise Rotary Club met with Dr. Patricia Wright, director of special programs and Schools of the 21st century, to discuss the needs of Peake Rosenwald. Wright identified playground enhancement as Peake Rosenwald's most pressing need.
"They want to make sure the children have a safe, fun environment," Wright said. "In the summer months, there are no trees to shelter the playground, and the equipment can get really hot. The sun shelter will protect our students and faculty from the harmful effects of sun rays."
The Sunrise Rotary's Service Projects Committee coordinated with Wright to help with the funding and installation of the shade structure.
"It is a wonderful community partnership with the Rotarians," Wright said. "Not only have they been involved in Peake Rosenwald's playground landscaping, but they have also volunteered their time and energy through their reading program."
The Arkadelphia Sunrise Rotary is involved in the Imagination Library program, established by Dolly Parton in 2006. The goal of the Imagination Library program is to spark a love for reading among children by sending them a new book each month. This year, the Sunrise Rotary anticipates providing over 300 Clark County children under the age of five with children's books.
The Arkadelphia Sunrise Rotary Club has a long history of support for education in Arkadelphia. Arkadelphia Public Schools is proud of the rotary club's commitment to helping our students reach their highest potential.
For more information about the Arkadelphia Sunrise Rotary Club or Imagination Library, contact Scott Holsclaw at holsclaws@obu.edu.