2016 AHS Commencement Information
Arkadelphia Public Schools
Monday, May 16, 2016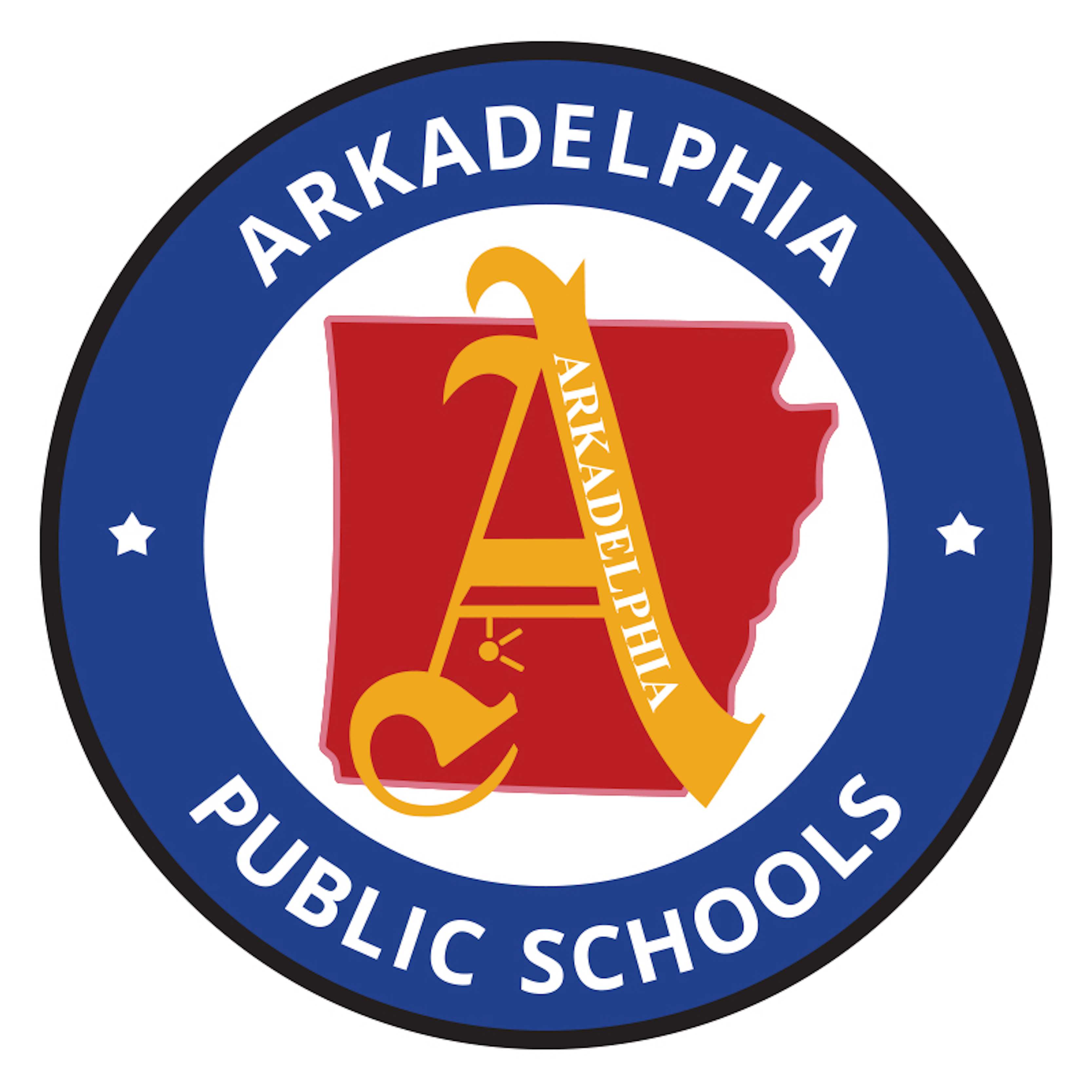 Arkadelphia High School will graduate 135 seniors Saturday, May 21, at the Duke Wells HPER Gymnasium on the campus of Henderson State University, according to Principal David Maxwell. The ceremony begins at 10:00 a.m.
Adeline Maude Goodman, daughter of David and Karrie Goodman, will deliver the Summa Cum Laude speech. Ms. Goodman is a member of the Arkadelphia Band, Beta Club and the National Honor Society. She attends First Baptist Church and is a member of the First Baptist Church Youth group.
The seniors chose Kay Hyde, math teacher, to deliver the faculty challenge, which will be responded to by 2015-16 Student Council President, Kameron James Hall.
Summa cum laude graduates have earned a GPA of 4.001 or better and a composite ACT score of 21 or better with no sub scores lower than 19. Summa cum laude graduates at the time of publication include the following:Mason Kenneth Archer, Jacob Frazier Coon, Adeline Maude Goodman, Brock Anderson Huerkamp, Alexandria Nicole Hunter, Brandon Allen Matros, Johnathan David Miles, Blanca Iris Rodriguez, Morgan Alyssa Stinson, Mackenzie Edith Suggs, Madeline Gay Wallace, Kaitlyn Denise Williams, Cassidy Shae Witherspoon.
Parents of these graduates and of those who achieve Magna cum laude (GPA of 3.750 to 4.000 and a composite ACT score of 20 or better with no sub score lower than 19), Cum laude (GPA of 3.500 to 3.749 and a composite ACT score of 19 or better with no sub score lower than 19), and/or Advanced Diploma status will present medallions to their children who have earned these distinctions.
Senior class officers will direct the welcome, the Pledge of Allegiance, the introductions of Goodman and Hyde, and the closing. Officers include President Alexandria Mary Hunter, Vice President Anaya Nicole Hunter, Secretary Adeline Maude Goodman, Treasurer Mackenzie Edith Suggs, and Reporter Ryan William Sheets.
The AHS JROTC Color Guard will open commencement. The AHS Band, under the direction of Jim Lloyd, will play the processional and the alma mater. Diplomas will be awarded by Dr. Donnie Whitten, superintendent of the Arkadelphia Public Schools, and Mr. David Maxwell, principal of AHS. Assisting with the diplomas will be Ms. Cheryl Merk and Ms. Carla Narlesky, assistant AHS principals, and Dean of Students Mr. Randy Hicks.
Escorts for the Class of 2016 will be juniors who have earned the top grade points and include the following: Tea Burgess, Nova Franklin, Jared Garner, Sidney Medley, Pempho Moyo, Kierstyn Noel, Stephany Quintero, Alexis Summerford, Chandler Taylor, Abby Turner, Abby White.
---
Arkadelphia Public Schools serves more than 2,000 students in Clark County, Arkansas, ranging from 6-weeks-old through college- and career-readiness - and is home of the Arkadelphia Promise.
APS News hanna.dean@arkadelphiaschools.org