AHS Senior Advisory Committee hosts Color Fun Run
Arkadelphia Public Schools
Friday, October 21, 2016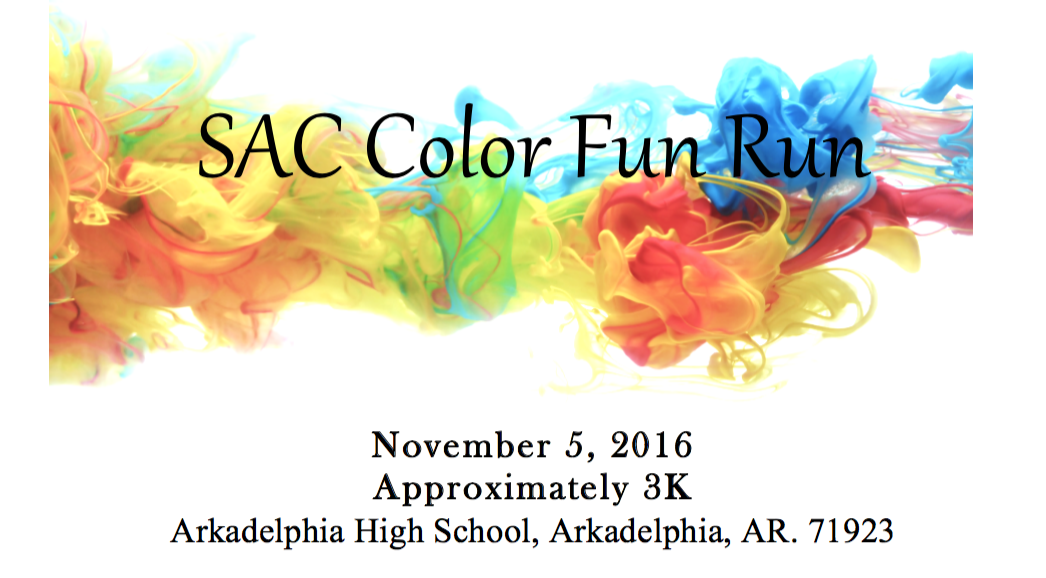 On November 5, 2016 the Arkadelphia High School's Senior Advisory Committee will be hosting a Color Fun Run! Friends and family are welcome to join as people run a fairly simple course and get blasted with color at the end. We advise eye protection for the color may get into your eyes. We will be offering masks for $0.25 each. These would protect your mouth and nose. The color is nontoxic, but we are not sure how it will affect your clothes.
Children of all ages are welcome to run. For those who do not want to run, color packets to throw at the runners can be purchased for only $1.00 each!
To guarantee a shirt, please register before October 27th. This fundraiser is to promote Fair Trade as well as Heifer International. Thank you!
You may access a registration form HERE.