10 AHS DECA Students Earn Awards; 4 Qualify for International Competition in Orlando
APSD Communications
Friday, February 08, 2019
Ten of the twelve students from Arkadelphia High School who attended the recent 2019 DECA State Career Development Conference in Little Rock earned some type of state recognition, according to AHS DECA VP for Communication Reece Nowlin.
The group, sponsored by AHS Career Education teacher David Gustaveson, had six students receive medals and a group of four students earn a trip to the next stage of competition.
Javonte Brown, James Fitzgerald, Drift Yelverton, and Shelby McAnally successfully completed a DECA Chapter Promotional Campaign and have earned an invitation to represent Arkadelphia DECA at the International Career Development Conference in Orlando, Florida, this April.
AHS marketing students who placed in their respective events and received a DECA medal were Caroline Cissell, Nancy Kwetchou, Gabe Goodman, Henry Hunley, Joshua Wallace, and Drift Yelverton.
For almost 70 years, DECA – formerly known as Distributive Education Clubs of America – has prepared emerging leaders and entrepreneurs in marketing, finance, hospitality and management in high schools and colleges around the globe.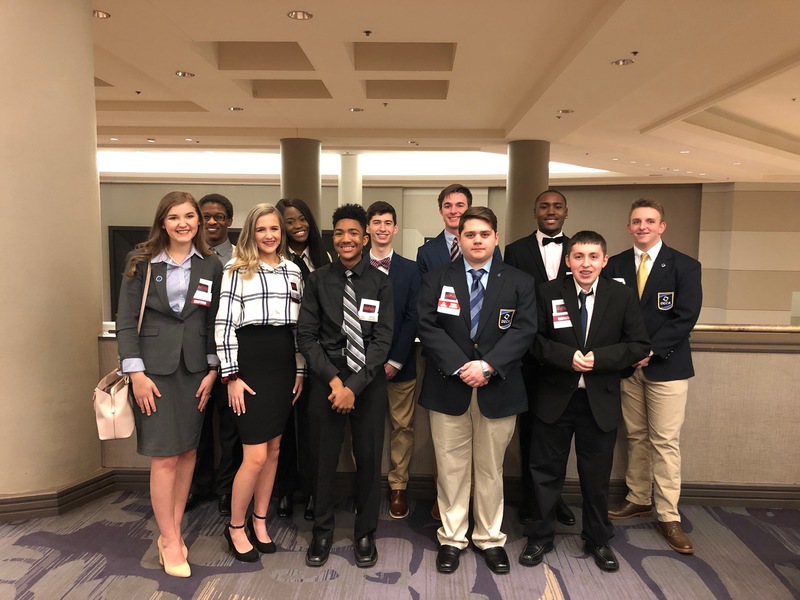 AHS DECA students pictured from left to right: Caroline Cissell, Carl Brim, Brynn Clark, Nancy Kwechou, Andre'Vion Bullock, Henry Hunley, Gabe Goodman, James Fitzgerald, Javonte Brown, Drift Yelverton, and Reece Nowlin.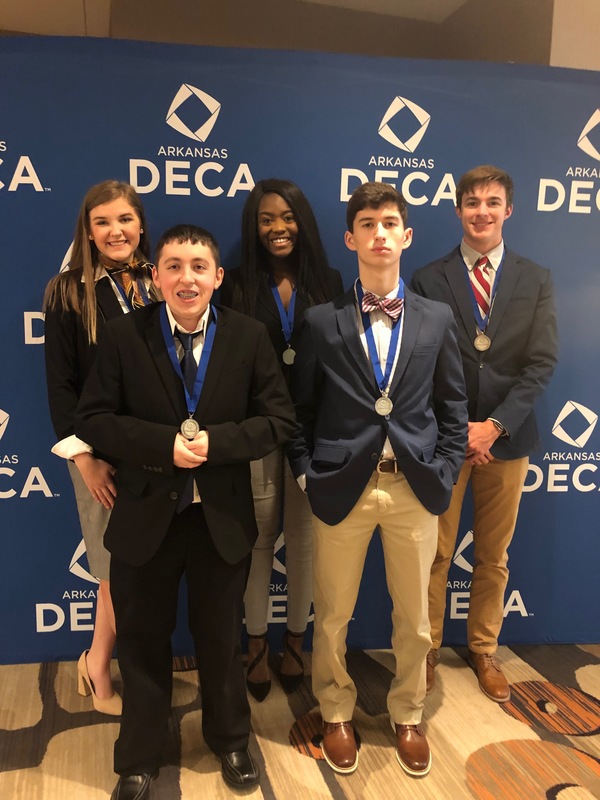 AHS DECA students pictured with their medals earned at the state conference include (left to right) Caroline Cissell, Drift Yelverton, Nancy Kwetchou, Henry Hunley and Gabe Goodman