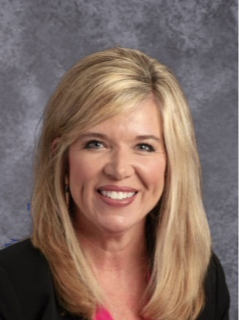 Dr. Karla Neathery
Superintendent of Schools
karla.neathery@arkadelphiaschools.org
Dr. Karla Neathery, Superintendent, officially began her duties with the Arkadelphia School District in 2019. She is now in her third year with the district. Dr. Neathery has earned her bachelor's degree from Ouachita Baptist University. She earned her master's and specialist degree from Henderson State University and her doctoral degree from Arkansas Tech University. She has served in administration for 23 years and is a former elementary teacher. Her husband, Scott, is the Athletic Director in the Benton School District. Their daughter, Morgan, is currently a middle school teacher and their son, Ty, is an education major at the University of Central Arkansas.
Welcome to the Arkadelphia School District!
I want to extend a sincere welcome to you on behalf of the entire faculty, staff, and Board of Education for the Arkadelphia School District. Arkadelphia is well known and admired for the quality of its educational system. The Arkadelphia School District is comprised of four campuses Perritt Primary School (Grades K-2), Peake Elementary School (Grades 3-5), Goza Middle School (Grades 6-8), and Arkadelphia High School (Grades 9-12). APSD does have a preschool center in partnership with Dawson Education Service Cooperative for our Pre-K Students at Peake-Rosenwald.
We encourage all parents and guardians to get involved and be an active part of their child's education. In Arkadelphia School District, we believe in quality, excellence, and equity. Please feel free to schedule a school tour to find out about the many opportunities that are available in the Arkadelphia School District for your child. We also invite you to learn more about the great things happening in our schools on a daily basis through our website, www.arkadelphiaschools.org. There are other ways to find out more about our district. You can follow us on Twitter @APSD_News and you can like us on Facebook @APSNews. Thank you for your interest in the Arkadelphia School District! We look forward to sharing with you why your child needs to join our Badger Family!
Sincerely,
Dr. Karla Neathery