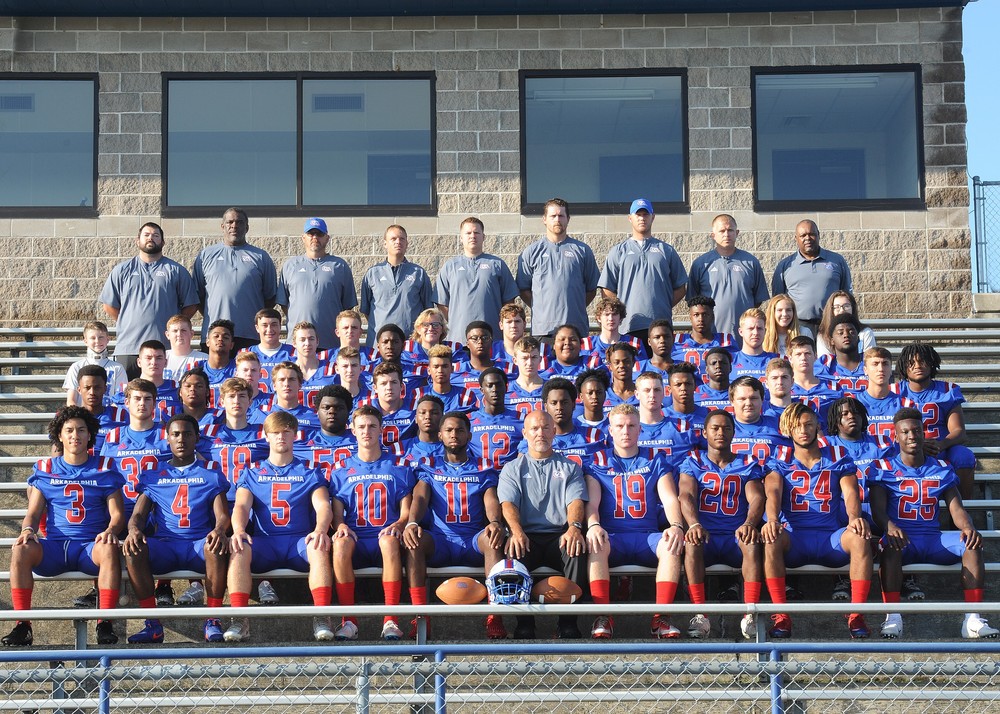 Badger Football Tonight vs. Benton: Livestream, Radio Info and Game Details
APSD Communications
Friday, August 31, 2018
The Arkadelphia Badgers will take on their second straight 6A opponent tonight as the Badgers host the Benton Panthers at AllCare Field at Badger Stadium. Kickoff for the game is set for 7:00 pm.
Both teams were pre-season top 5 teams in their respective classifications and expect a successful 2018 season. The 6A Panthers and Coach J.R. Eldridge's 4A Badgers are also both expected to be in the mix for their respective state championships when the playoffs arrive.
The game is the renewal of a series that dates back several years as the two schools played an early-season non-conference game regularly when Arkadelphia was in the 5A classifaction in the 90s. This will be the first time that Benton has played at Badger Stadium on the AHS campus as the previous games were played at HSU's Carpenter-Haygood Stadium. It's also the first time that Benton Head Coach Brad Harris will return to the sideline of Badger Stadium, albeit this time on the visiting sideline. Harris coached the Badgers in the early 2000s with his first season being in 2003.
Badger fans who aren't able to make the game can watch a free broadcast of the game at the following locations:
- Online at www.arkadelphiabadgertv.com-- look for the broadcasts link on the top menu
- On a smart phone via the "Mascot Media" national app – after downloading the app, search for schools > Arkansas > Arkadelphia. When the broadcast is on the air, you will see a note in red indicating as such and the broadcast will be available to watch.
LIVESTREAM NOTES:
The audio issues from last week's broadcast have been fixed and we aim to air the halftime shows so fans who are not able to be at the game can watch the performances during the halftime show including the Badger Pride Marching Band.
With regards to some of the video issues that fans relayed to us, we were given the following tips from the companies who host the livestream. Both companies said the incoming audio, video and signal were strong and were being pushed out successfully.
If possible, watch on Wifi or a hardwire internet connection
If watching on cell data, know that the other traffic on that cell tower could affect your viewing experience even if you are showing several "bars" of service on your device
Please make sure you close all other apps on your phone or computer as the other things still open in your background might pull from the ability to stream content without buffering
Test out your internet provider download speed. If your speed is above 5mbps, it may be that you have other things in the background fighting against the video you are trying to stream.
Those who are in the Arkadelphia area can listen to the game on KDEL 100.9 FM
PARKING
A refresher on the 2018 parking situation at AHS can be found at this link and a visual depiction is below