ATTENTION GRADES 7-12 BASKETBALL FAMILIES: Basketball pictures are tomorrow, Wednesday, January 18th. If you have not already done so, please take a moment and fill out the google form at the link below so that the photographer can acquire parent information to alert you when pictures are viewable and can be purchased online. forms.gle/toChzENX2hEK82PHA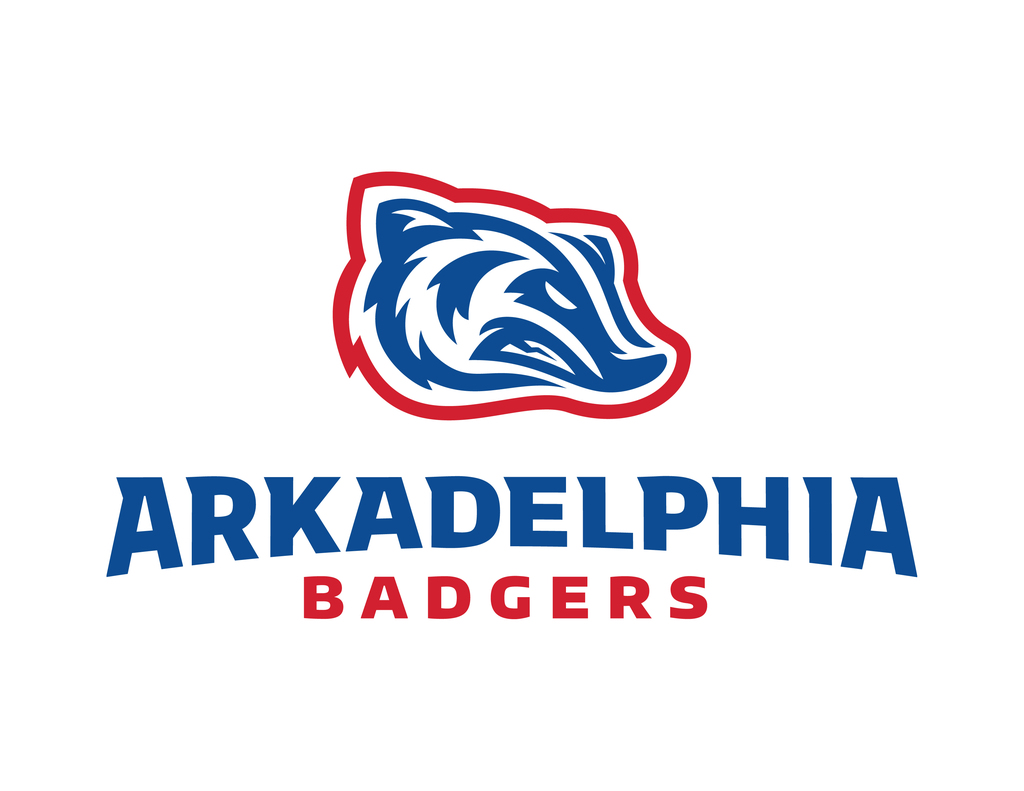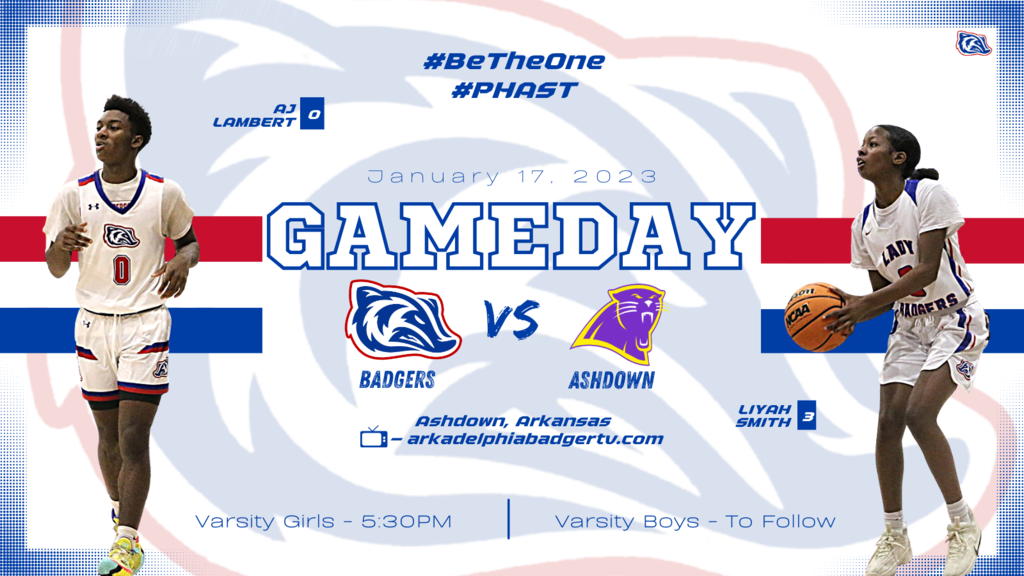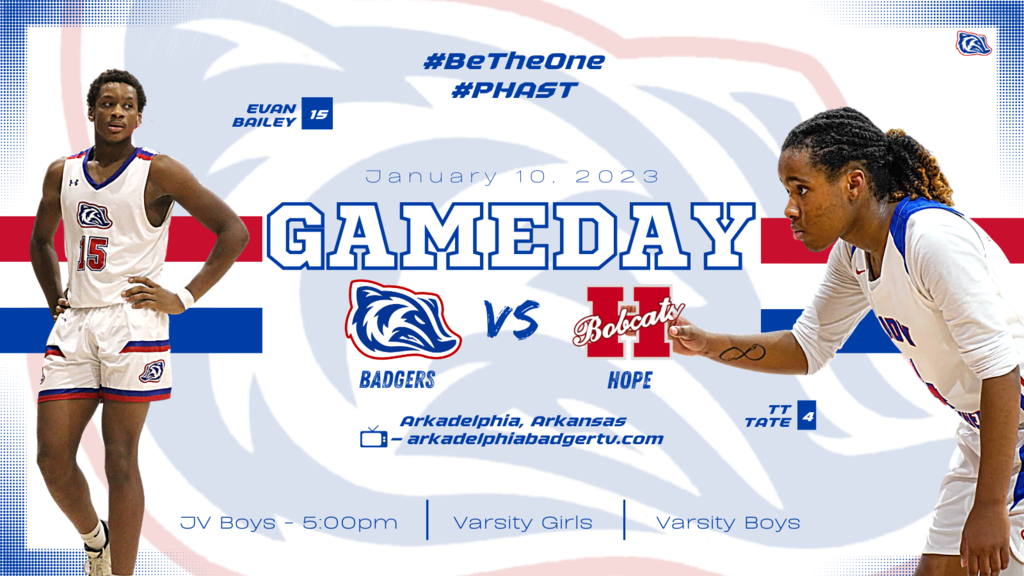 The Swim & Dive Meet scheduled for today at OBU has been reschedule for TOMORROW. The dive competition will start at 4:30p.m. on Friday and the swim events should begin at approximately 5:30p.m. Let's Go Badgers! #BadgerPride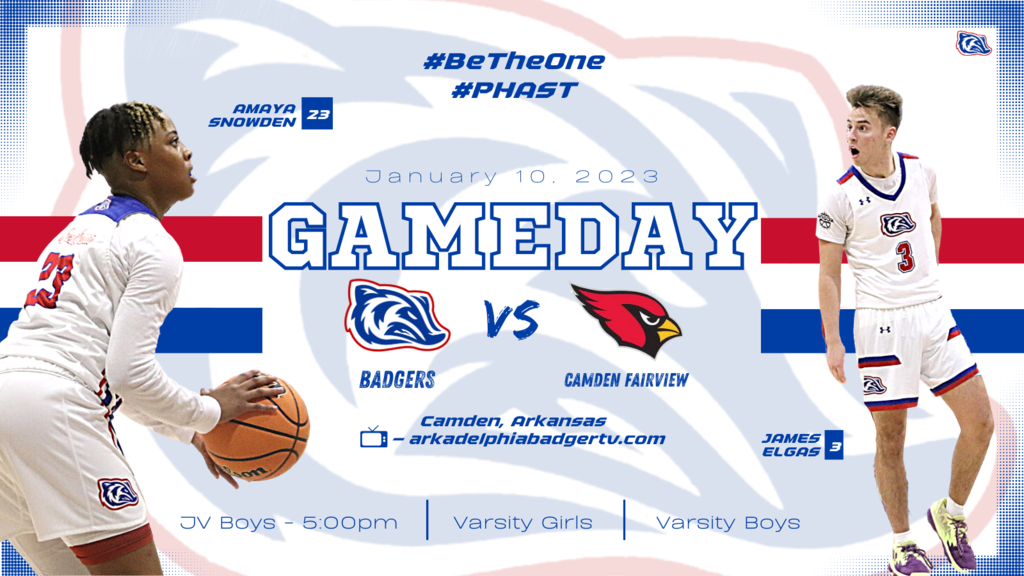 It is almost that time of year! Be sure to mark your calendars so you don't miss out on some Badger Baseball! Go Badgers!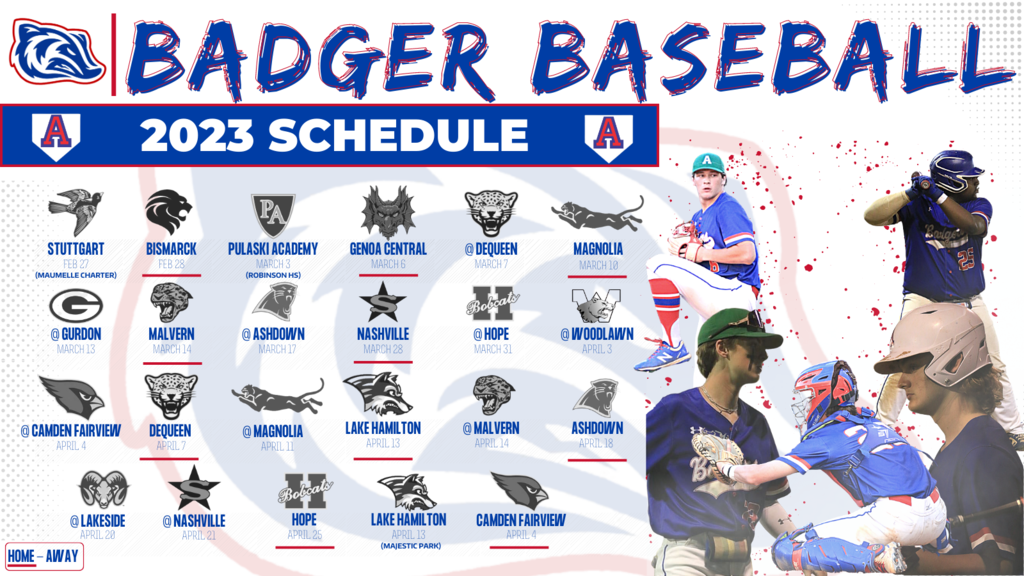 ATHLETIC EVENT UPDATE. The home wrestling match scheduled for Wednesday, January 4, has been cancelled. The next match on the schedule for Badger Wrestling is January 10th at home. #BadgerPride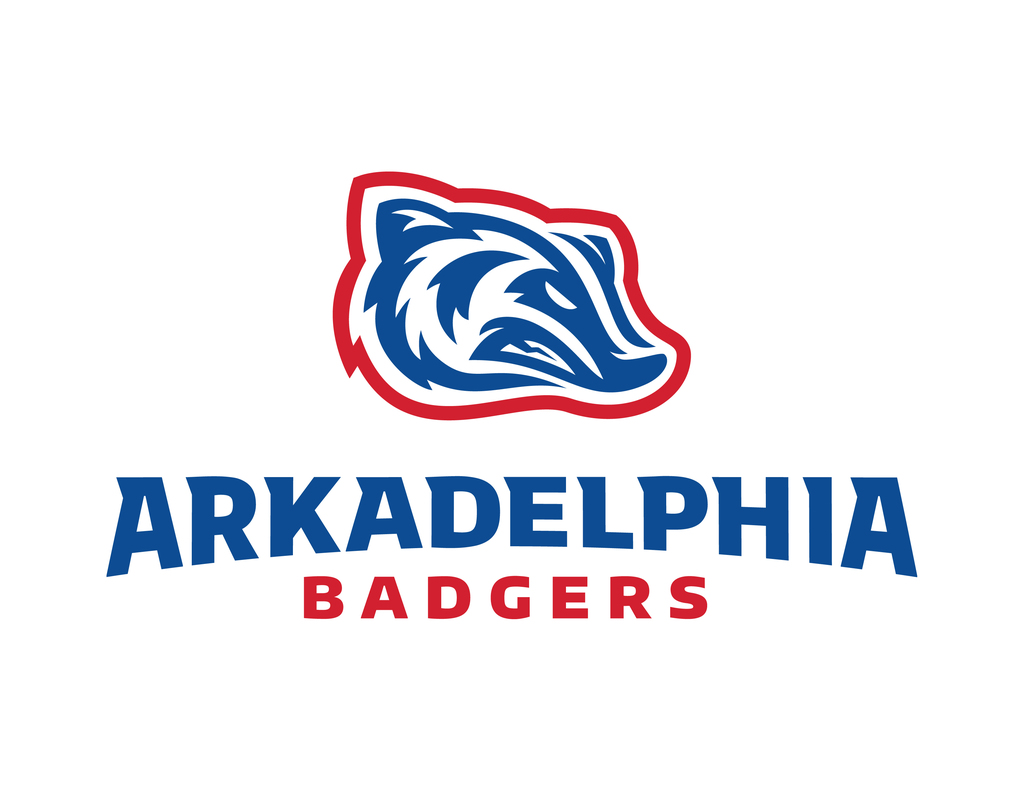 The Junior Varsity and Varsity Boys' Basketball Badgers have added a home game tomorrow evening to the schedule. The Badgers will take on the Hot Springs Trojans. The JV game begins at 5:00p.m. followed by Varsity. Come cheer on the Badgers!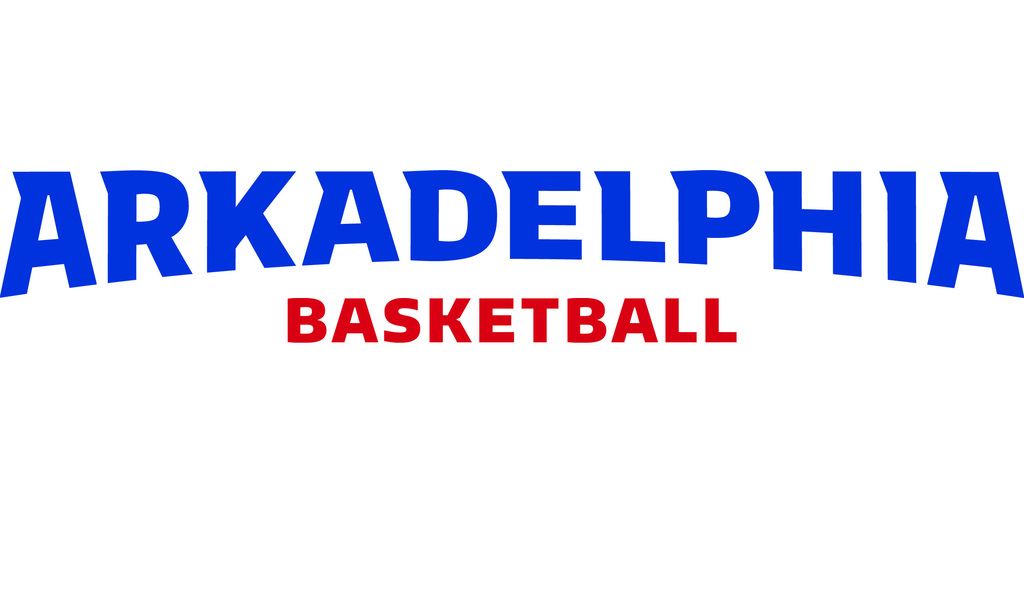 IT IS GAMEDAY The Badgers will travel to Searcy, Arkansas to face off with the Harding Academy Wildcats in the 4A State Semifinals! First Security Stadium, Harding University 7:00PM 📺 :
https://www.arkadelphiabadgertv.com/broadcasts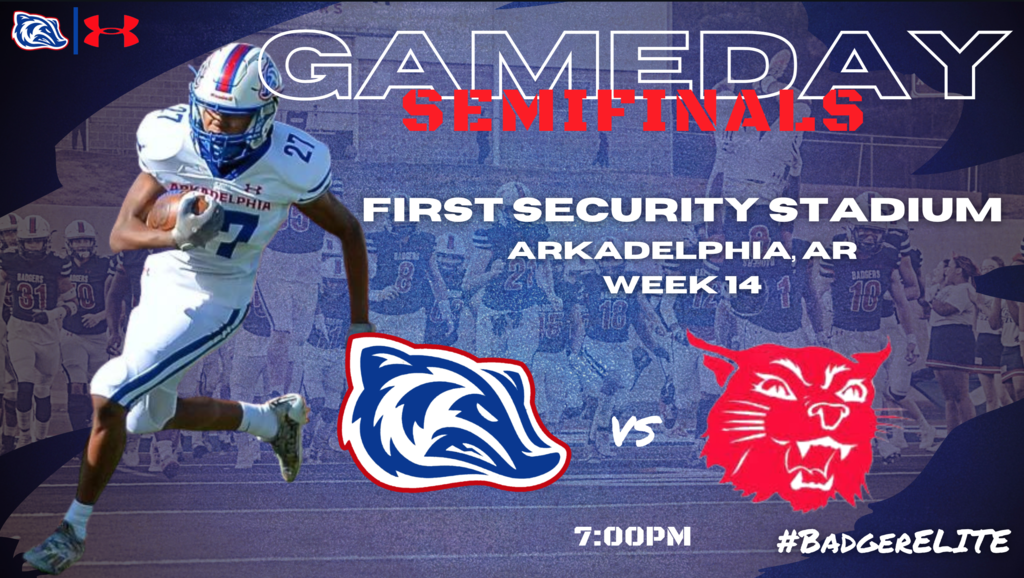 The 7th and 8th Grade Boys Basketball teams play this afternoon at Bryant Jr. High. The 7th Grade game begins at 4:00 p.m. followed by 8th Grade. You must purchase tickets for entry online at bryant-athletics.ticketleap.com/7w8w-bb-v-arkadelphia--9th-bb-v-catholic--bjhs/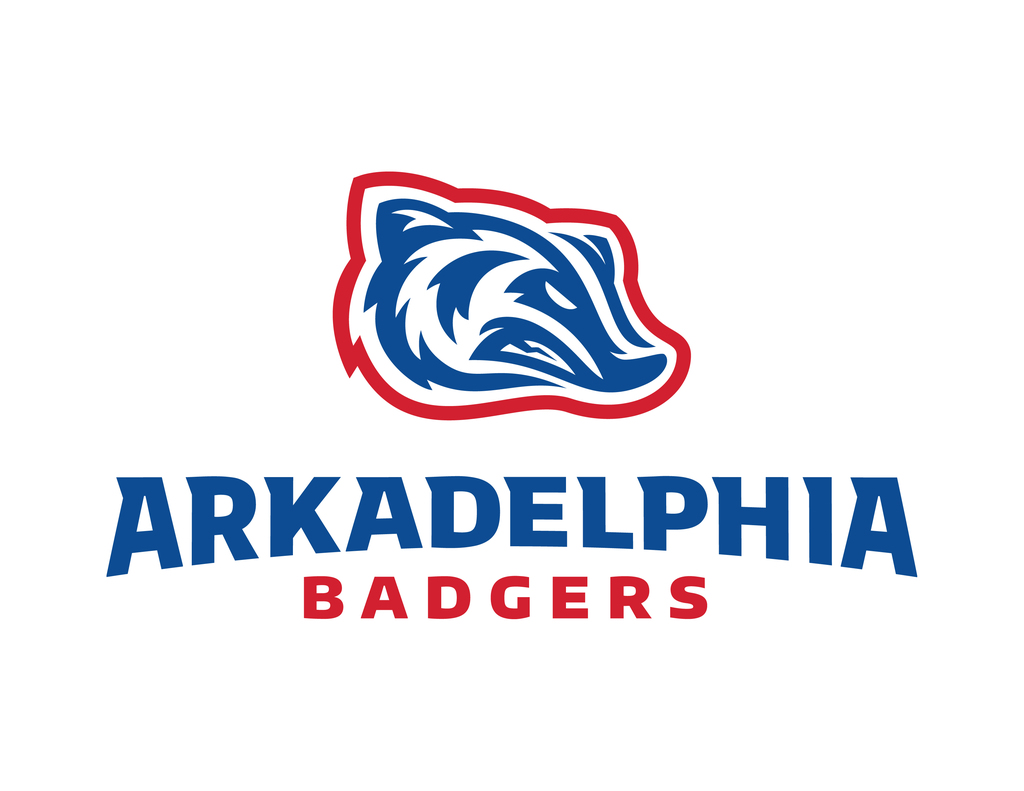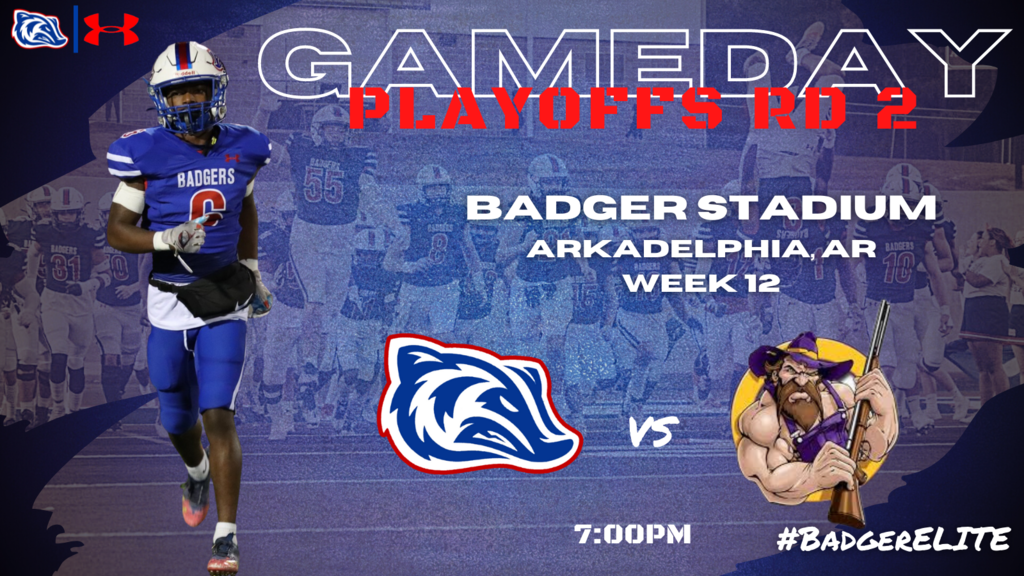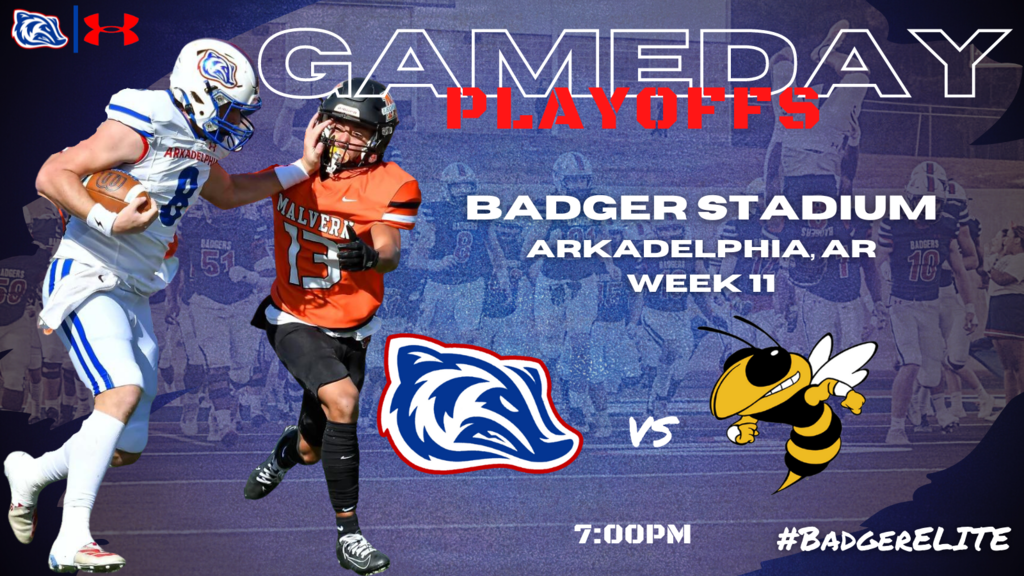 Badger and Lady Badger Basketball start their season out at Home vs the Ouachita Warriors. Jr Boys will start at 5:00PM with Varsity Girls and Boys to follow. Go Badgers!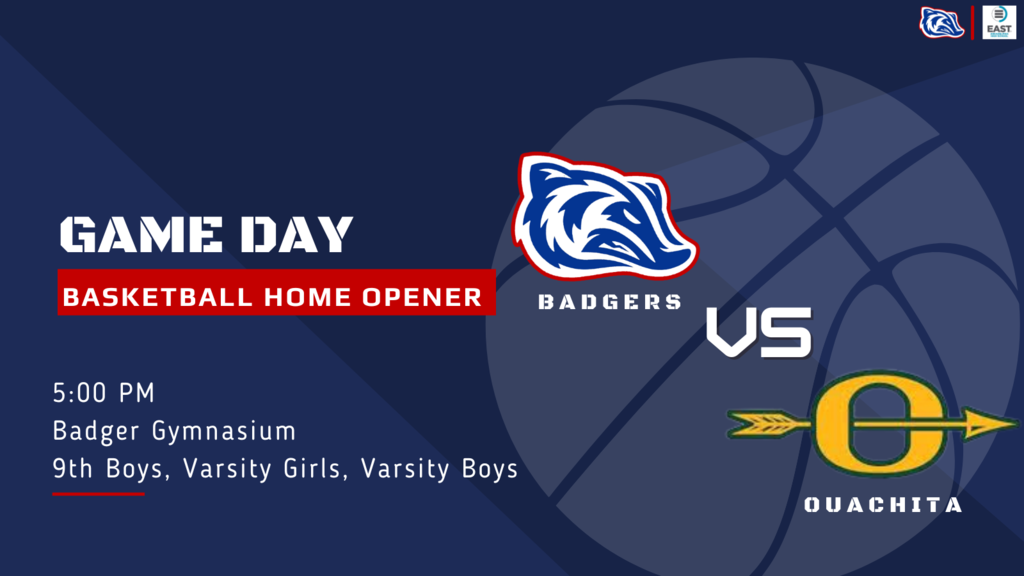 BADGER FOOTBALL UPDATE Game has been moved to Saturday, November 5 and 12:00PM in Malvern, Arkansas.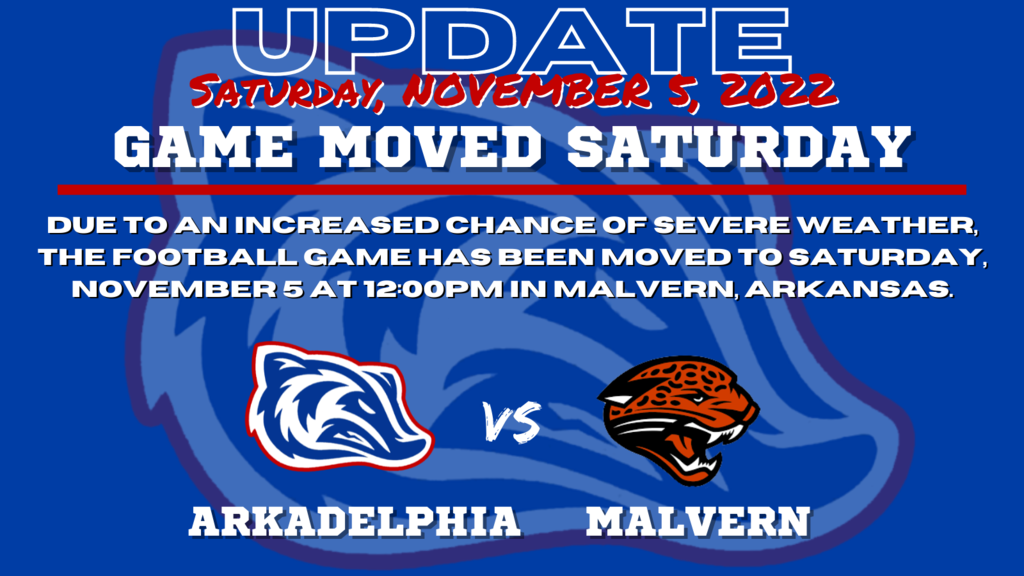 BADGER FOOTBALL UPDATE Due to weather, Friday Night's game will being at 6:00PM in Malvern.
Ticket information for Friday's game vs. Malvern.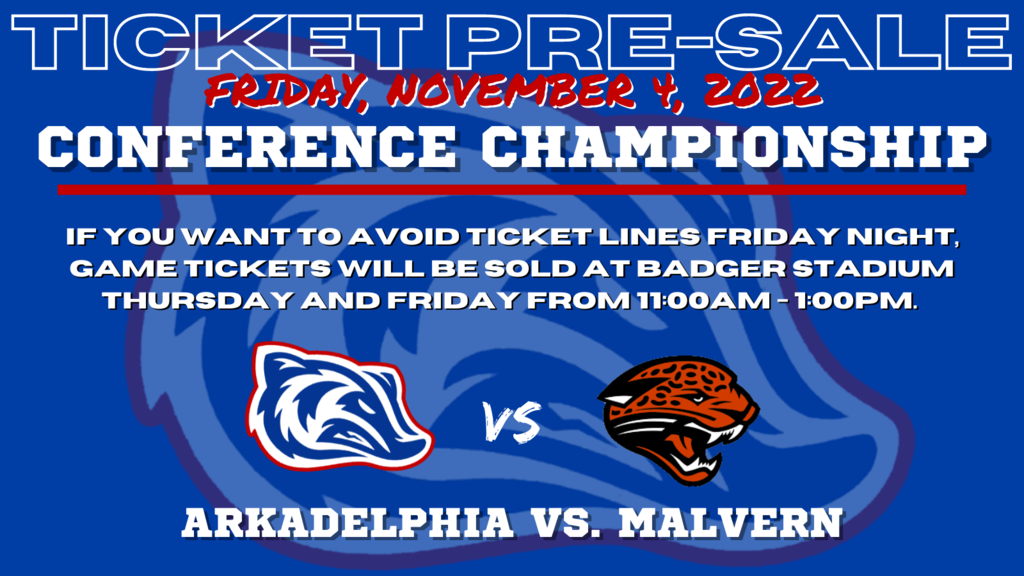 Lady Badger Volleyball will be competing in the 4A State Tournament in Brookland, Arkansas at 6:00PM vs Farmington. You can watch on Arkansas Sports Network's Facebook or Youtube Channel. Tune in and support your Lady Badgers!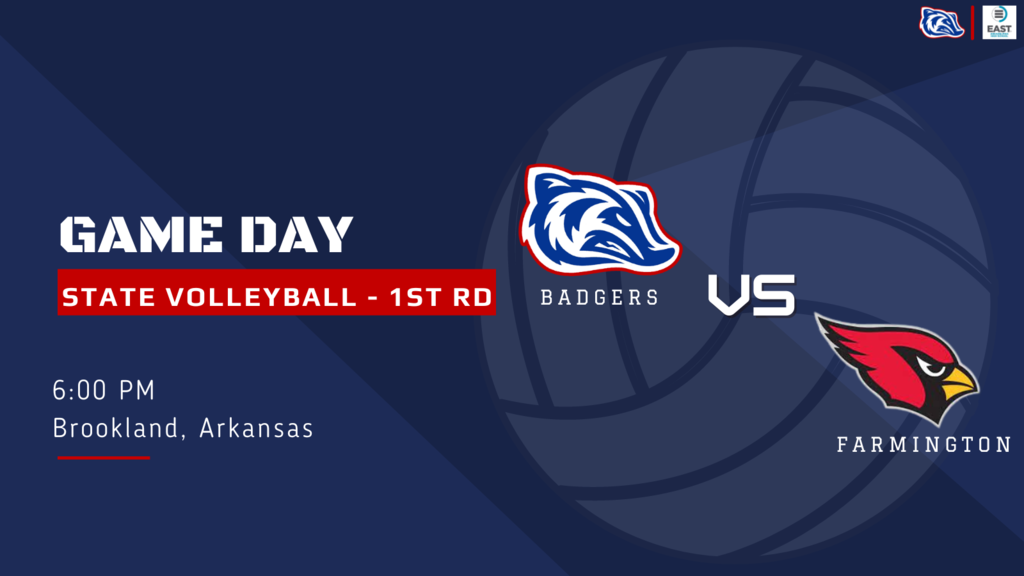 TIME CHANGE for Lady Badger Volleyball Today Lady Badger Volleyball travels to Mena this evening. The Junior Varsity game will begin at 4:30p.m. followed by Varsity. This is the last regular season game before they head to state next week. Let's GO BIG BLUE! #BadgerPride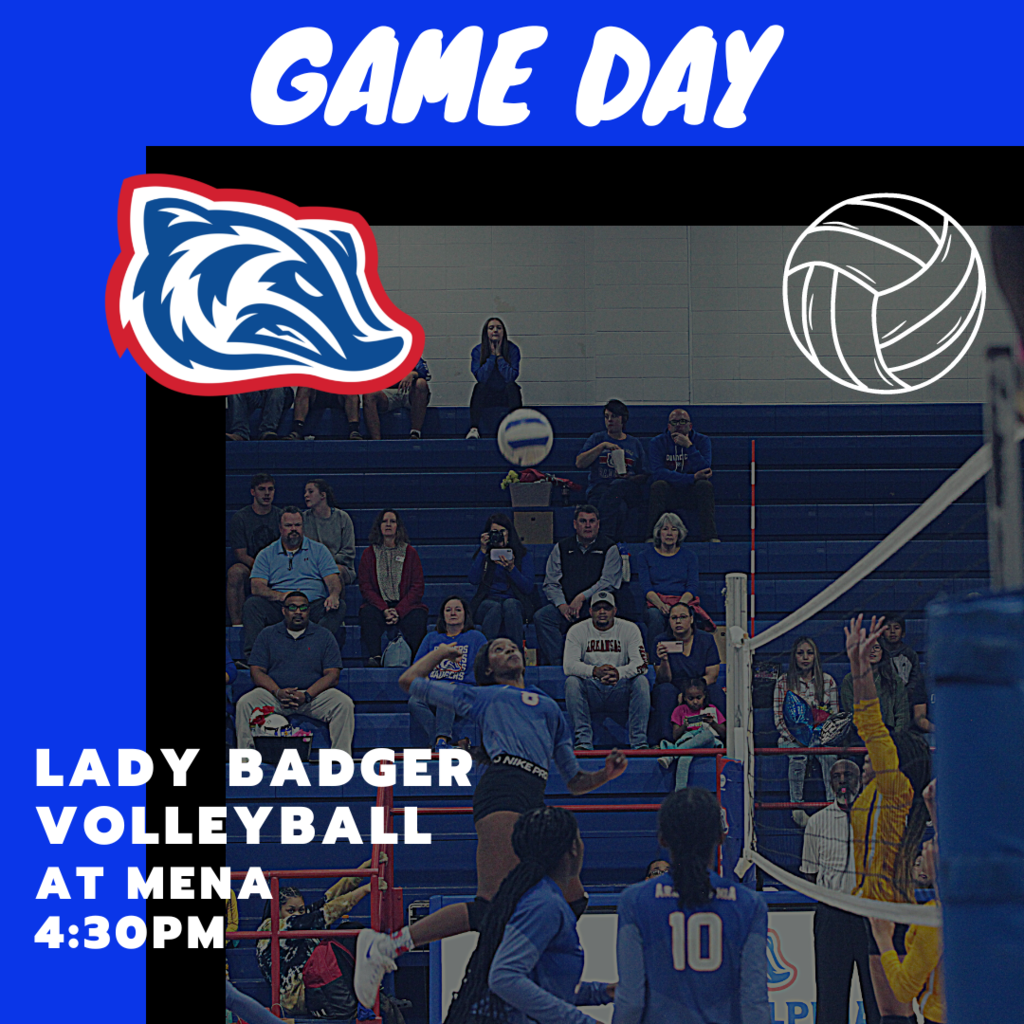 The Lady Badger Freshmen Volleyball team wrapped their season over the weekend by finishing tied for 3rd Place at the 7-4A District Tournament. The Lady Badgers earned 2nd Place in conference play during the regular season. Congratulations on your accomplishments! #BadgerPride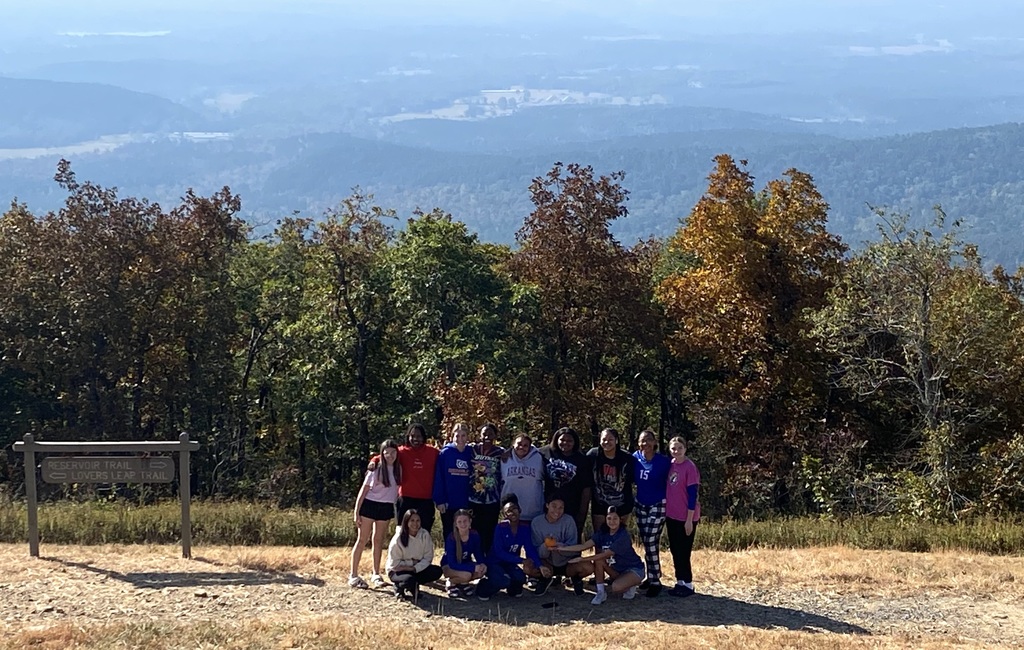 Badgers in Action this Week