AHS Black History Month Committee Recognizes Area Leaders
APSD Communications
Friday, March 01, 2019
The Arkadelphia High School Black History Month Committee recognized area African-American leaders at a recent assembly as a part of their Black History Month emphasis during the month of February.
In the past, the committee has brought in a speaker to culminate the month's activities, but this year they decided to recognize area residents who have made contributions in a variety of areas.
"Our students really thought that a tangible thing they could do as a group was to recognize some of our area leaders for the impact they have in our community," said committee sponsor and AHS career education teacher Ashley Wesley. "These people are leaders in our community and role models for our students and it was nice to recognize them."
The recipients who were able to come to the assembly at the high school were presented a plaque in front of the students and faculty. Those who weren't able to attend were given their plaque at a later date.
The list of award recipients is below:
Education: Ashlee Dixon - HSU College and Career Readiness Coach
Religion: Natalie Thomas - pastor of Macedonia AME Church in Bearden (and teacher at Perritt Primary)
Music: Karnisha Wright - Recording Artist
Government: Alvin Johnson - Officer, Arkadelphia Police Department
Health: Vinita Giles - Registered Nurse, Clinical Liaison Customer Service for Baptist Health Home Health Network
Community Leader ages 18-40: Johnathan Boyce - Brighter Tomorrow Foundation Community Leader 41 & up: Roland Gosey - City of Arkadelphia Board of Directors and owner of Williams Funeral Home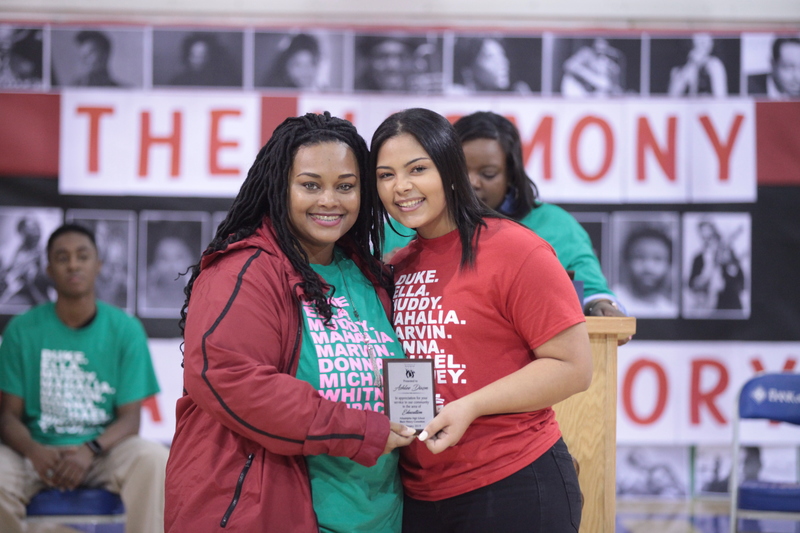 Jaden Bivens presents the award for Education to Ashlee Dixon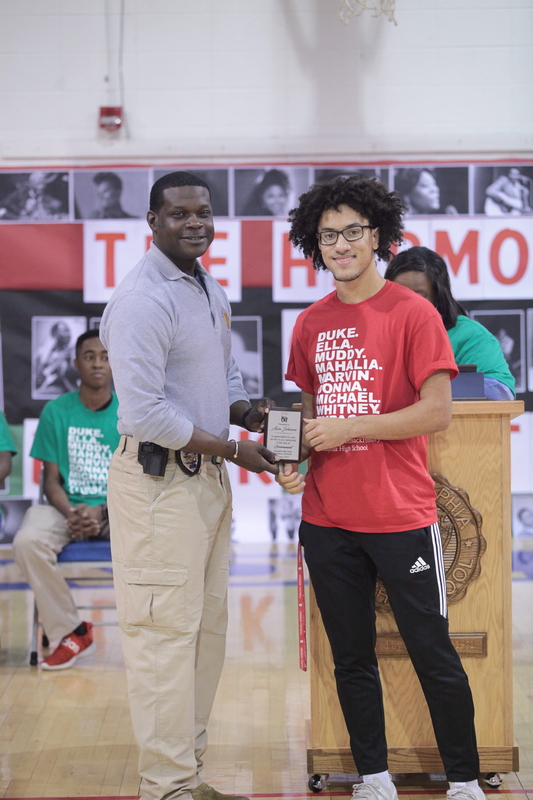 Victor Tademy presents the award for Government to Officer Alvin Johnson of the Arkadelphia Police Department

Javonte Brown presents the Music award to Karnisha Wright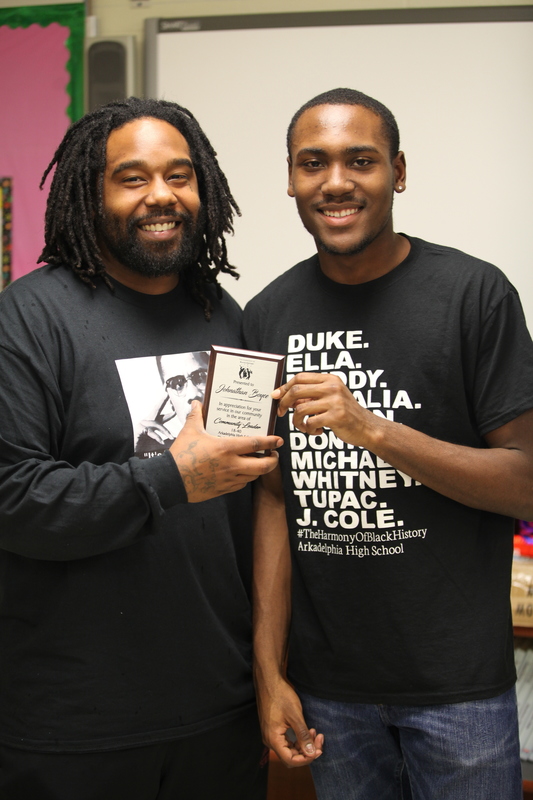 Javonte Brown presents the award for Community Leader to Johnathon Boyce