AHS Counselor Elizabeth Morris invited the student body to show kindness by giving a shoutout to our sweet staff. The students really shared the love. Thank you Ms. Morris and to the students for making this happen! 💙 We hope our AHS Staff has a great spring break!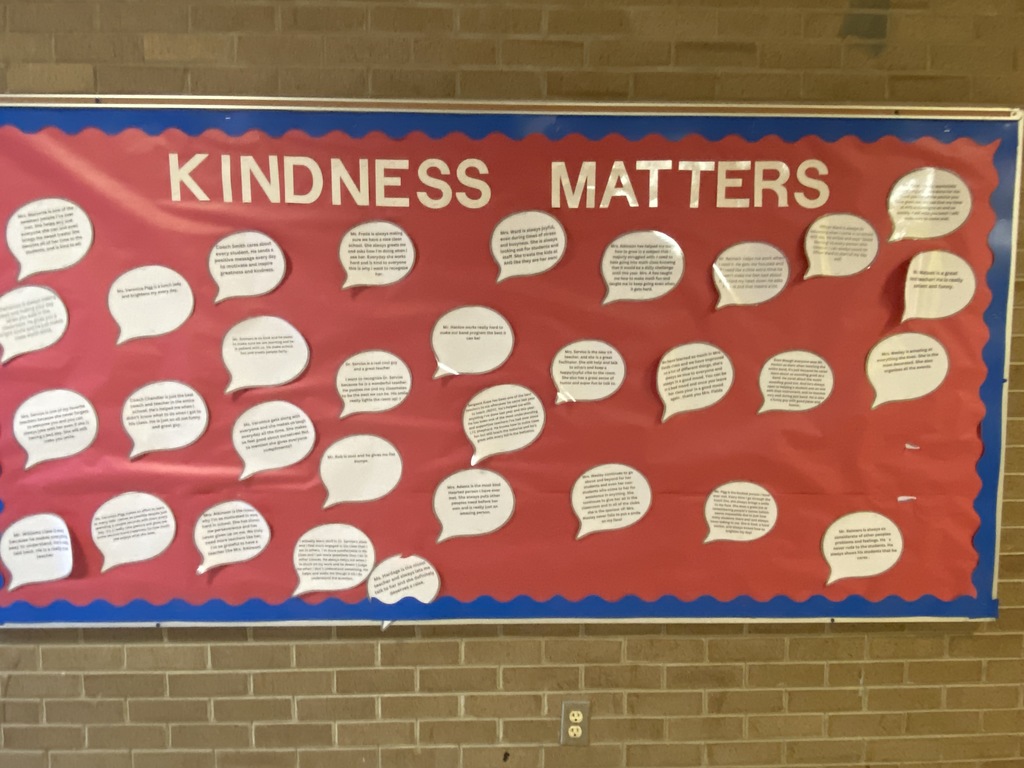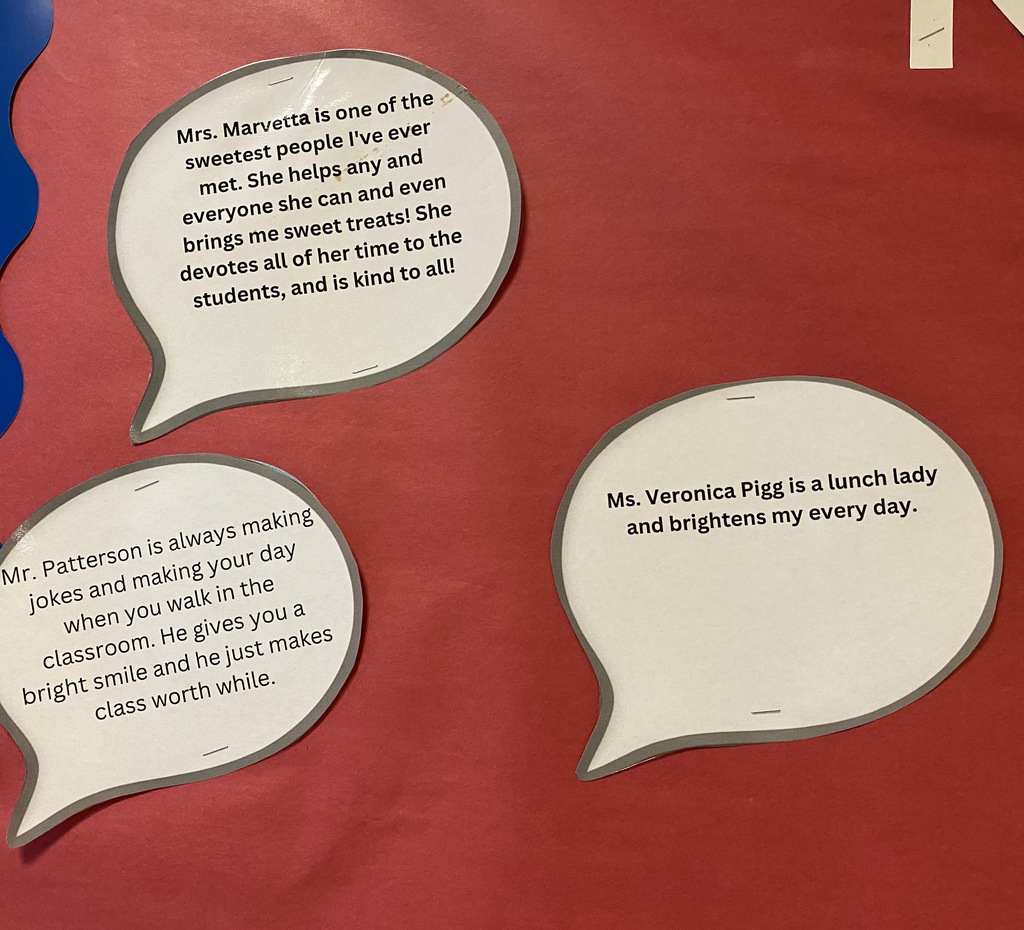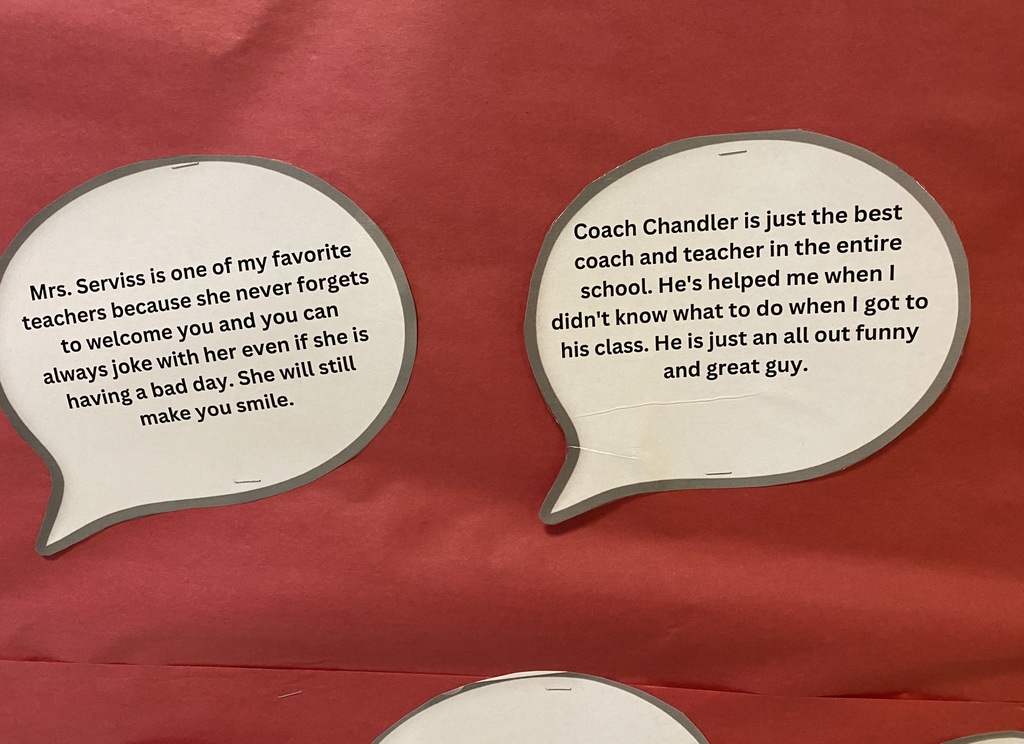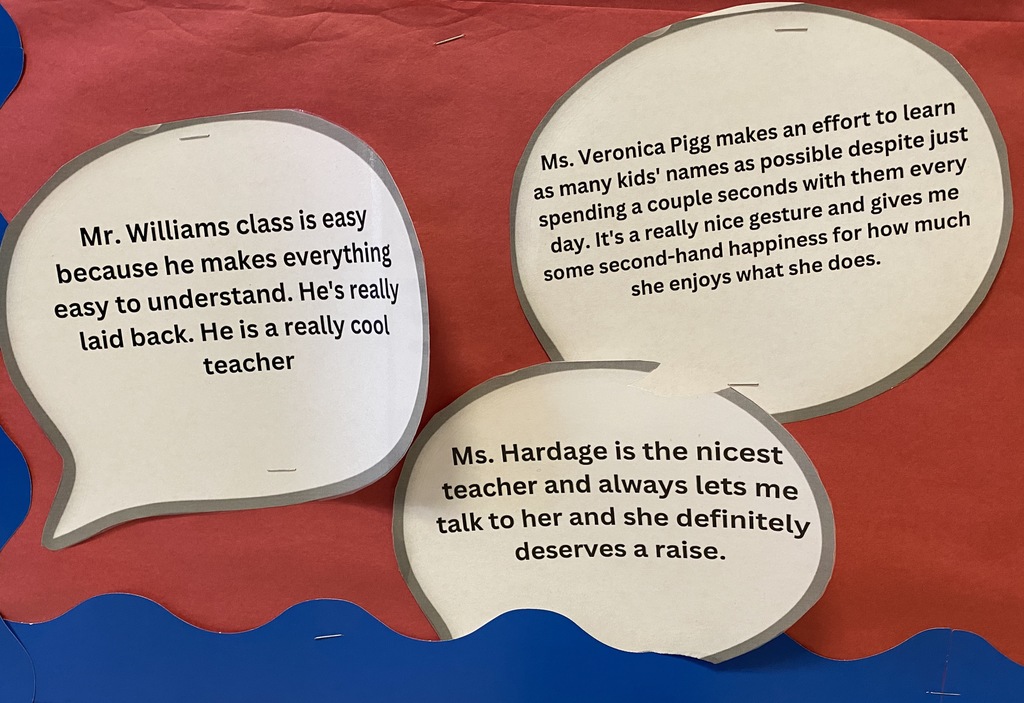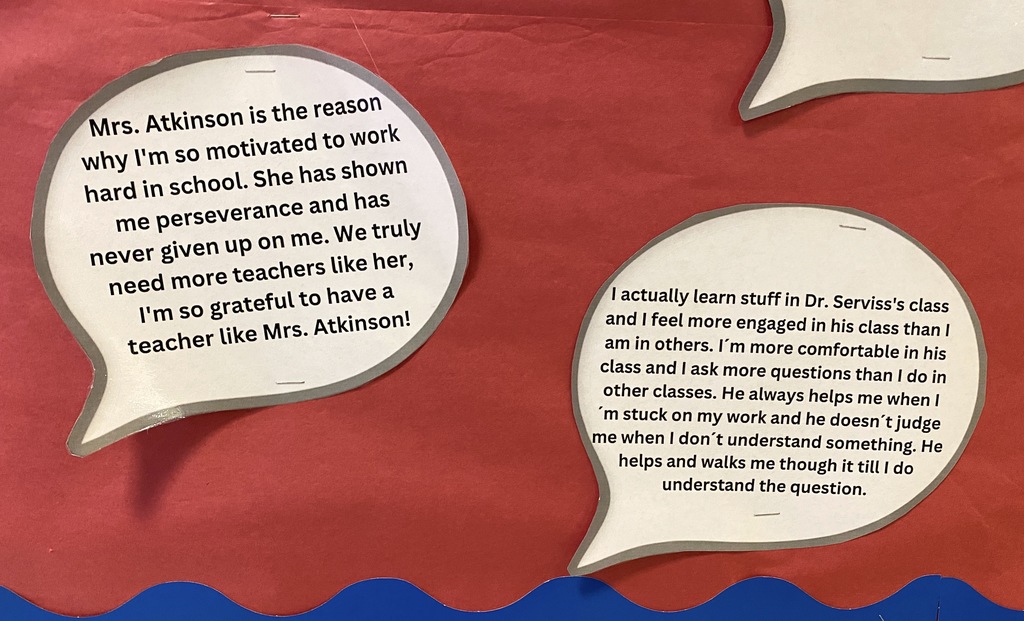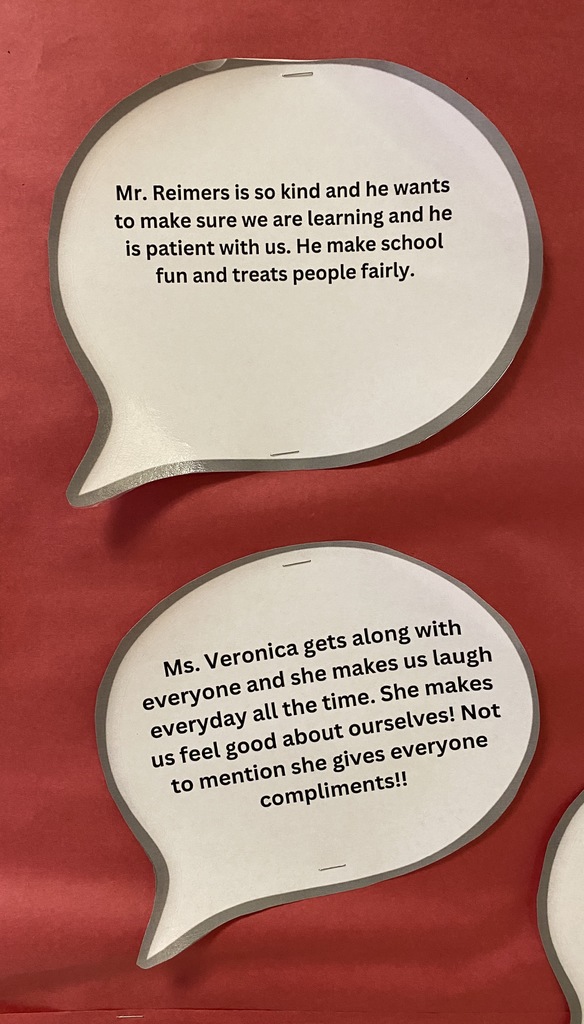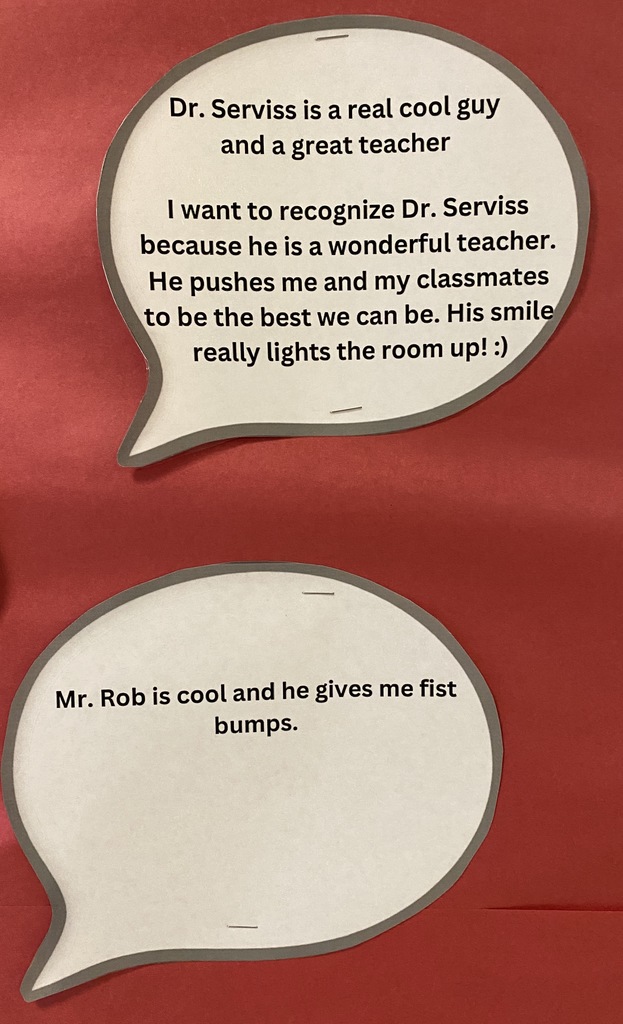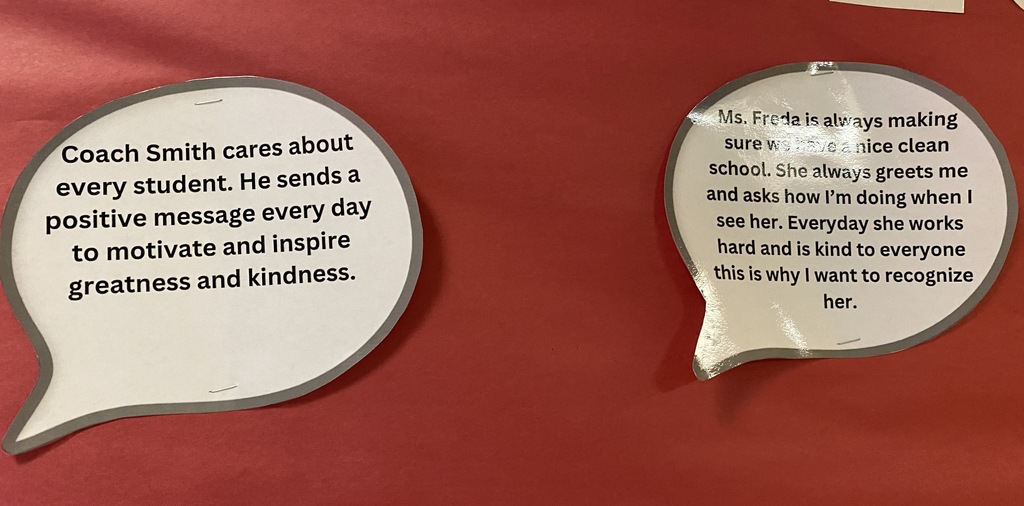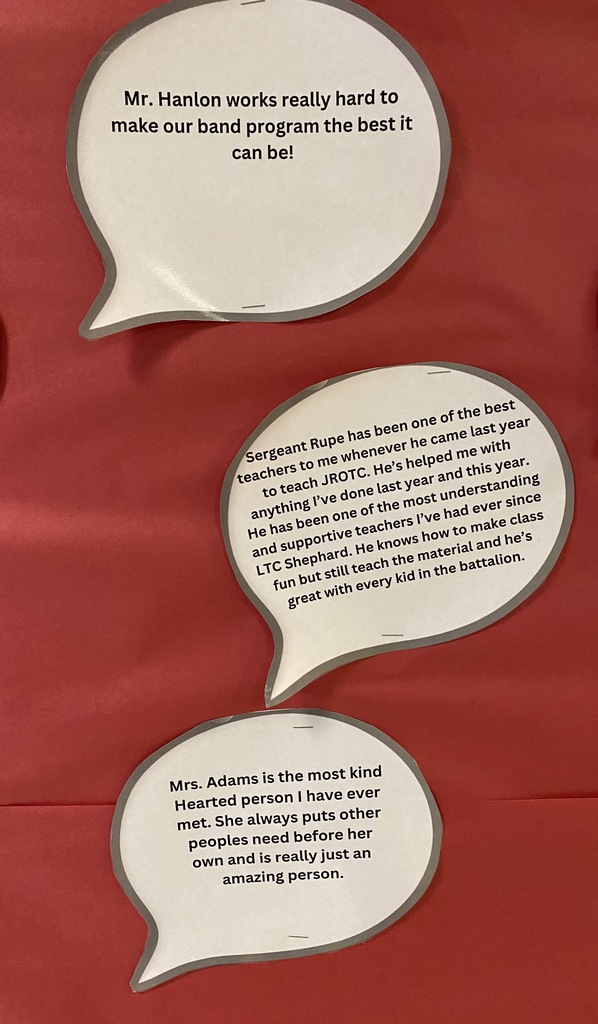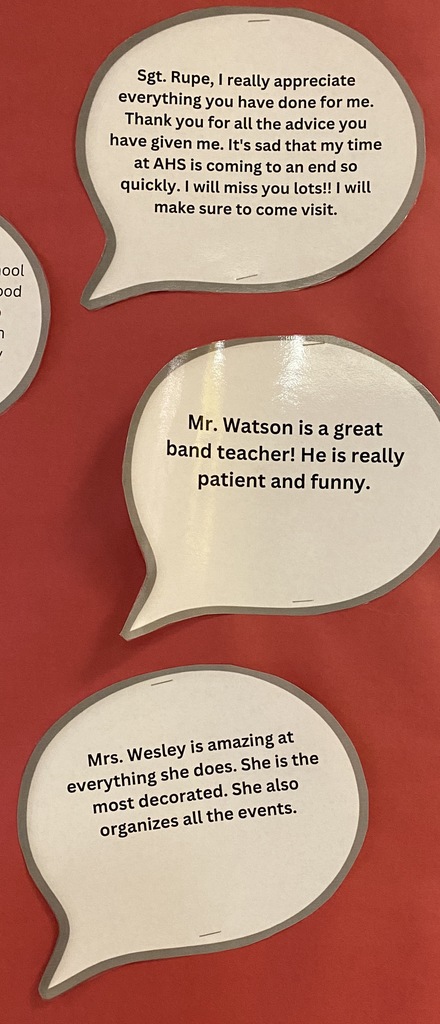 Students in Nicole Freeman's Physical Science class are learning how to measure acceleration, speed, and velocity. Today, they used some hands-on learning using matchbox cars and ramps. Fun learning!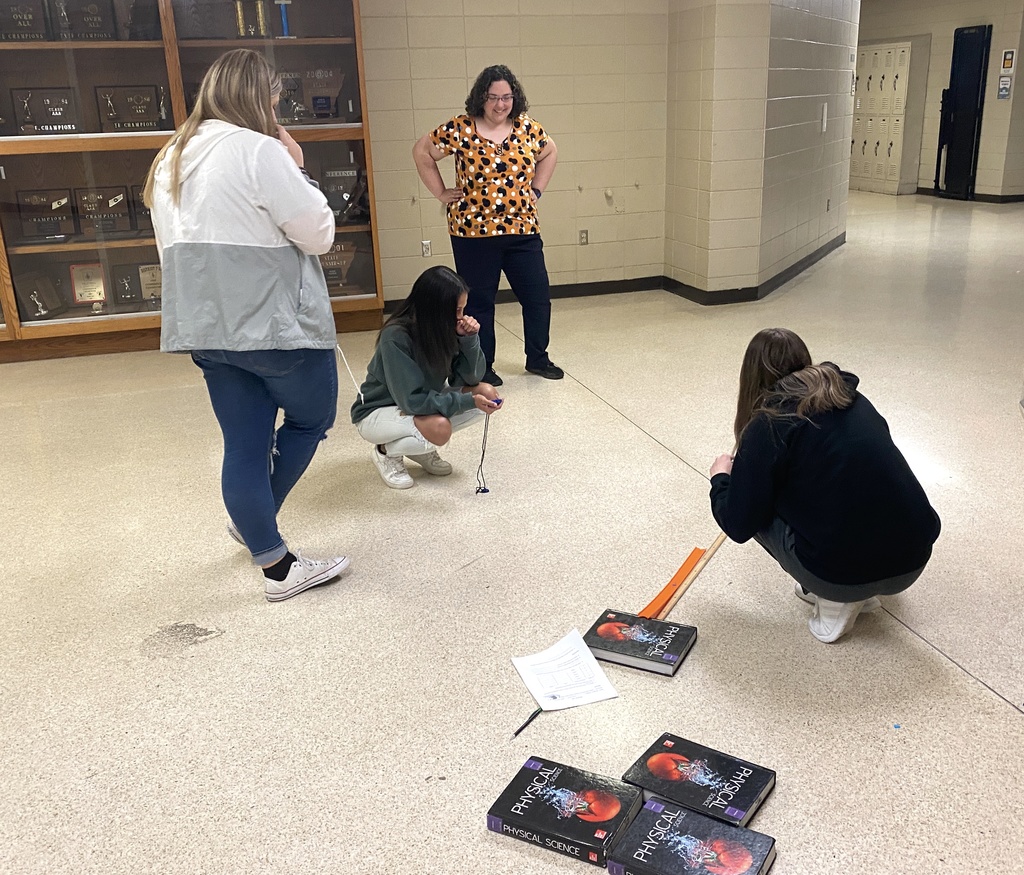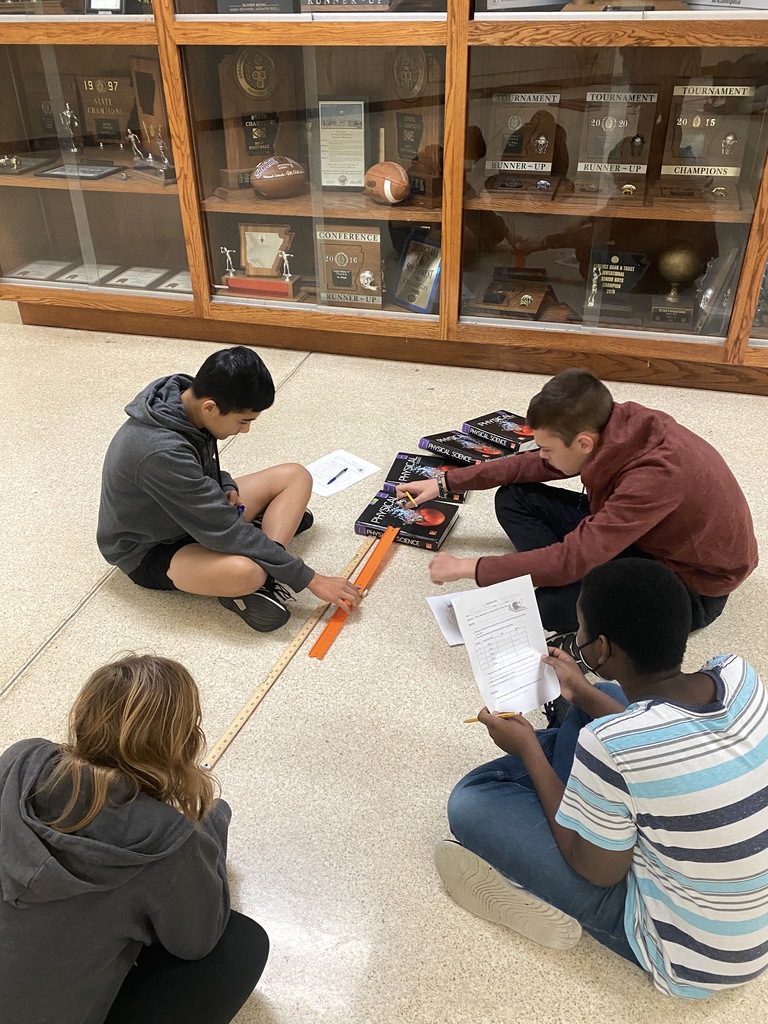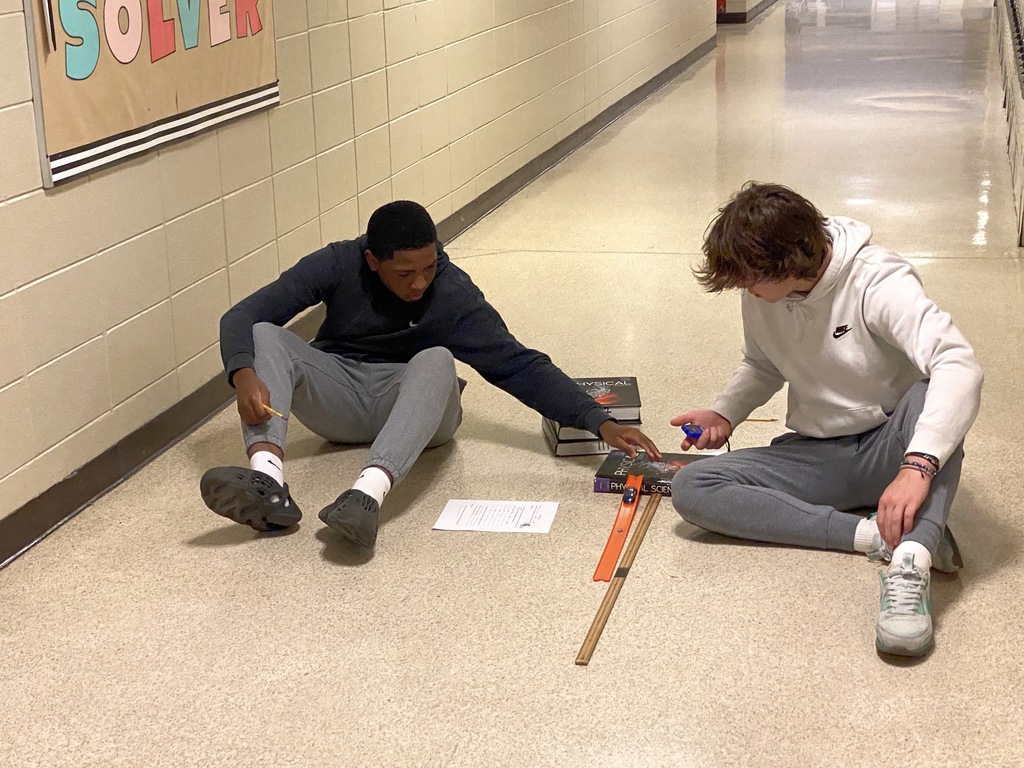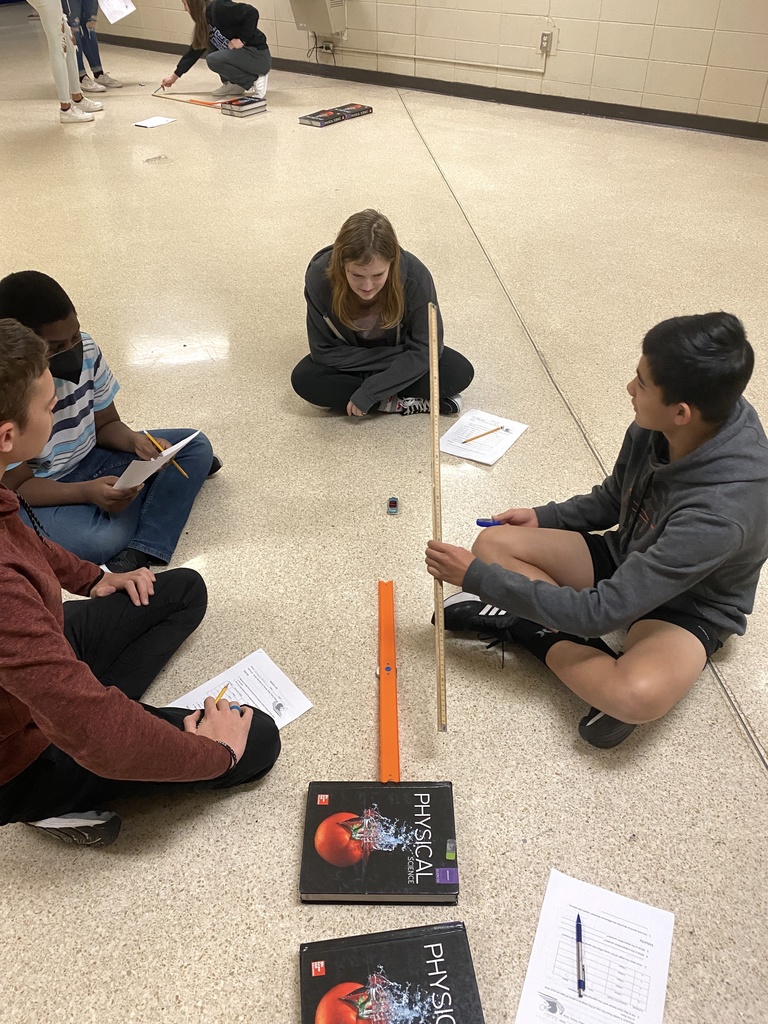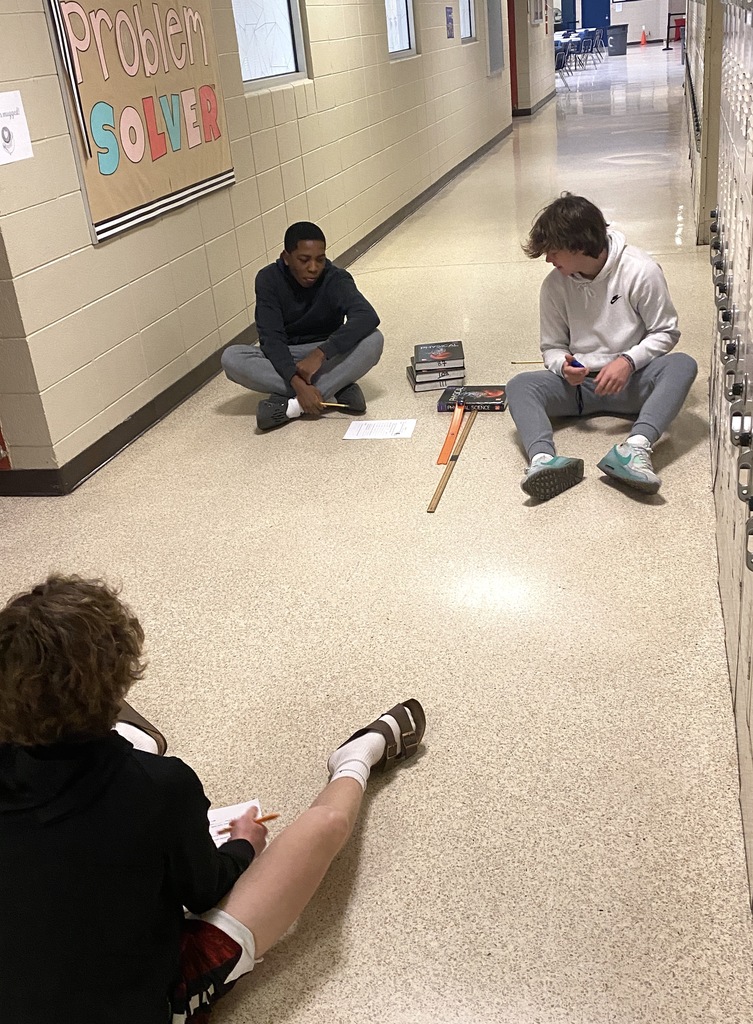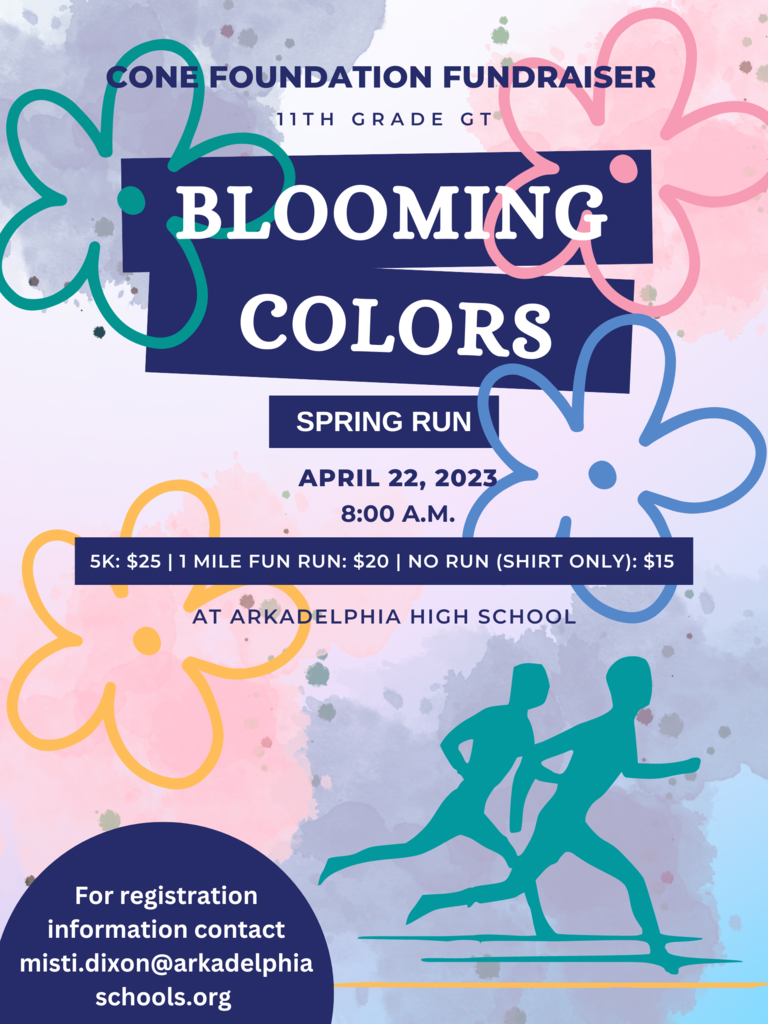 It is the CONFERENCE OPENER for Badger Baseball and Softball! Go Badgers!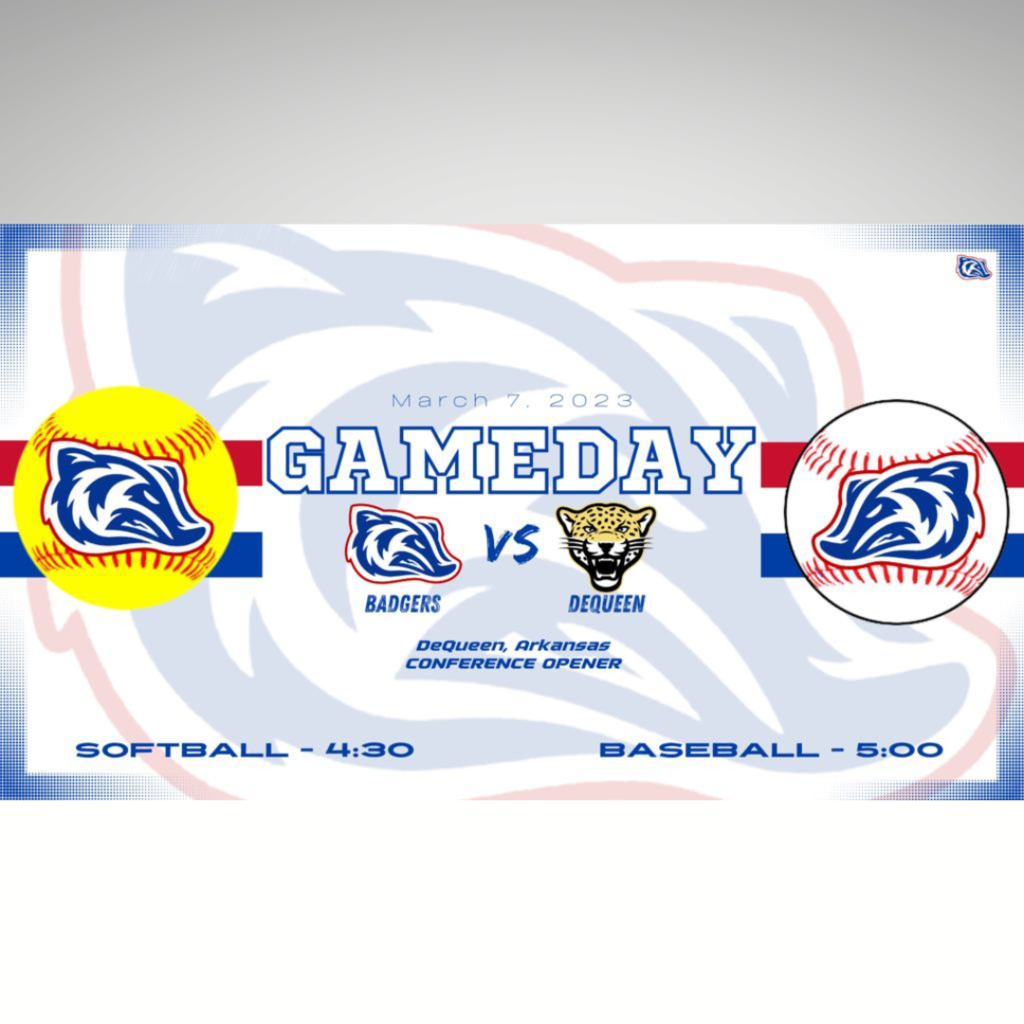 AHS has some very important testing dates coming soon. Please mark your calendar. We appreciate families keeping these dates in mind when making any appointments that will take students out of school.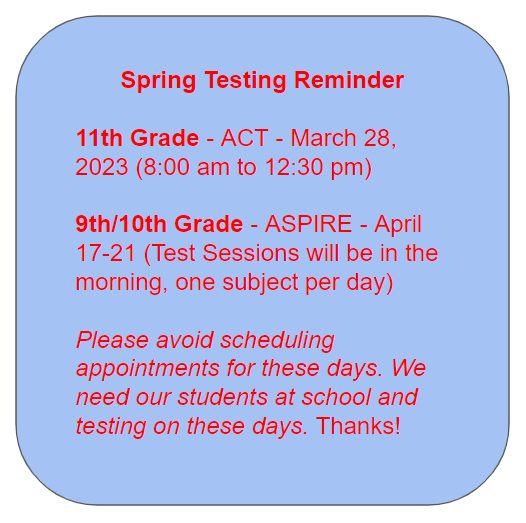 It's GAMEDAY for Badger Baseball. To kick the year off the Badgers will travel to Maumelle Charter HS to play the Stuttgart Ricebirds. Go Badgers! LIVESTREAM LINK: arkadelphiabadgertv.com ADDRESS: 9708 Counts Massie Rd, North Little Rock AR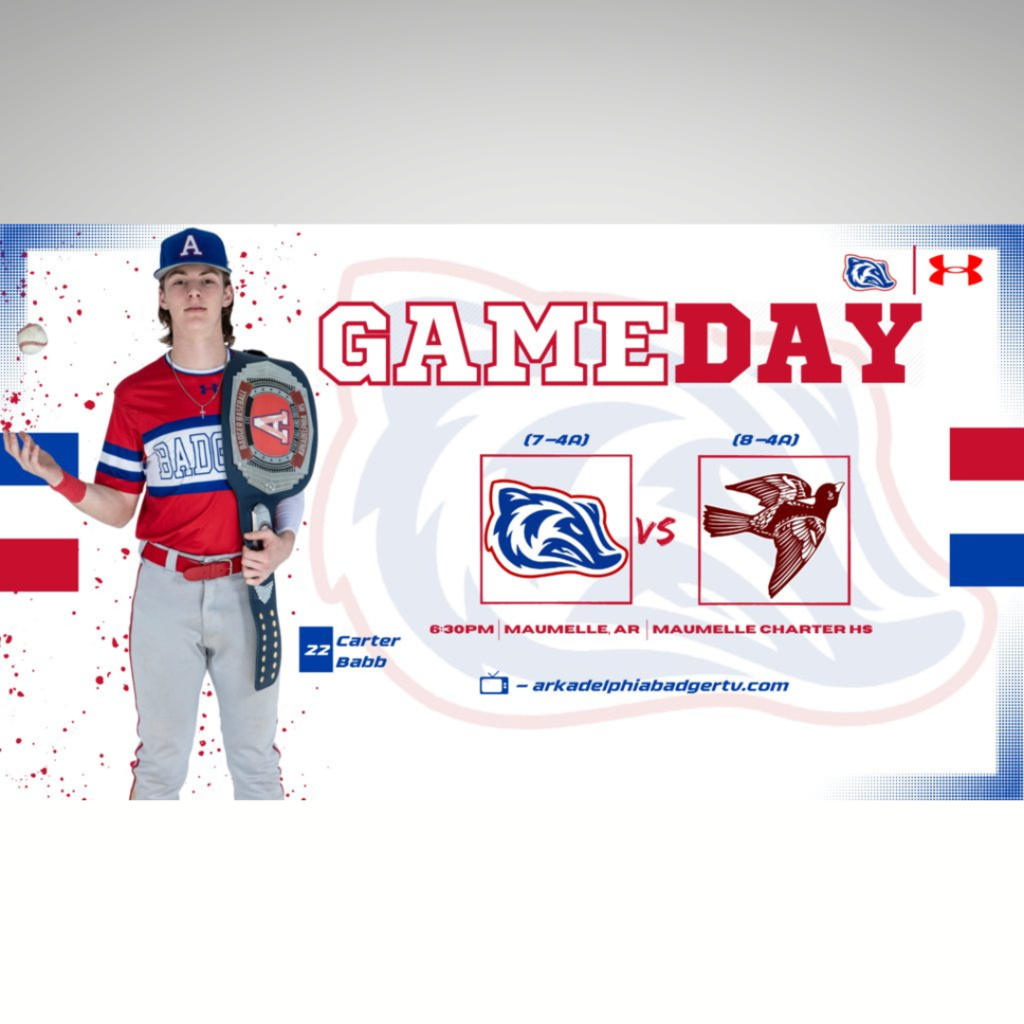 Some of the Ninth Grade GT students recently visited the Lighthouse Ministries in Arkadelphia. The students volunteered their time to work, but also learned more about the mission of this nonprofit. Thank you to Lighthouse Ministries for letting our students come.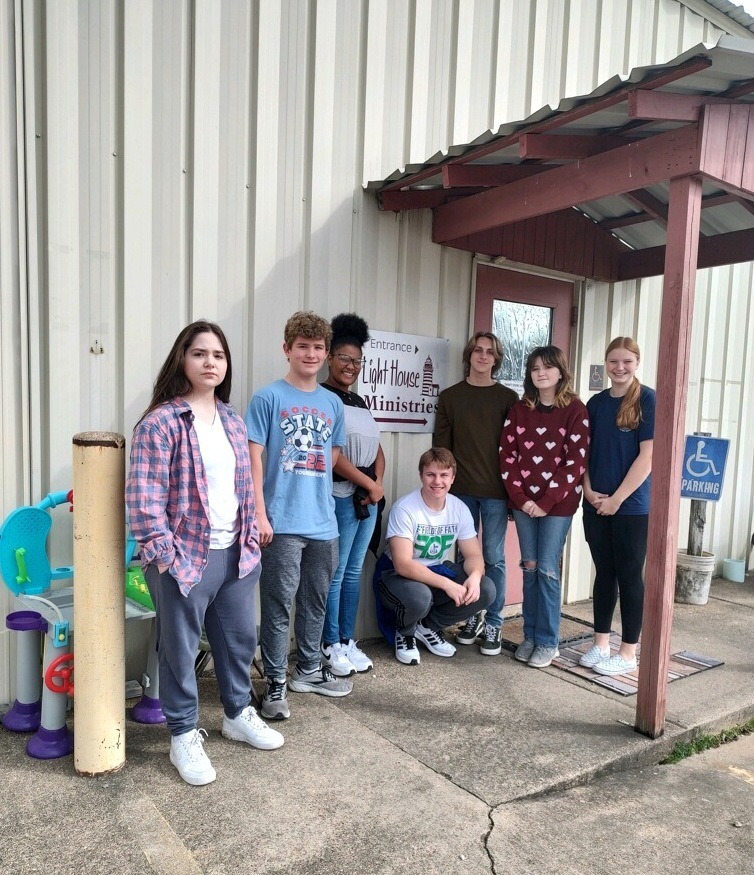 Good luck to the Arkadelphia Swim and Dive team today as they compete at the 4-1A South Conference Meet in Texarkana! #BadgerPride

Our AHS Juniors and Seniors had the great opportunity to attend a Reality Fair here on campus yesterday. We appreciate our Parental Involvement Coordinator, Stefanie Davis, the AHS FACE (Family and Community Engagement) group, and Nicole McGough with Patterson Federal Credit Union for bringing this event to our students. Also, a big THANK YOU to members of our community for giving their time to work with our students. Students chose a career and based on their salary then visited different tables to purchase things such as housing, transportation, utilities, food, entertainment, technology, and child care, to see how to work within their means.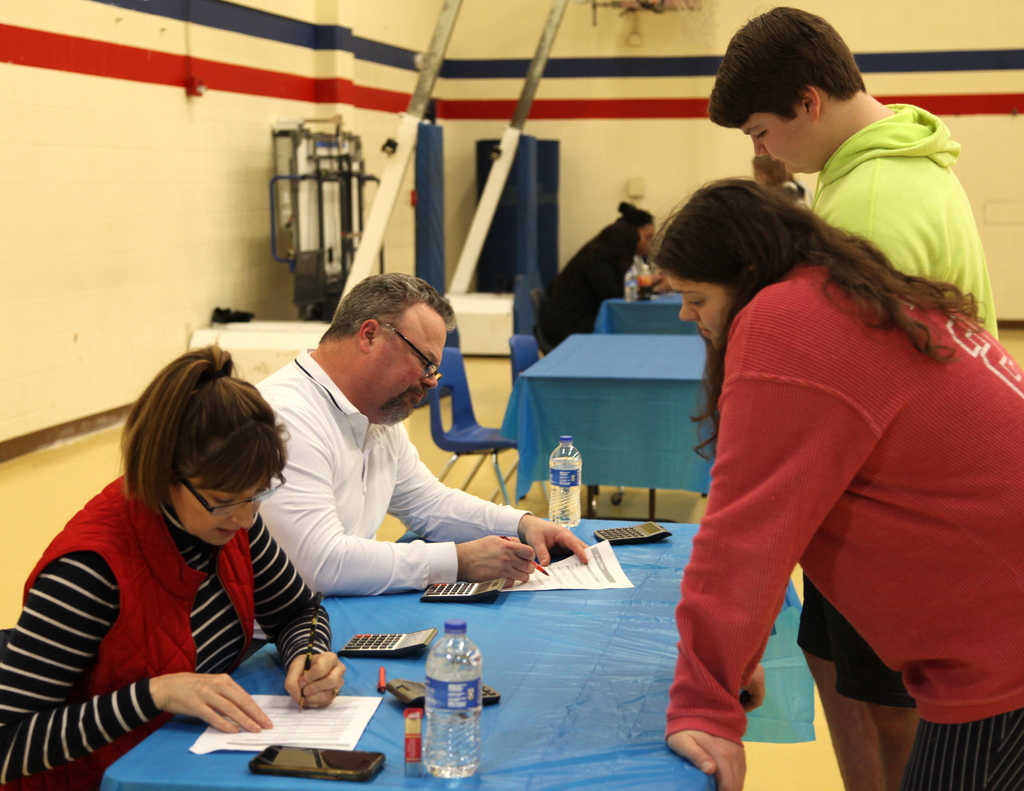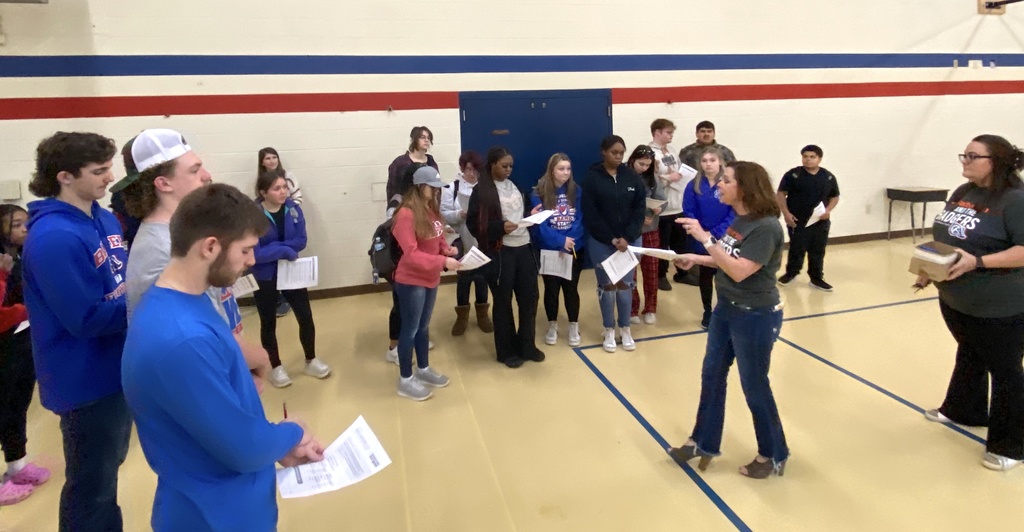 The Arkadelphia High School Honor Roll for the second grading period and for the first semester of the 2022-23 School Year. Congratulations!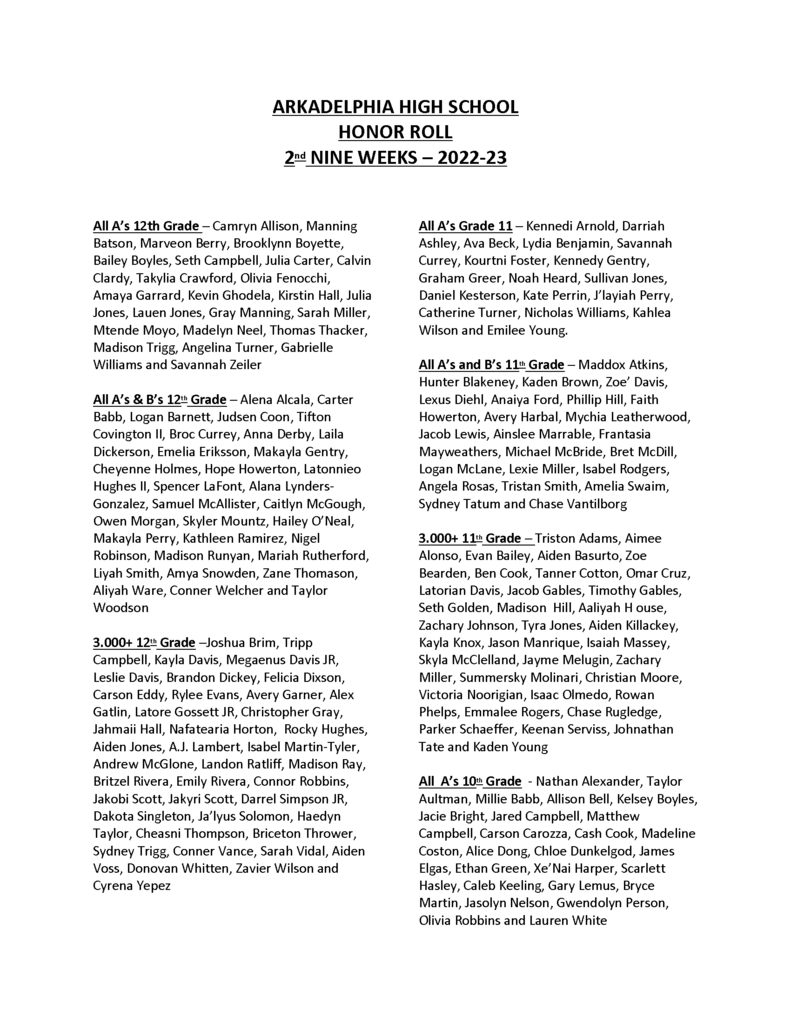 Varsity Badger Basketball teams will be in action tonight at home against DeQueen. Come cheer on the Badgers! Go Big Blue!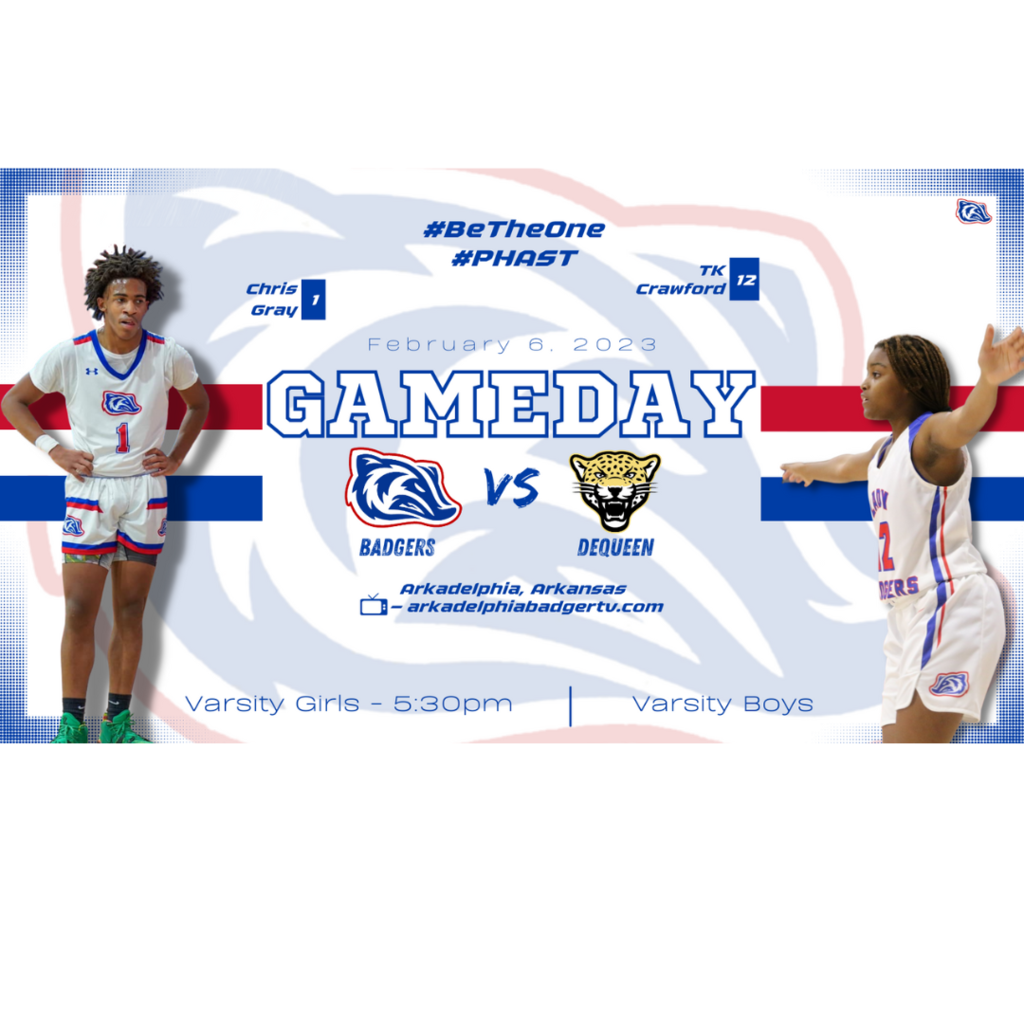 It's GAMEDAY! Badger Basketball is back in action tonight at HOME for a conference matchup with the Camden Fairview Cardinals. LIVESTREAM LINK: arkadelphiabadgertv.com/broadcasts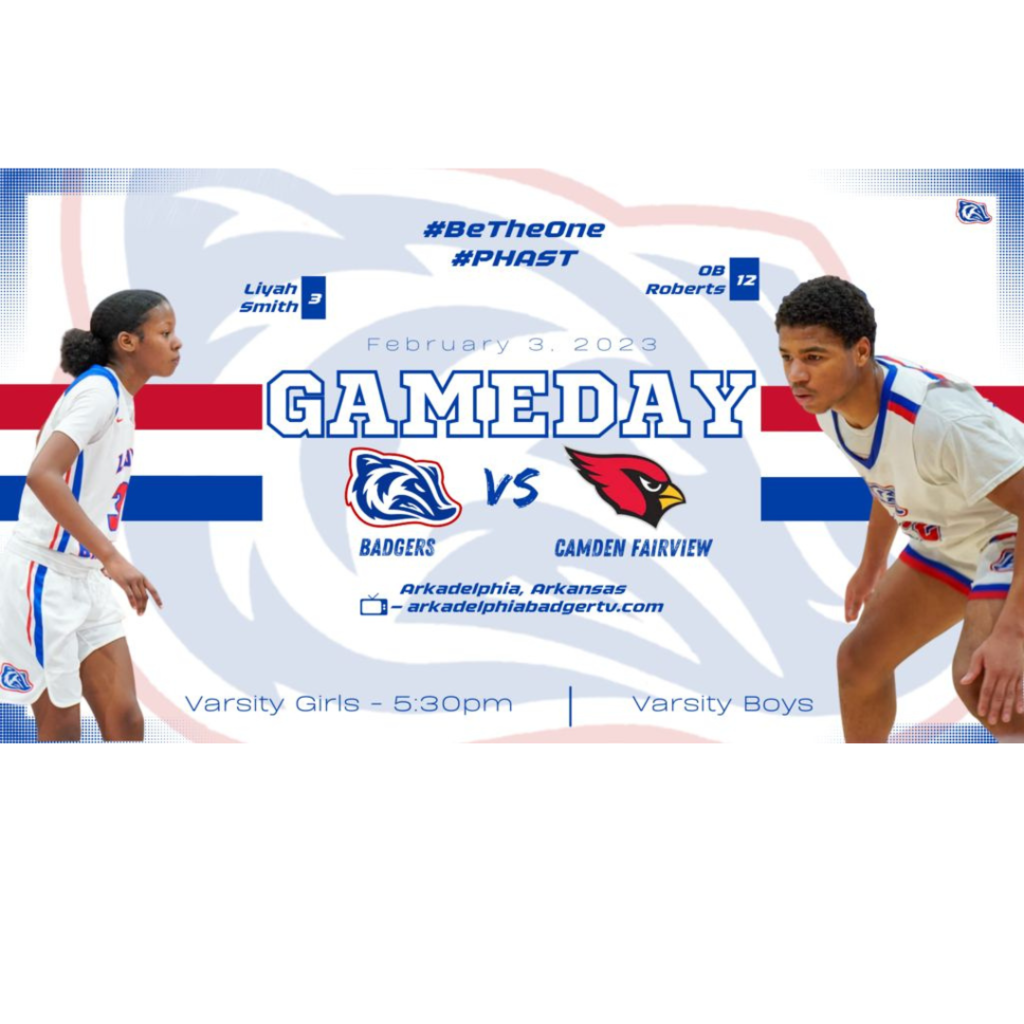 Support Arkadelphia High School by treating your family to Sonic this Tuesday night from 5 - 8 PM!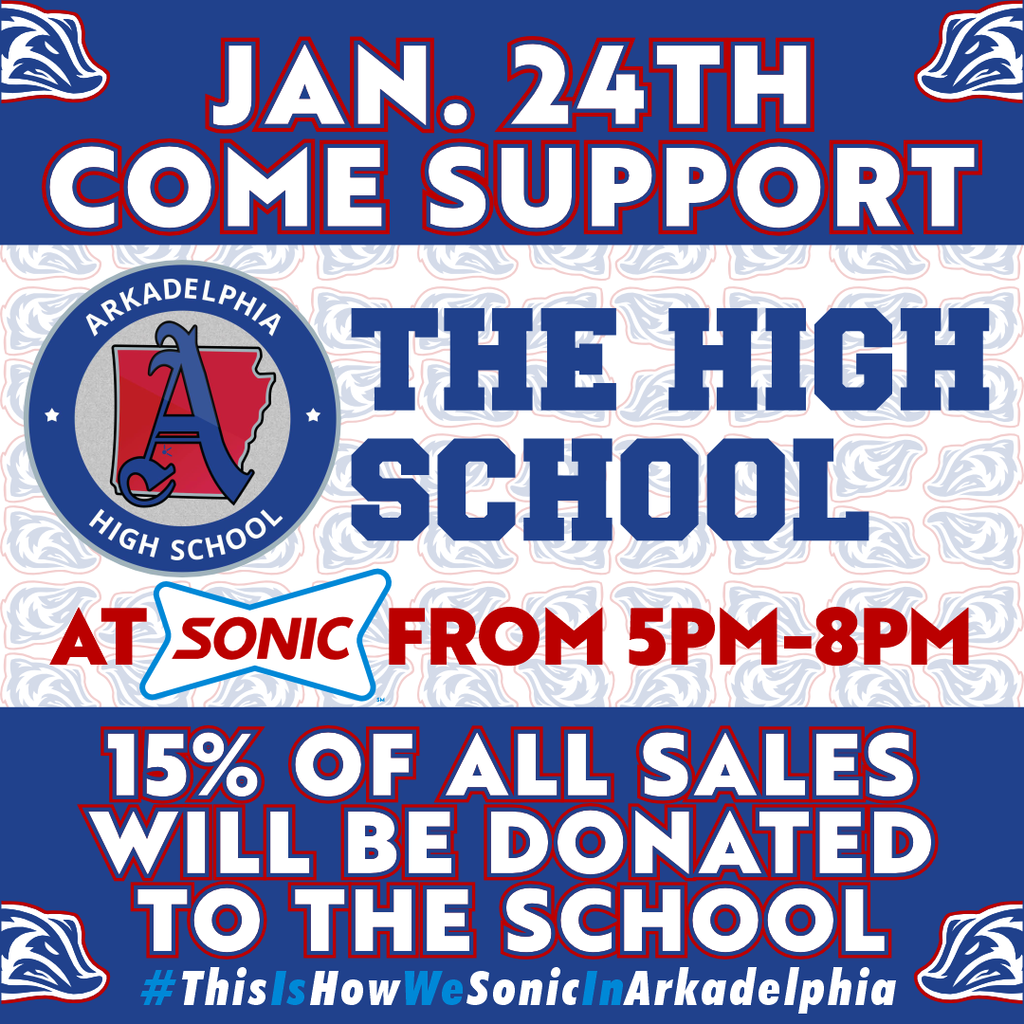 Good luck to our AHS Basketball teams as they travel to Nashville today! There will be JV Girls and JV Boys games this evening before the varsity girls take the court. The first game begins at 5:00p.m. Let's Go Big Blue! Beat the Scrappers! #BadgerPride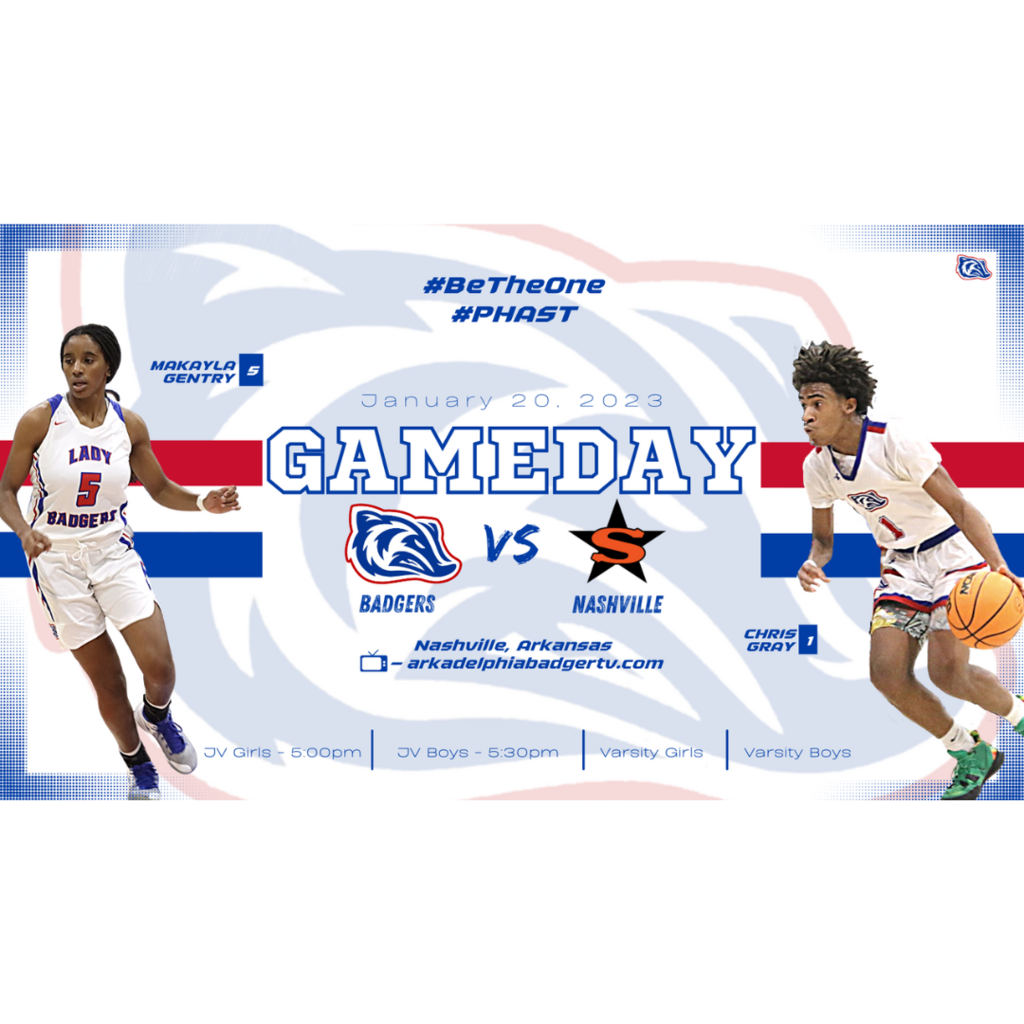 SAVE THE DATE! The Arkadelphia High School Junior-Senior Prom will be Saturday, April 15th. There will be more information coming soon on details of the event. Mark your calendars!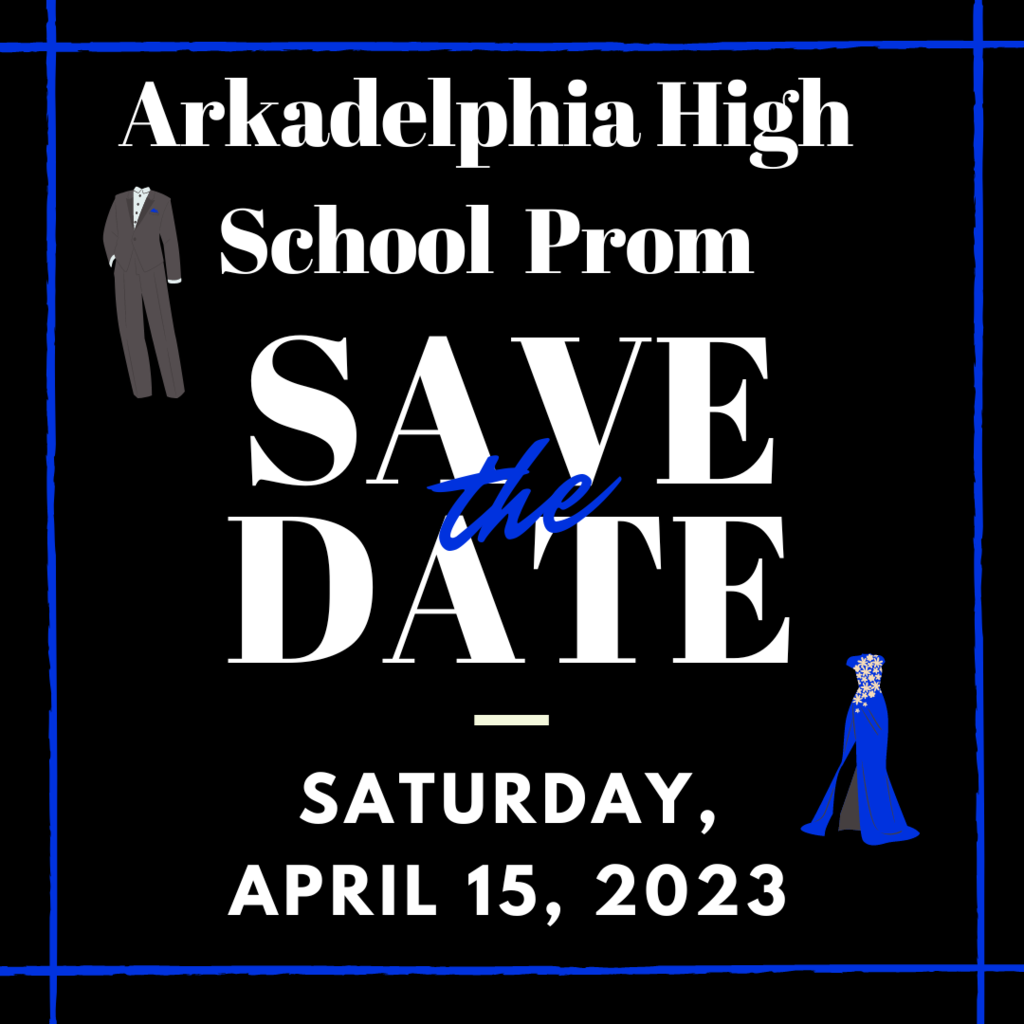 ATTENTION JUNIOR PARENTS & GUARDIANS - Save this date! Important information regarding the ACT Exam given free to all AHS Juniors on March 28th.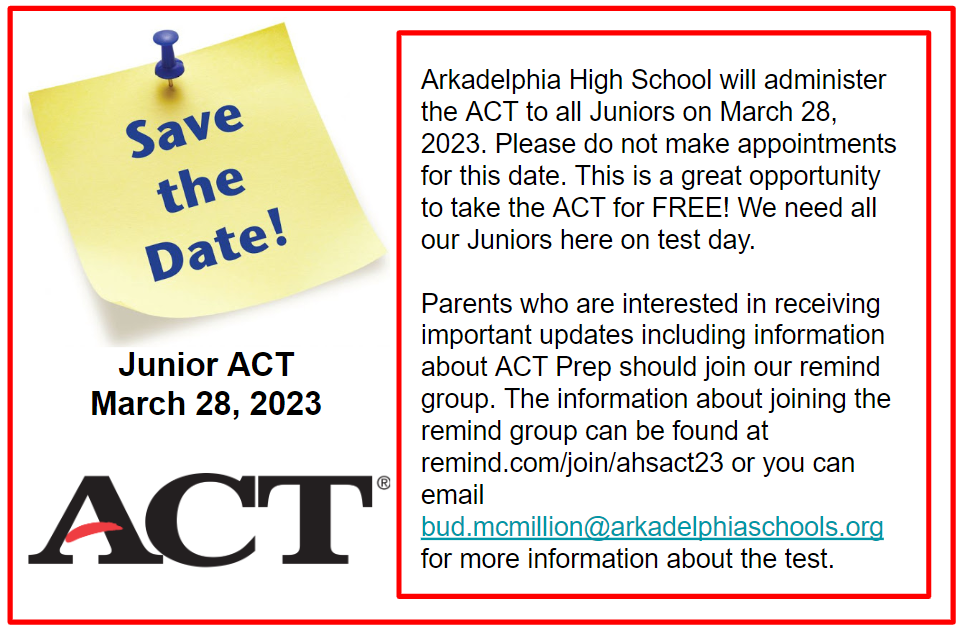 Tenth Grade Parents. We would like to take this opportunity to share some information regarding the PreACT Exam that all sophomores took in November.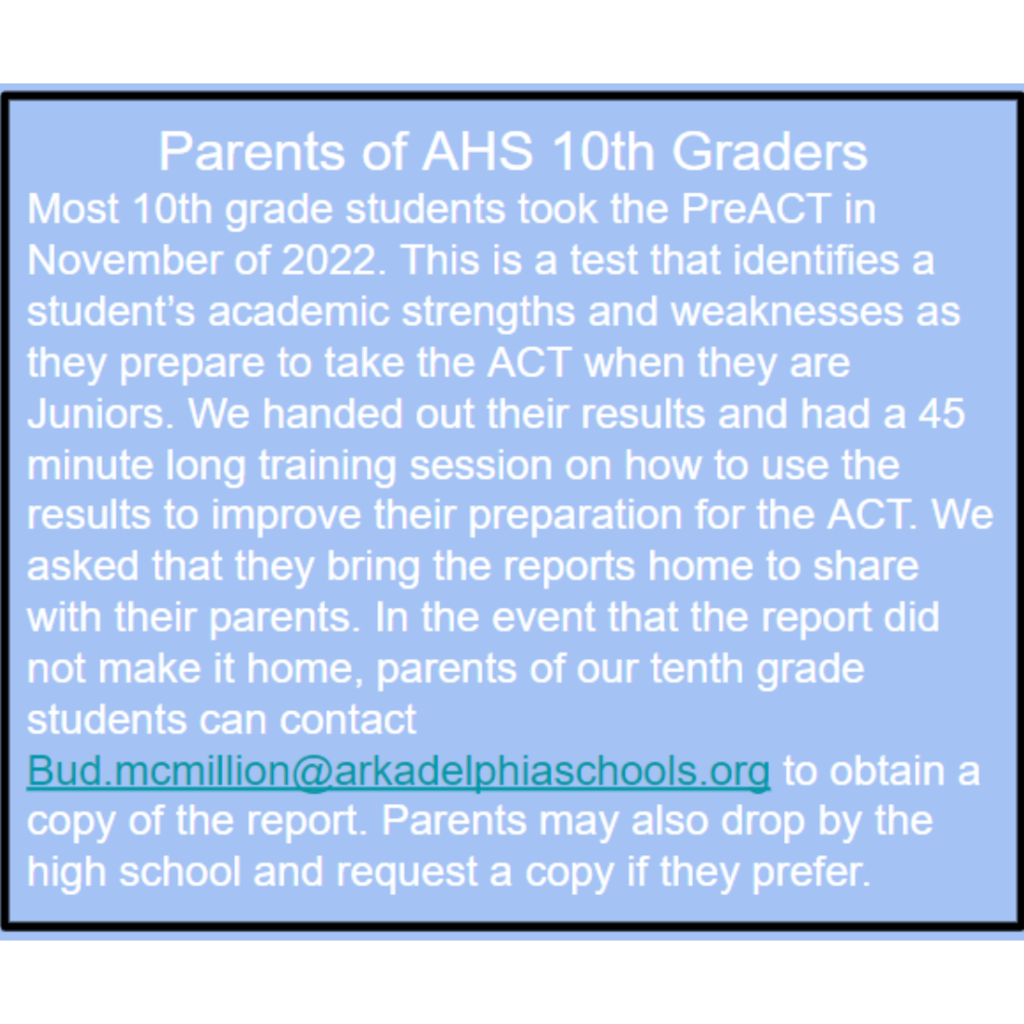 Parents, we hope to see you at Tuesday's FACE (Family and Community Engagement) meeting at noon! If you are a community member who would like to participate in our upcoming Reality Fair, please join us.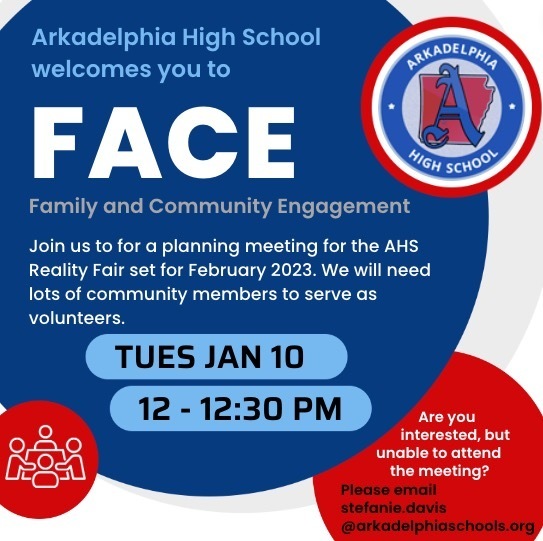 Arkadelphia High School competed to two teams this season in the U.S. Cyberpatriot competition. The AHS JROTC team finished 1st among the Armed Service Division in their Tier. The AHS Open team finished 5th in the Gold Tier. The National Youth Cyber Defense Competition is an online-based program that gives teams a set of virtual operating systems and are tasked with finding and fixing cybersecurity vulnerabilities while maintaining critical services. Congratulations AHS Cyberpatriots!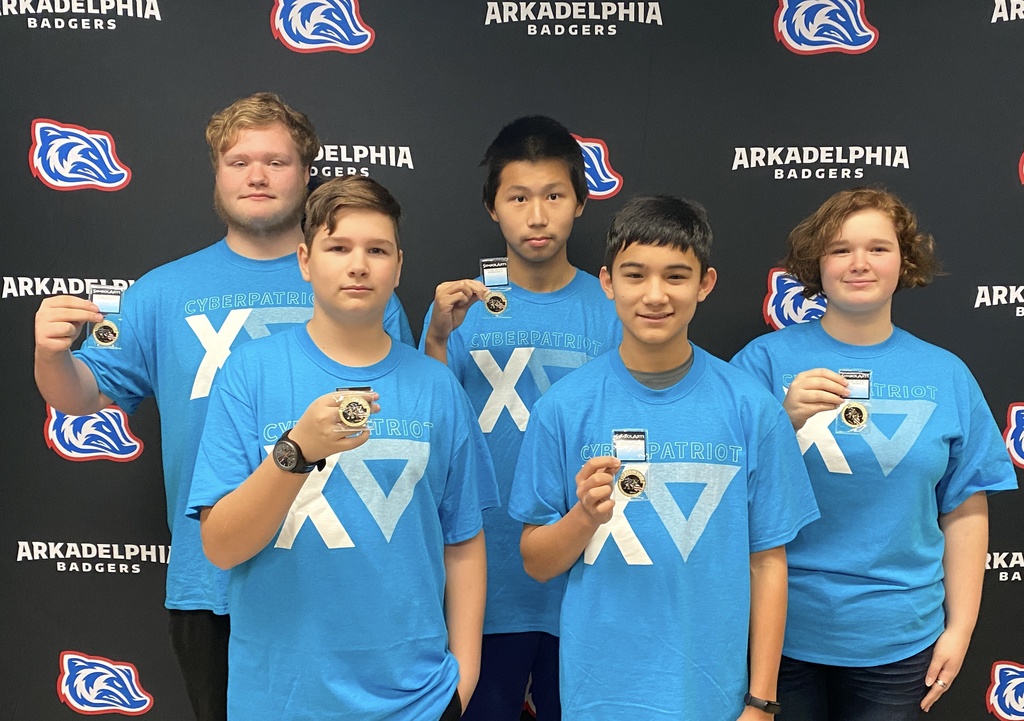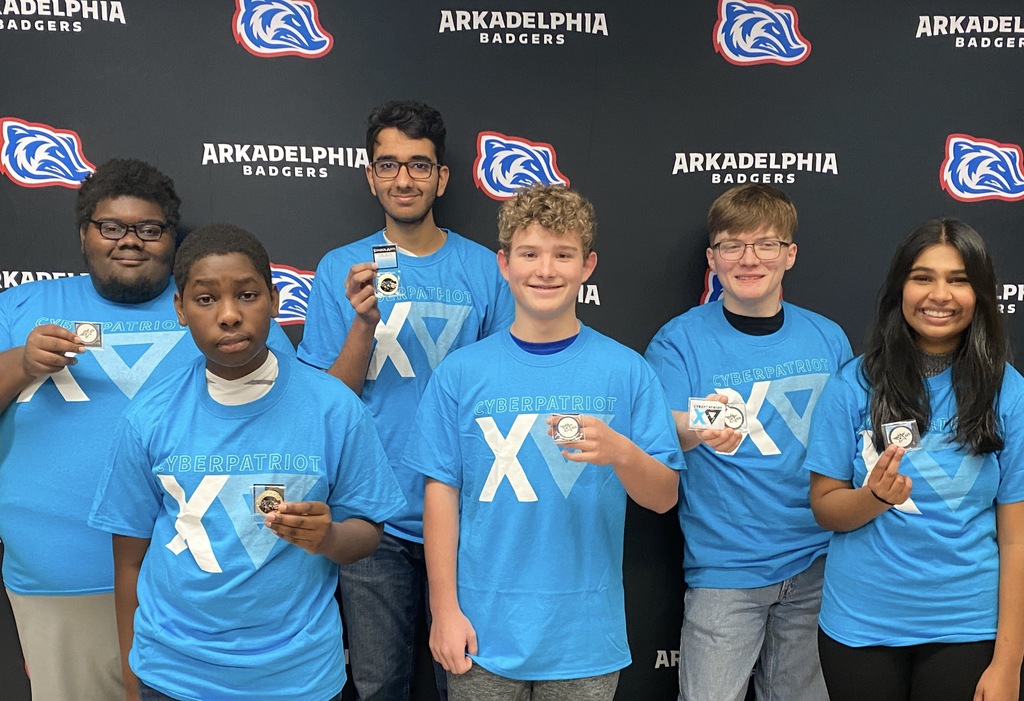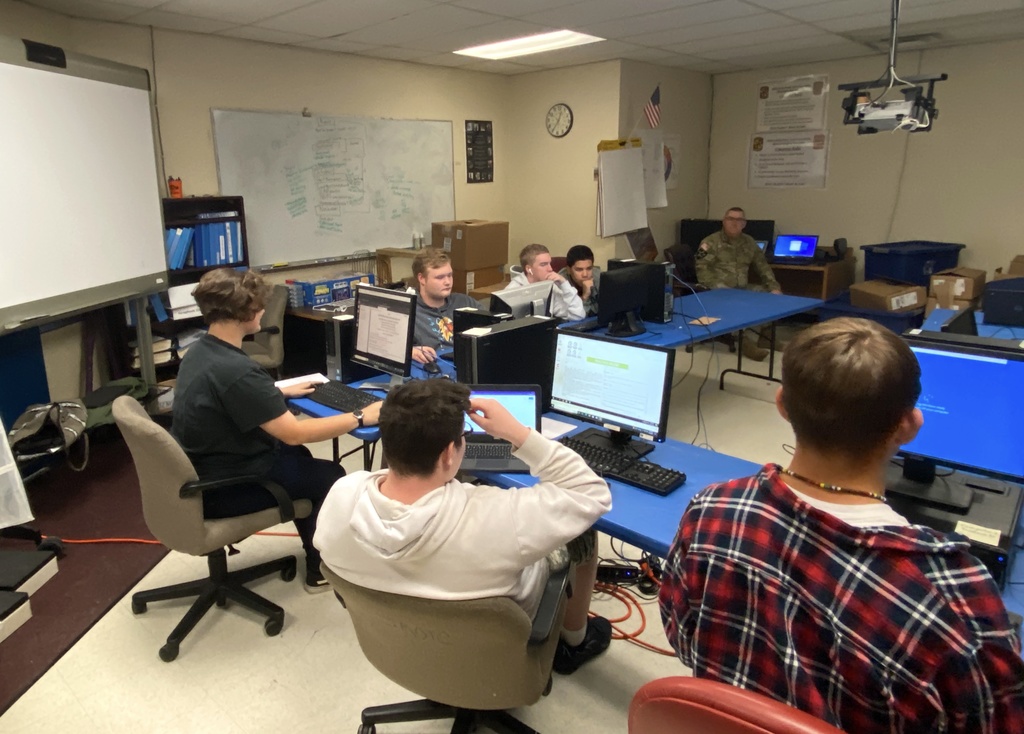 AHS Beta Club is hosting a Blood Drive on Wednesday, January 11th, from 9:00am until 2:00pm in the AHS parking lot. Look for the Arkansas Bloodmobile. Walk-ins from the community are welcome!