on October 29 The AHS & Goza FBLA Chapters will once again host the UAMS MammoVan at AHS on Tuesday, October 25th during Breast Cancer Awareness Month! Ladies, we encourage you to call today to setup your appointment through UAMS. #breastcancerawareness #BadgerPride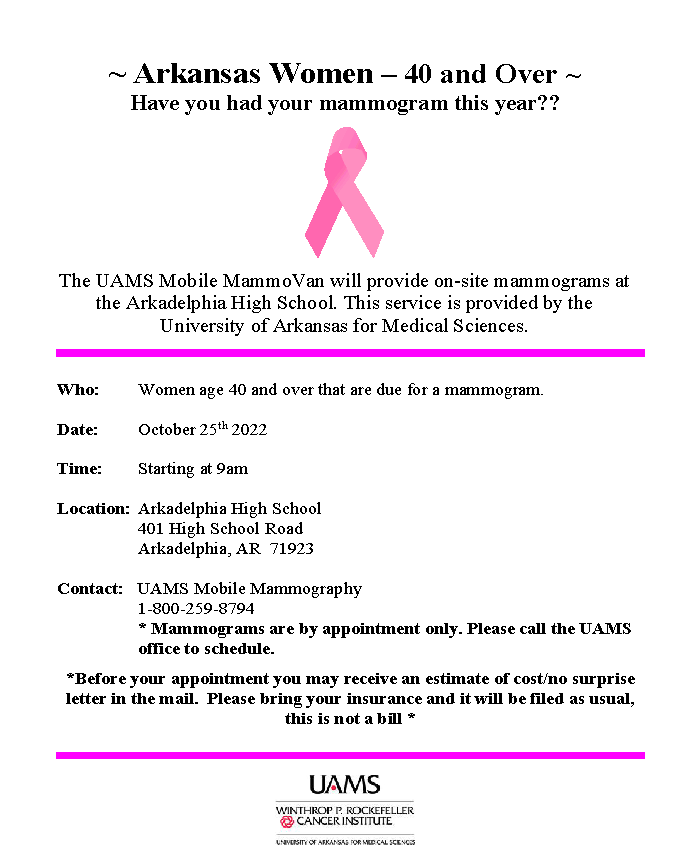 AHS and Goza Middle School will host a flu shot clinic for the health department on Oct 11th in the morning. Flu shot forms will be in the AHS and Goza offices. Any student receiving a flu shot needs to have both the ADH flu form completed as well as the FERPA release form.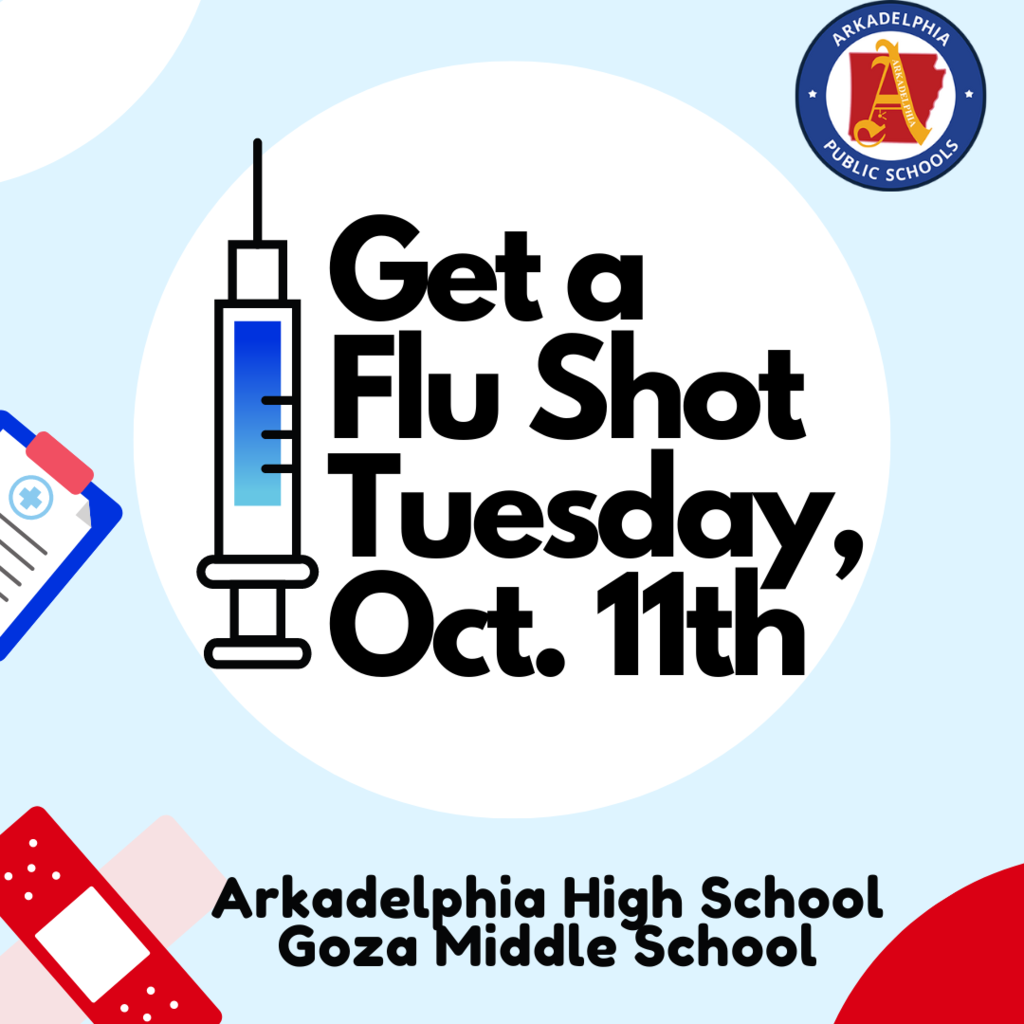 Help us welcome our new Band Directors!!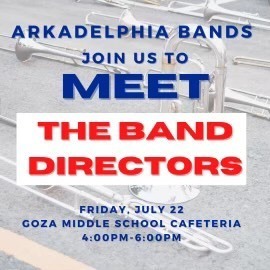 Goza Art Students Alice Kneebone and Paris Quarles participated in the Annual Primrose Garden Club Bird Poster Contest. Alice won first place at the local and the state level for Seventh Grade. Paris won first place at the local and the state level for Sixth Grade. They both advance to the South Central Region Competition (Arkansas, Oklahoma, New Mexico, and Texas). Regan Morehead is the Goza Art Teacher. Congratulations Alice and Paris!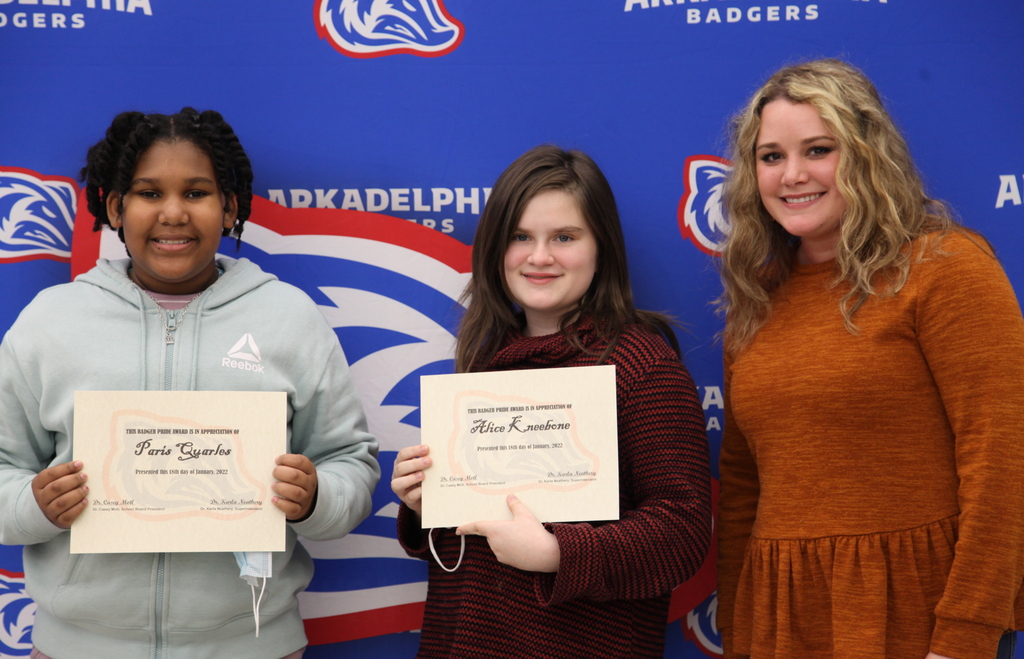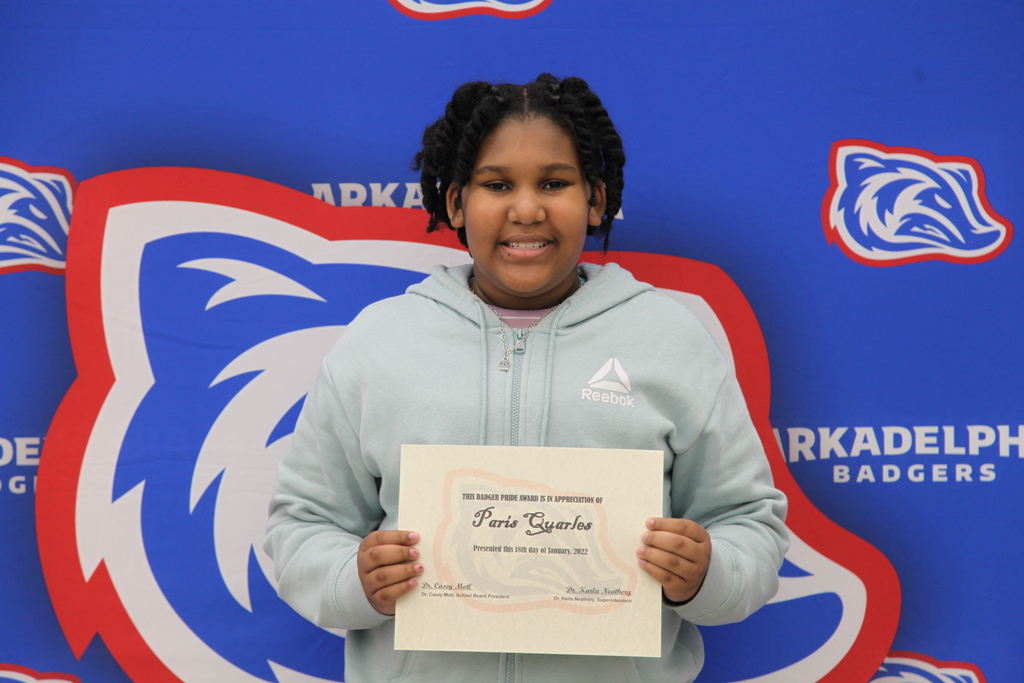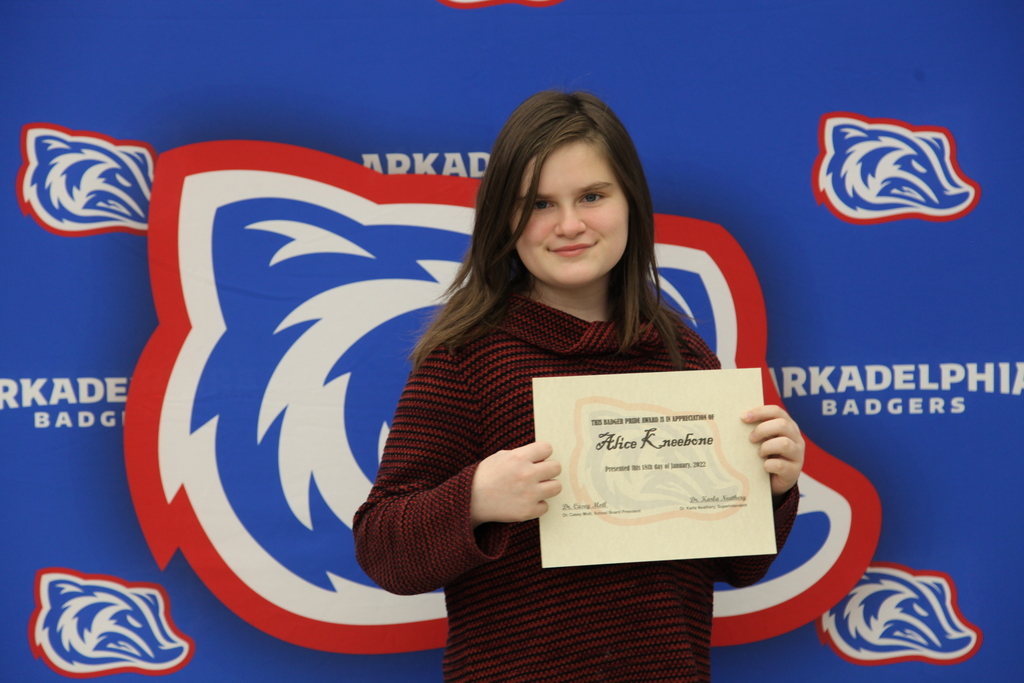 Due to the elevation of the current APSD COVID positive cases according to ACHI COVID-19 Dashboard, masks will be REQUIRED for all students and staff on buses and at school beginning tomorrow, January 6. Please wear a mask to school. We will continue to be diligent in our cleaning and distancing efforts in order to keep our students and staff healthy and safe. Thank you for your help in mitigating the spread of virus. For APSD COVID-19 Updates, visit
www.arkadelphiaschools.org/page/2021-22-covid-19-updates

PARENTS: SMACtalk (Social Media Awareness Campaign) from Arkansas Department of Education provides resources for talking SMAC with our kids. The focus for November is "Vetting Information." Check out the articles & videos at smactalk.info/parents #smactalkar

Students at Goza competed in a Chess Tournament held by Dawson Education Cooperative. Results included: 8th Grade: 1st-Hunter Mason, 2nd-Timothy LeVar 7th Grade: 2nd-Kylar Willett, 4th(tie)-Ezra Campbell & JJ Powell 6th Grade: 3rd-Annabelle Klein, 4th-Anthony Bell Great job!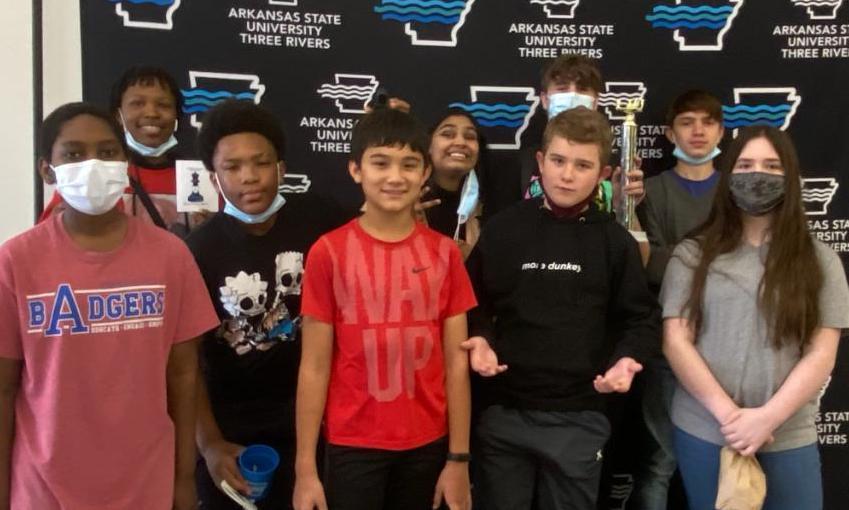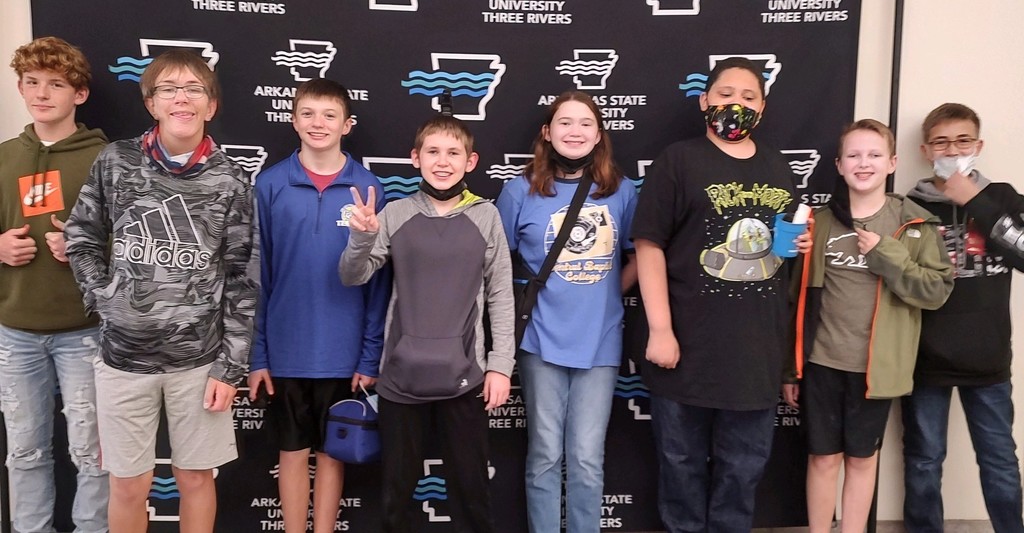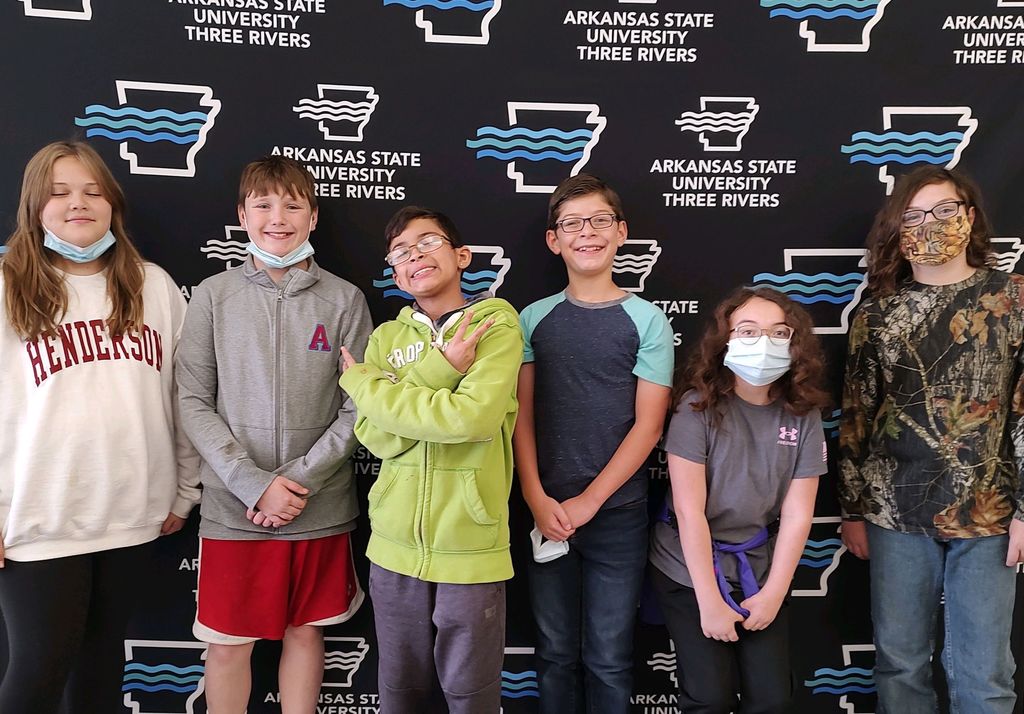 It's another great week to be an Arkadelphia Badger! There is a lot happening in the Arkadelphia Public School District September 20-25.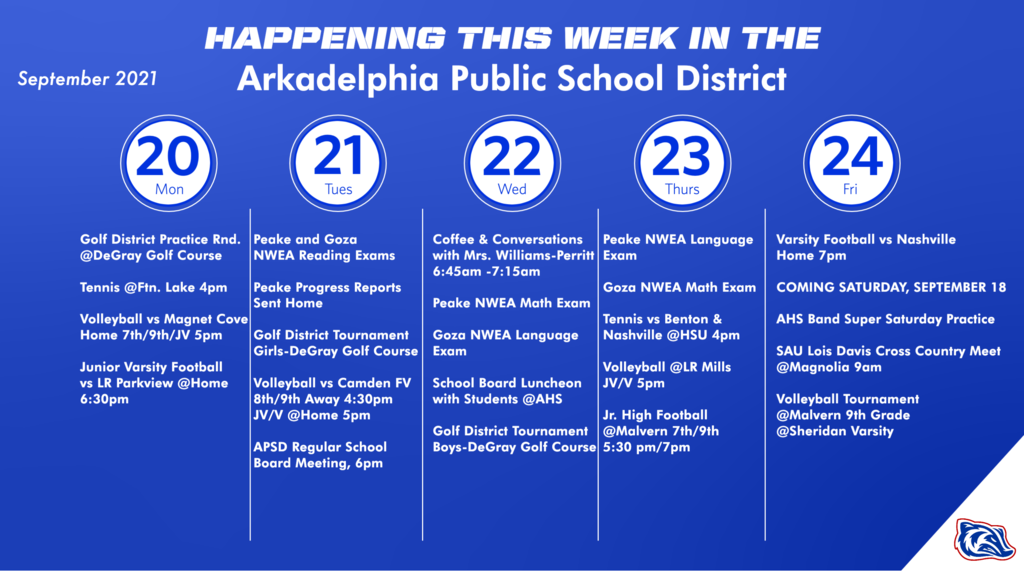 Baptist Health will host a Walk-in COVID Vaccination Clinic in the Goza Middle School Cafeteria on Thursday, September 2 from 5:00 p.m. - 7:00 p.m. The clinic is available for those who received the first dose at August 12 Clinic. Anyone needing their first dose is also welcome.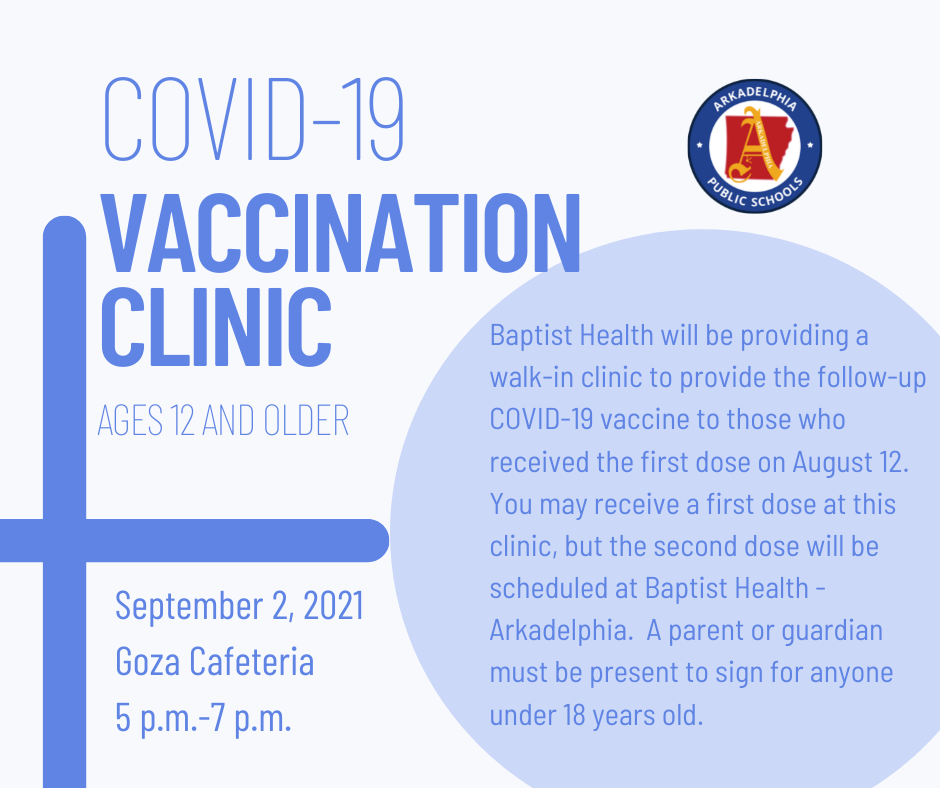 Arkadelphia Badgers in action this week! Support your teams. Go Badgers!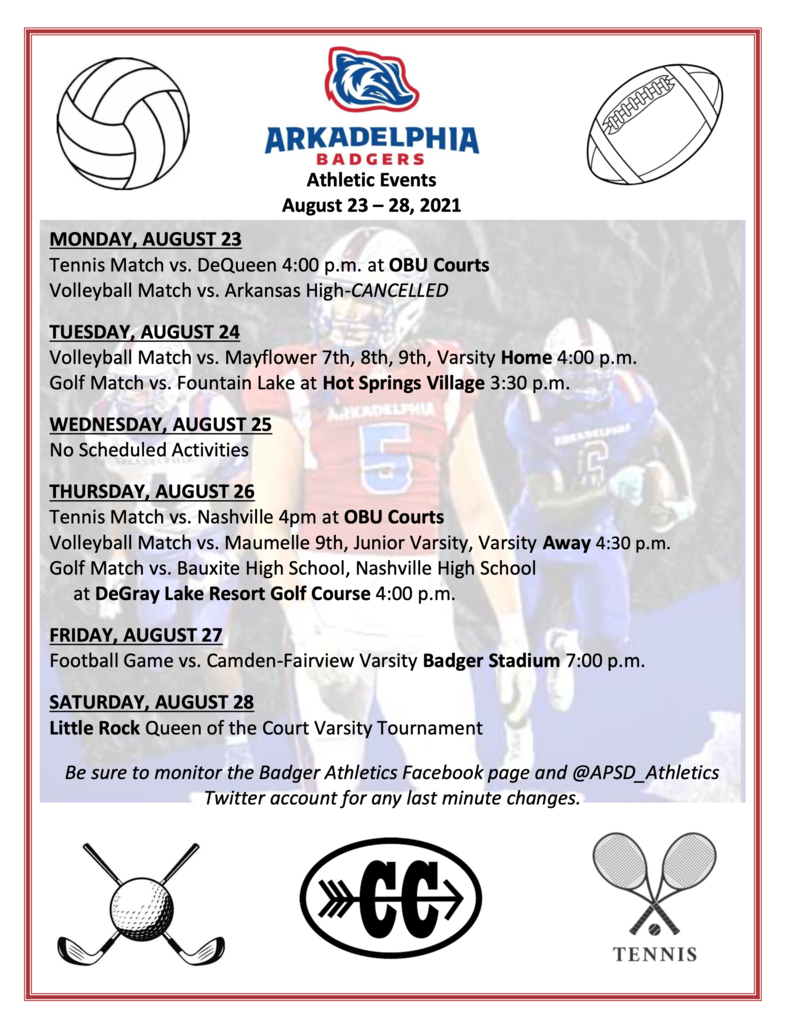 Important information for the end of year!!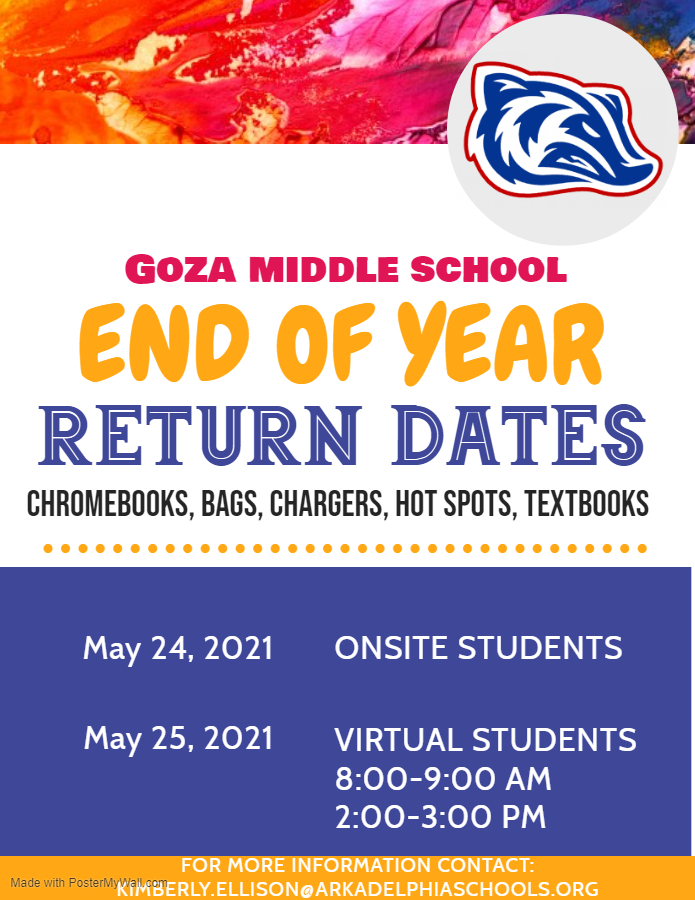 Goza students will be taking their Interim Spring Assessments this week. The schedule is as follows: Onsite Students Tuesday, March 30, 2021 8:15-10:30 AM Reading and Language Wednesday, March 31, 2021 8:15-9:30 AM Math Virtual Students Tuesday, March 30, 2021 12:30-2:45 PM Reading and Language Wednesday, March 31, 2021 12:30-1:45 PM Math Thursday, April 1, 2021 12:30-1:30 PM Science An email was sent to virtual parents and students concerning testing, drop off, and pick up times/locations. ALL STUDENTS SHOULD BRING THEIR CHROMEBOOK CHARGED EVERYDAY FOR TESTING. We look forward to seeing you tomorrow!

Our spring semester starts for students TUESDAY, January 5, and we look forward to seeing our students, whether they're in person or virtual!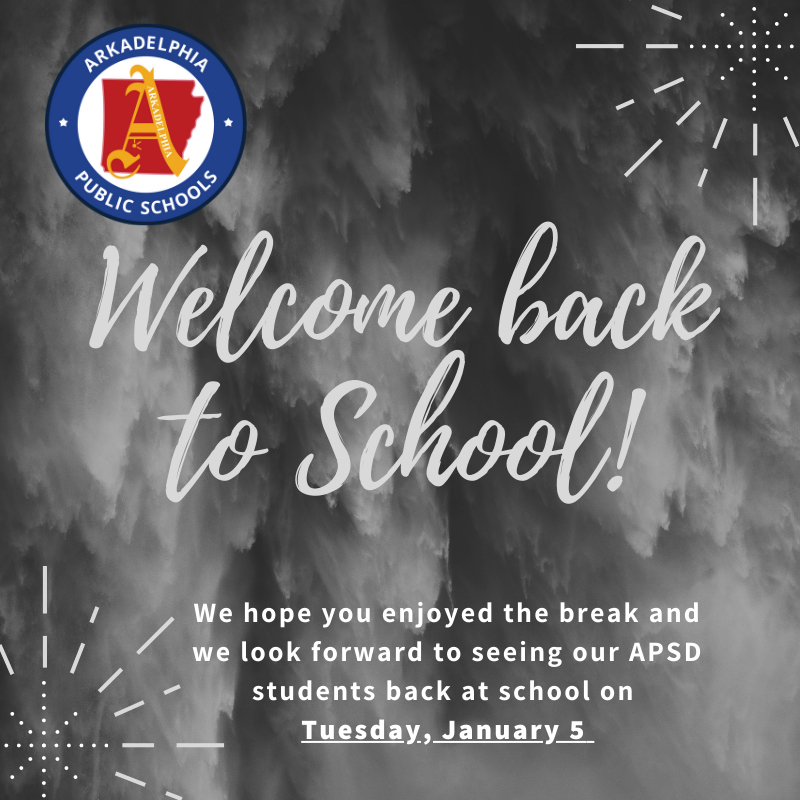 This is the last week for AMI instruction. There will be no more AMI packets to pick. Students need to complete and turn in all remaining AMI assignments as soon as possible. We will leave the drop boxes in the Goza foyer until the end of next week.
AMI Packets for May 18th-22nd are now available for pick up in the foyer of Goza's main entrance.
AMI packets for the week of May 11th-15th are now available for pick up in the foyer of Goza's main entrance.
AMI Packets for May 4th-8th are avaiable for pick up in the foyer of Goza's main entrance. A copy has also been emailed to every students school email address.
AMI Packets for April 27th-May 1st are now available to be picked up in the foyer at Goza's main entrance.
AMI Packets for April 20th-24th
AMI Packets for April 13th-17th