Look at our PreK and Kindergarten students who have earned the honor of being called "Top Bucket Filler" for their class during the 2nd Nine Weeks! Congratulations to these students!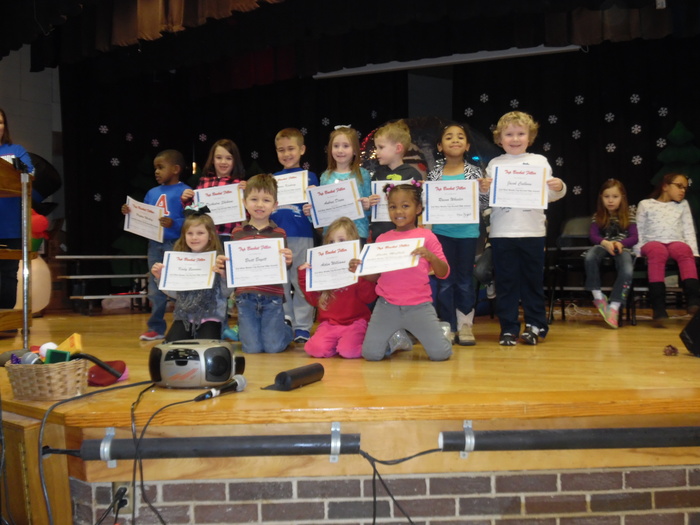 Congratulations to our top "Bucket Fillers" in PreK, Kindergarten and First Grade! Keep up the good work!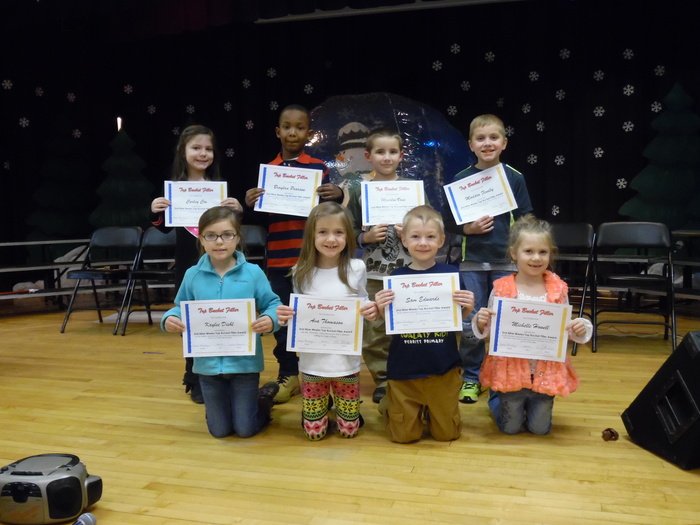 A big "thank you!" to all of the moms who braved the cold this morning and started their day a little earlier than usual so that they could join us at Muffins for Moms!
Remember to join us at Muffins for Moms Friday morning at 7! That's right, it's almost Friday!
We have a very special guest stopping by Perritt tonight from 6-7... Here's a hint, bring your letter to Santa, and deliver it to him in person! That's right, Santa Claus is coming to town! HO!HO!HO!

Tomorrow is the last day to send cans for our Holiday Food Drive. Keep those cans coming!

The Bus Drivers' luncheon will be Wednesday, December 17. Be sure to submit your vote for "Bus Driver of the Year!"

The Nickelodeon Choir will be singing at the Capitol tomorrow at 11:00 a.m. You can see the livestream on the "Arkansas Secretary of State Mark Martin" Facebook page.
Foggy nights and asteroids are no match for... THE INCREDIBLE REINDEER! Photos from Friday's musical here:
http://goo.gl/M7jAg4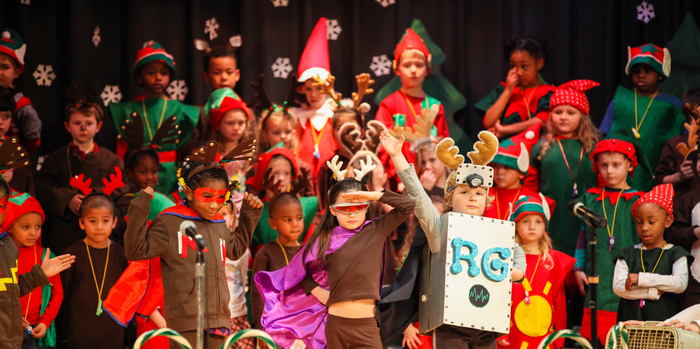 Please join us for "The Incredible Reindeer" presented by the kindergarten classes of Bright, Carter, Francis and Rodgers tonight at 6.p.m.

Tomorrow is Banking Day! Don't forget to bring your savings!

The School Store will be open tomorrow!

Please join us tonight for FAMILY NIGHT! The fun begins at 5:30 in the Perritt cafeteria. We have a special guest reader to dismiss us at 6:30. See you at school!

Please join us for our 1st 9 weeks Awards Assembly at 2:00 PM today.

Tomorrow is PICTURE DAY!

The bookstore will be open tomorrow! We have new pencils and erasers for the store arriving any day!

Don't forget--PICTURE DAY is quickly approaching! The photographers will begin at 8:00 AM on Thursday. SMILE!!!

We enjoyed seeing everyone last night! Thank you to all of our families and teachers for making our Parent-Teacher conferences so successful!

Parent/Teacher Conferences, will be held from 2-7 p.m. on Thursday, October 23rd. Please help us achieve our goal of 100% attendance. We look forward to seeing you!

The Red Ribbon Week theme for Wednesday is "Our Class Is Proud to be Drug Free!" Each class will decide on a theme and present it prior to the Tobacco Prevention program.