Louisa E. Perritt Primary School is closed for on site instruction. On site instruction will resume January 5 2021. 12/14/2020

It's another great week to be an Arkadelphia Badger! There is a lot happening in the Arkadelphia Public School District September 20-25.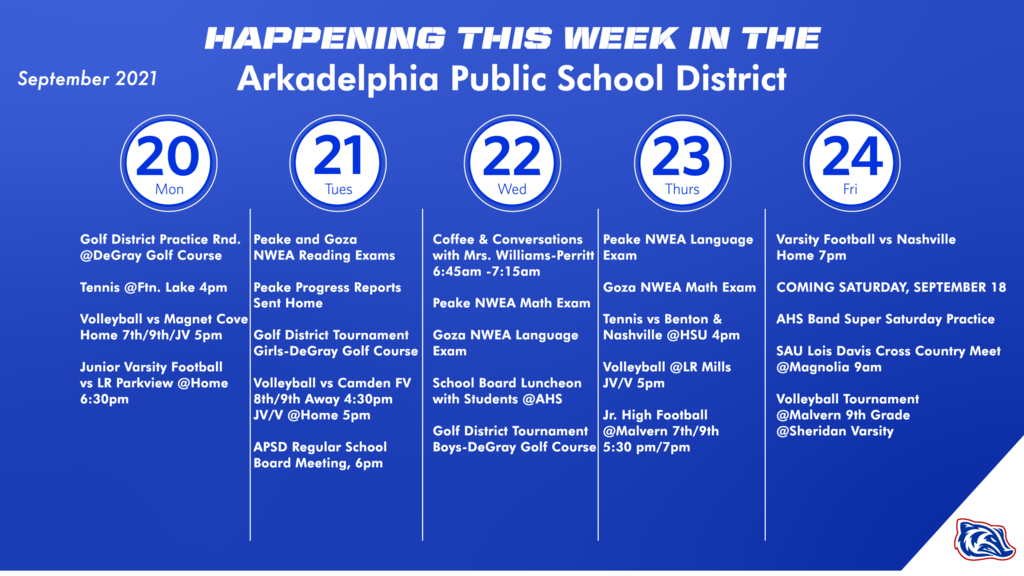 Our spring semester starts for students TUESDAY, January 5, and we look forward to seeing our students, whether they're in person or virtual!
Our MegaDough Fundraiser has begun! You are now able to order online and even have your items shipped to you! Ask a student or faculty member for more information! Deadline to order is Friday, October 23rd.
Kindergarten Round-up, originally scheduled for March 18, has been rescheduled for Wednesday, April 22. If you have an appointment scheduled for March 18, if has been rescheduled for April 22. Please contact Nurse Jones at
macy.jones@arkakelphiaschools.org
if you have questions.

APSD Parents and other stakeholders, please read the attached statement from APSD Superintendent Karla Neathery.

School Savings enroll your child and let them save for their future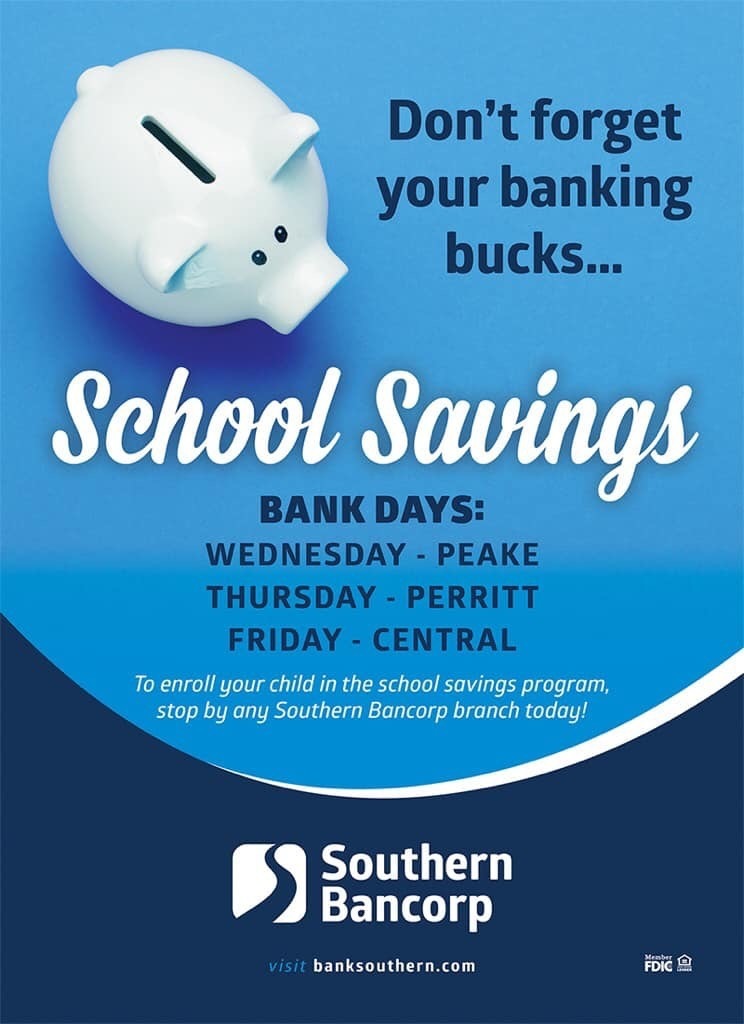 It's the final Badger Blast of the year! Thanks for keeping up with us during the 2018-19 school year. This week features the schedule for end of the year assemblies, our APSD Teachers of the Year, links to videos on our YouTube channel and more!
https://www.smore.com/e3y70

The APSD Board of Education invites the public to this evening's event with a prospective candidate for APSD Superintendent.

It will be a busy two weeks for APSD with several events and we hope to be able to bring those to you live and then post on our YouTube Channel. Check below for our live streaming schedule. Should technology not cooperate, we'll do our best to monitor and adjust to make it work.

Badger Blast: May 13-18 - We only have two more editions of the Badger Blast before the summer break...where does the time go?!?! - Click the link below to see what's going on across the district in one of the busiest times of the year!
https://www.smore.com/2pb40

Due to a wreck on I-30 near Arkadelphia, traffic is being diverted into town from the interstate from both ways. This very likely will cause delays in after-school pick-up and bus routes. Please use caution and exercise patience this afternoon. Thanks for understanding.

PARENTS: Clark Co. Sheriff's Office has advised that students who ride buses that go across the river (13, 14 & 28) need to be dismissed right now due to potential flooding. Admin. is preparing those students to catch their respective buses.

THURSDAY AFTERNOON BUS ROUTE INFORMATION: Students that ride buses 13 and 28 will ALL ride bus 28 this afternoon ONLY to get home.

REMINDER: We hope to see APSD parents Tuesday night at our Standard Response Protocol Parent Informational Meeting at 6:00 pm in the Central Primary Auditorium...HELP SPREAD THE WORD WITH A SHARE & click link to learn more:
http://www.arkadelphiaschools.org/article/99505

Check out this week's edition of the Badger Blast to see what's going on across your district this week. Share with your friends and have them subscribe to receive it each week!
https://www.smore.com/j1e8a

SCHOOL LUNCH MENU INFO: If you're trying to access school lunch menus on the APSD app, select the "All" option instead of "This Week" or "Next Week" in drop-down menu. Checking to see why it's not displaying like normal.

Badger Blast: April 1-6 If you haven't subscribed to the weekly Badger Blast e-mail newsletter, click this link and look for the orange "FOLLOW" button and we'll get you added to the distribution list!
https://www.smore.com/bzghp