Due to the conditions of rural bus routes and freezing temperature, Arkadelphia Schools will be closed on Wednesday, January 17, 2018. This will be counted as Alternative Method Instructions Day 2.

Reminder: Due to inclement weather, Arkadelphia Public Schools will not be in session on Tuesday, January 16, 2018. Students, please refer to your Alternative Method Instructions from your teacher.

DATE CHANGE: Perritt Primary's Chili Supper is coming up on February 5!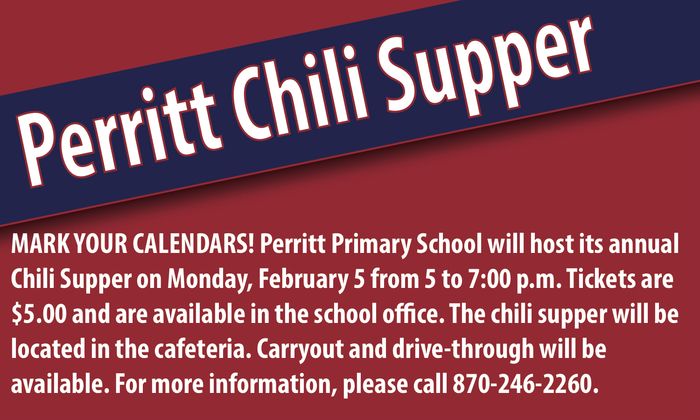 The kindergarten classes of Ms. Bright, Ms. Garner, Ms. Gierth, and Ms. Tuttle performed "The Littlest Christmas Tree" on Thursday under the direction of Mrs. Misha Parker and Ms. Courtney Collins.

The classes of Ms. Bright, Ms. Tuttle, Ms. Gierth and Ms. Garner will be performing "The Littlest Christmas Tree" at Perritt Primary School today! Shows will be at 2:00 p.m. and 6:30 p.m.

Mrs. Bright's class loved their Adopt a Cop Luncheon!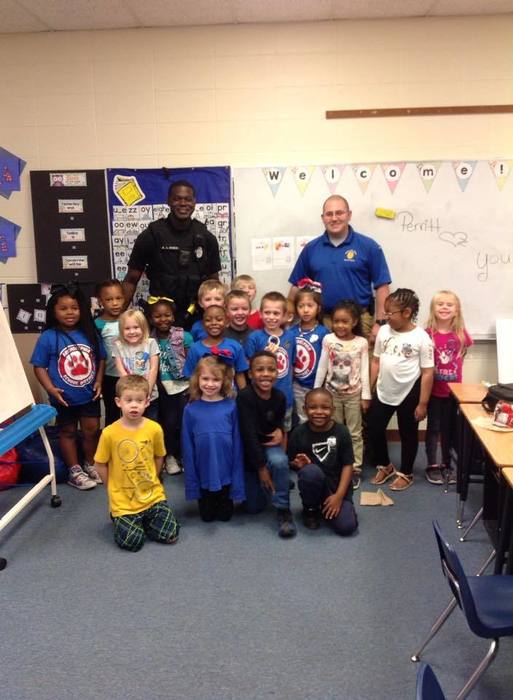 Congratulations to our November Book-It Readers!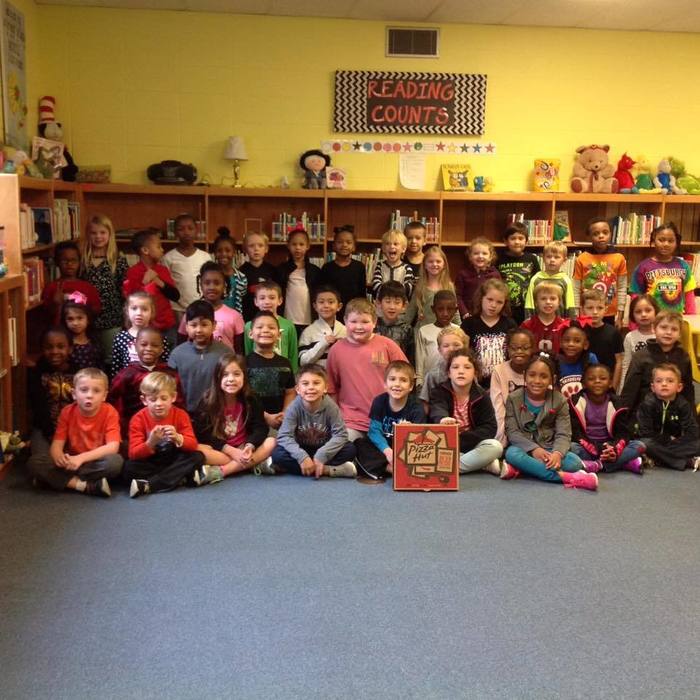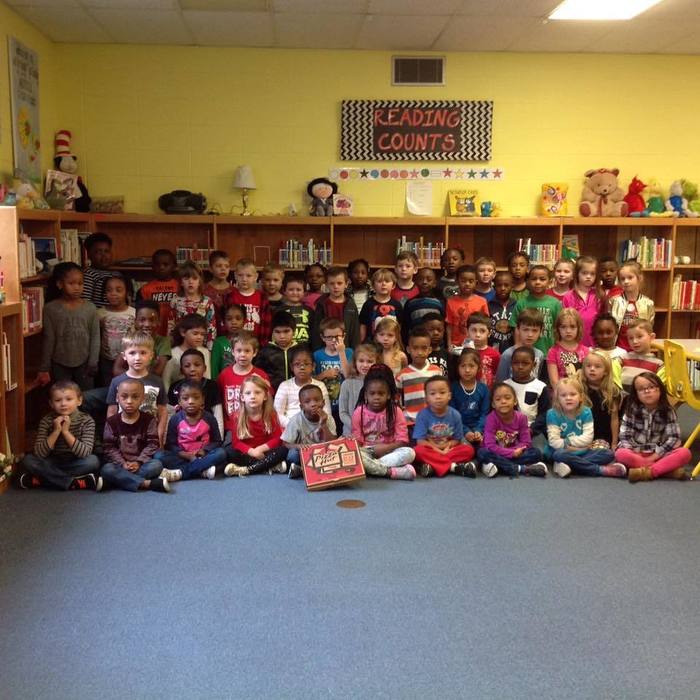 Thank you to all the families that joined us for Perritt's Family Night on Monday!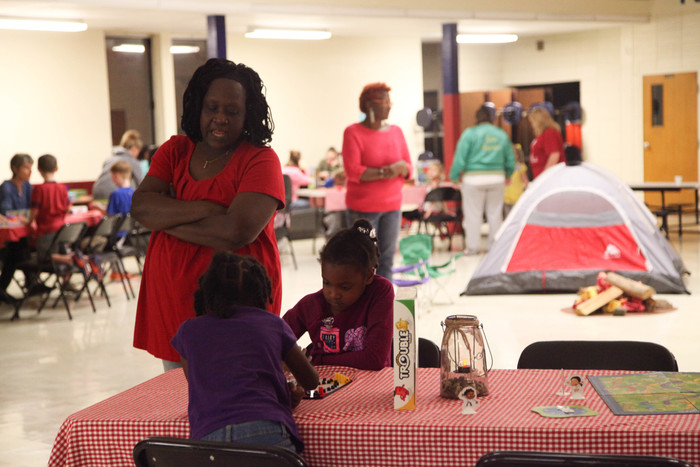 Ms. Childs' first grade students worked on animal research projects this past week. Each student was assigned an animal to read about, study, and draw.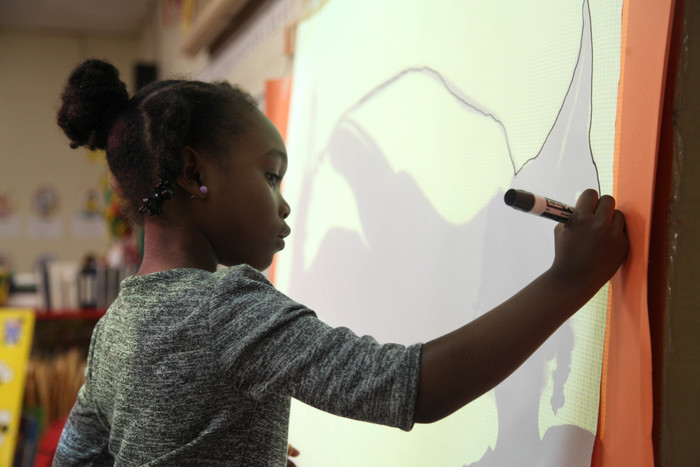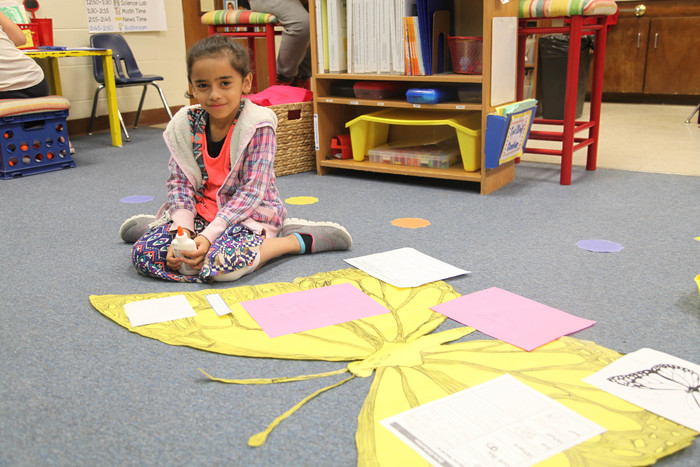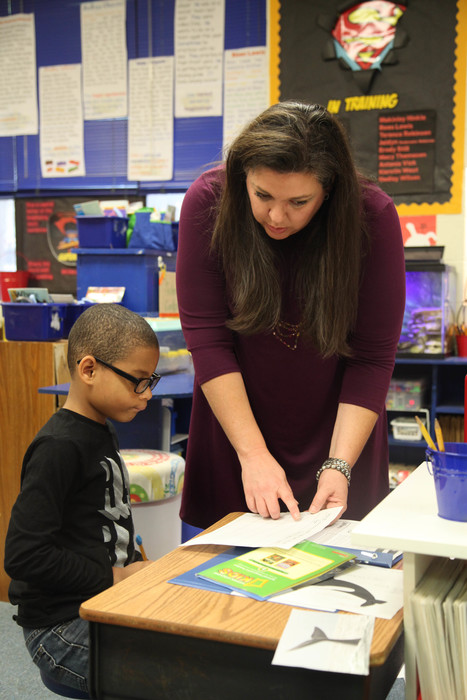 Have you bought your tickets for a chance to win the Badger Playhouse? Drawing is on Friday!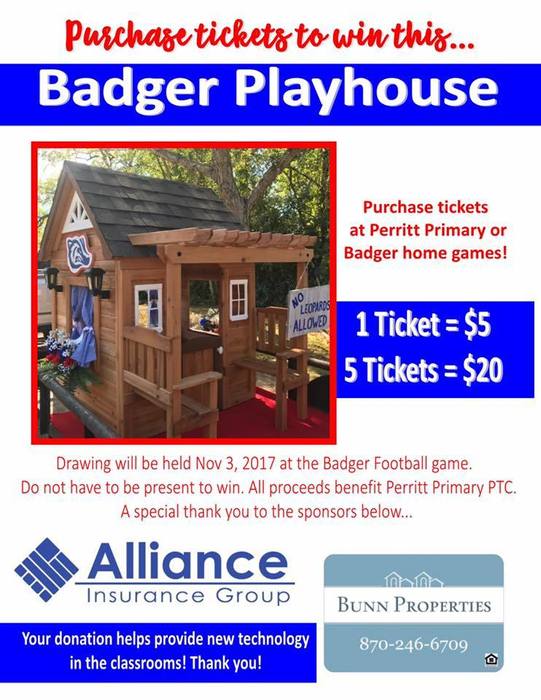 If you ordered COOKIE DOUGH or TUMBLERS, they may be picked up today in the cafeteria at 2:00 - 4:00 p.m.

Thank you to South Central Electric for putting our pumpkins on our totem pole! We look forward to this event each year. Congratulations to Mrs. Burroughs class for decorating the winning pumpkin!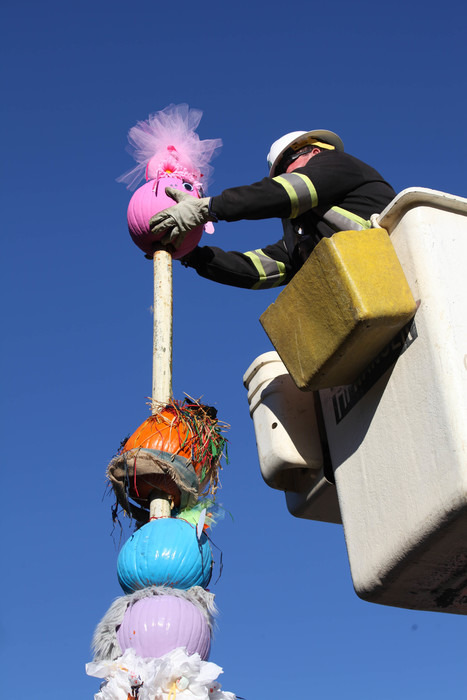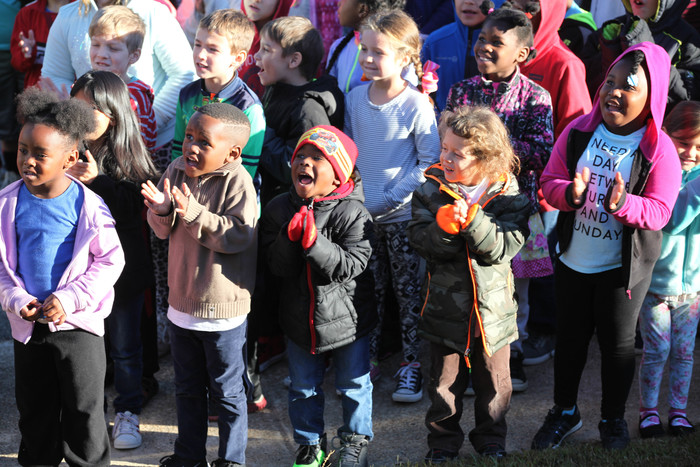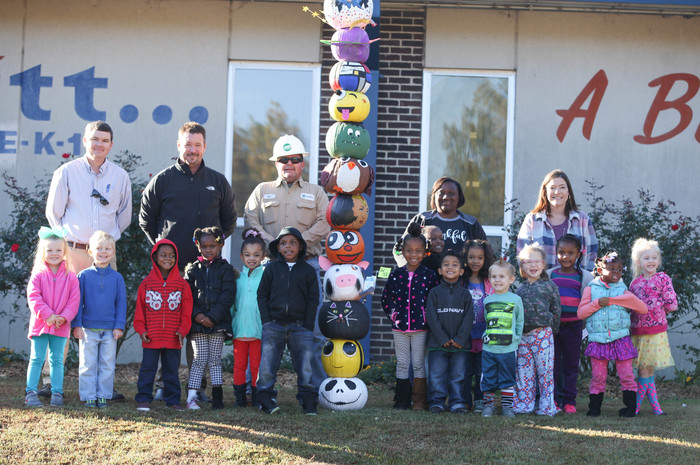 Take a look at some of Perritt Primary School's Red Ribbon Week door and bulletin decorations! They will be judged on Friday. Stay tuned to see who the lucky classroom winner is!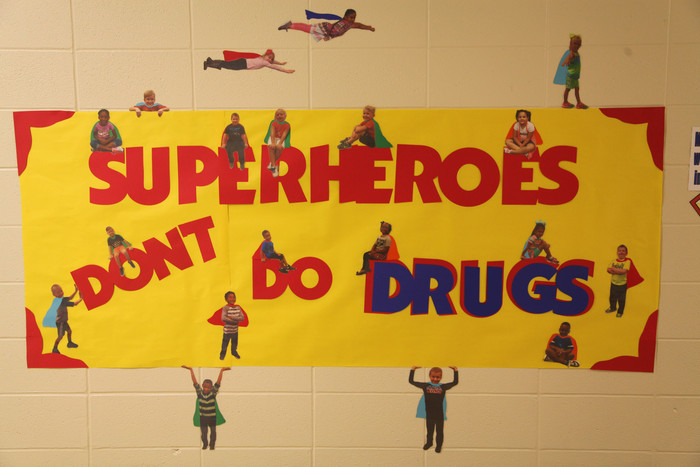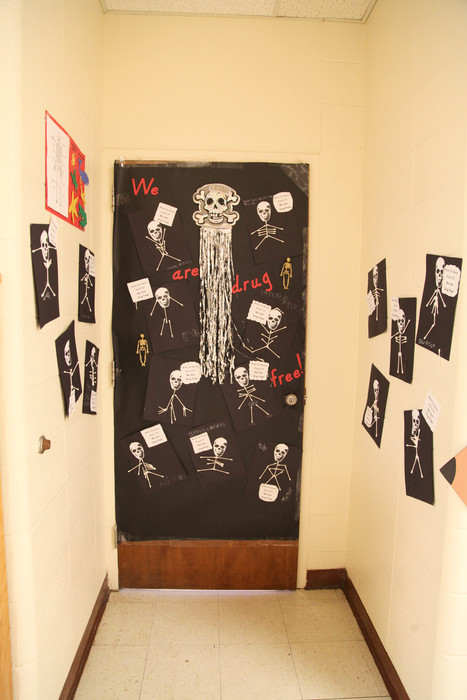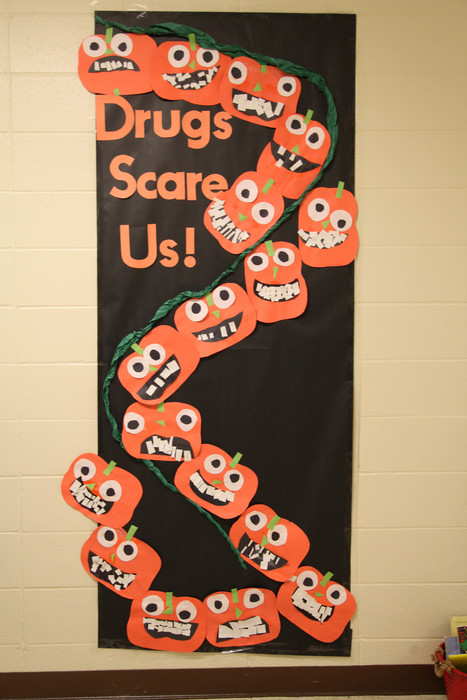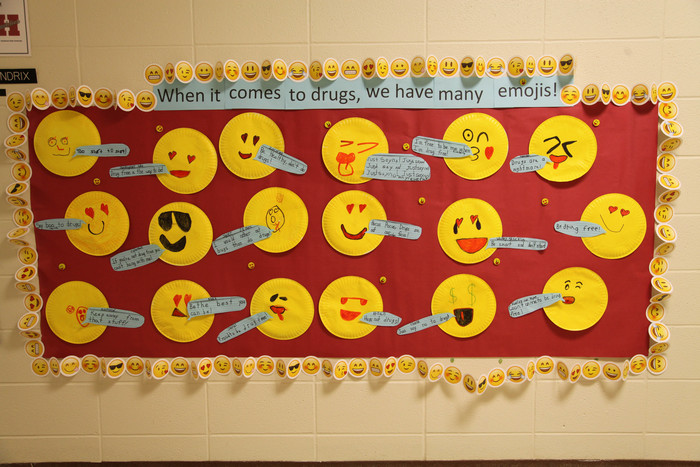 Perritt Primary School teachers read and acted out the book, Quackers, by Liz Wong in celebration of Read for the Record today.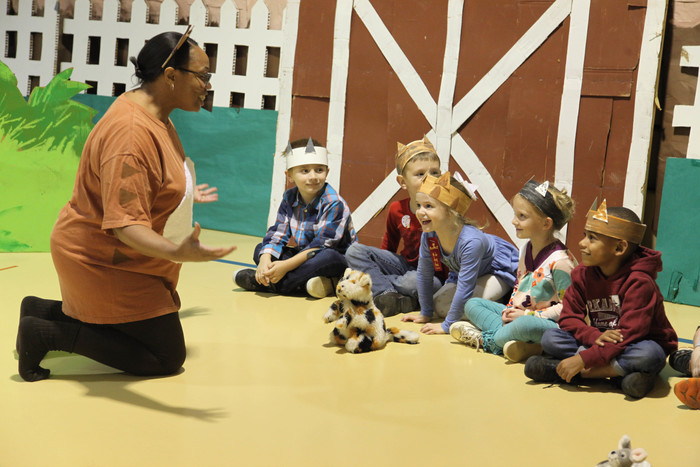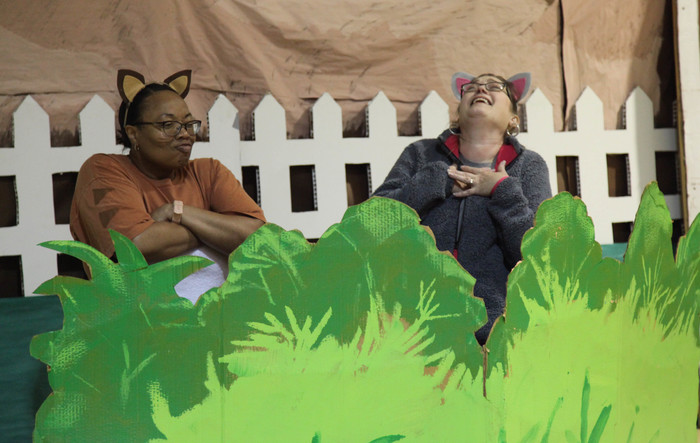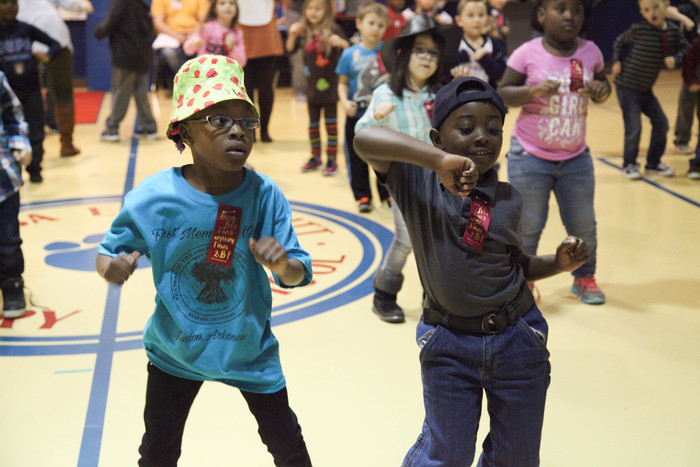 The 1st grade classes of Ms. Adkins, Ms. French, Ms. McMillion, and Ms. Thomas performed "Go Fish" yesterday at Perritt Primary School, under the direction of Mrs. Misha Parker.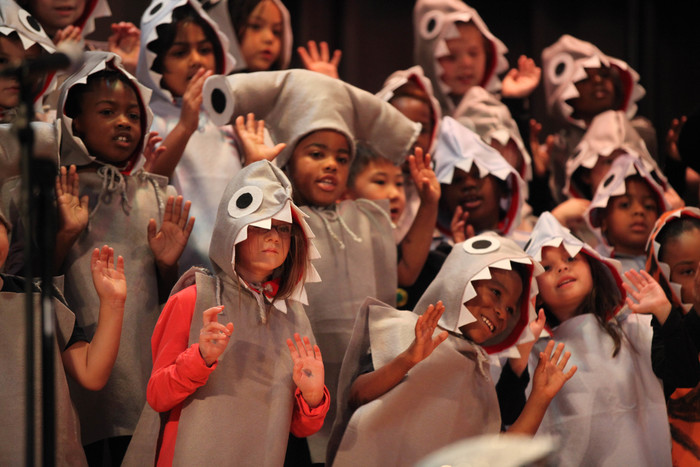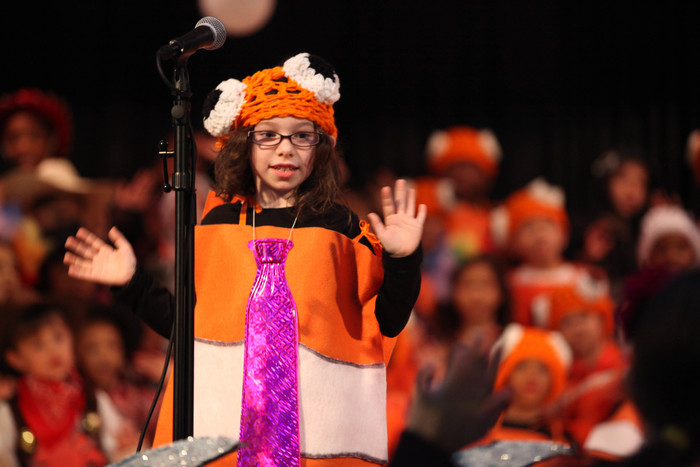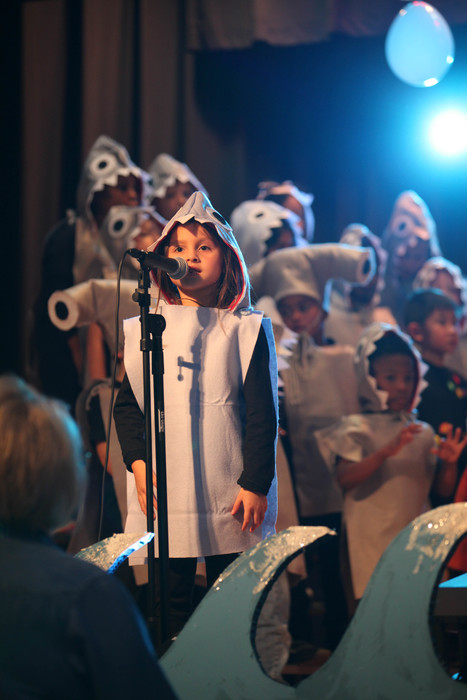 Perritt Primary School's first grade musical, "Go Fish", is today at 2:00 p.m. and 6:00 p.m. Bring your friends and family and join us. You don't want to miss it!

Mrs. Erin Ander's kindergarten students did so great in their learning centers today! They really enjoyed painting apples and using their handprints as the apple's leaf.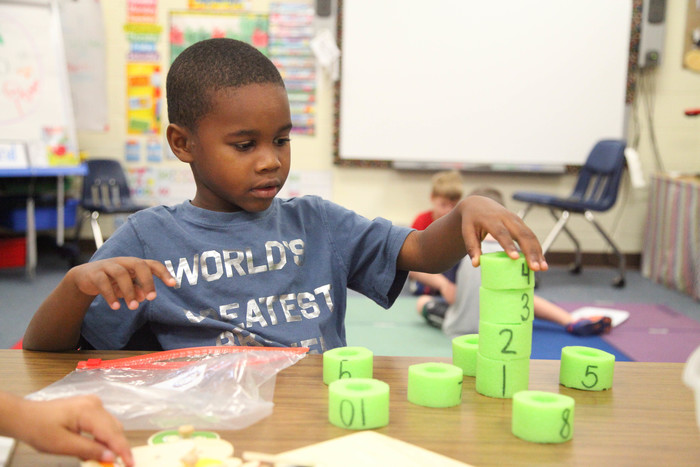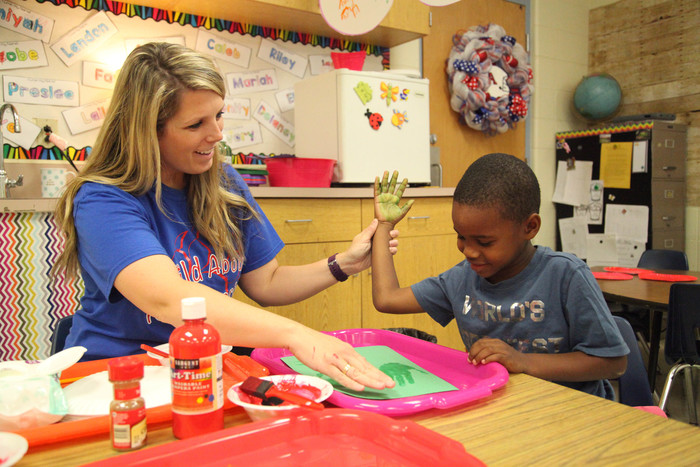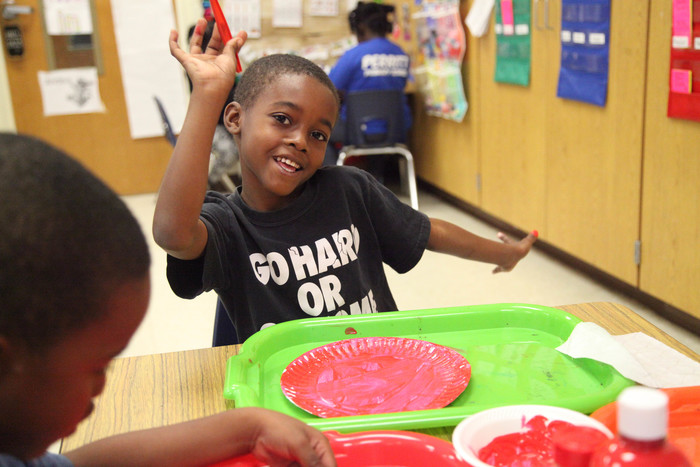 Gildner Dodge Chrysler Jeep Inc. will be hosting a test drive on Sept. 23. For every test drive, Gildner will donate $10 to providing coats for kids! Come out and take a free test drive!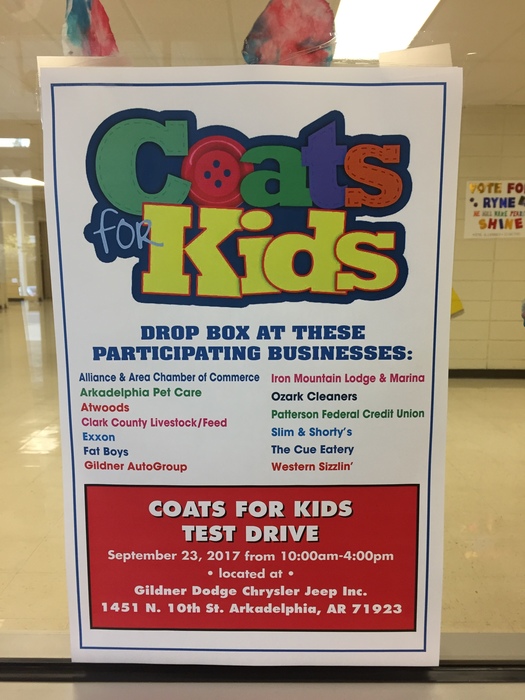 Fun Friday! Mrs. Forthman's class worked on a culminating activity to their lesson on the daytime sky and the nighttime sky this afternoon.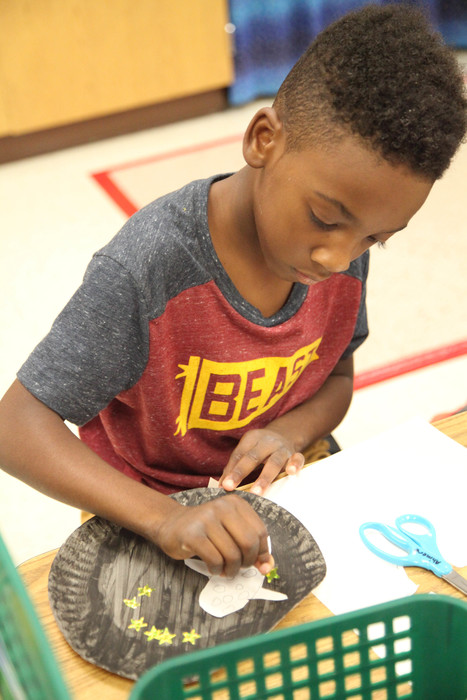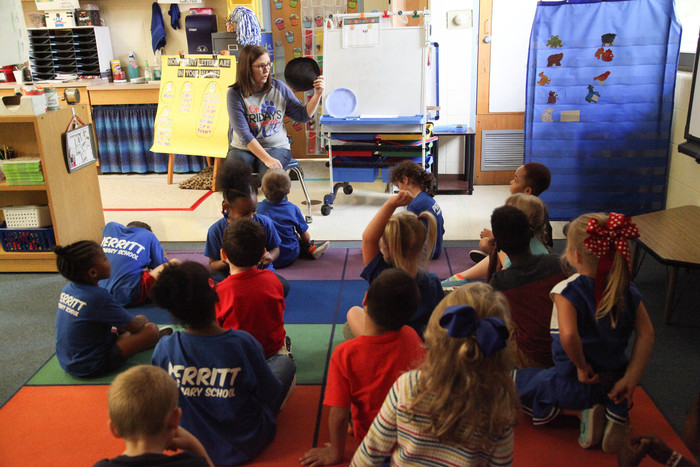 We loved getting to celebrate Grandparents Day with all of our students' grandparents. Photos from the event are posted on our Facebook. Thank you all for joining us!