AAEOP encourages donations to the Humane Society of Clark County
Arkadelphia Public Schools
Friday, February 12, 2016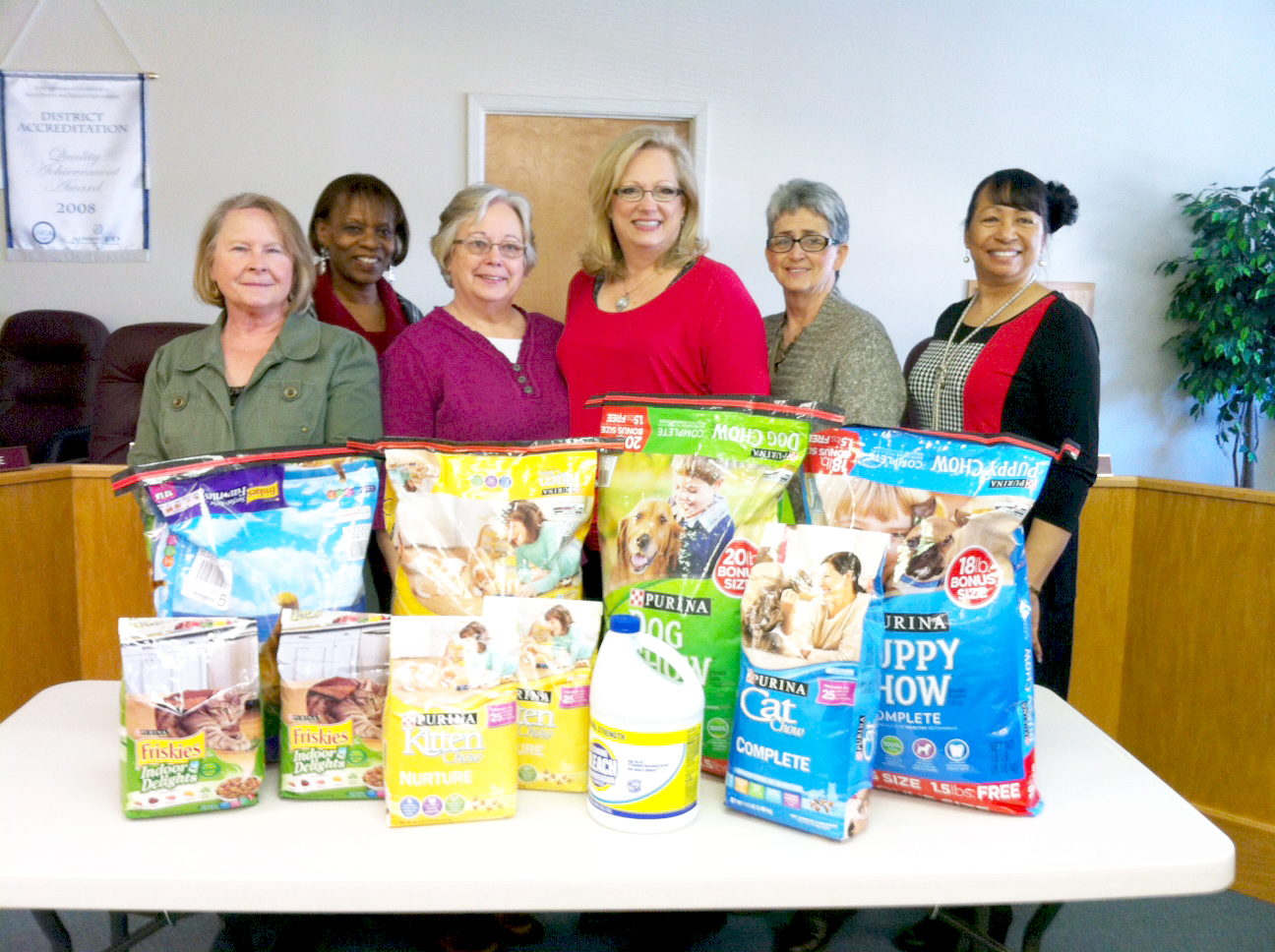 Arkadelphia Association of Educational Office Professionals (AAEOP) service project, Show Us Your Heart This February, contributed to the Humane Society of Clark County (HSCC).
Members collected donations of dog food, cat food and bleach, and also monetary gifts totaling
$111.00. Seen in the photograph left to right are: Karen Alexander, Angela Middleton, Lorrie
Adams, Billie Garlin, Marvetta Farnam, and Glenda Williams.
There is still to time to show your heart by making a donation. Items needed are: dog, puppy,
cat, and kitten food; cleaning supplies (bleach, trash bags, etc.); monetary donations for
veterinary costs. Volunteers are also needed for dog walking and general care. You may
donate directly to: Humane Society of Clark County, 627 Walnut St., Arkadelphia, AR 71923;
870-245-2579. Donations made to the HSCC are tax deductible.