Perritt Paraprofessionals Toma Anderson, LaSandra Beard, Karen Ford, Paula McNeal, and Davida Williams were presented with a Badger Pride Award at the recent school board meeting. They were recommended by their principal, Debbie Stephens, for their exemplary work as school support employees. Mrs. Stephens stated, "Each of these individuals takes the initiative to seek out what needs to be done, from providing intervention services to filling weekly food bags, and much, much more." They demonstrate a service mindset to ensure our students are provided with a safe, kind, and responsible environment to maximize learning for all students. We love them! #BadgerPride

Congrats to our 2023 golf team for finishing 4A-7 District Runner-up at the recent tourney held in Nashville. Senior Holtz Helms earned district champion runner-up. The boys travel to Jonesboro to compete at the 4A State Golf Tournament on Tuesday, Oct. 3. Good luck at State!

Another Louisa E. Perritt Day Celebration! This one will be so memorable. Thank you Perritt staff for sharing the Louisa E. Perritt story with our students. #BadgerPride

Maria Hoffman is teaching Special Education at Peake this year. Three years ago, Maria moved to Arkadelphia and began substituting. During this time she realized how much she liked being an educator and making a difference in the lives of students. We are so glad to have Ms. Hoffman in the Arkadelphia School District! #BadgerPride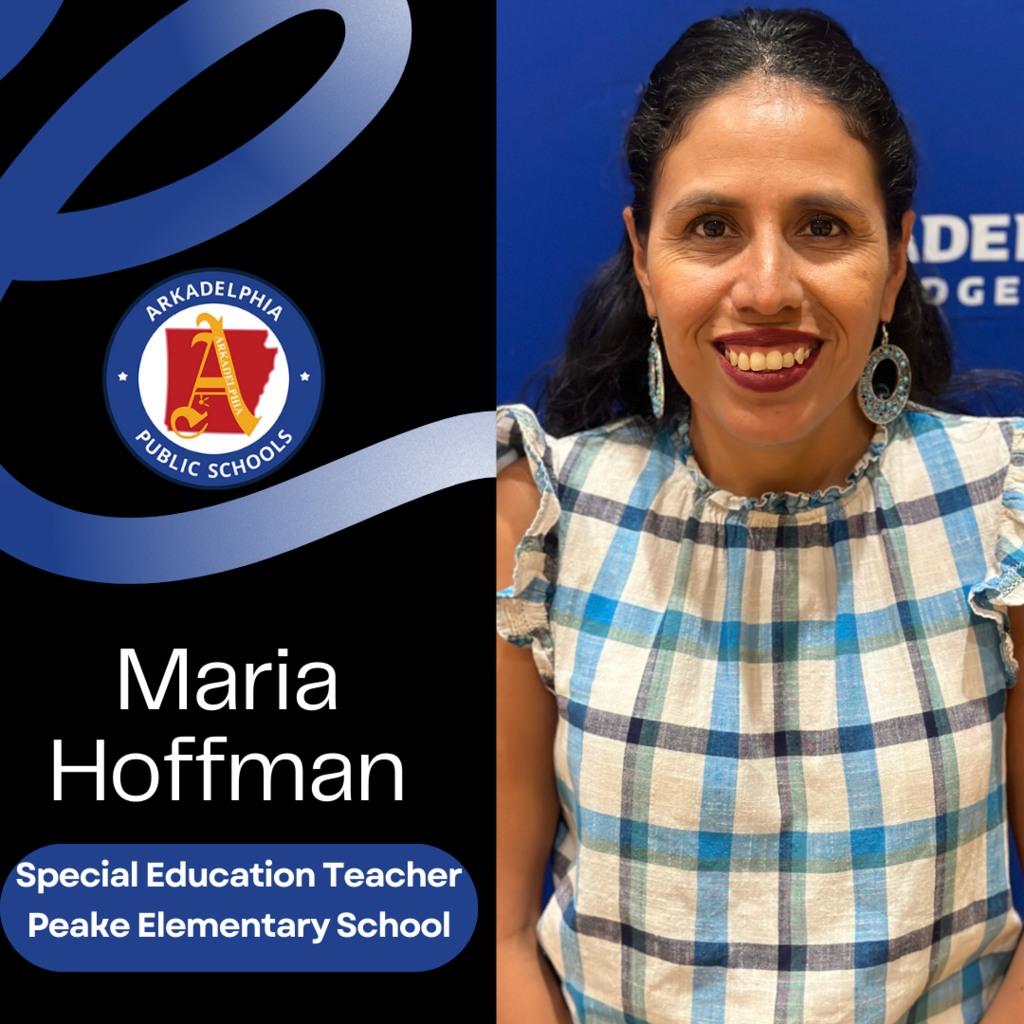 This morning, AHS JROTC members were loading up and delivering to our schools a new round of food supplies purchased by the Kiwanis of Clark County. We appreciate this donation for our school backpack program! #BadgerPride

Our students participating in See You At The Pole this morning.

We want to introduce you to Samantha McCarroll who is teaching 7th and 8th Grade English at Goza Middle School. Ms. McCarroll is a transplant from Texas. She is a Henderson State University graduate. Help us welcome Ms. McCarroll to Arkadelphia Public Schools! #BadgerPride

Our district is now using the Raptor Visitor Management System in all of our schools to strengthen our program of campus safety for students and faculty. We encourage anyone visiting our campus to read the graphic in preparation for coming through our school office to check-in.

Looking for work that matters? Consider substitute teaching at Arkadelphia Public Schools! Kelly Education—our partner for substitute talent—offers free training and steady work or flexible schedule options. This is an opportunity to do work you can feel good about within our own community. Learn more by going to shorturl.at/nFT15 or calling Kelly Education's Recruiting Team at 800.528.0049
Job openings now. Come join our team. It's Always a Great Day to be a Badger!

Coach Bobby Evins was recognized with a Badger Pride Award in the September school board meeting. He was nominated by Ms. Thomas who says that he "is a great example of an educator committed to Capturing Kids' Hearts." His principals commend him for his care for the students and for helping out when shorthanded. Thank you Coach Evins for your positive attitude and pouring into our students. #BadgerPride


Check out what is happening in the Arkadelphia Public School District during the last week of September. We hope you have a great one! #BadgerPride

This week, AHS Students in Jill Hardin's 9th Grade Physical Science class performed their first lab of the year. AHS welcomed Ms. Hardin to the faculty this year. She also teaches Biology. Well done! #BadgerPride

The Arkadelphia Class of 1961 was recognized at the September Board of Education meeting with a Badger Pride Award for their donation of over $1000 to Project Care which provides food pantry items to our school campuses. Nancy Freeman was present at the meeting to receive the award on behalf of the Class of 1961. We appreciate our alumni for this generous gift that will provide meals to our students and their families through the backpack program. #BadgerPride

Shelby Weems is a new 5th Grade Teacher at Peake Elementary School this year. She teaches the 4 core content areas. Shelby is an AHS and Henderson State University graduate. We are glad to have her back in the district as a teacher. Once A Badger, Always A Badger! #BadgerPride

The District Guiding Coalition held its monthly meeting today with an added celebration. Happy birthday to our superintendent, Nikki Thomas! We appreciate your dedication to our school district. Once A Badger, Always A Badger!

Superintendent Nikki Thomas, AHS teacher Sara Adams, and counselors De'Shae Craig (Perritt), Cheryl Hilser (Peake), and Dana Tuggle (Goza) had the privilege of attending the Kiwanis of Clark County's 10th Annual Feeding Kids Feeding Futures Fundraiser that raised over $13,000 for the backpack programs in the Arkadelphia, Gurdon, and Centerpoint School Districts. Shawn Cowart of Patterson Federal Credit Union purchased "Humanity and the Vulnerable" created by Perritt Primary art teacher, Amy Taylor. The dots on the art piece represent the approximately 250 students who receive meals sent home in a backpack each week. Thank you to the Kiwanis of Clark County for helping meet this need in the lives of our students and their families.

Goza Middle School welcomed Dr. Chris Jones today to speak to the 7th and 8th Grade Classes in celebration of Constitution Day and Freedom Week. Thank you Dr. Jones for meeting with our students and challenging them to engage in their civic duties!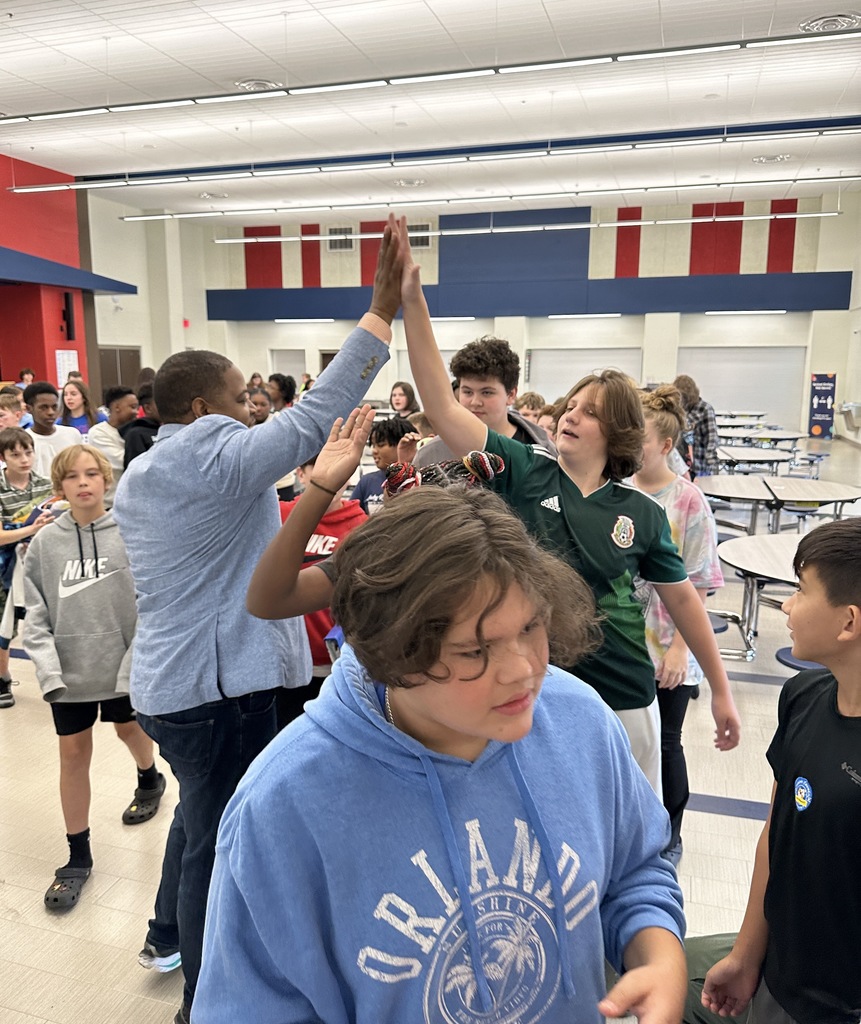 Today is National IT Professionals Day. We would like to recognize our Tech Department for ALL they do to keep our systems and technology continuously running! Thank you to James, Jim, Vince, and Joey! You're the best! #ITProDay #BadgerPride