In an effort to prevent the spread of COVID-19 within our schools and community, APSD is asking all staff and parents/guardians of students to notify our designated Point of Contact immediately if experiencing any circumstances listed on the APSD COVID-19 Reporting Guidelines.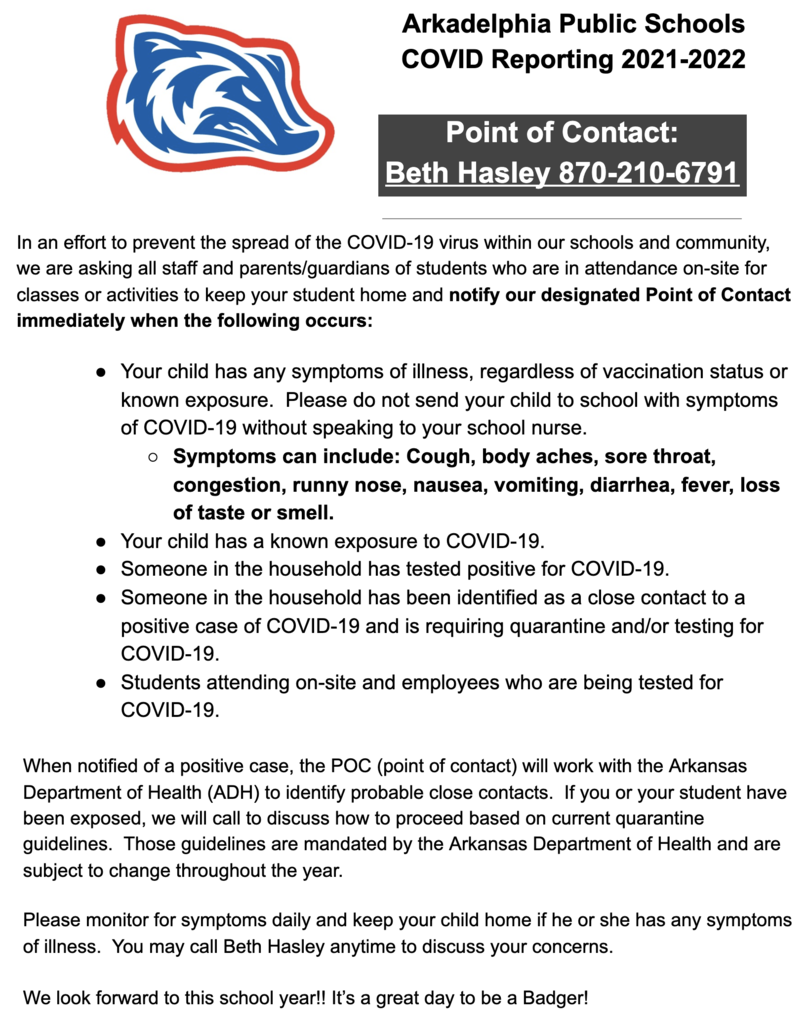 We hope everyone had a good break. Have a great week! It's a great day to be Badger!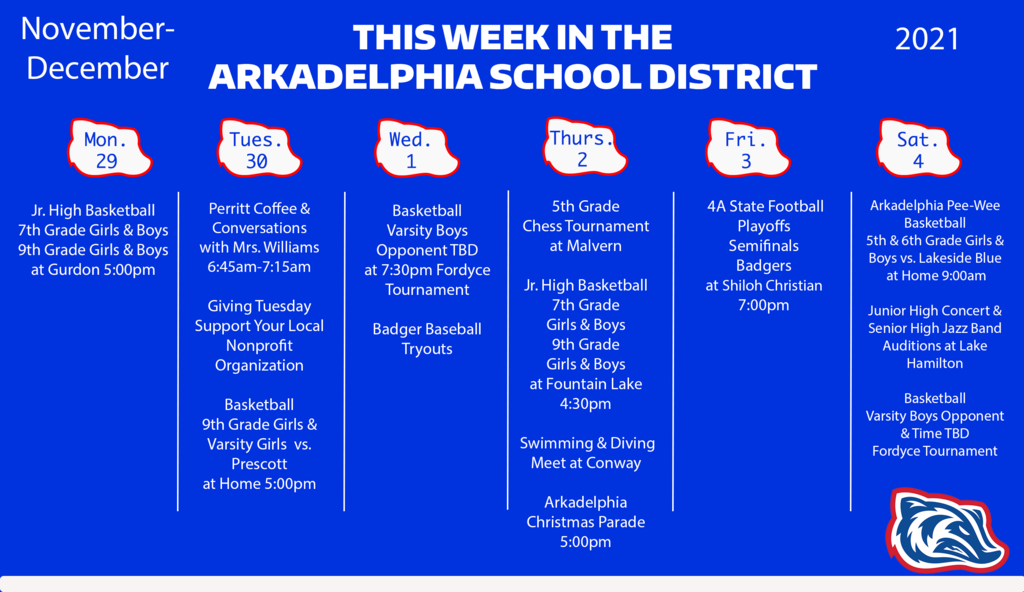 Arkadelphia High School Resource Office Dewayne Ward was presented a Badger Pride Award for the great job he does ensuring a safe environment for our students and staff. Officer Ward has an outstanding relationships with students and staff. We appreciate you Officer Ward!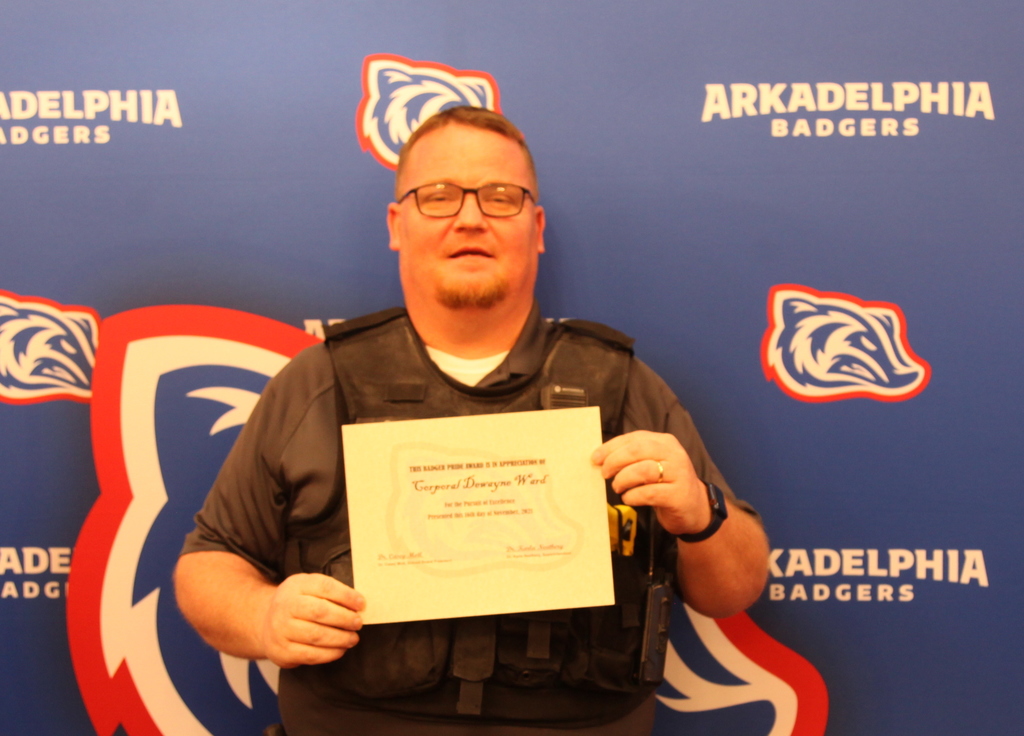 Happy Thanksgiving from the Arkadelphia Public School District. We hope that our students and staff are enjoying time with family and friends!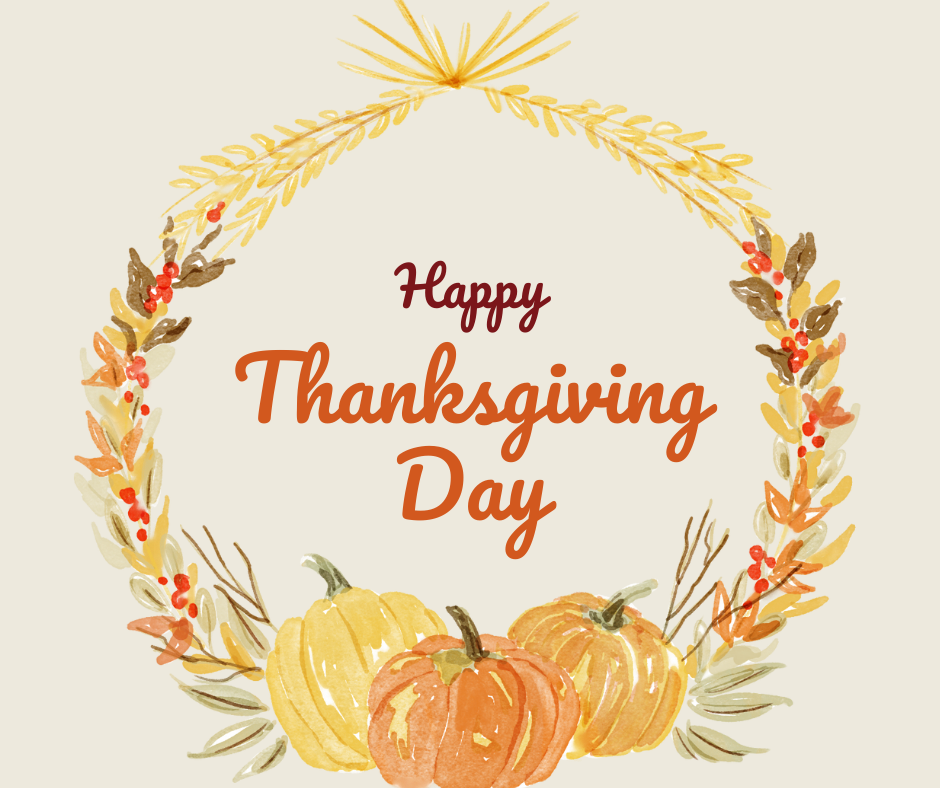 The Dawson Education Cooperative provided food boxes to four families within the Arkadelphia School District as part of their recent Thanksgiving community outreach. We appreciate the Dawson staff for blessing these families and giving back to the local community!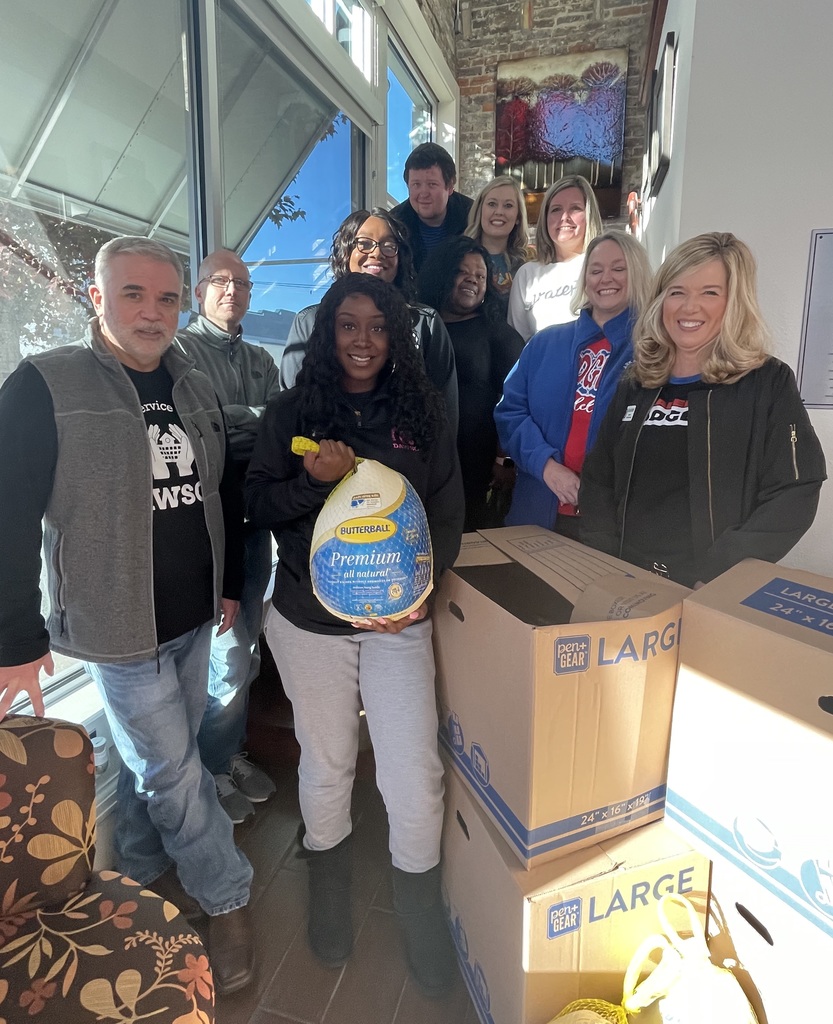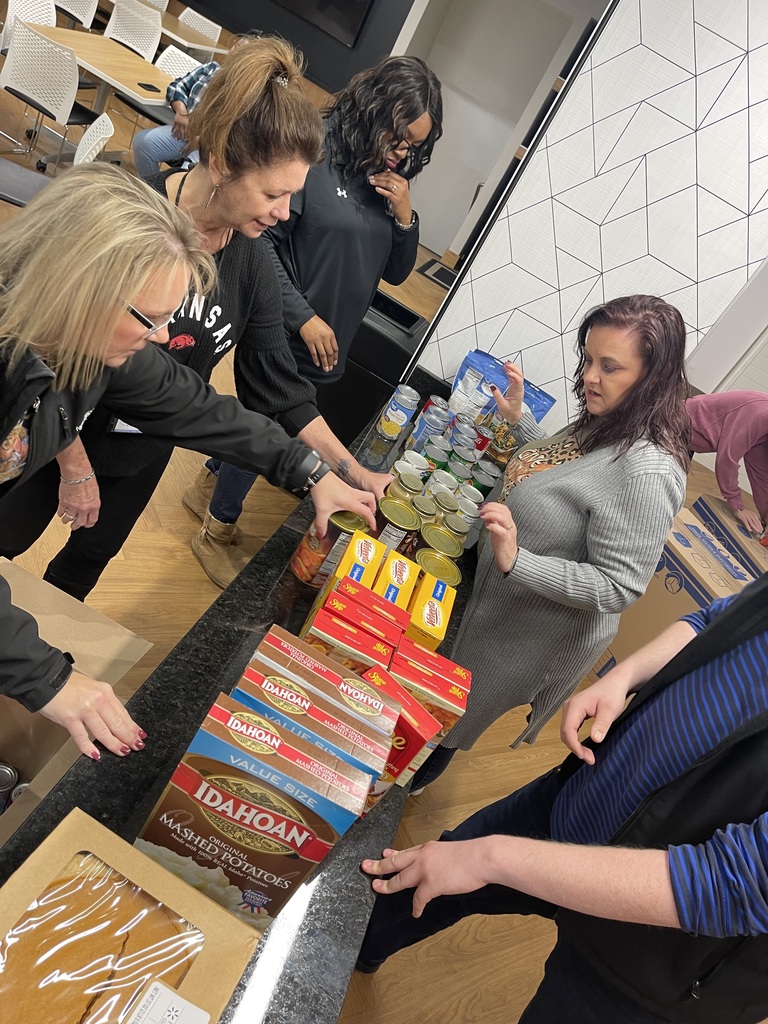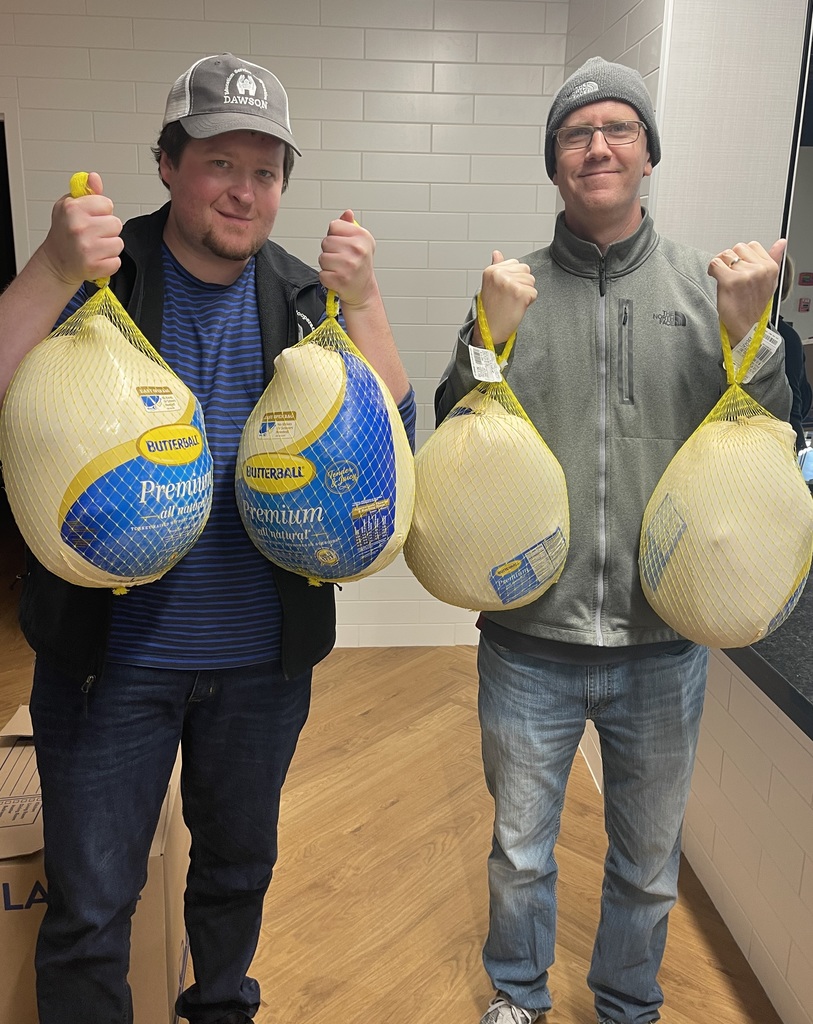 Ross and Mary Whipple along with Clark Tennyson received a Badger Pride Award honoring the Ross Foundation for donating new bleeding control kits to the Arkadelphia School District. Thank you to the Ross Foundation for your continued support of our students, schools, & community!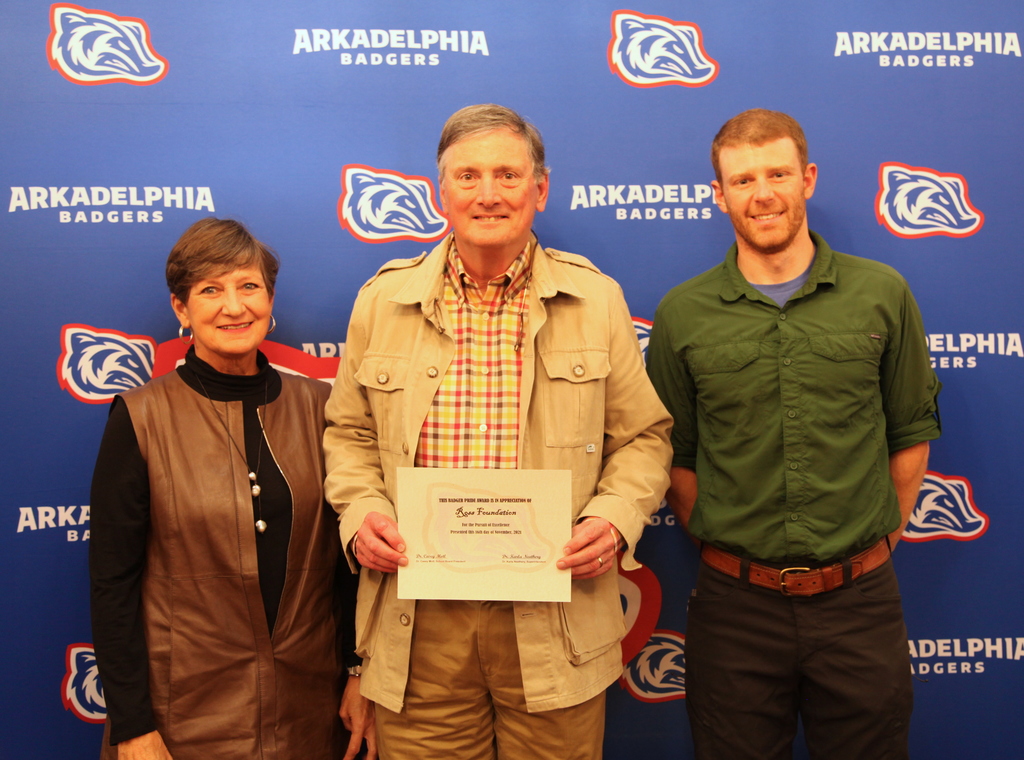 Southwest Auto is proud to partner with the Arkadelphia Badger Foundation and Arkadelphia Public Schools in supporting all of our student athletes. Boys and Girls Basketball, Volleyball, and student activities will immediately benefit from the new sound system installed in the basketball gym! Athletics from wrestling to soccer, golf, baseball, softball, and tennis, (just to name a few), are supported in hopes for continued accomplishments of our Badger programs. We are fortunate to be able to continue to put Arkadelphia First.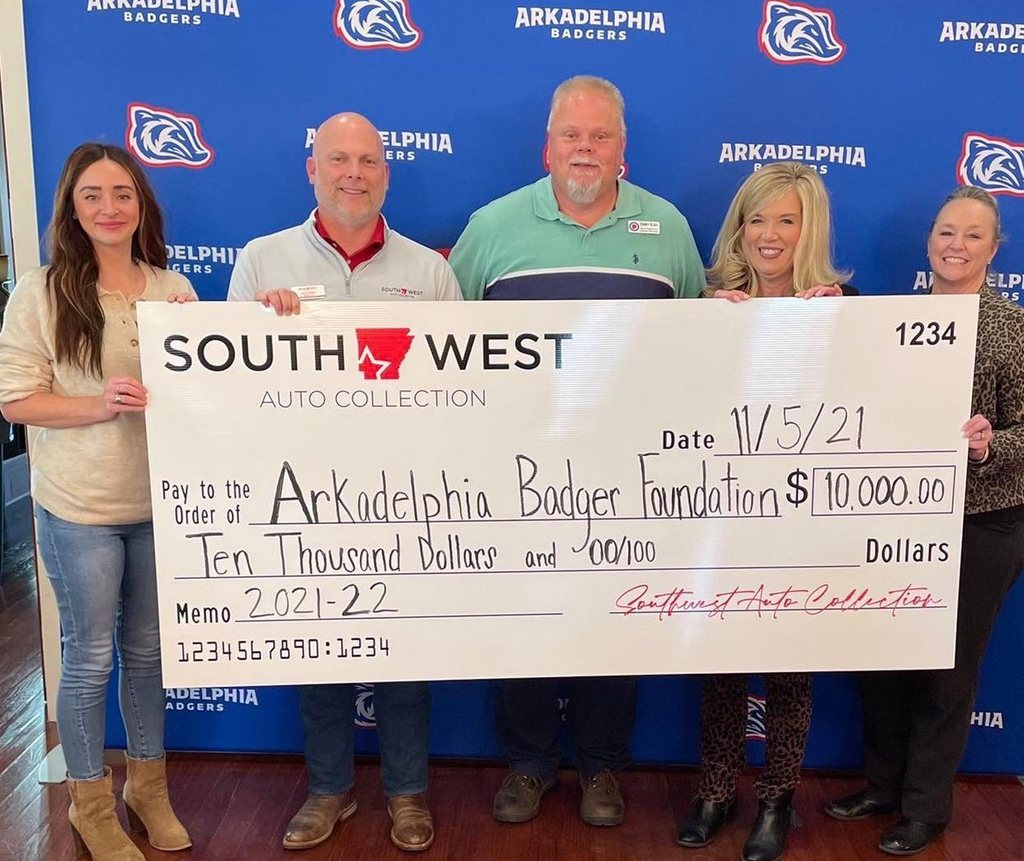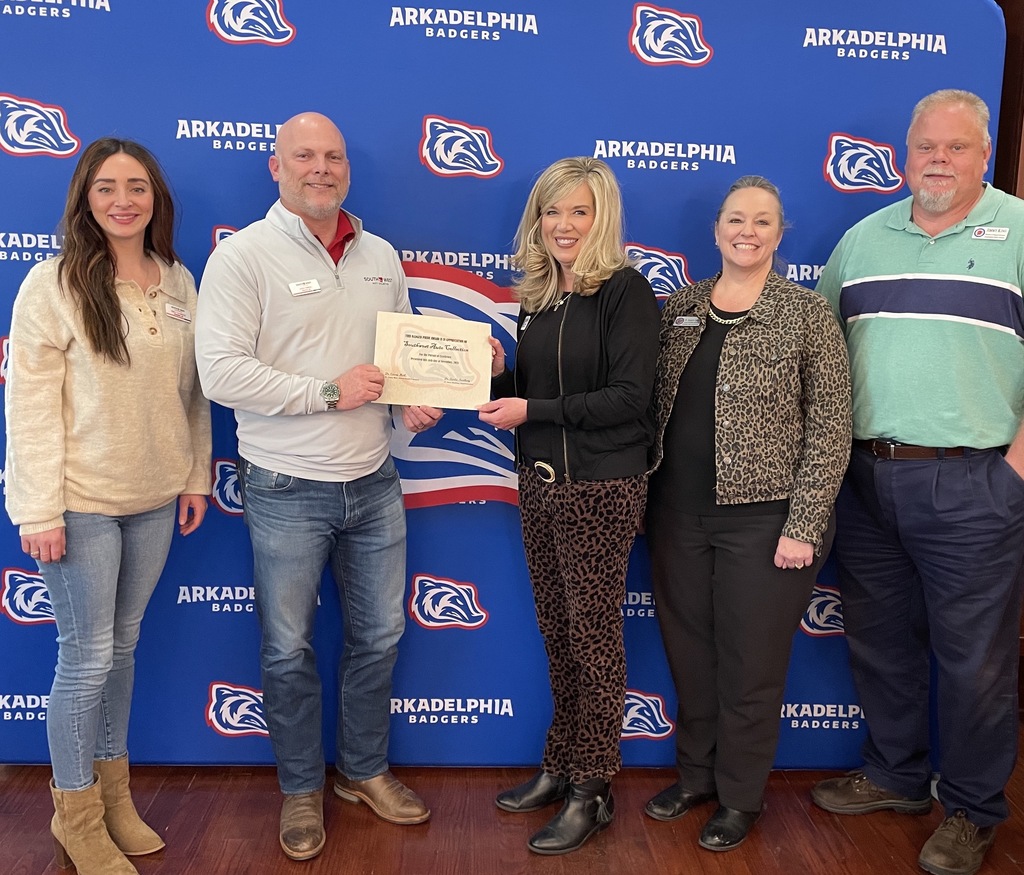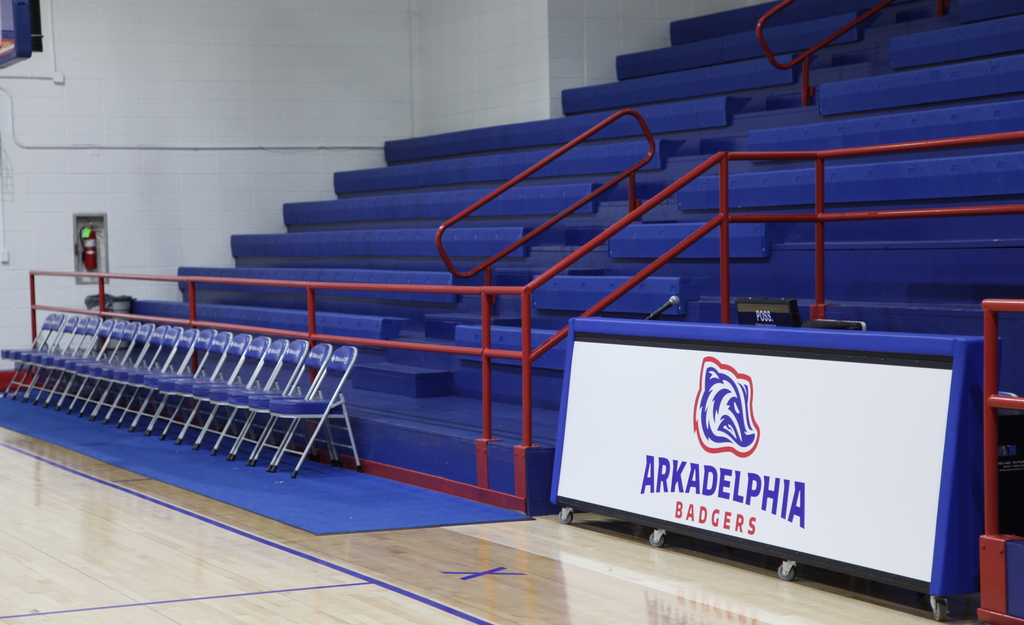 Badger Tennis Team members were recognized with a Badger Pride Award for competing at the 4A State Tournament & winning the 4A-7 Conference Championship! Congratulations Spencer Allen, Tyler Bobo, Brandon Dickey, Carson Lewis, Mason McKinney, Ross Womack, & Coach Melanie Bobo.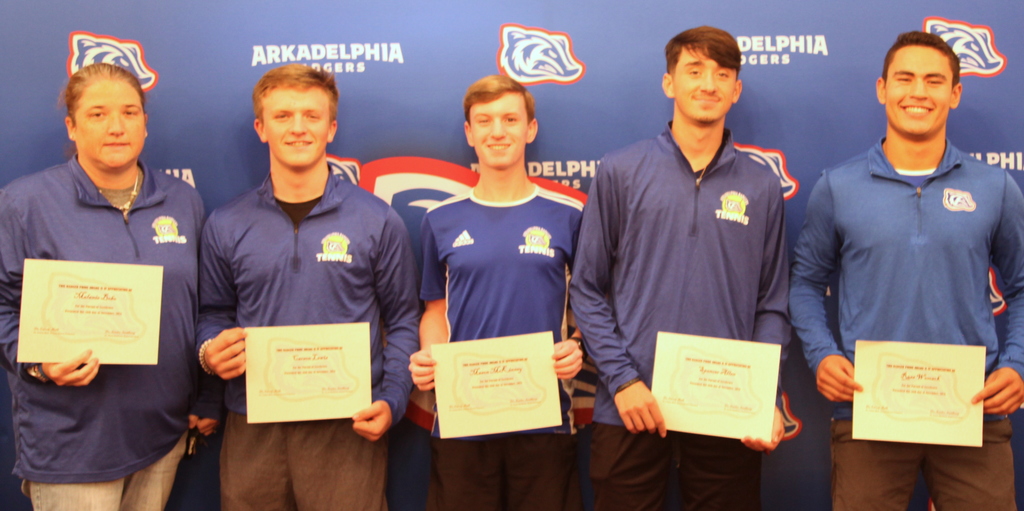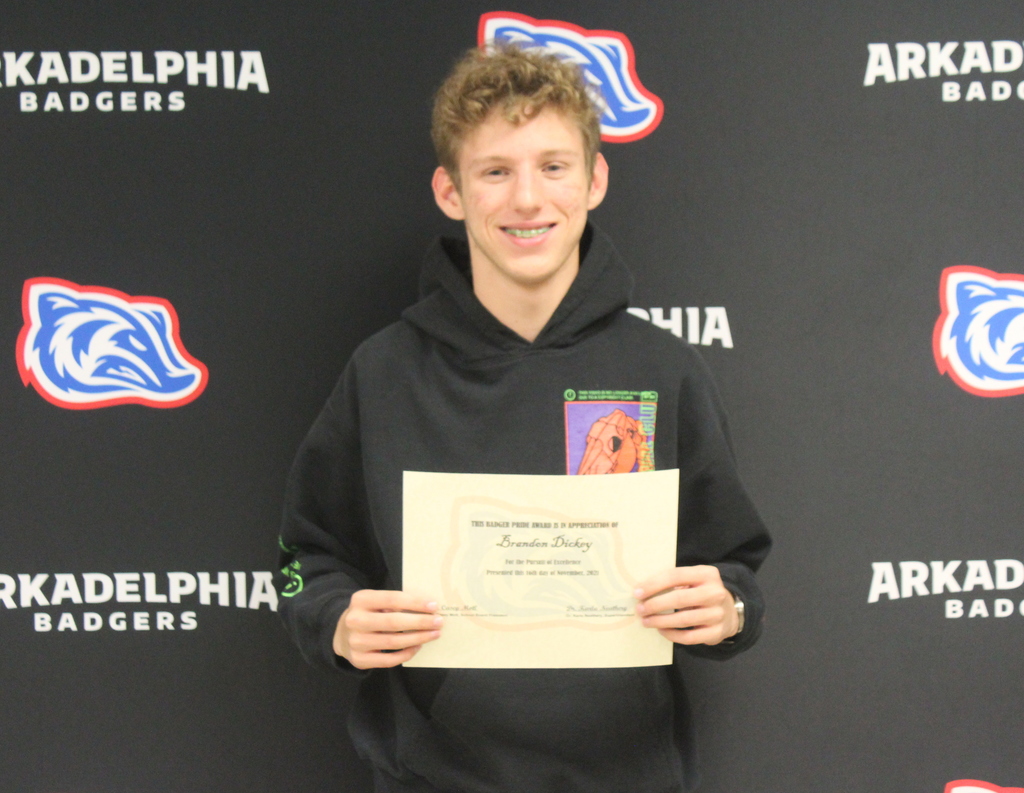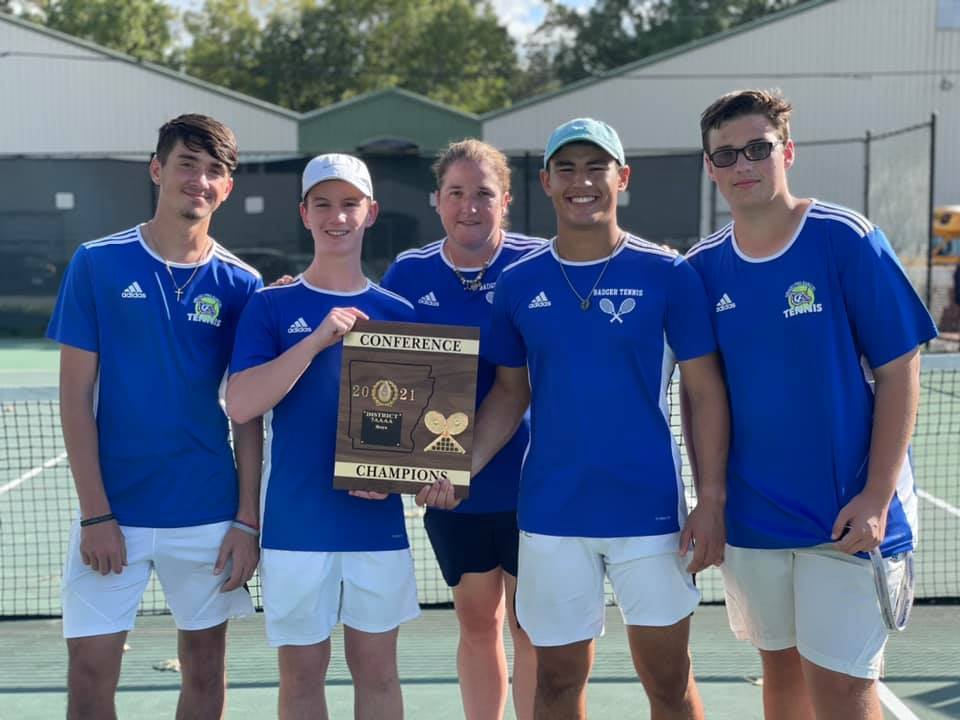 The Badgers take on Southside High School in Batesville tonight. Only AAA passes are accepted. The playoff game is a mobile entry event--tickets must be presented on a smart phone for entry and must be purchased at
https://gofan.co/app/school/AR18579
GO BADGERS!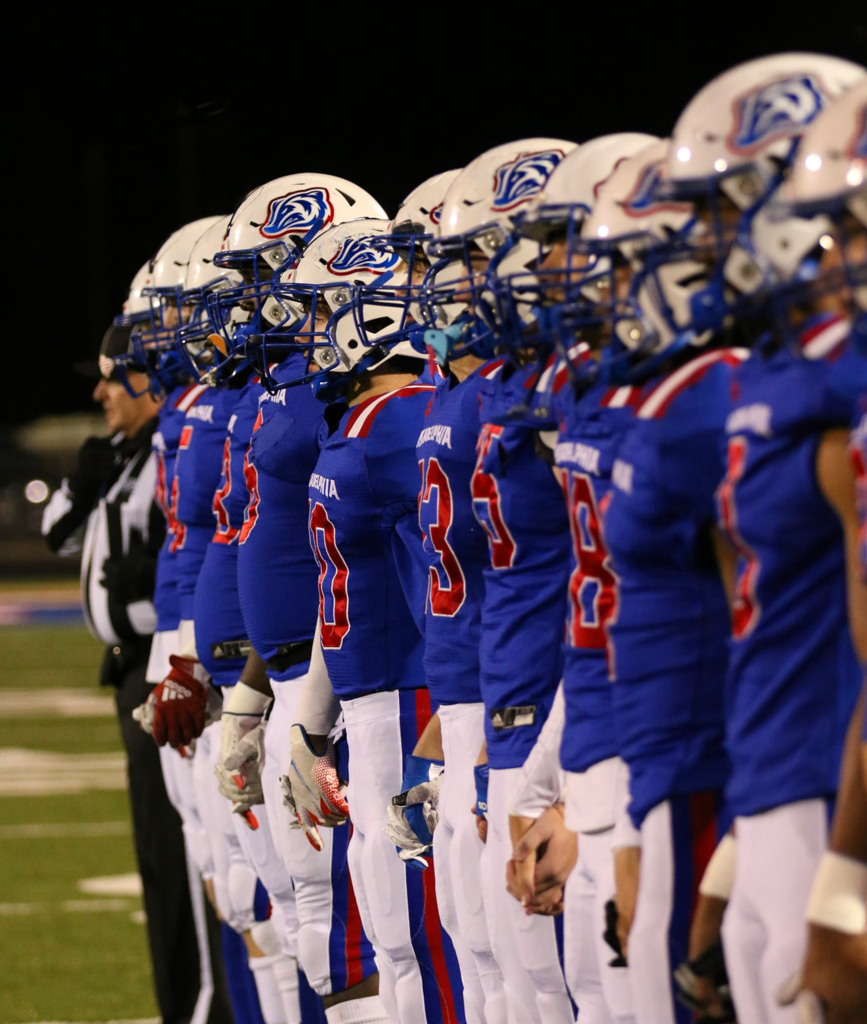 Arkadelphia High School Senior Colin Phillips received a Badger Pride Award at Tuesday's Arkadelphia School Board Meeting. Colin has been named a National Merit Semifinalist by achieving a high qualifying score on the PSAT. Congratulations to Colin!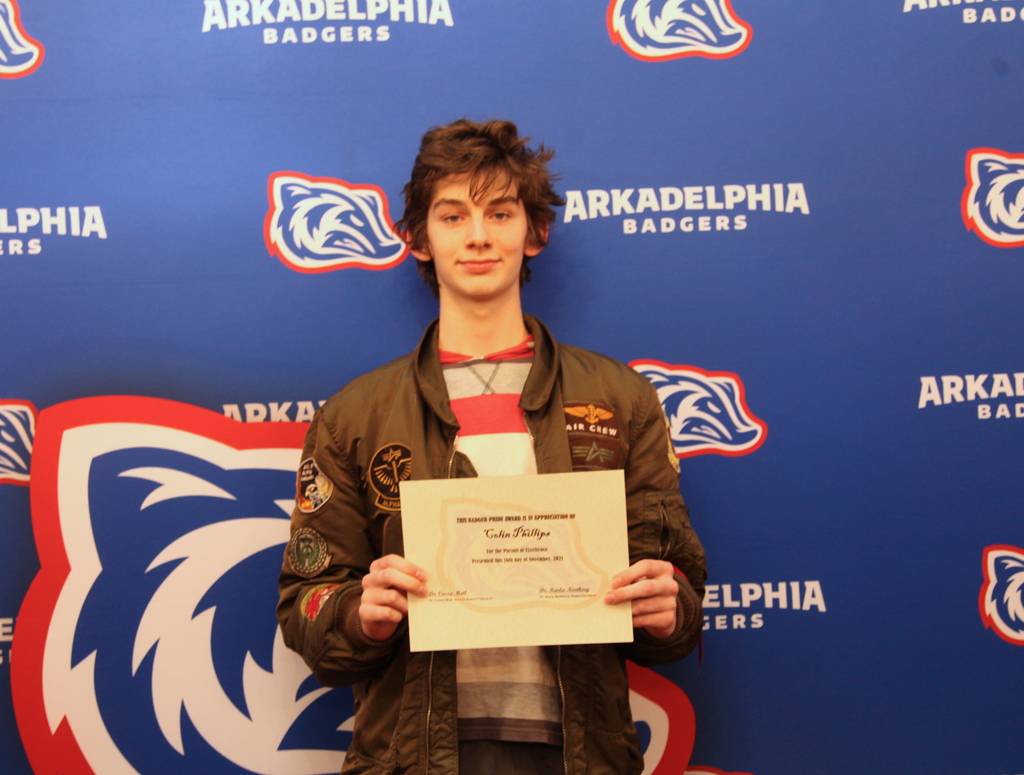 Goza Middle School hosted the Arkadelphia School Board for a lunch on Wednesday. Student Ambassadors gave the board and district administrators a building tour. Thank you to the Goza staff and students for sharing the great things that are happening on our middle school campus.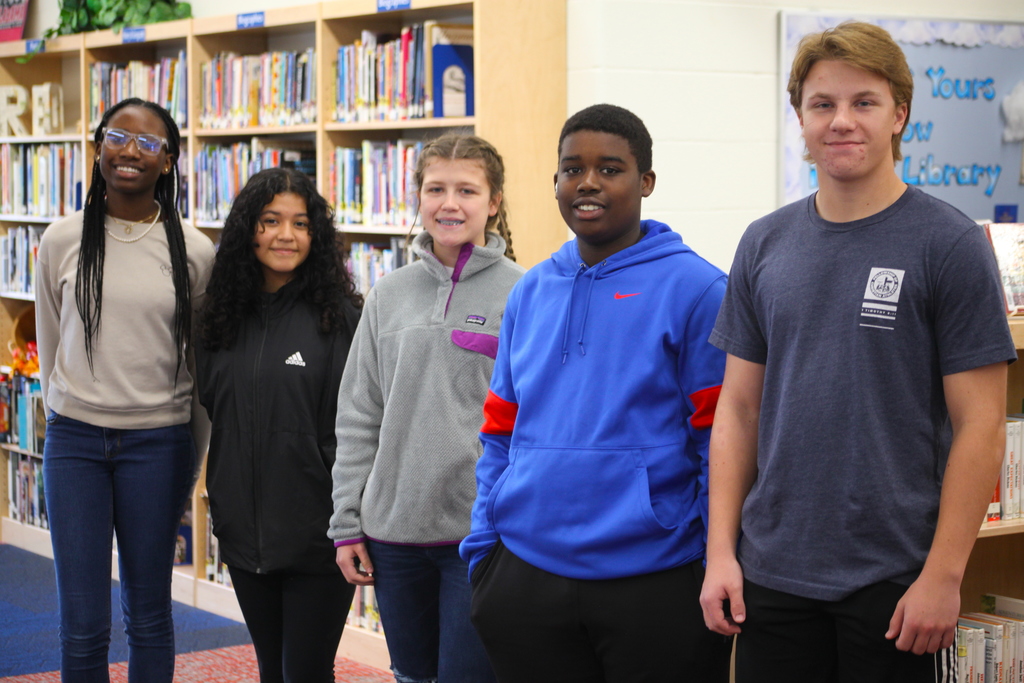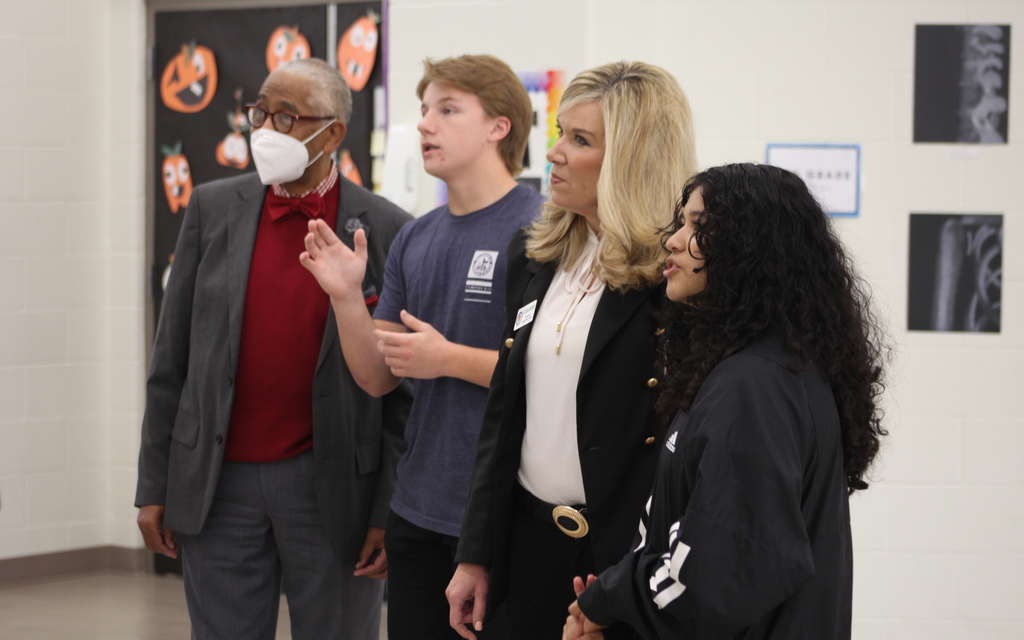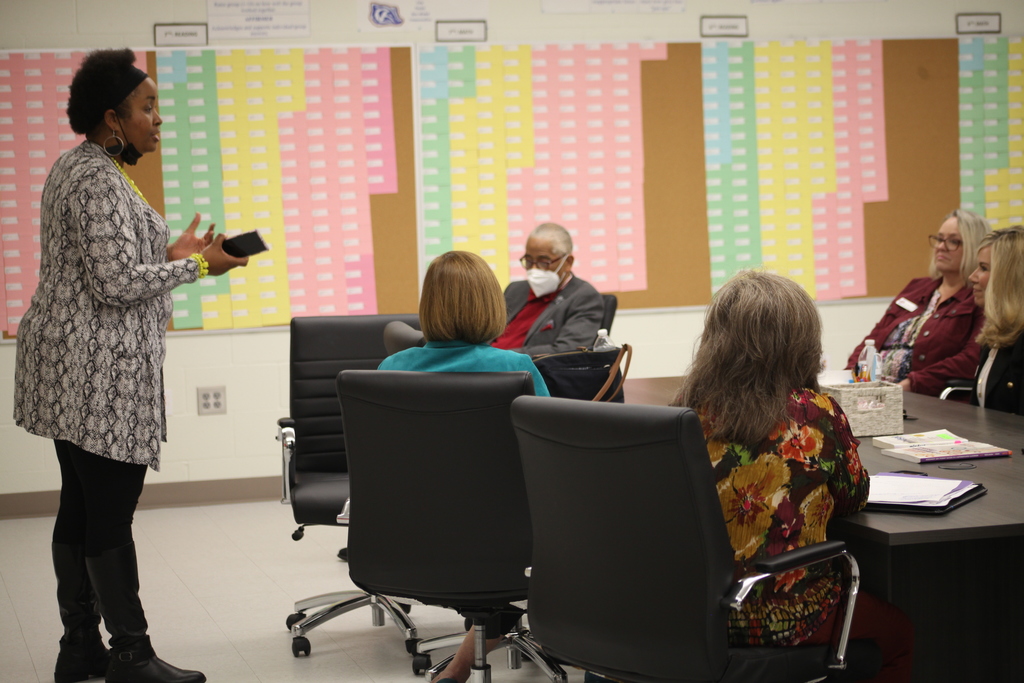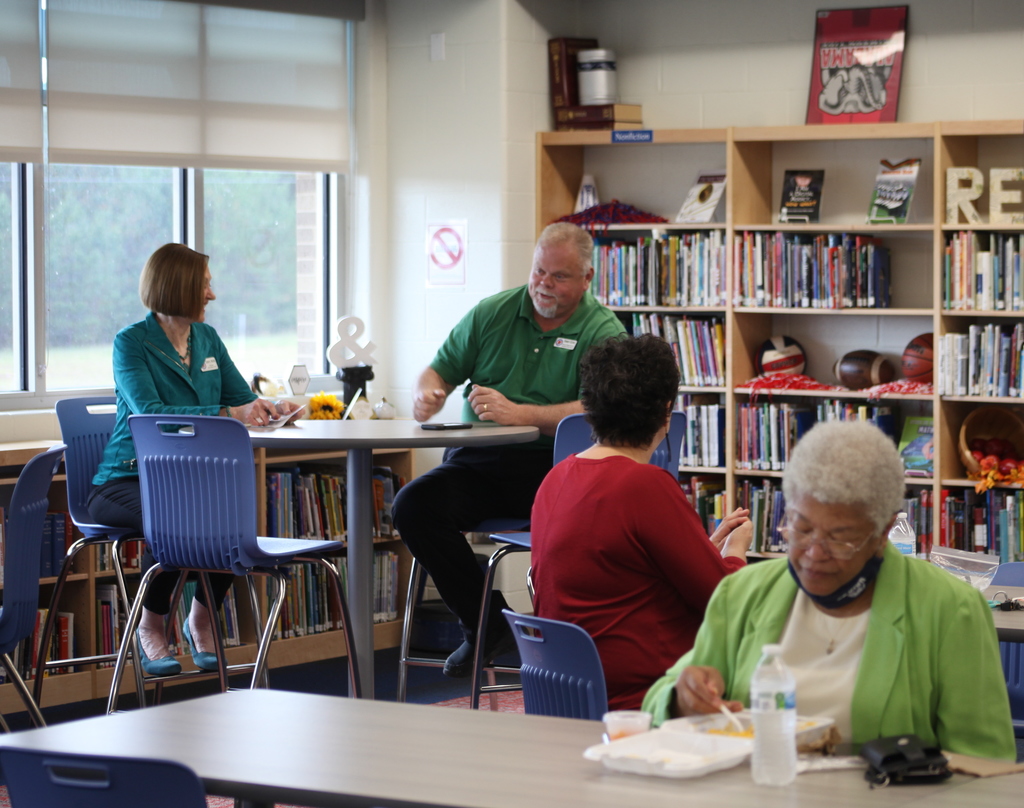 Coaches of the fall sports were presented a Badger Pride Award in honor of National Coaches Day. Pictured: Andrew Steely, Andrew Loe, Melanie Bobo, Ben Chandler, Brian Gibson, Bobby Evins, Dustin Grimmett, & Trey Schucker. Not pictured: Mark & Jenny Coon. Thankful for coaches!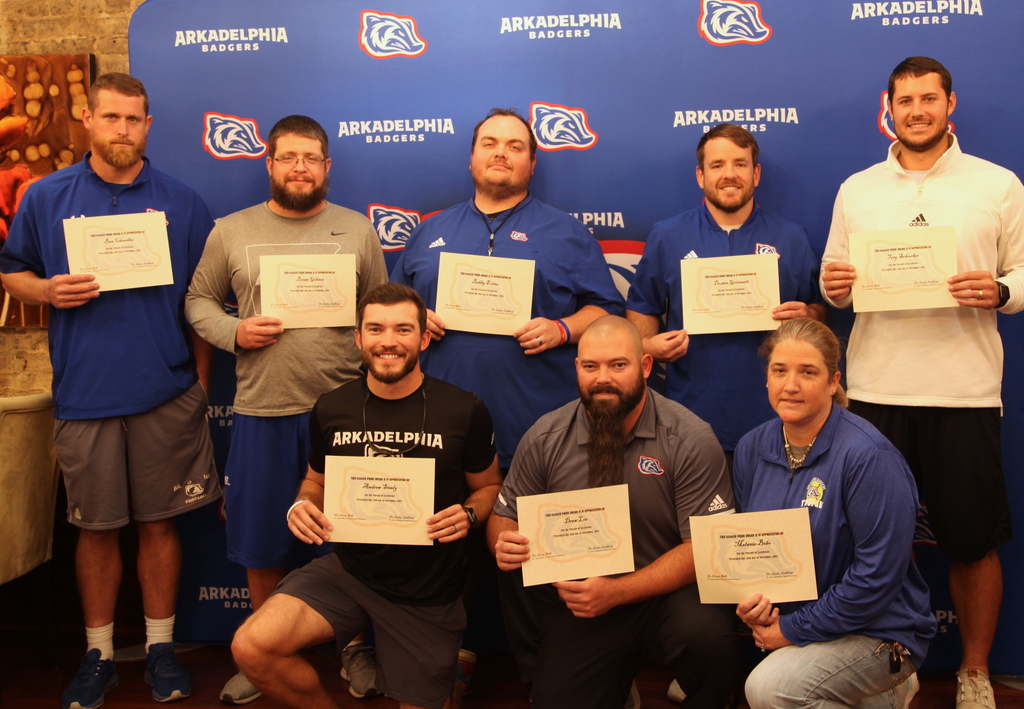 Pastor Greg Lathem received a Badger Pride Award for volunteering his time each morning at Perritt Primary. He helps ensure students are safe when arriving to school & encourages them to have a great day. Thank you Bro. Greg for your support of the staff and students at Perritt!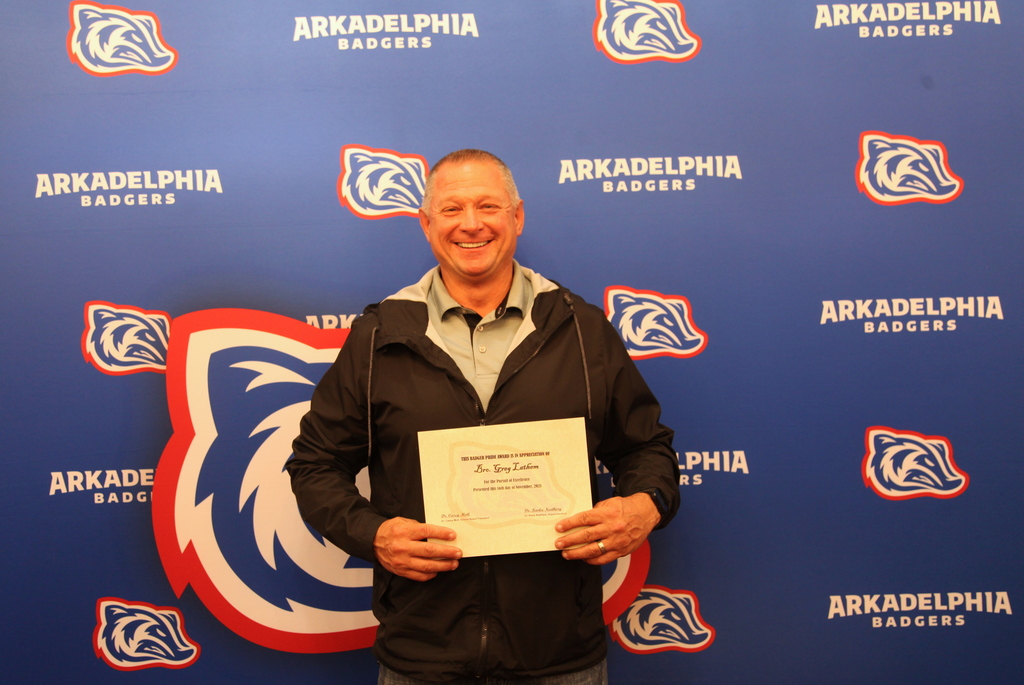 The Arkadelphia Promise invests over $400,000 a year in scholarships for AHS graduates. Thank you Arkadelphia Promise for investing in our kids!!!! #ItsaGreatDaytobeaBadger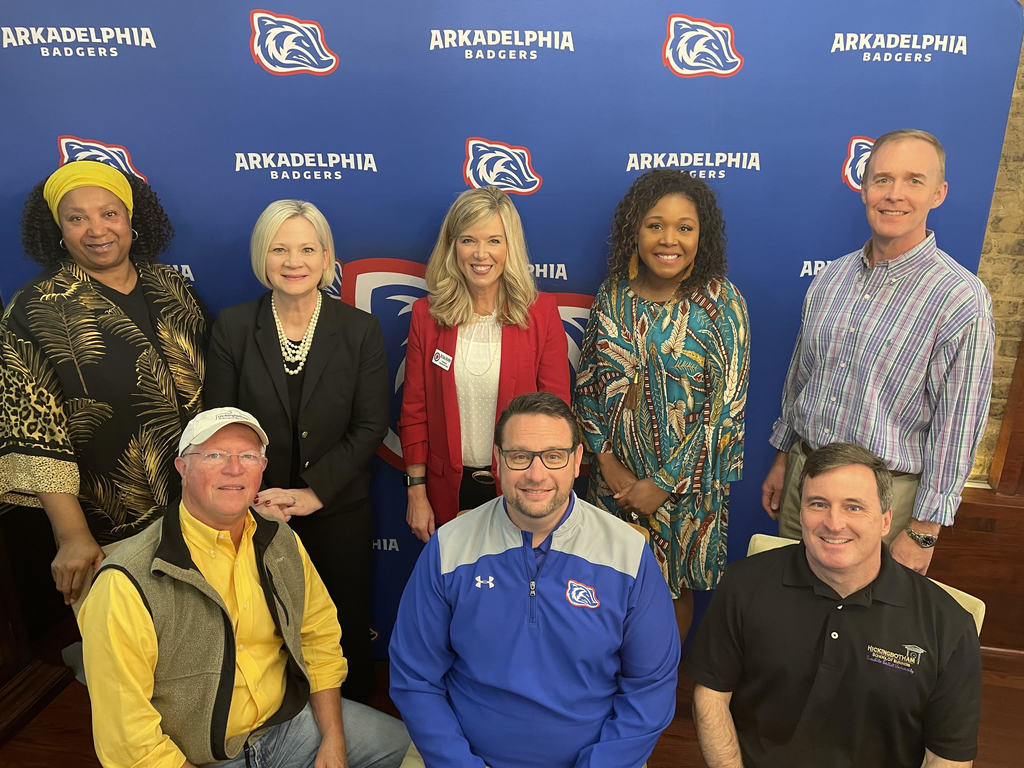 A special ribbon cutting ceremony today at Peake Rosenwald ECC for the LaDonna G. Williams Educational Garden. AHS Graduates Michael Ankton and Mikayla Middleton helped organize the project remembering a very special lady dedicated to the Peake Rosenwald students and staff.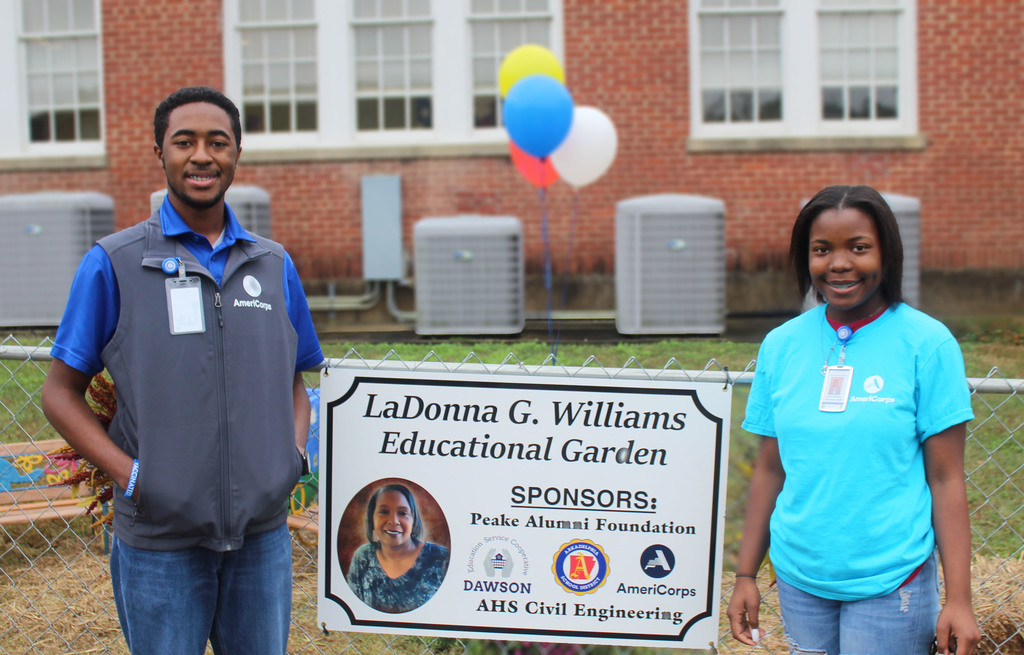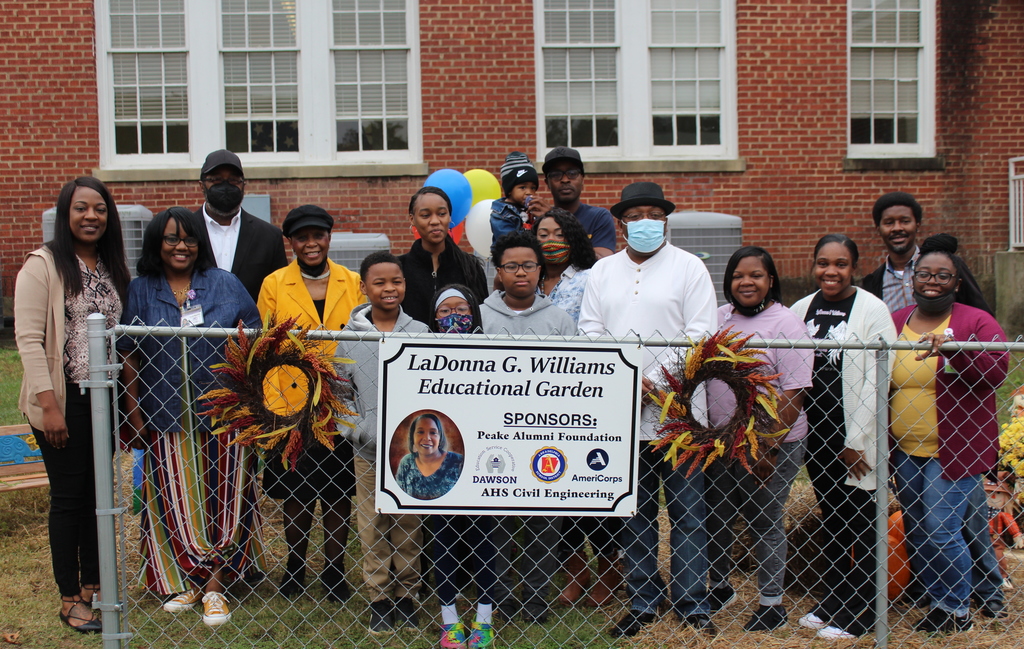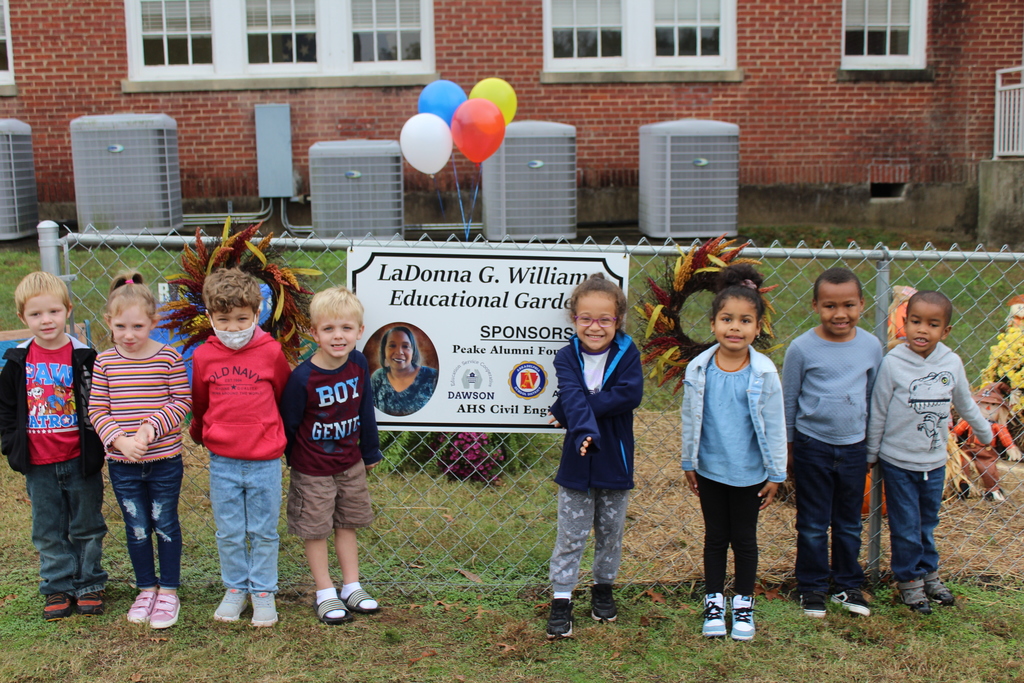 We would like to thank Southern Bancorp for providing the fantastic lunch to our district office today!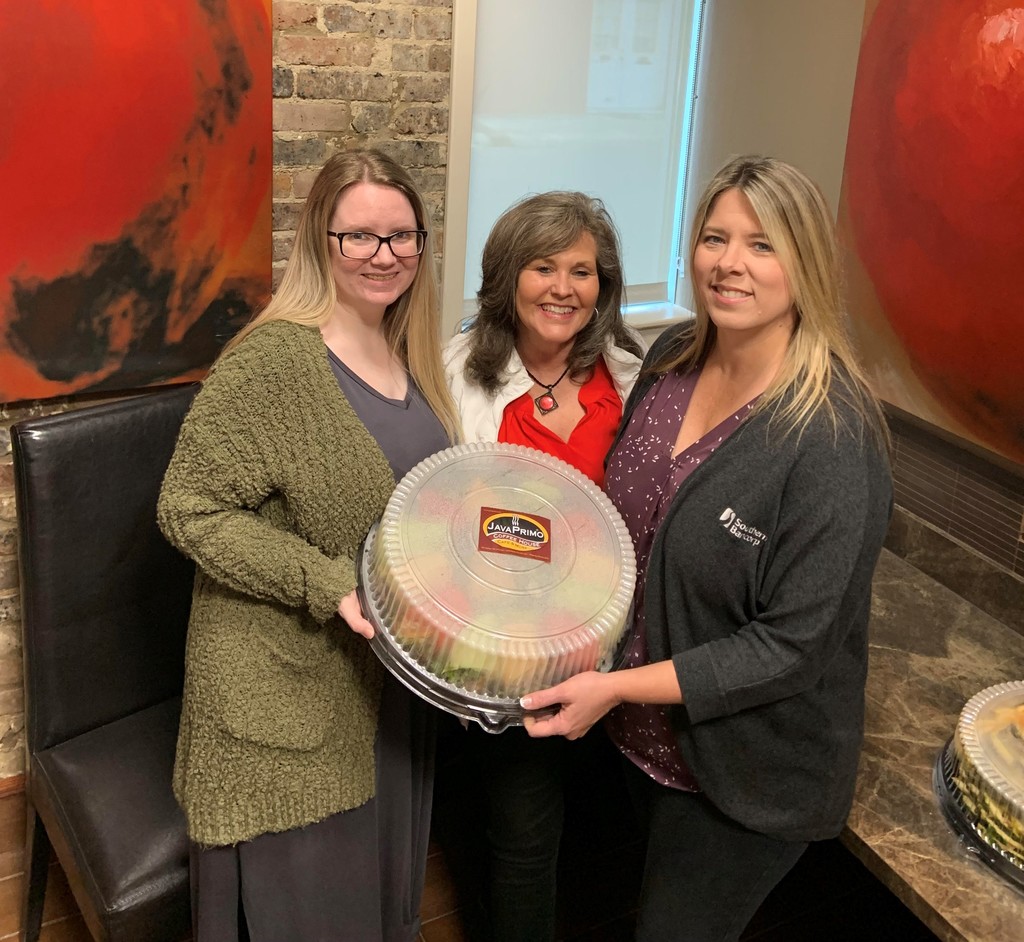 Congratulations to the Badgers on their Round 1 Playoff win! Arkadelphia travels to Southside High School in Batesville this Friday night. For playoff games, only AAA passes are accepted and tickets must be purchased online at
https://gofan.co/app/school/AR18579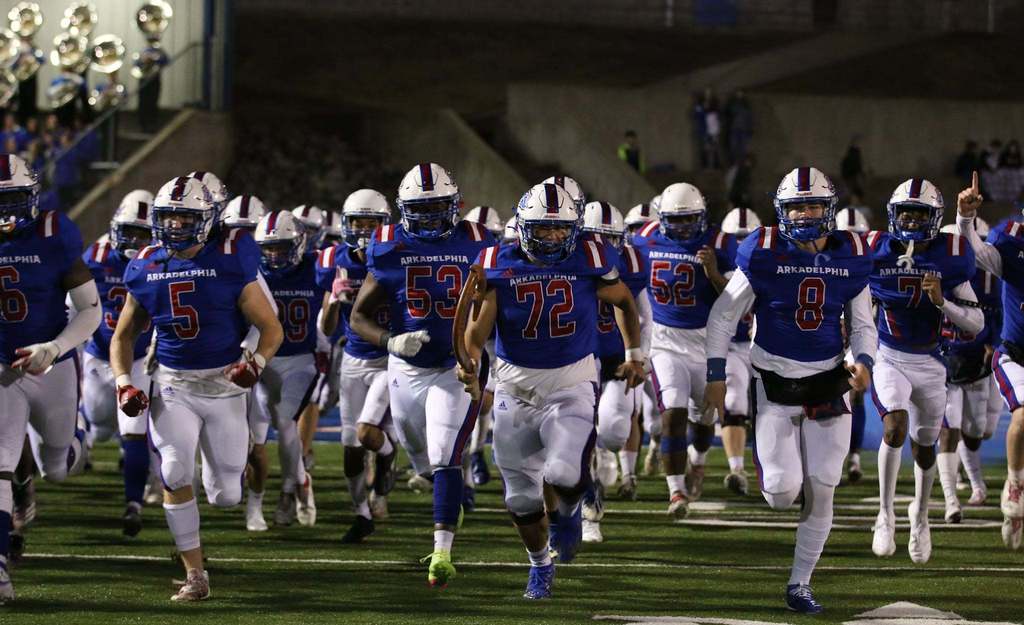 A lot happening in the Arkadelphia School District this week before the Thanksgiving Break. Have a great one!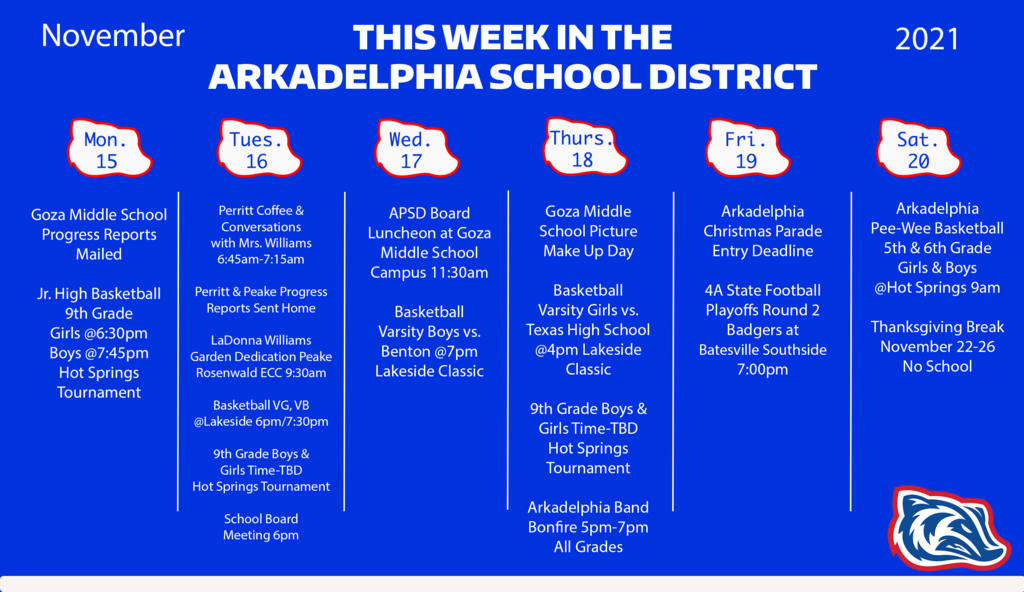 Playoffs begin tonight in Arkadelphia as the Badgers take on Clinton. As required by the AAA, tickets must be presented on a mobile device for entry. To purchase your tickets visit
https://gofan.co/app/school/AR18579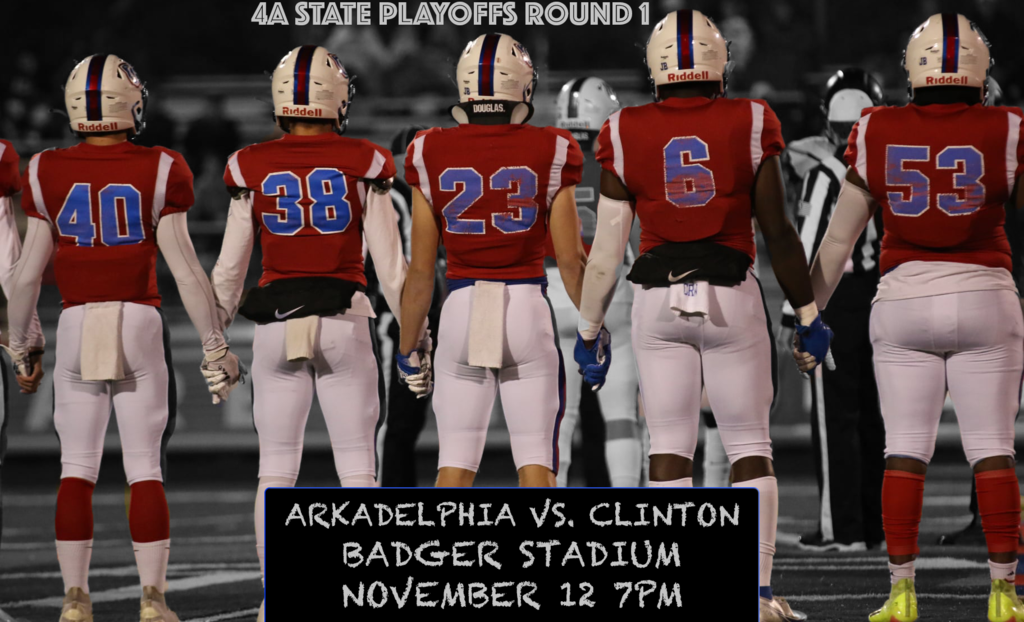 AHS Runner Emelia Eriksson finished second in the 4A State Cross Country Meet last Friday in Hot Springs. Her time earned Emelia an invitation to the Arkansas All-Star Cross Country Race in Rogers tomorrow. Congratulations Emelia on your amazing performance & good luck Saturday!