AHS announces new Badger Weather Service
Arkadelphia Public Schools
Monday, September 18, 2017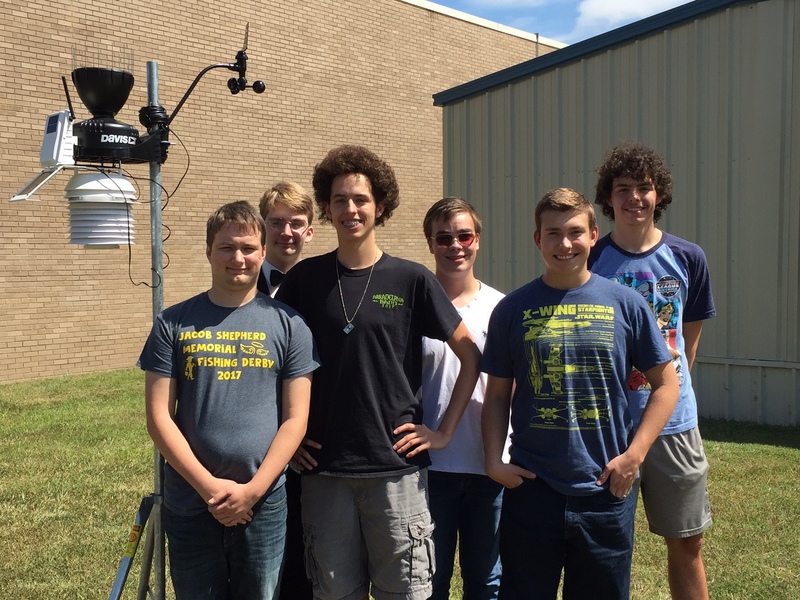 The Arkadelphia High School engineering department is proud to announce that the Badger Weather Service is now up and running. Students taking the Engineering Design and Development course have assembled and mounted a Davis Vantage Pro2 weather station, a high-quality piece of equipment that will provide accurate information about weather, on the high school roof. These students include: Ethan Lafont, William Matthews, Colton Panasenko, Blanton Matthews, Sam Coventry and Owen Phillips.
They have also created a way for the public to check weather conditions without coming to the high school first. For anyone who wants to check the weather to decide on what to wear or examine game conditions, the data collected by the weather station will be available for all to see at the Badger Weather section of the Arkadelphia Public Schools website. This information can also be found in the high school by the engineering classroom, convenient for students, teachers, and staff entering or leaving the building by the main hall.
Feel free to stop by in the morning and check on the weather!
Article submitted by Phillips