Arkadelphia Choirs performing at Arkansas State Capitol
Arkadelphia Public Schools
Tuesday, December 05, 2017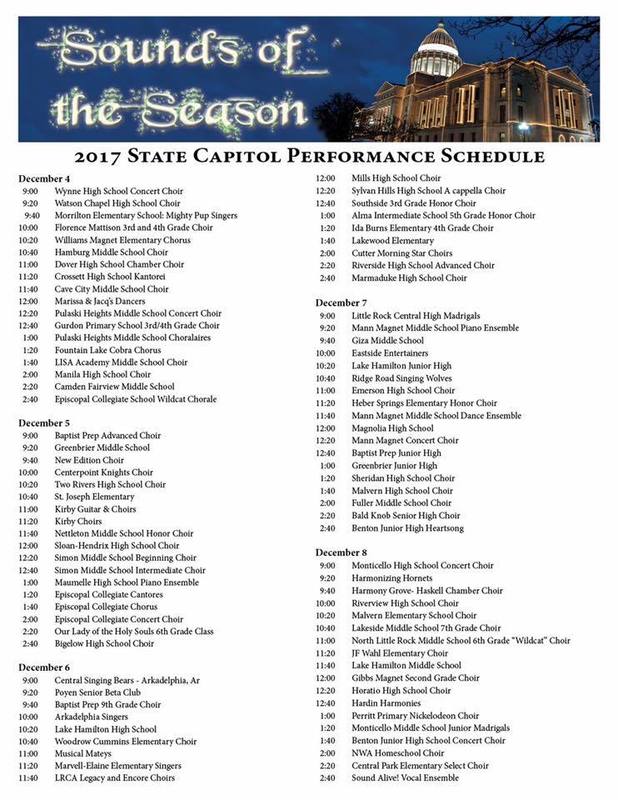 Several students are representing Arkadelphia Public Schools in Sounds of the Season at the State Capitol this week!
New Edition Choir performs Dec. 5 at 9:40 a.m.
Central Singing Bears perform on Dec. 6 at 9 a.m.
Arkadelphia Singers perform on Dec. 6 at 10 a.m.
Goza Middle School performs on Dec. 7 at 9:40 a.m.
Perritt Nickelodeon Choir performs at Dec. 8 at 1 p.m.
If you can't make it to see them in person, you can watch live online at www.arkansashouse.org.