Governor Asa Hutchinson will visit Arkadelphia High School on Monday, May 11, as part of a state tour promoting his computer science initiative. The governor is scheduled to observe AHS's GeoDesign classroom in action. Student ambassadors of the AHS New Tech program will guide a half-hour long tour of the project based learning (PBL) GeoDesign class, led by the co-teaching team of engineering instructor Bud McMillion and geometry instructor James Williams, which prepares students for future AHS classes that utilize computer coding in projects such as robot programming.
Hutchinson will conclude his AHS visit on Monday by delivering a presentation to AHS's students explaining the importance of computer science, and to encourage participation in newly credited computer-coding classes, which he has supported.
"We are pleased to host Governor Hutchinson in Arkadelphia next week," Dr. Donnie Whitten, APS Superintendent, said. "Our students have planned an exciting tour and they are looking forward to hearing about the new computer coding initiative in Arkansas."
The Governor's tour includes multiple campuses around the state, and in addition to AHS, his tour is visiting Rogers, Springdale and Jonesboro's high schools, amongst several others.
AHS's emphasis on science, technology, engineering and math (STEM) curriculum has drawn state attention in recent years, with the campus having hosted the joint legislative committee on education, which is comprised of 40 senators and state representatives, for a tour and demonstration just last year.
AHS utilizes three STEM-focused programs, which are New Tech, Project Lead the Way (PLTW), and the Environmental and Spatial Technology (EAST) Initiative. AHS was one of the first schools in Arkansas to be actively involved in all three programs, and was one of the first districts chosen by the state to become part of the New Tech Network. Real-world application of learning, critical thinking, problem solving, and the use of modern technology are emphasized in the project-based learning environments of these programs.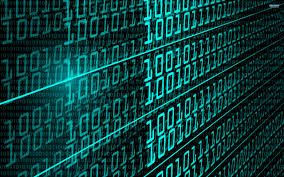 ---
Arkadelphia Public Schools serves more than 2,000 students in Clark County, Arkansas, ranging from 6-weeks-old through college- and career-readiness - and is home of the Arkadelphia Promise.
APS News sean.ruggles@arkadelphiaschools.org