Our AHS Juniors and Seniors had the great opportunity to attend a Reality Fair here on campus yesterday. We appreciate our Parental Involvement Coordinator, Stefanie Davis, the AHS FACE (Family and Community Engagement) group, and Nicole McGough with Patterson Federal Credit Union for bringing this event to our students. Also, a big THANK YOU to members of our community for giving their time to work with our students. Students chose a career and based on their salary then visited different tables to purchase things such as housing, transportation, utilities, food, entertainment, technology, and child care, to see how to work within their means.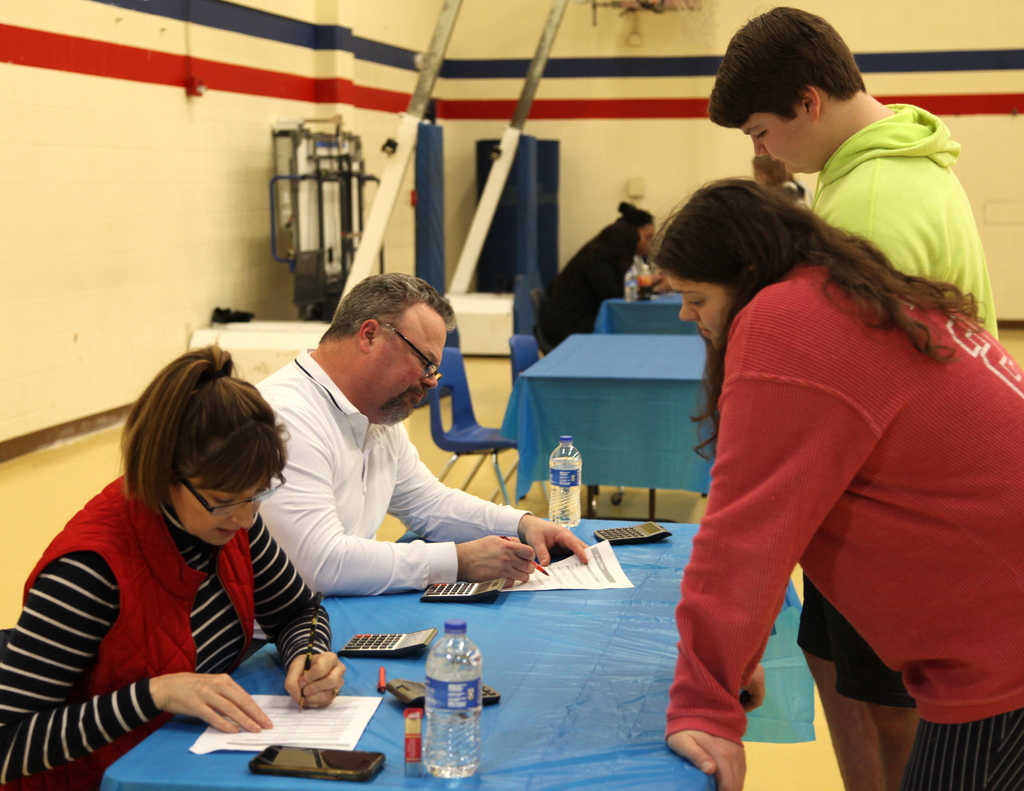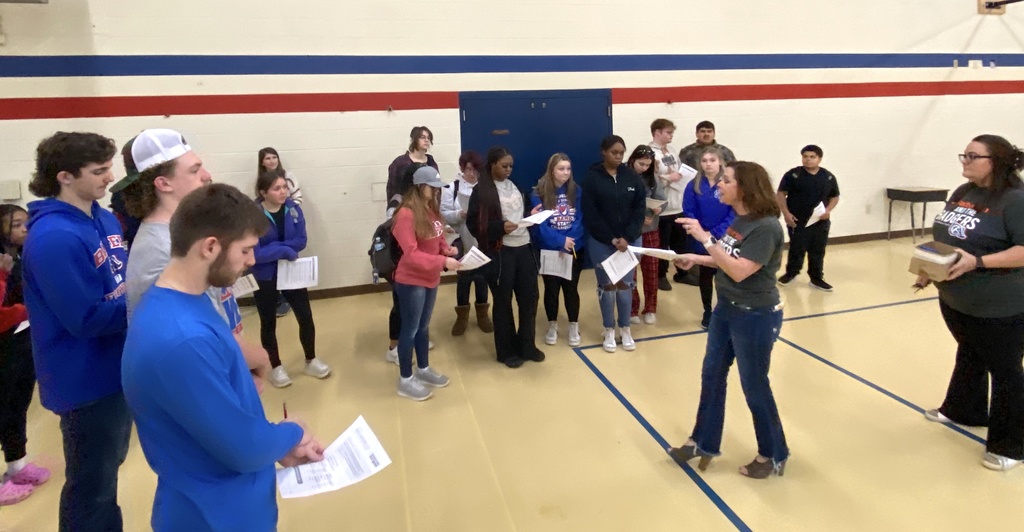 The Arkadelphia High School Honor Roll for the second grading period and for the first semester of the 2022-23 School Year. Congratulations!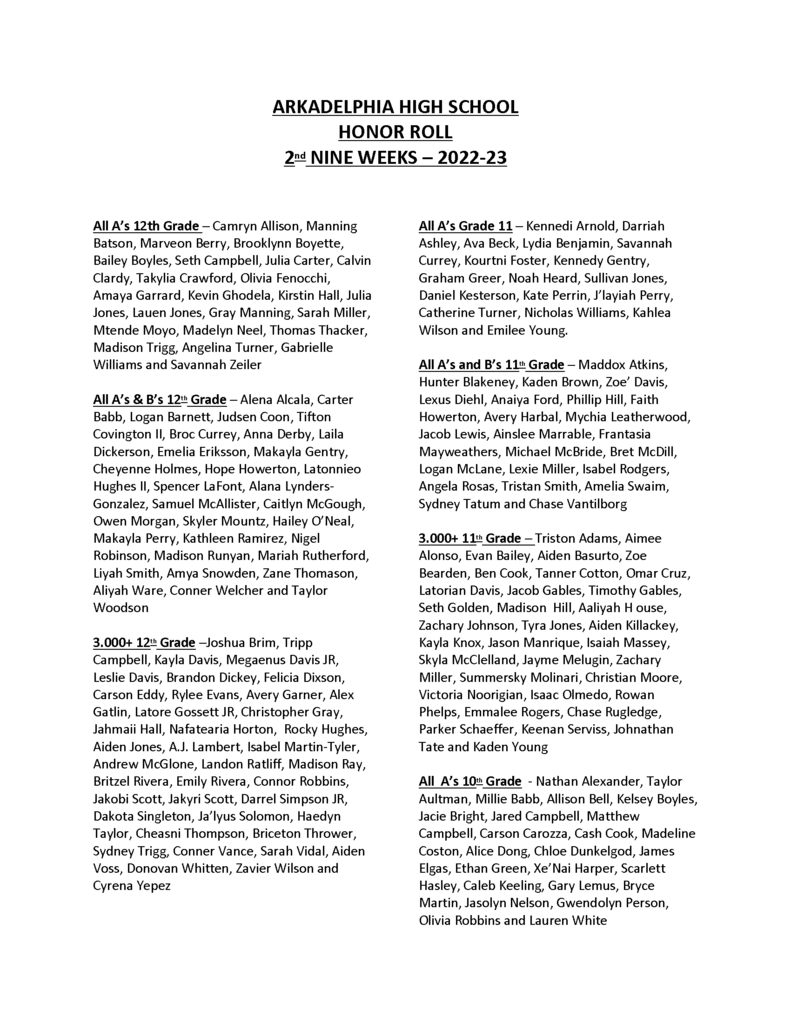 Varsity Badger Basketball teams will be in action tonight at home against DeQueen. Come cheer on the Badgers! Go Big Blue!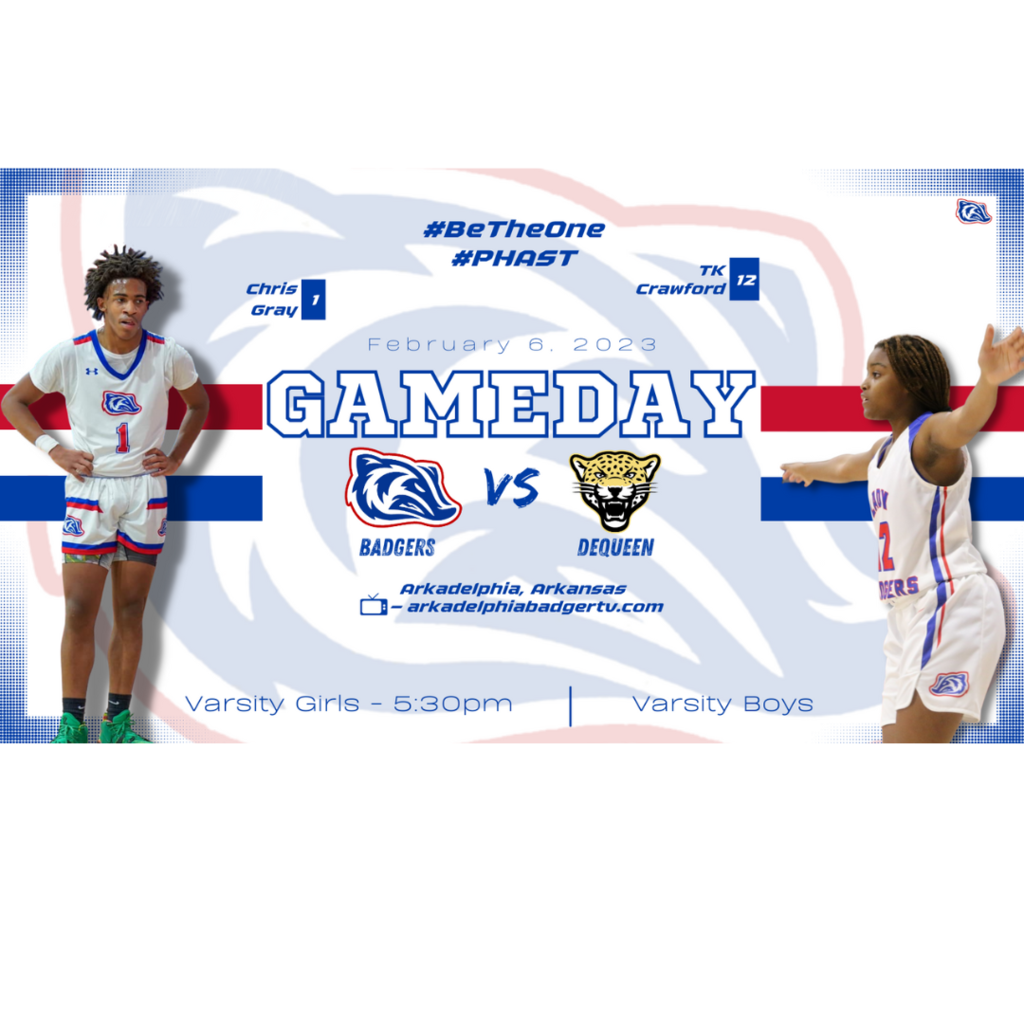 It's GAMEDAY! Badger Basketball is back in action tonight at HOME for a conference matchup with the Camden Fairview Cardinals. LIVESTREAM LINK: arkadelphiabadgertv.com/broadcasts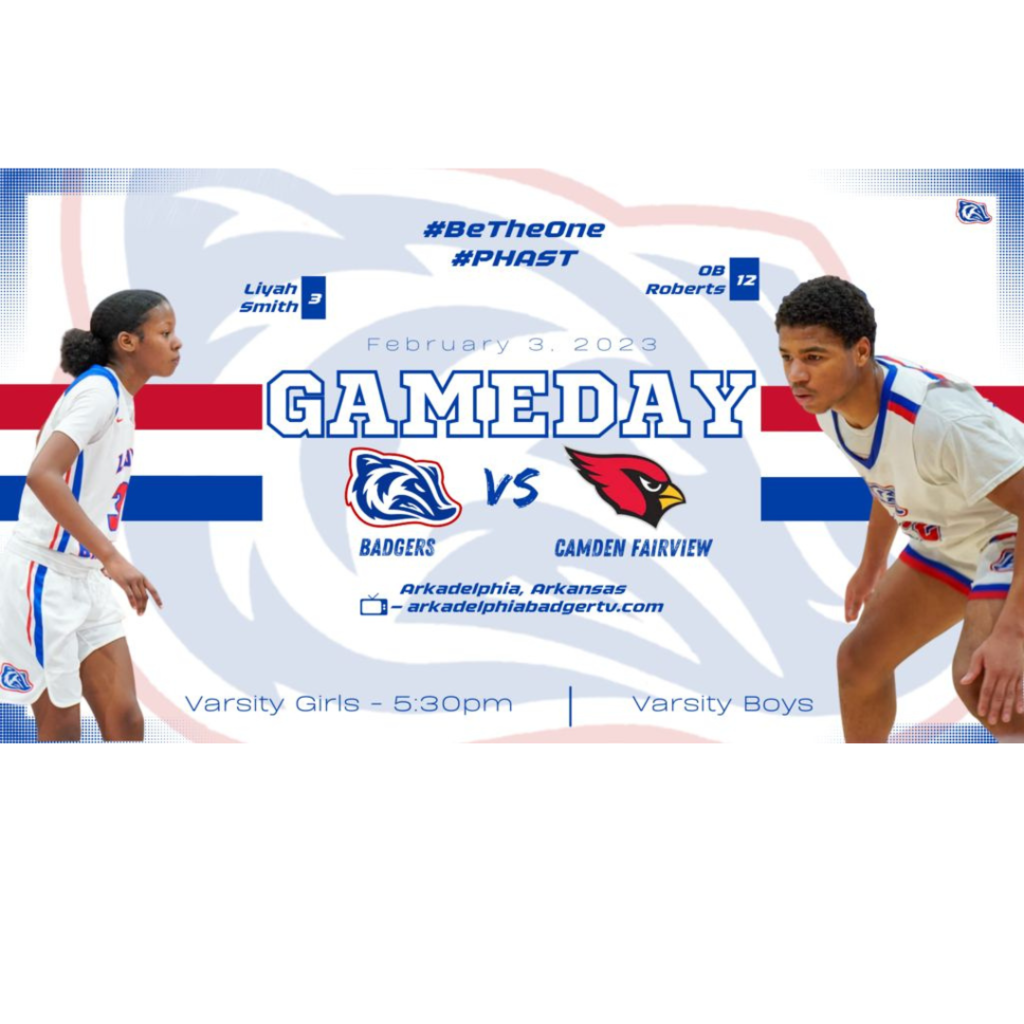 Support Arkadelphia High School by treating your family to Sonic this Tuesday night from 5 - 8 PM!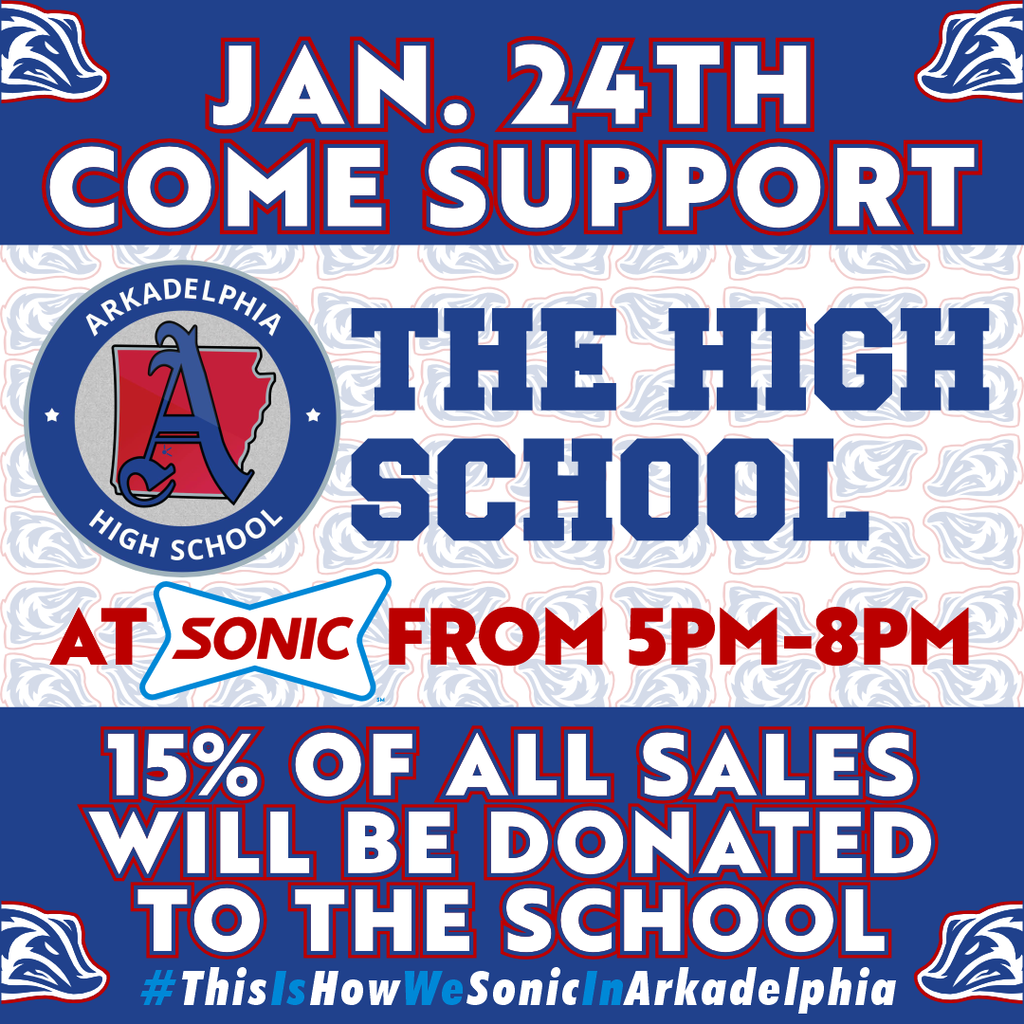 Good luck to our AHS Basketball teams as they travel to Nashville today! There will be JV Girls and JV Boys games this evening before the varsity girls take the court. The first game begins at 5:00p.m. Let's Go Big Blue! Beat the Scrappers! #BadgerPride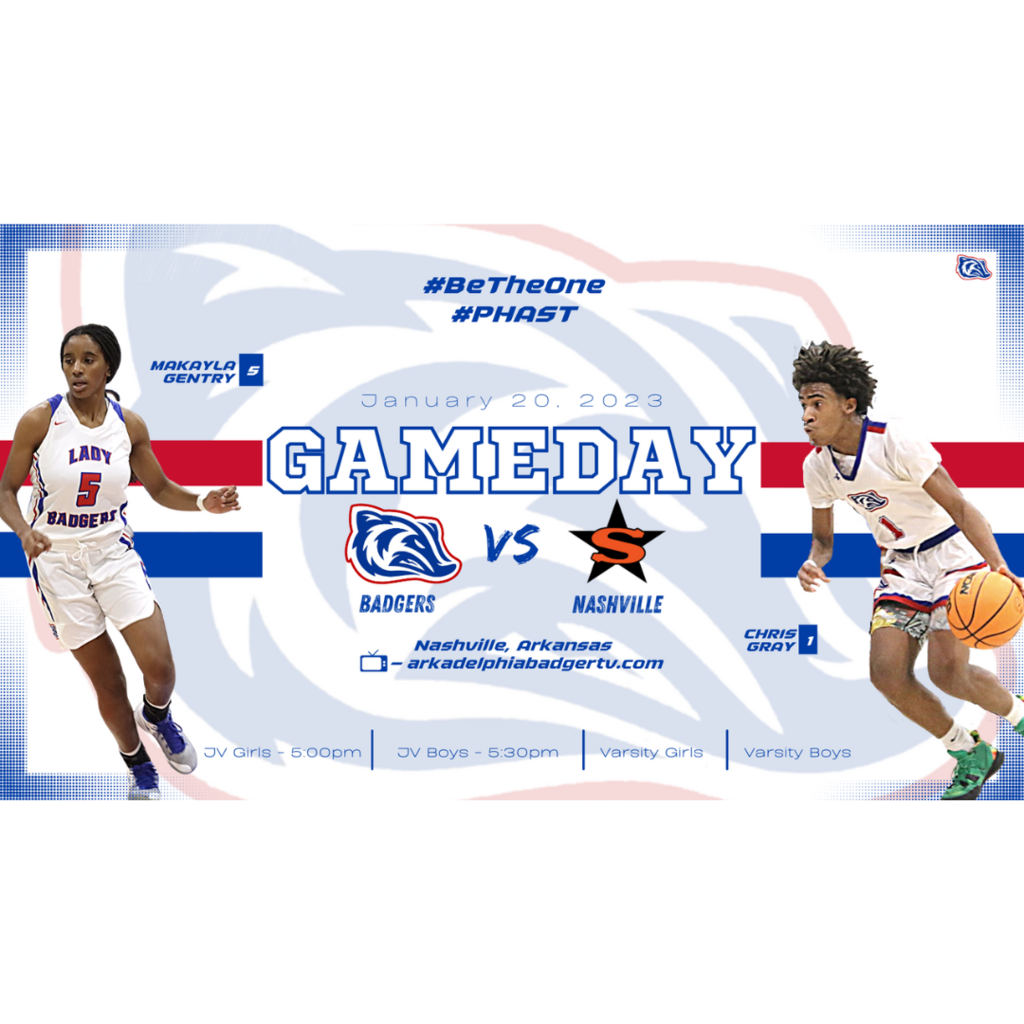 SAVE THE DATE! The Arkadelphia High School Junior-Senior Prom will be Saturday, April 15th. There will be more information coming soon on details of the event. Mark your calendars!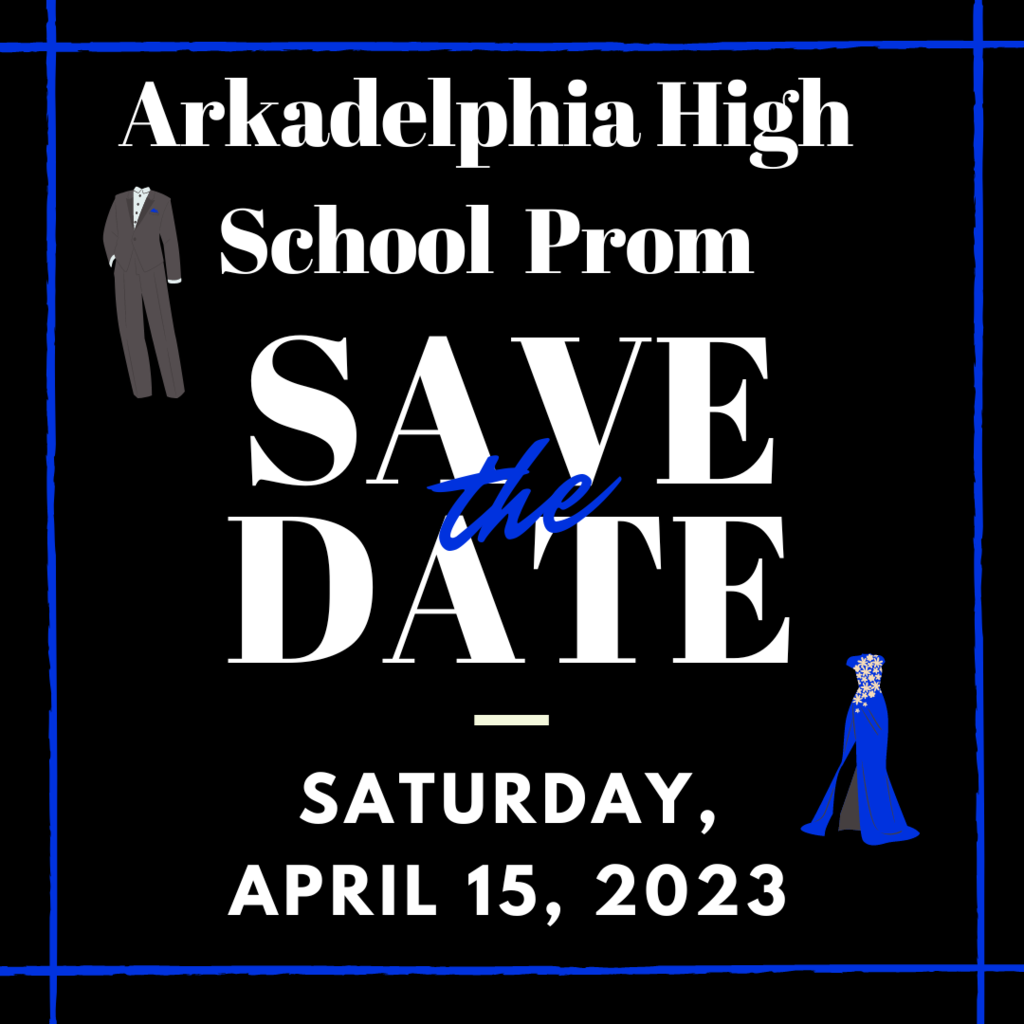 ATTENTION JUNIOR PARENTS & GUARDIANS - Save this date! Important information regarding the ACT Exam given free to all AHS Juniors on March 28th.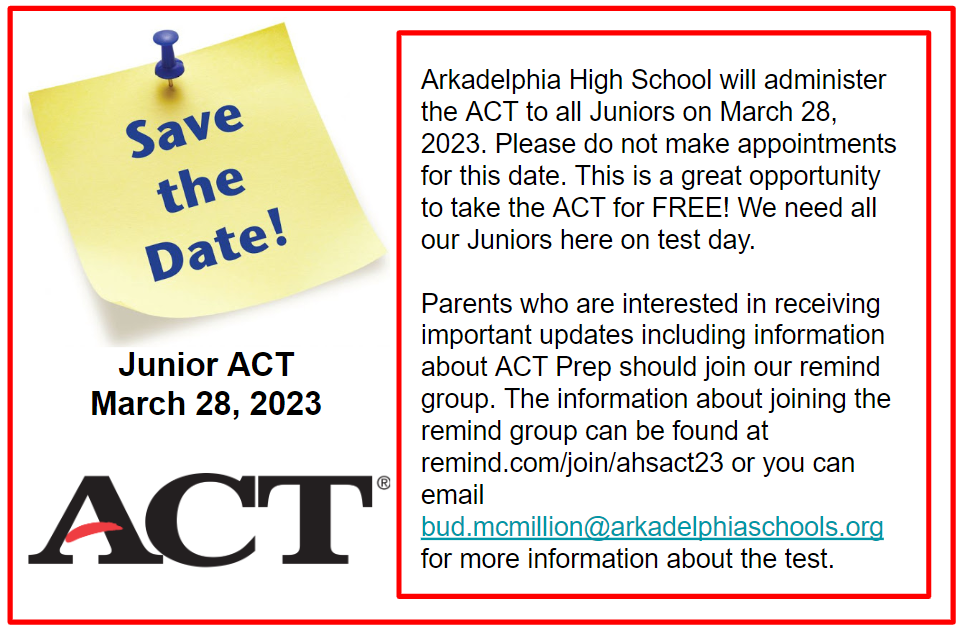 Tenth Grade Parents. We would like to take this opportunity to share some information regarding the PreACT Exam that all sophomores took in November.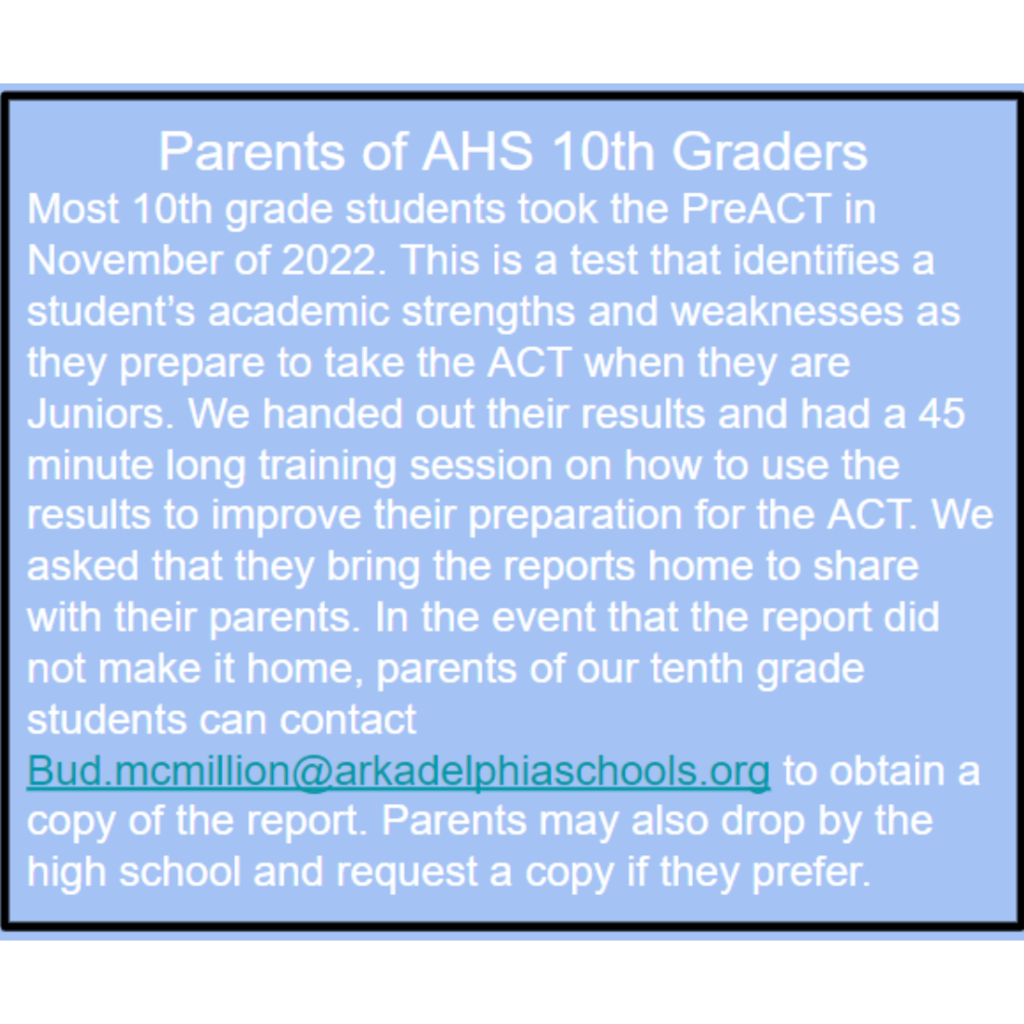 Parents, we hope to see you at Tuesday's FACE (Family and Community Engagement) meeting at noon! If you are a community member who would like to participate in our upcoming Reality Fair, please join us.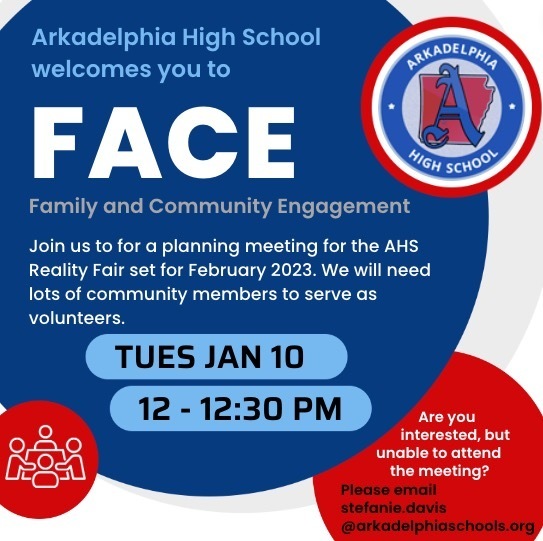 Arkadelphia High School competed to two teams this season in the U.S. Cyberpatriot competition. The AHS JROTC team finished 1st among the Armed Service Division in their Tier. The AHS Open team finished 5th in the Gold Tier. The National Youth Cyber Defense Competition is an online-based program that gives teams a set of virtual operating systems and are tasked with finding and fixing cybersecurity vulnerabilities while maintaining critical services. Congratulations AHS Cyberpatriots!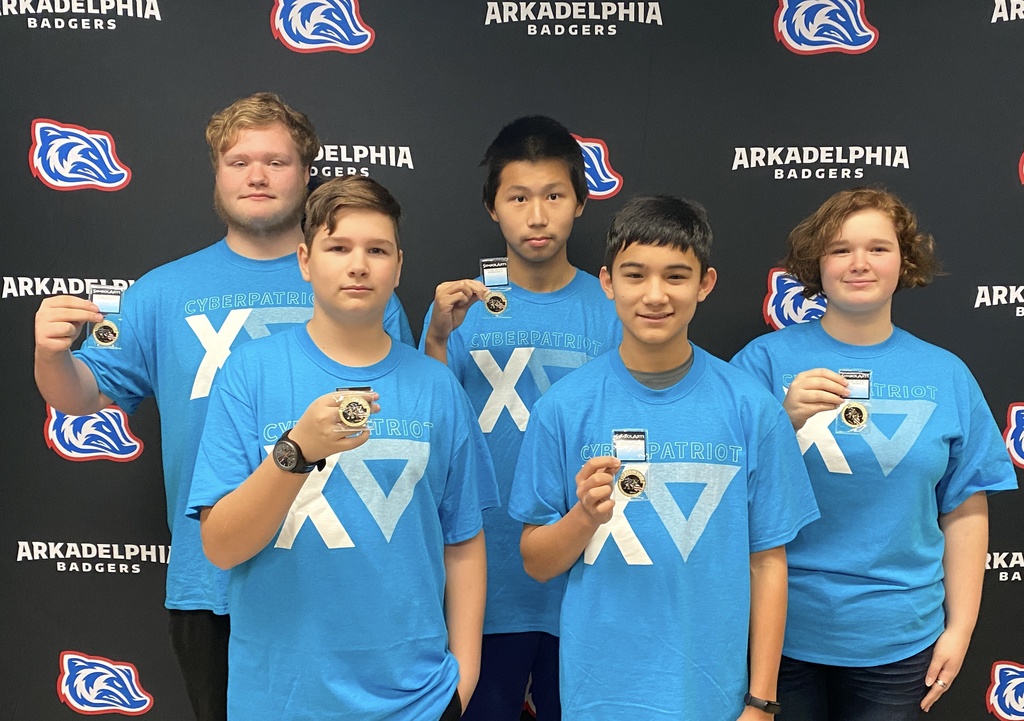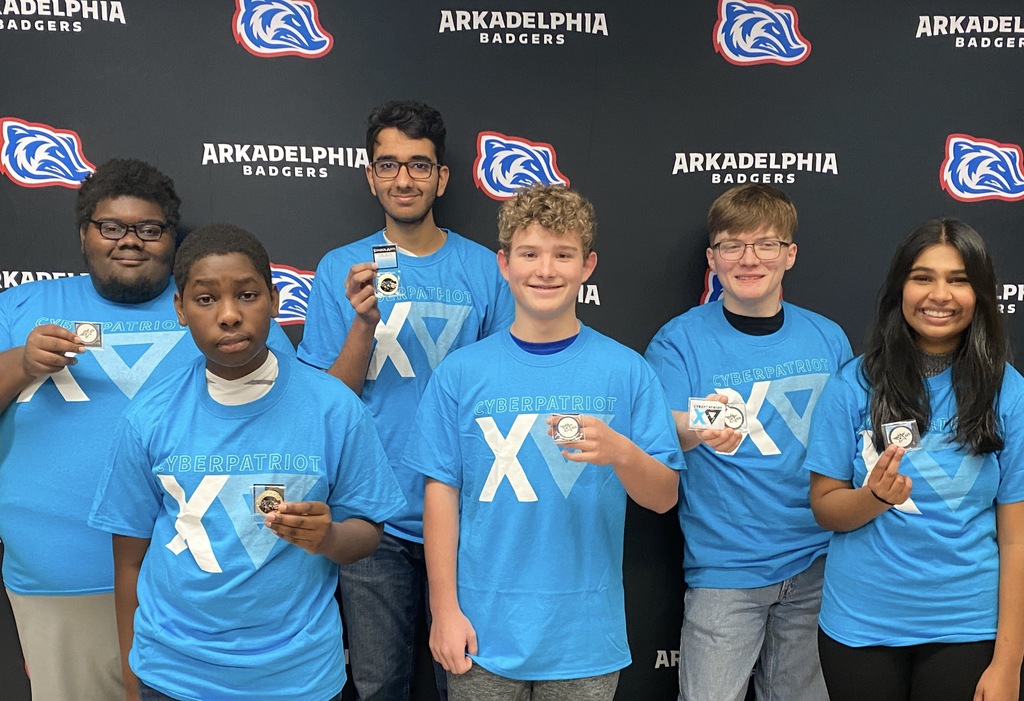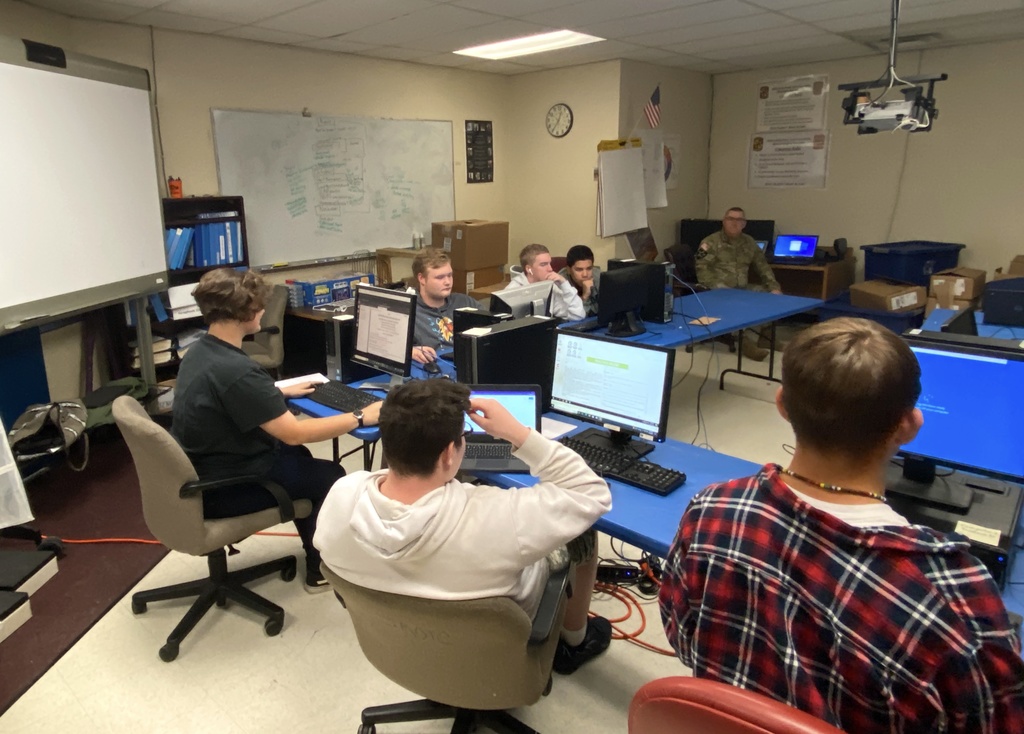 AHS Beta Club is hosting a Blood Drive on Wednesday, January 11th, from 9:00am until 2:00pm in the AHS parking lot. Look for the Arkansas Bloodmobile. Walk-ins from the community are welcome!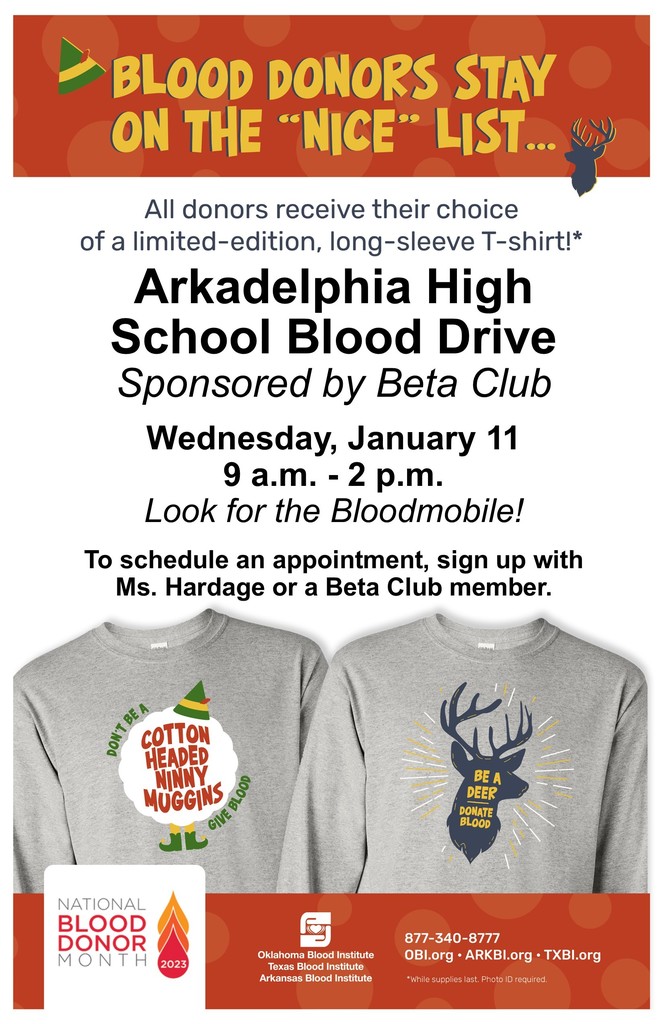 Arkadelphia High School semester exams will be conducted December 14 - 16. Please note the testing schedule as well as other important information for students during semester exam days. Friday, December 16th, is the last day of the first semester.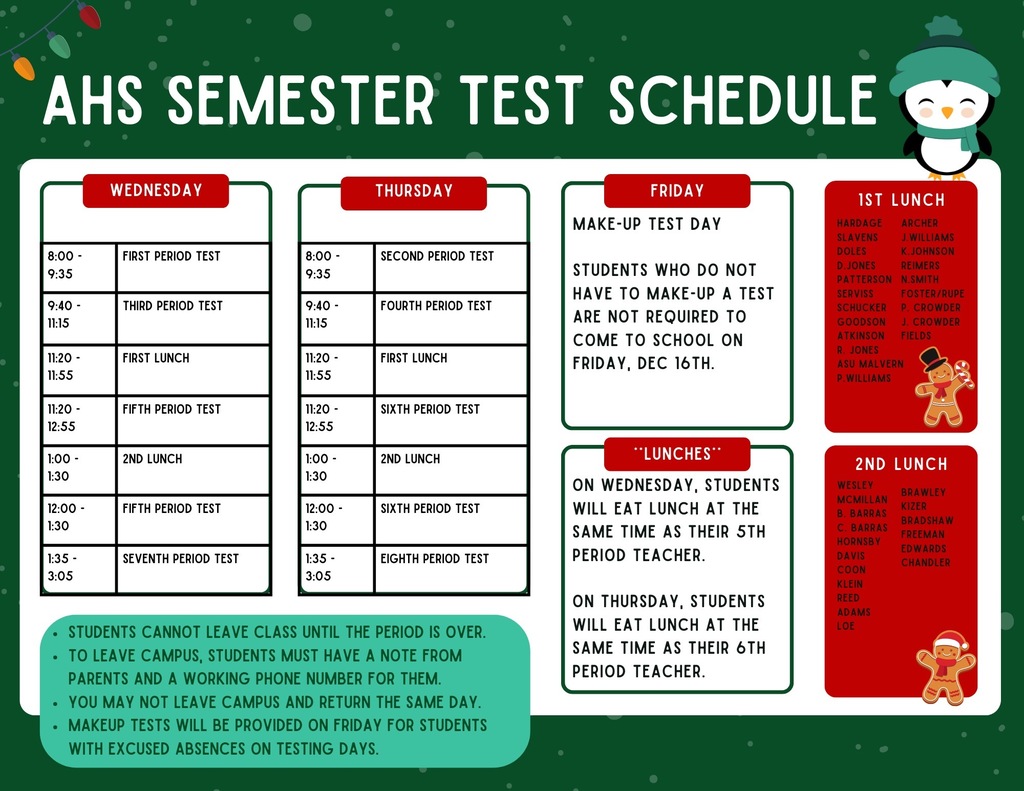 FACE is excited to support the AHS staff and teachers as we wrap up the first semester. Join us on Tuesday November 29 at noon in Mrs. Davis's room (537, next to Mrs. Wesley's room). Parents and community members interested in participating should click on the Google form below to sign up as volunteers and receive periodic updates from FACE.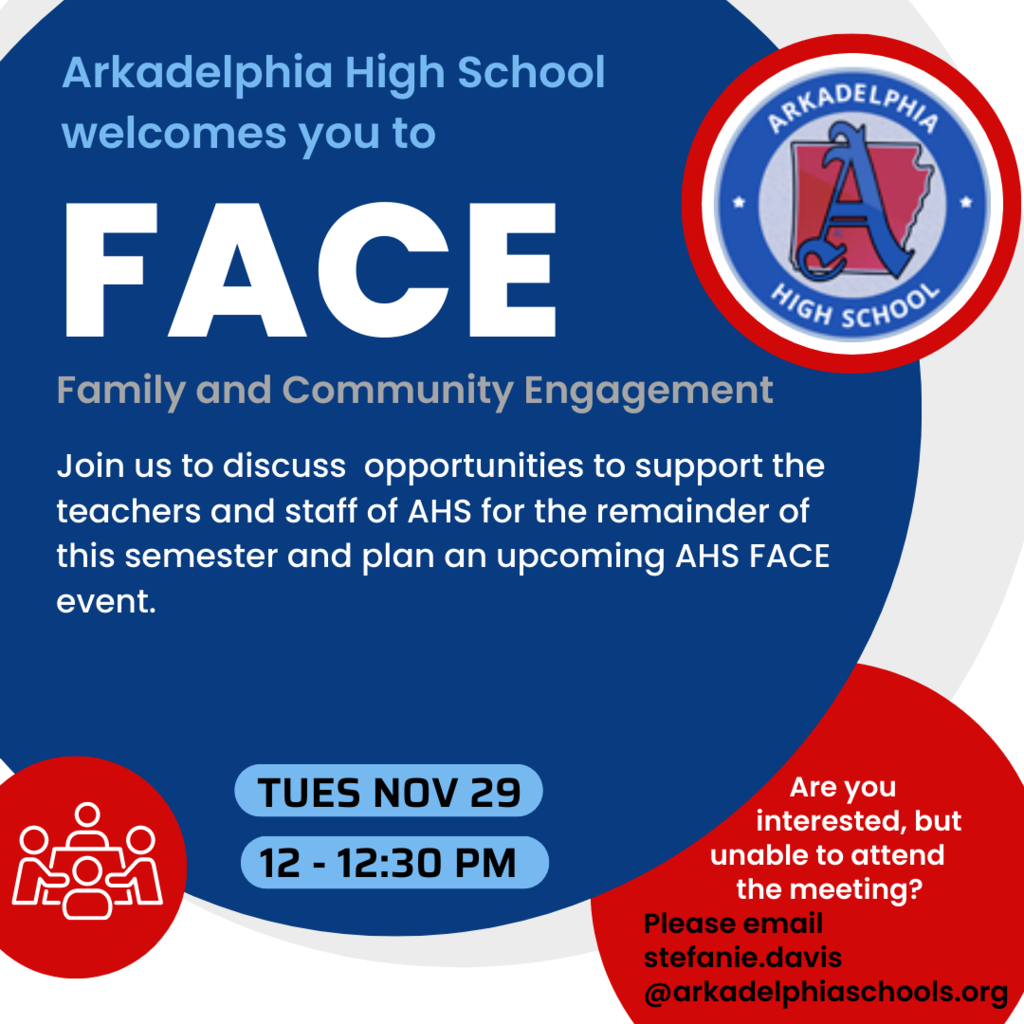 The First Grading Period Honor Roll for Arkadelphia High School. #BadgerPride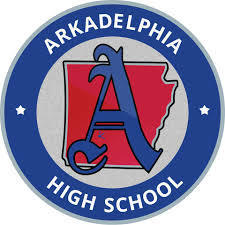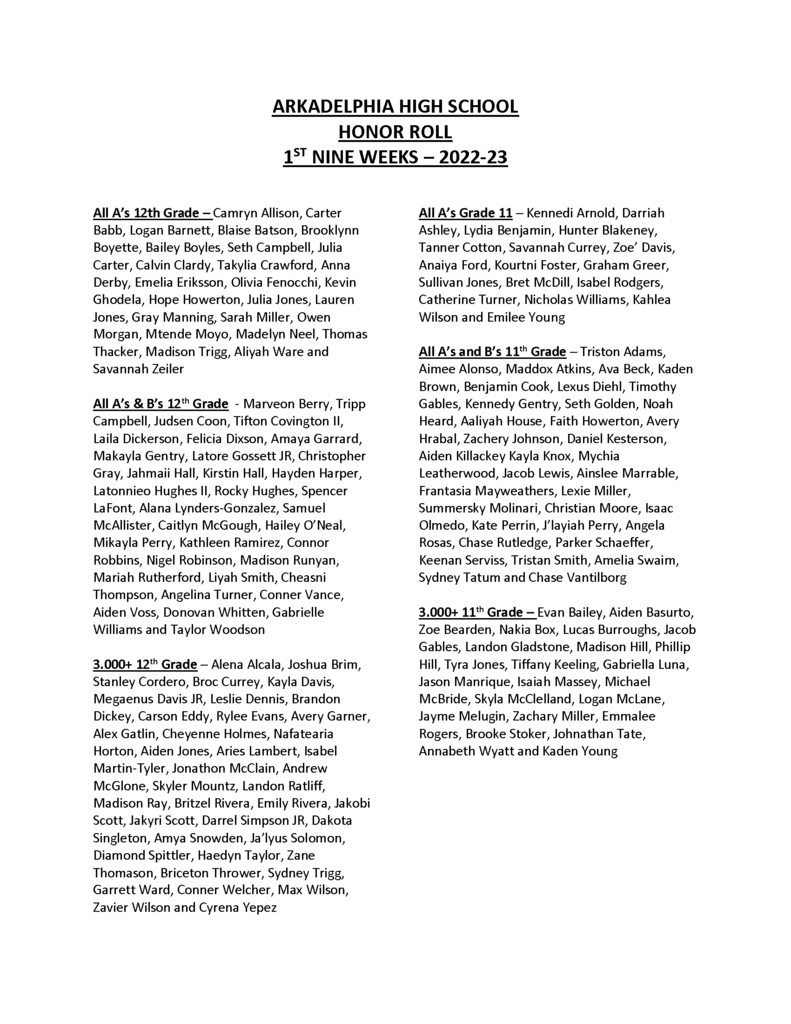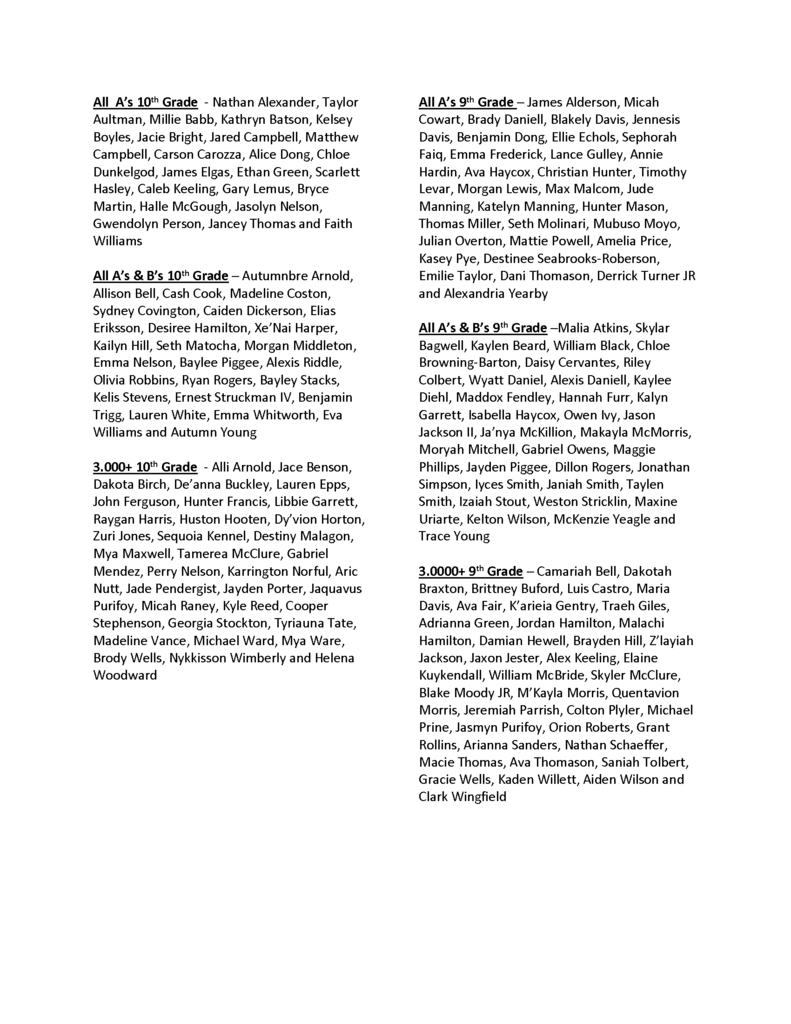 Support AHS FCCLA by purchasing a raffle ticket for a chance to win a new 55-in. television. The drawing will be held on December 12th. You can purchase a chance to win up until that date. Tickets are 1 for $10 or 2 for $15. See an FCCLA member or contact Mrs. Jones. Thanks for your support!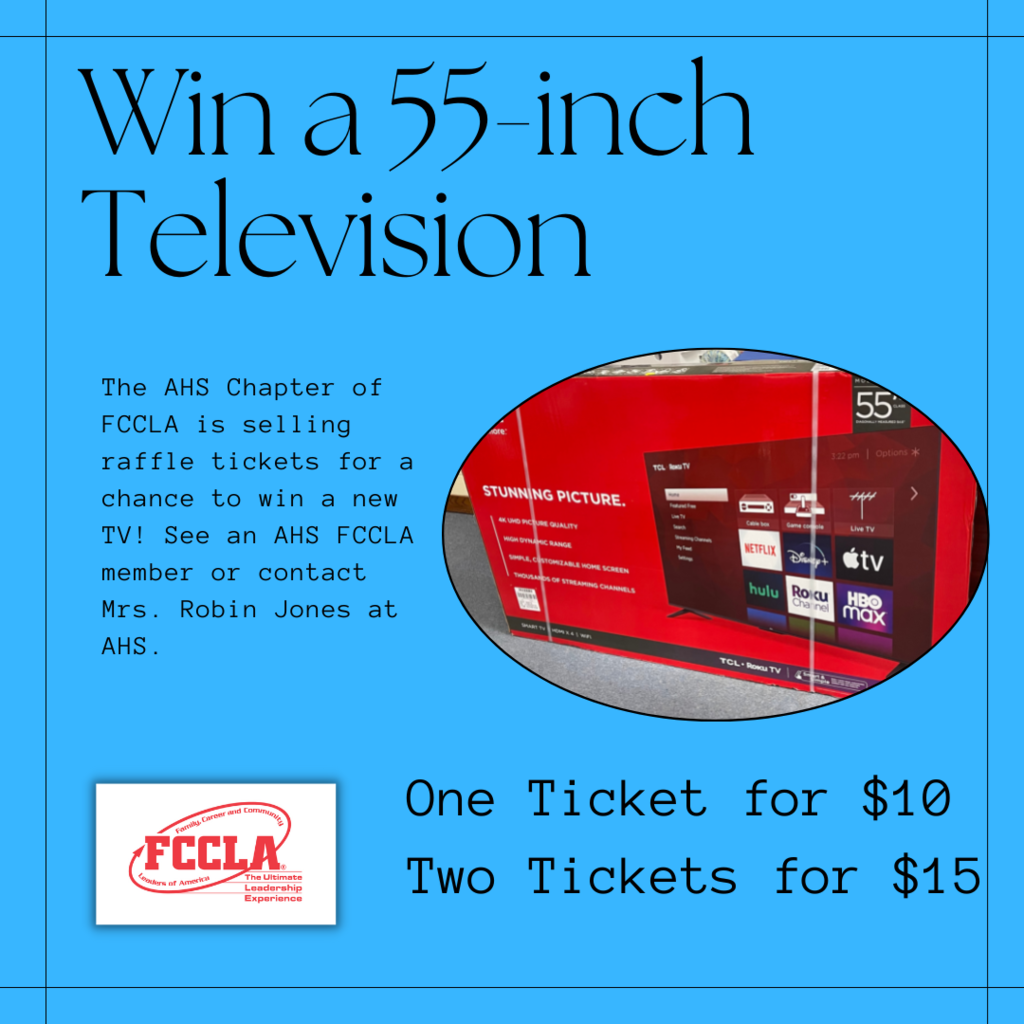 Juniors! It's time to order your class rings! Class Ring orders at AHS will be taken on Wednesday, November 9th from 11:15AM-12:30PM in the cafeteria. A $100 down payment may be made with cash, check, credit card, or money order. Payment plans are also available. Pick up a ring sizer packet from the counselor's office if you were unable to attend the junior class meeting.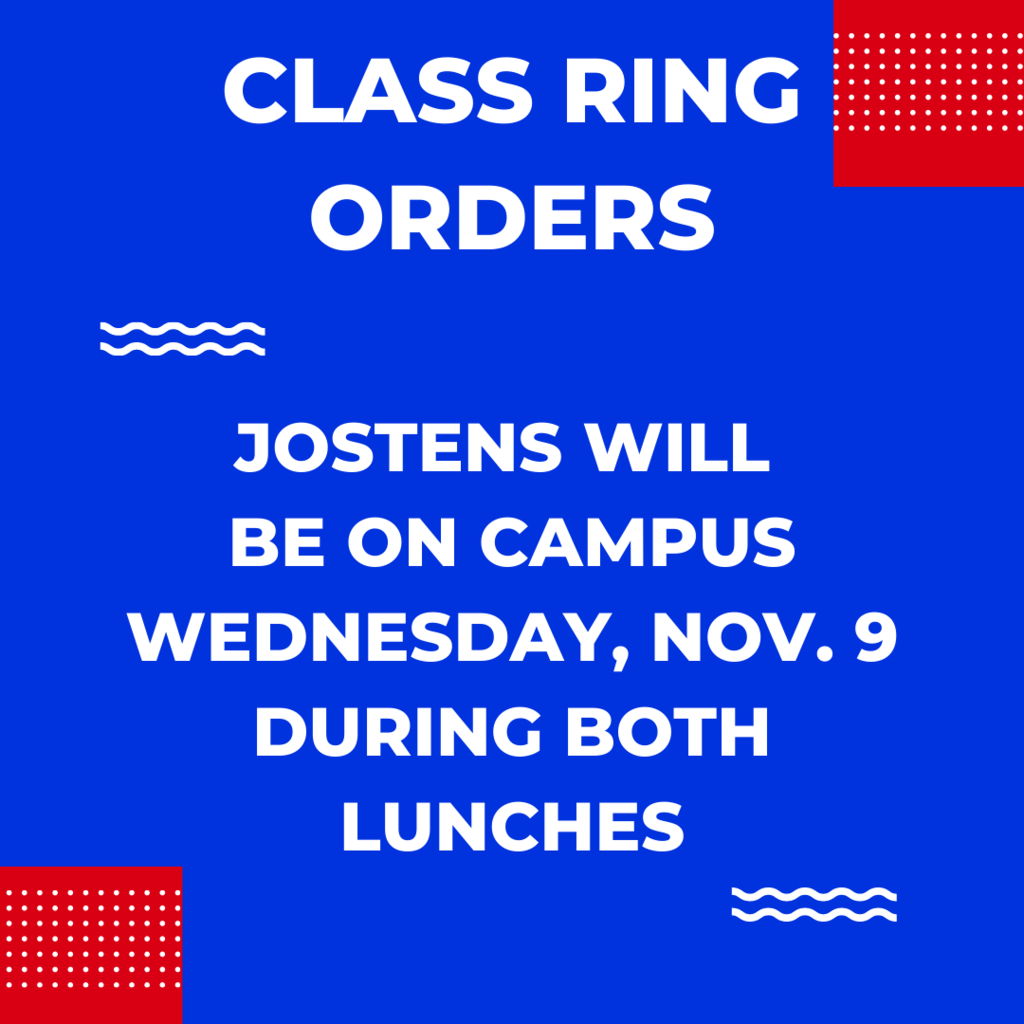 ATTENTION AHS PARENTS/GUARDIANS. Join us on Wednesday for the next FACE (Family And Community Engagement) meeting. The meeting begins at Noon. We look forward to seeing you!

Red Ribbon Week is October 24th-28th. The theme this year is "Celebrate Life. Be Drug Free." AHS Students are encouraged to dress up to show your support for being drug free. #BadgerPride

TIME CHANGE for Lady Badger Volleyball Today Lady Badger Volleyball travels to Mena this evening. The Junior Varsity game will begin at 4:30p.m. followed by Varsity. This is the last regular season game before they head to state next week. Let's GO BIG BLUE! #BadgerPride