FCCLA will hold a fundraiser at Chicken Express TONIGHT from 5:30 to 7:30. Please support their efforts to raise money to donate to the Special Olympics and to attend the National FCCLA Meeting.

The AHS Cone Foundation will be selling hot dogs and other goodies this Saturday from 10 a.m. to 2 p.m. at Atwoods! Come show your support!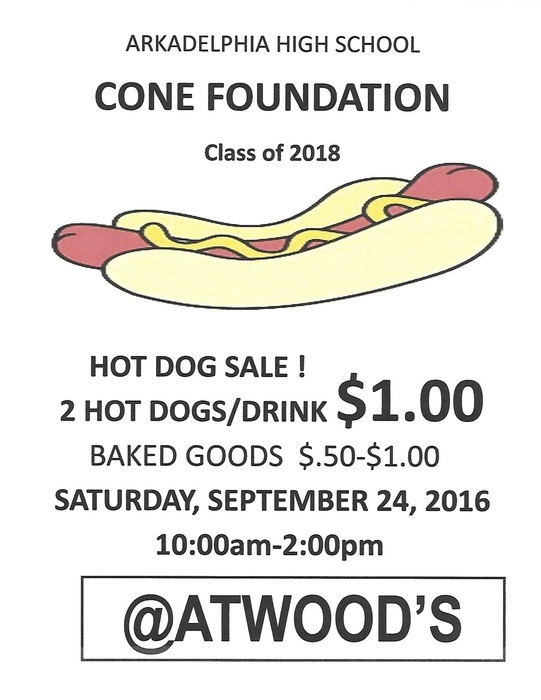 South Central Arkansas Electric Cooperative is spending the day at Arkadelphia High School teaching our engineering and technology students about electrical safety.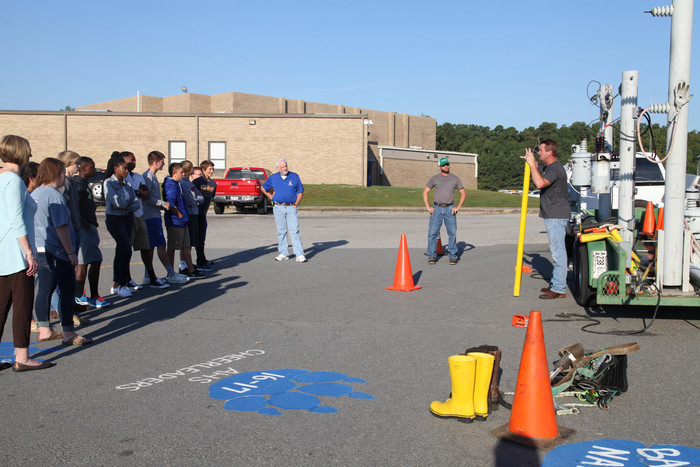 Come buy a hot dog and support the AHS Cone Foundation on Sept. 24 at Atwoods!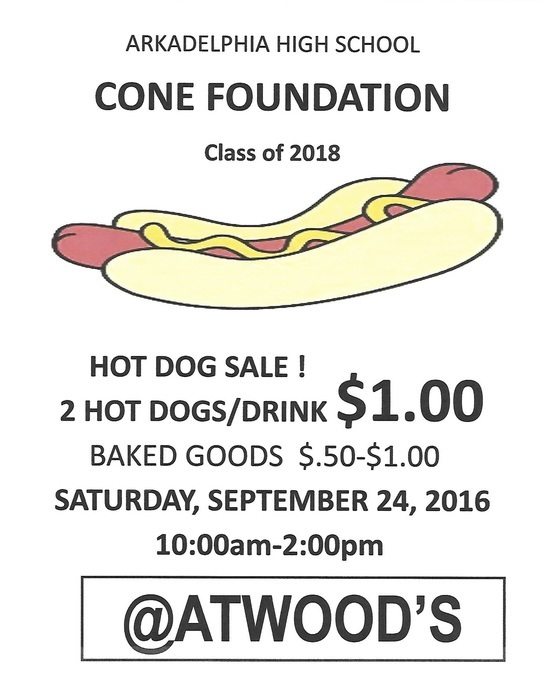 The Barnhill Preserve visited Perritt Primary today and brought several baby animals for the students to see!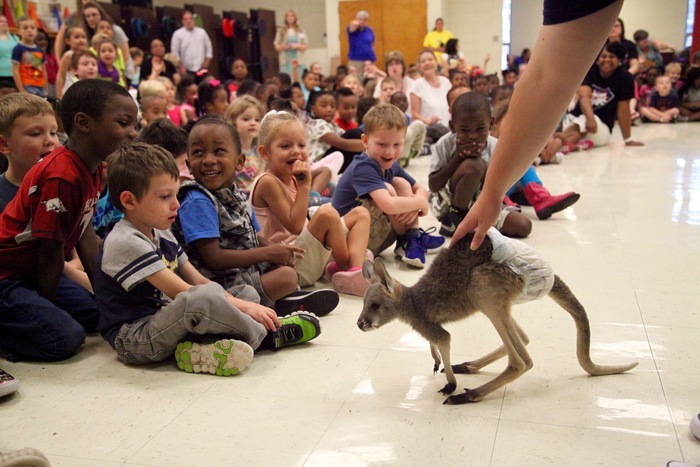 Parents, don't forget! You have to register by Monday, Aug. 29 for lunch count for the Parent Involvement Meeting on Sept. 1.

Meet the Badger photos are up on our Facebook! This album makes us EXCITED for 2016-17 activities! Good luck this year to all of our Badgers!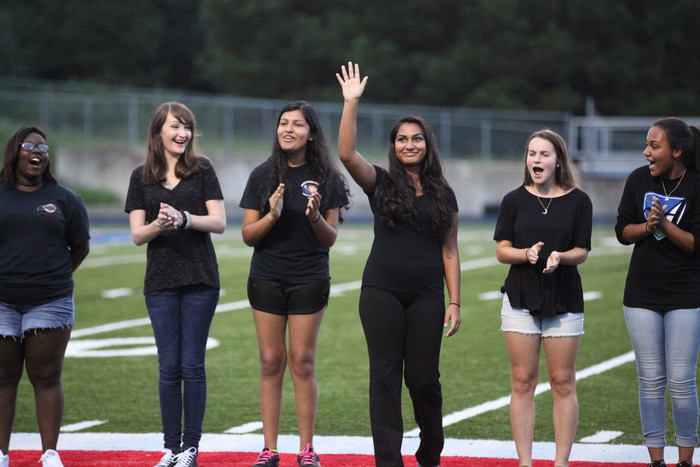 Mark your calendars - APS Parent Involvement Meeting will be September 1 in the Board Room!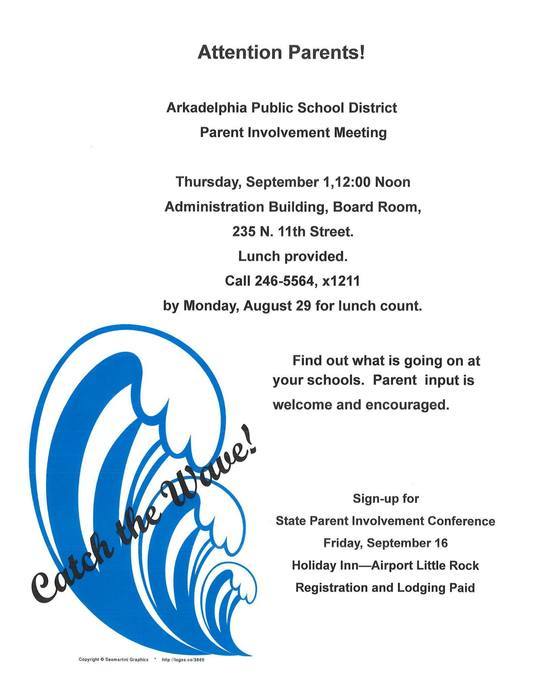 Badgerfest/Meet the Badgers is tomorrow night! Come out and show your support for the 2016-17 Badger teams!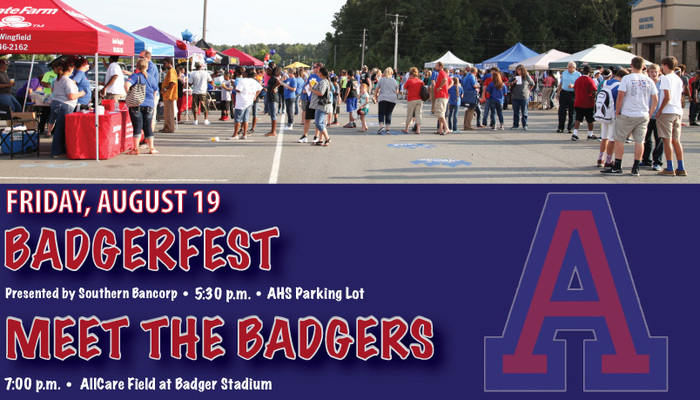 The 2016-17 school year begins tomorrow! We are excited to welcome all of our new and returning students. It's going to be a great year! #badgerpride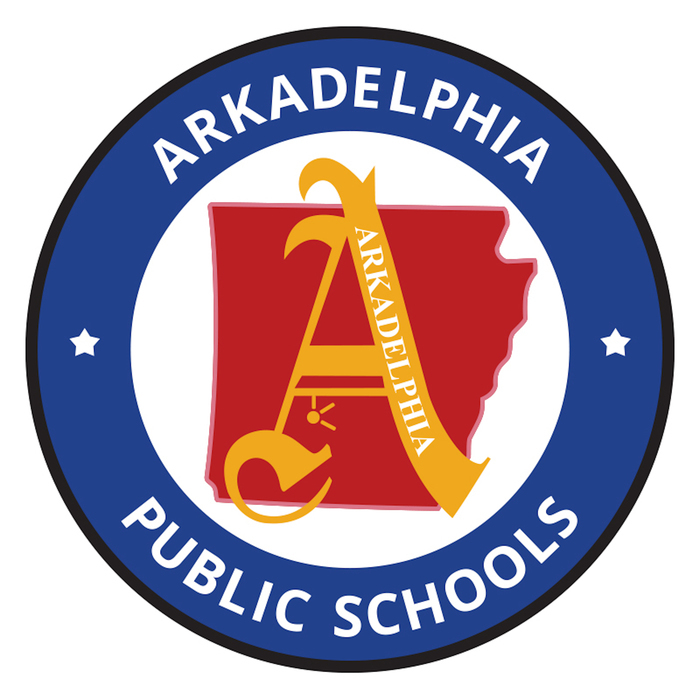 Don't forget - Open House for Peake Rosenwald, Perritt, Central, Peake and Goza is today!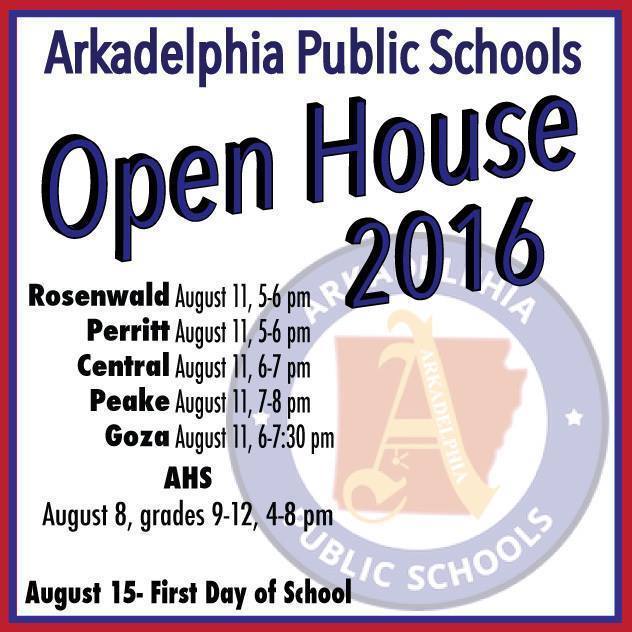 Men United, Inc. is hosting the 8th Annual Back to School Roundup this Friday at 6 p.m. at the Arkadelphia Senior Adult Center. FREE school supplies available!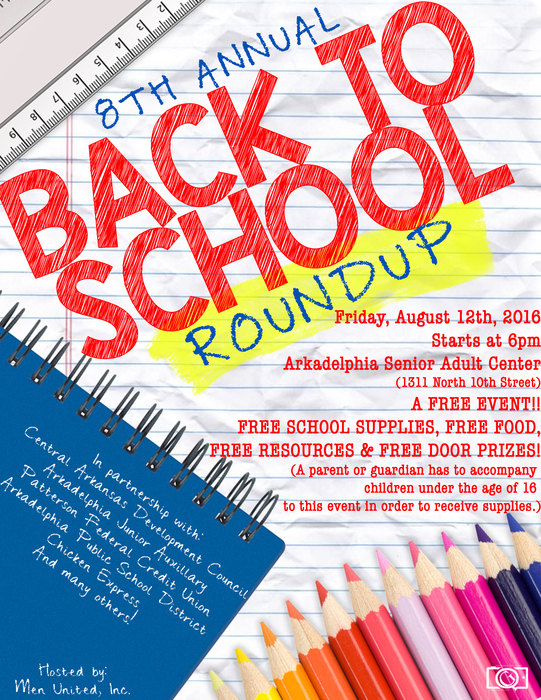 Open House for Peake Rosenwald, Perritt, Central, Peake Elementary and Goza is TOMORROW. Come meet your new teacher!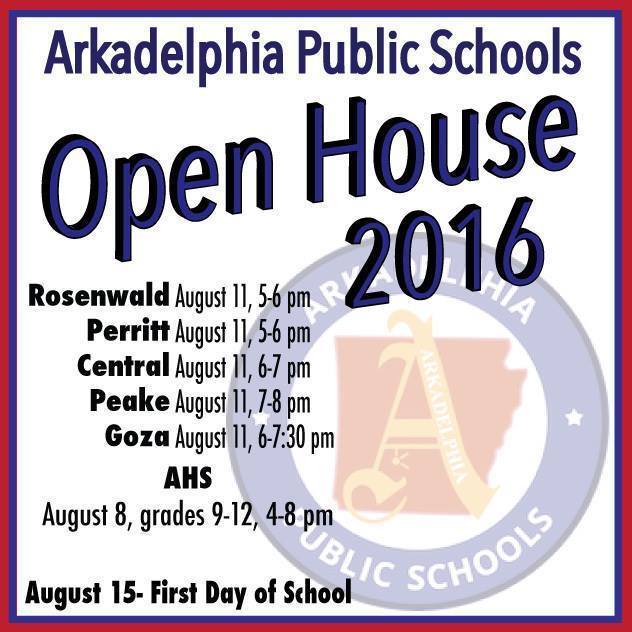 The annual Back-to-School Celebration for the APSD faculty has begun! We are excited to welcome our students back!

Arkadelphia High School's Open House is TODAY from 4 - 8 p.m.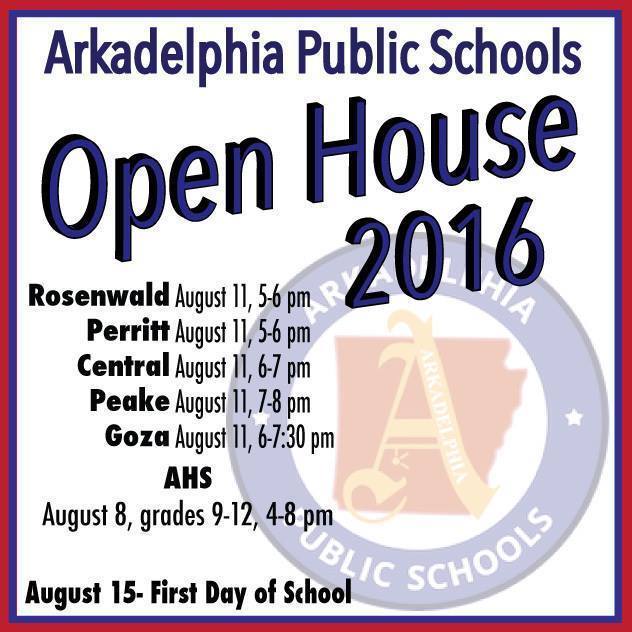 Connect with us on Instagram! We are excited to share photos with you throughout the 2016-17 school year!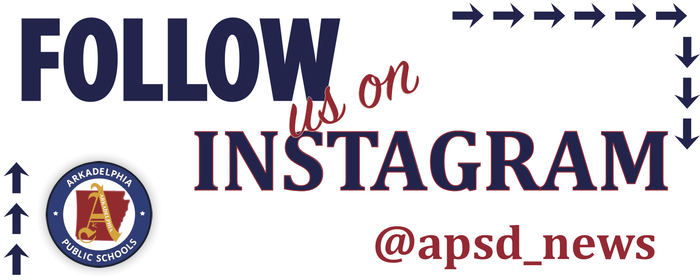 New Teacher Orientation is today! We are excited to welcome our new teachers to APSD for the 2016-17 school year!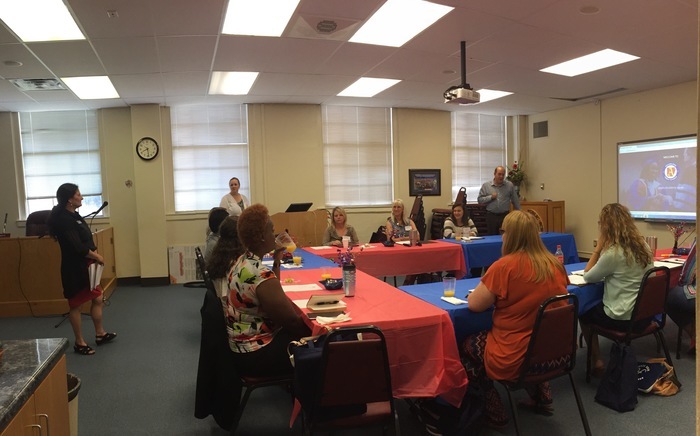 The first day of school is right around the corner! Here is the 2016 Open House information. We are excited for the 2016-17 school year!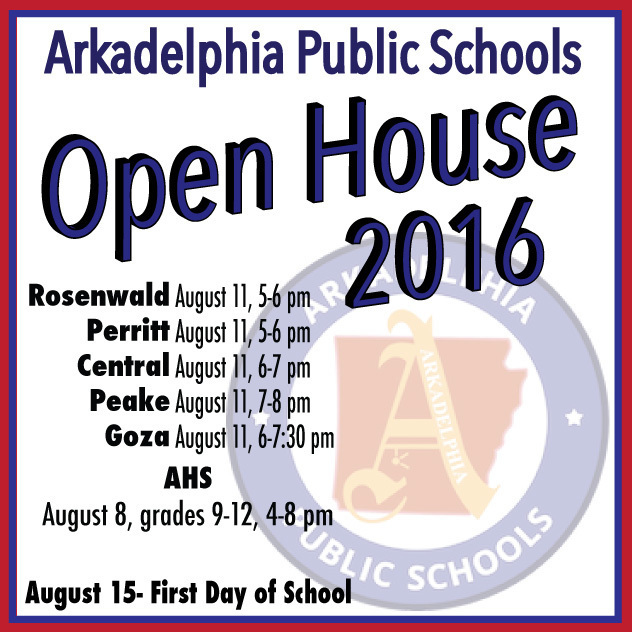 Stay updated during the 2016-17 school year by connecting with us through social media and the APS mobile app and website!

We hope all of you have a great and safe summer! See you on August 15 for the 2016-17 school year.