Tomorrow, AHS Beta Club is hosting the Arkansas Bloodmobile from 9:00a.m. until 2:00p.m. in the Arkadelphia High School parking lot. Walk-ins from the community are welcome!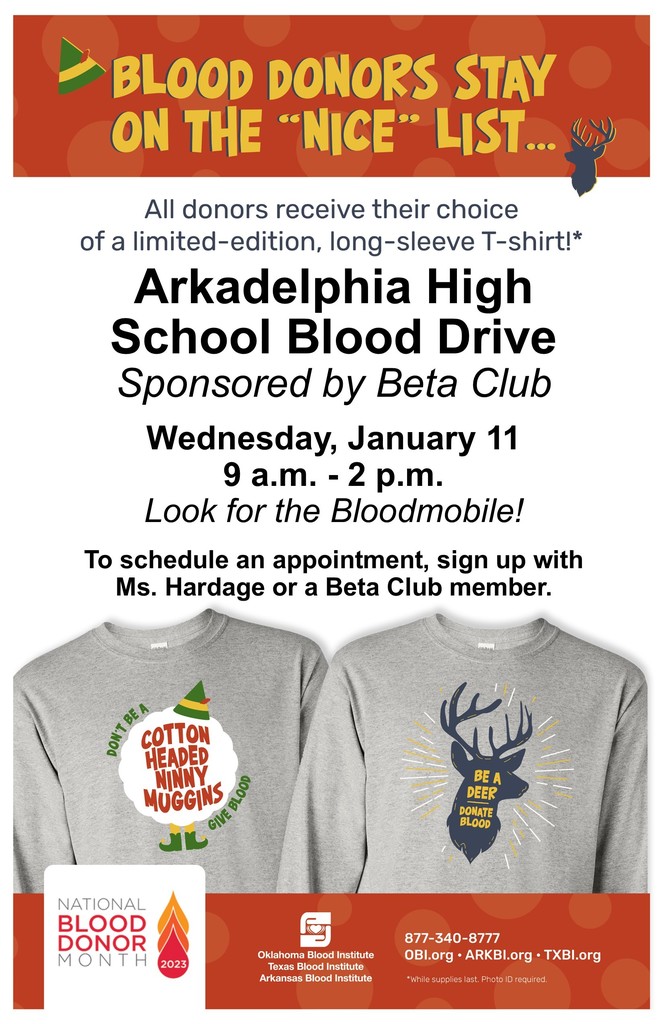 Arkadelphia Public School District will host a Groundbreaking Ceremony on Tuesday, January 17, 2023, at 11:00 a.m. for the new Peake Elementary School located at 1609 Pine Street. We invite the Arkadelphia community to join us on this wonderful and historic day! #BadgerPride

Parents and Families! We hope you will join the Social Media Awareness Campaign (SMACtalk) scheduled for this evening at 6:30 p.m. Sign up at smactalk.info/parent-webinars to receive the Zoom link. The speaker will be Jennifer Franklin, the Training & Civic Liaison Specialist for the Little Rock FBI Office. She will be sharing her experience and insight regarding sextortion and what parents need to know. #SMACtalkAR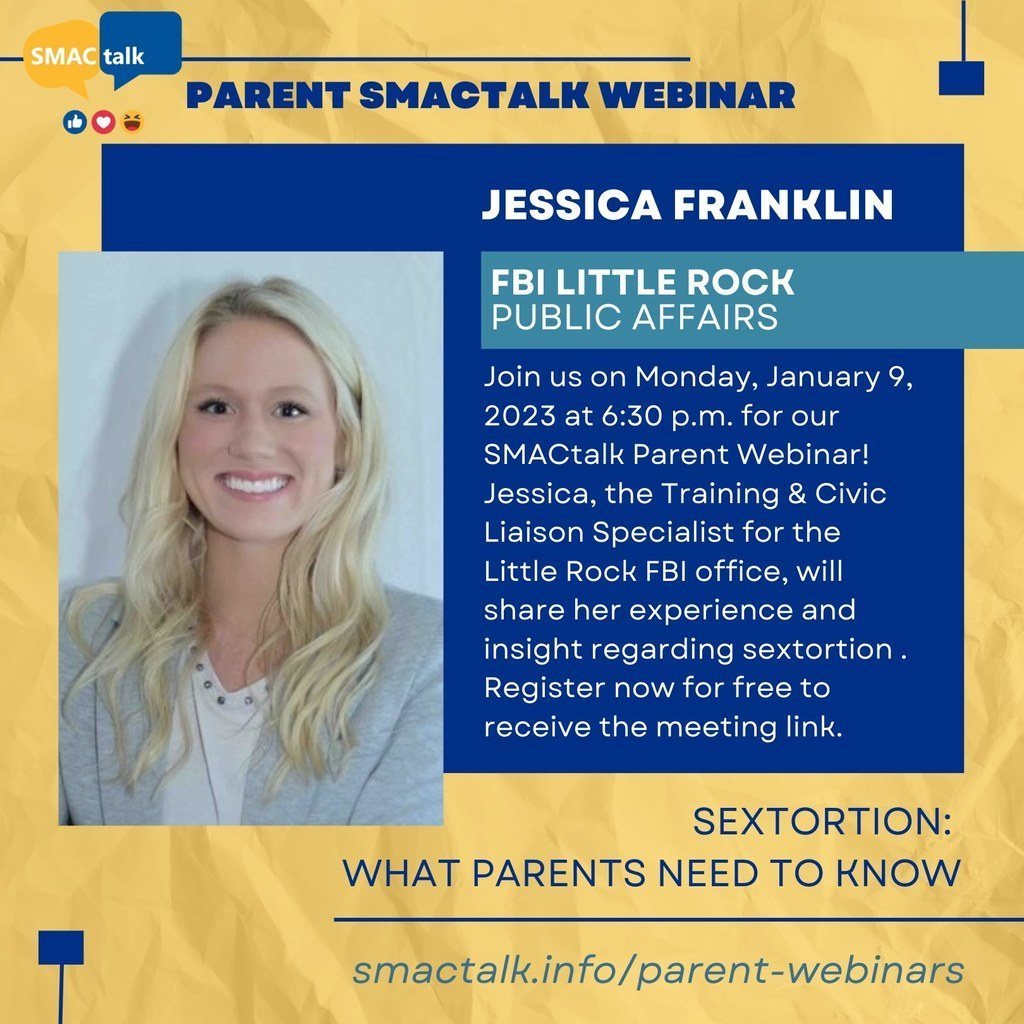 TODAY IS NATIONAL LAW ENFORCEMENT APPRECIATION DAY! We are so thankful for our Clark County and Arkadelphia Law Enforcement Agencies. They go above and beyond to keep our schools safe! We appreciate all our police officers! #BadgerPride

Here's what is happening this week in the Arkadelphia Public School District! #BadgerPride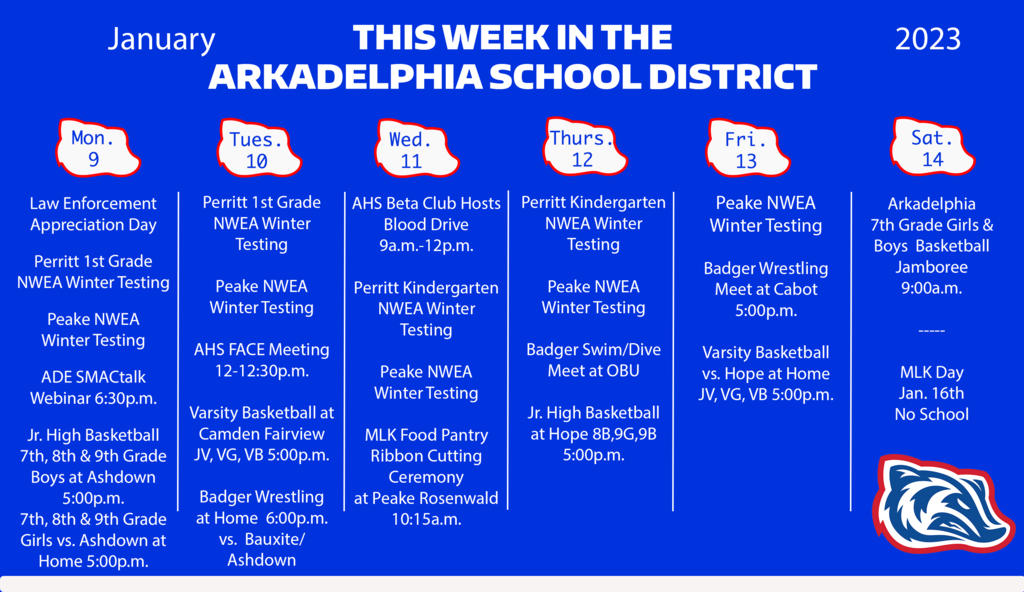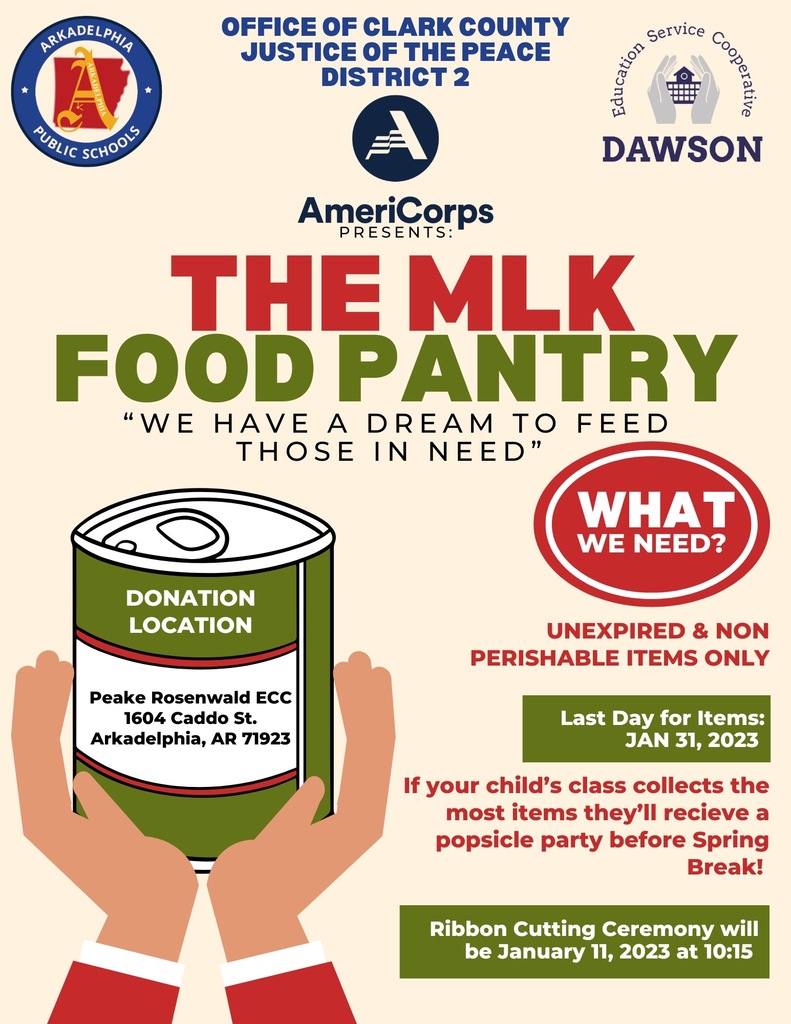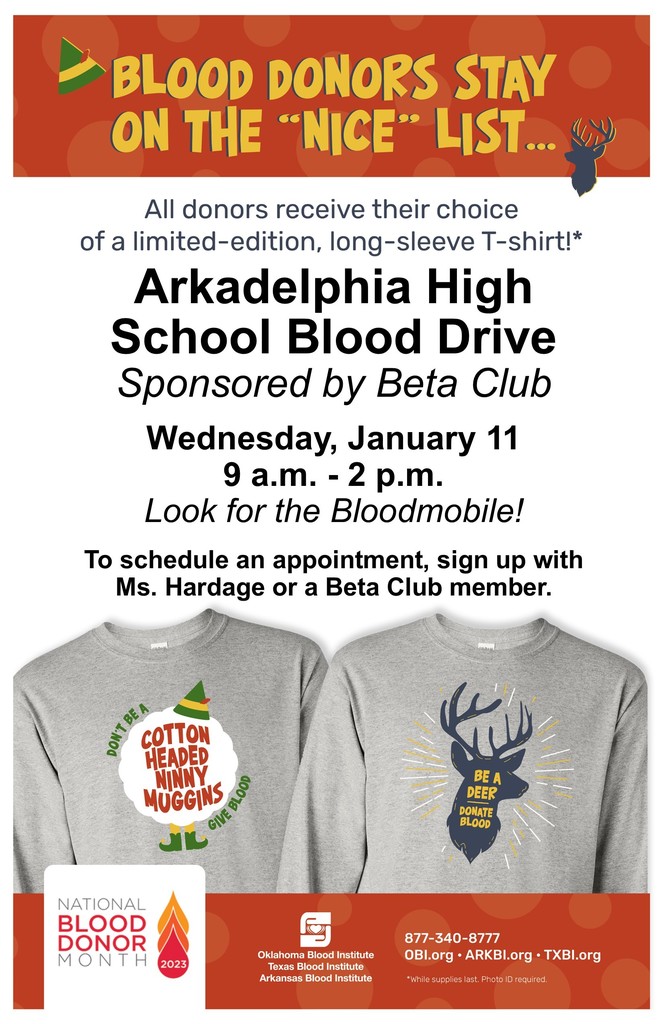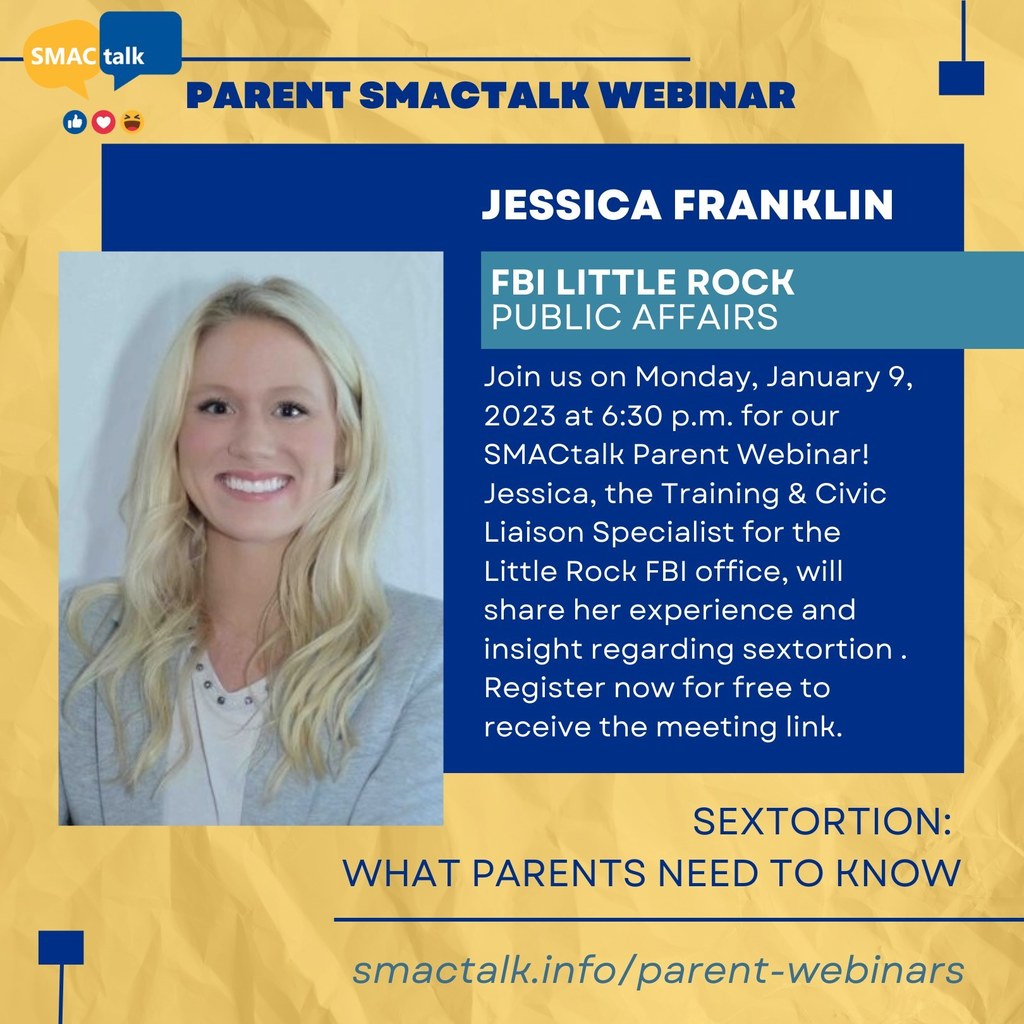 It's been a good week back to school! As we begin our spring semester, we want to reshare our 2022-23 School Academic Calendar for our families and community. Have a great Friday!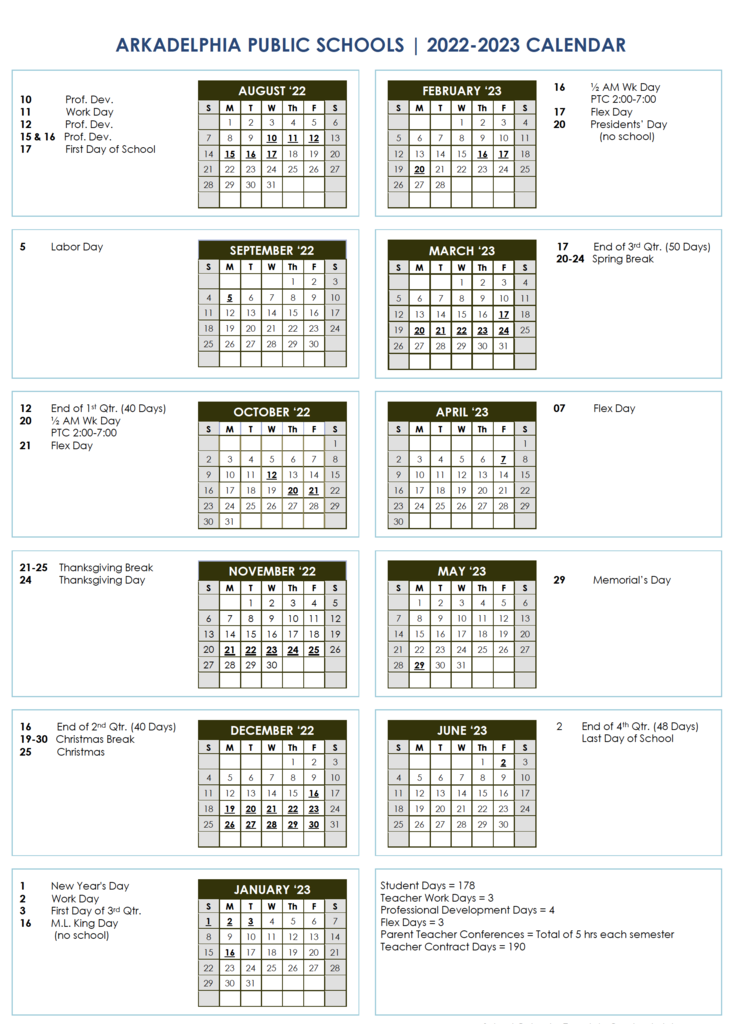 Goza Middle School Choir students and their teacher, Mrs. Lori Hanlon, made a special trip last semester to see one of their own at The Studio Theater in Little Rock. David Garrett, a seventh grader at Goza Middle School, performed as Archie in 13: The Musical. This was David's seventeenth role to be cast in since 2019. He was also named to the All-Region Choir last semester. David's next performance will be in Titanic: The Musical at the Royal Theater in Benton. The show opens on February 9th. David is the son of Mark and Maggie Garrett. We are so proud of David and can't wait to see what the future holds! #BadgerPride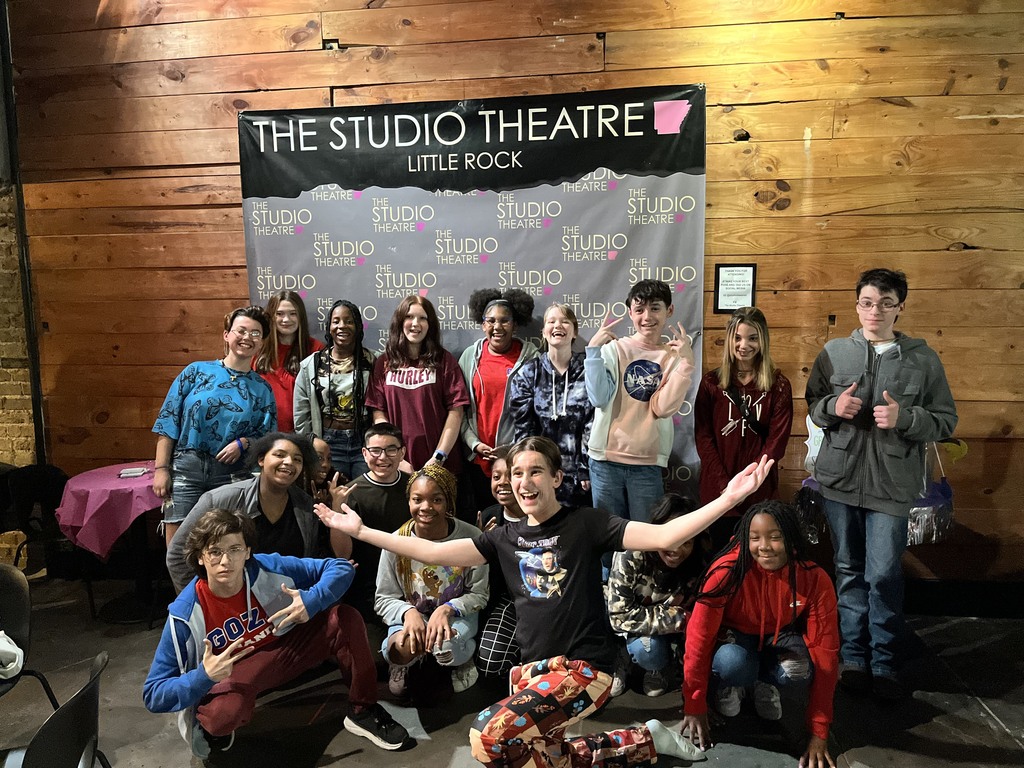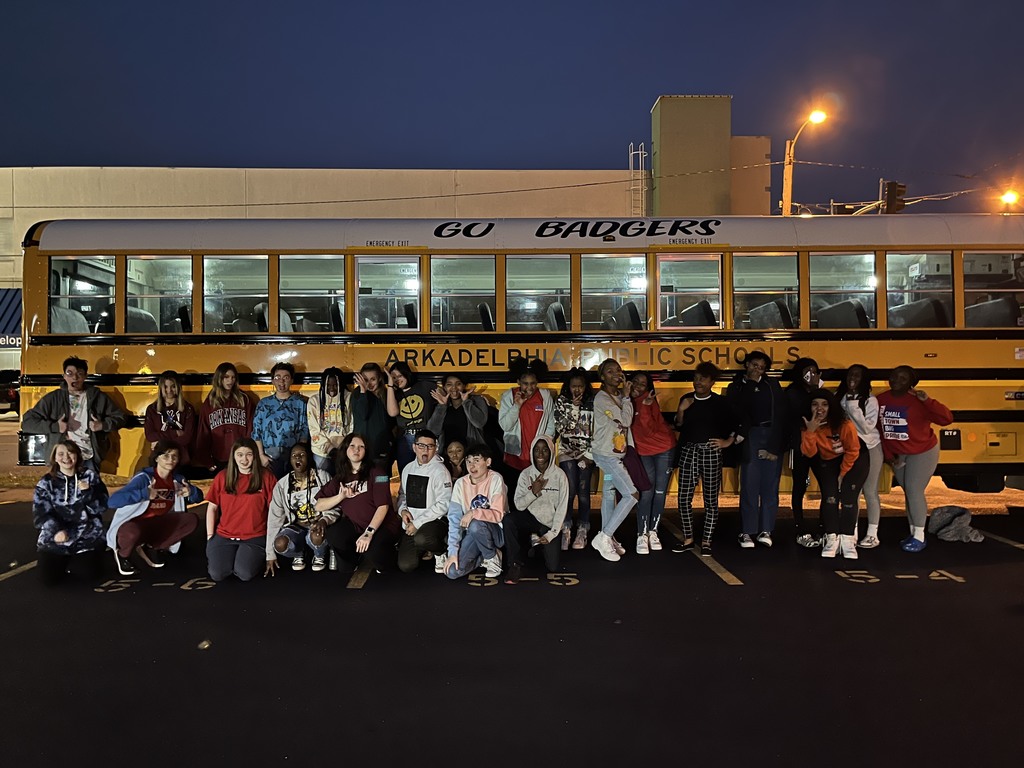 ATHLETIC EVENT UPDATE. The home wrestling match scheduled for Wednesday, January 4, has been cancelled. The next match on the schedule for Badger Wrestling is January 10th at home. #BadgerPride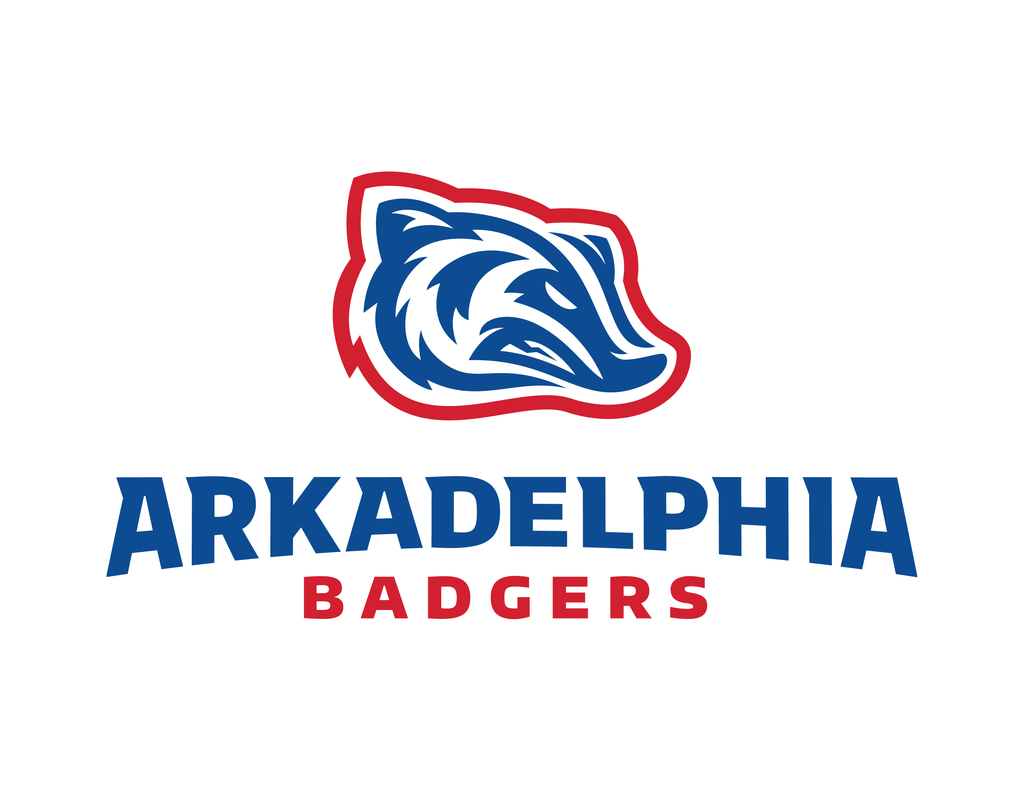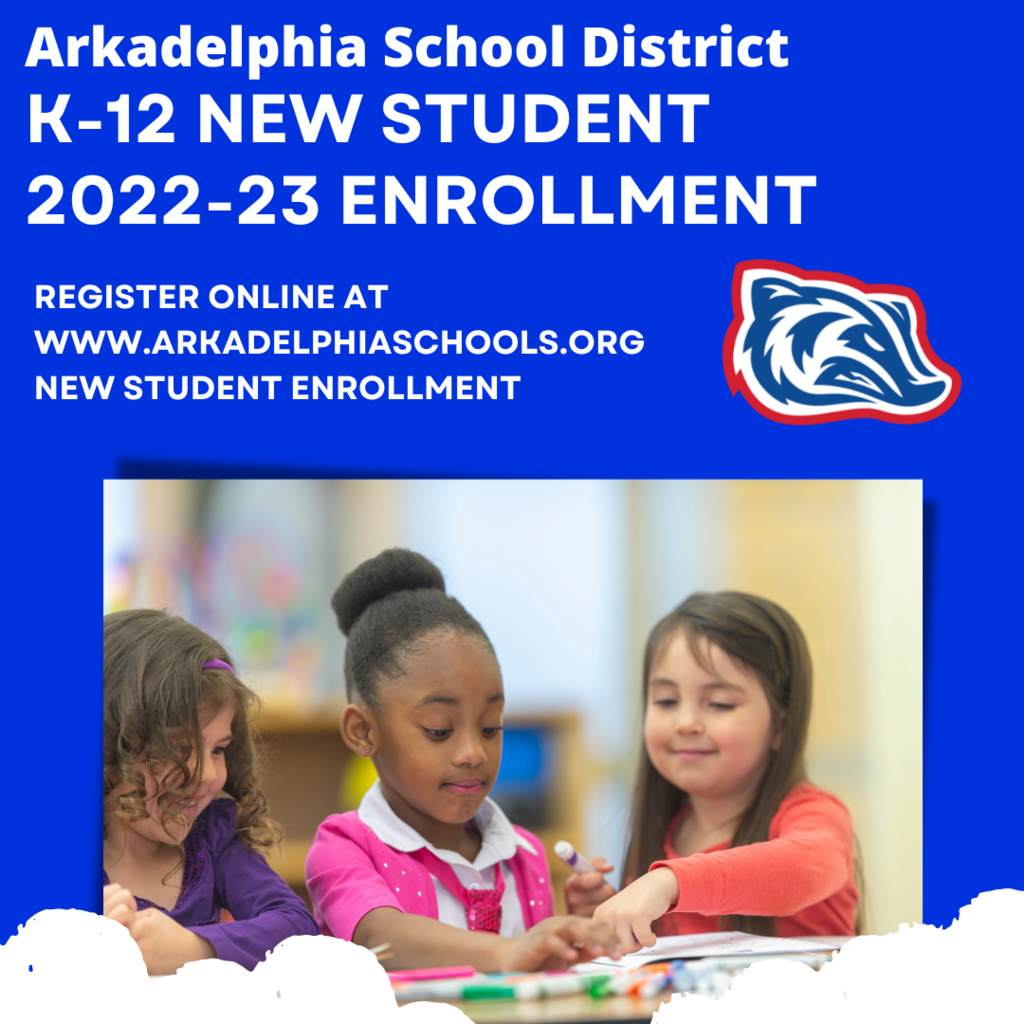 Happy New Year! We hope all our students and staff have enjoyed their break. We look forward to seeing our students back to campus on Tuesday to start the spring semester. Badger Basketball, Swim & Dive, and Wrestling will all be in action this week. #BadgerPride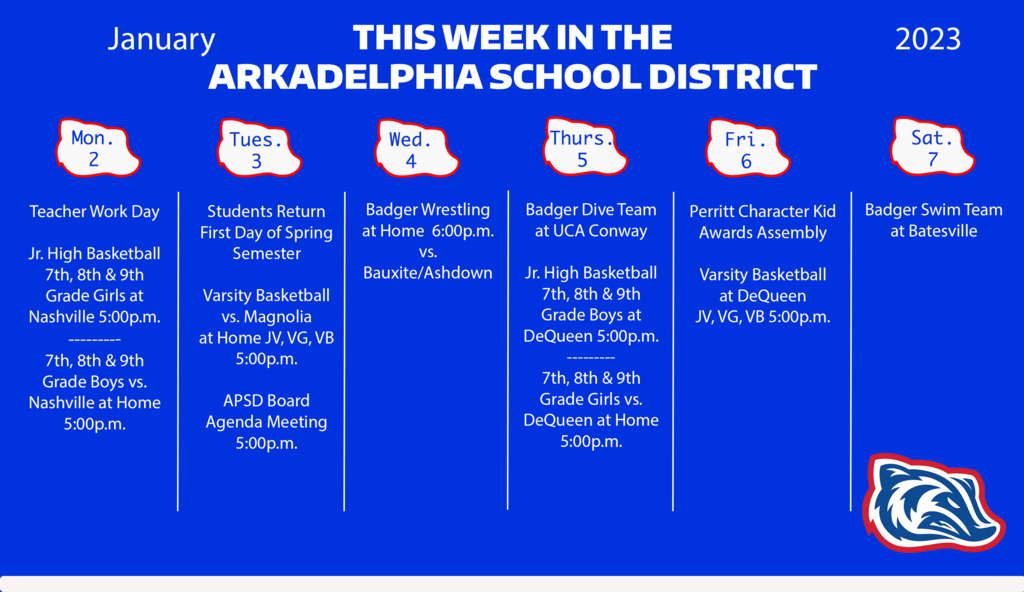 APSD Business Manager, Tammy Barger, recently announced her retirement effective at the close of 2022. Tammy has spent over 21 years working in the Arkadelphia Public School District. She was presented a Badger Pride Award and a gift basket from her colleagues at the Administrative Office and Team Christmas Lunch. Tammy, we hope you enjoy your retirement! Thank you for your years of service. #BadgerPride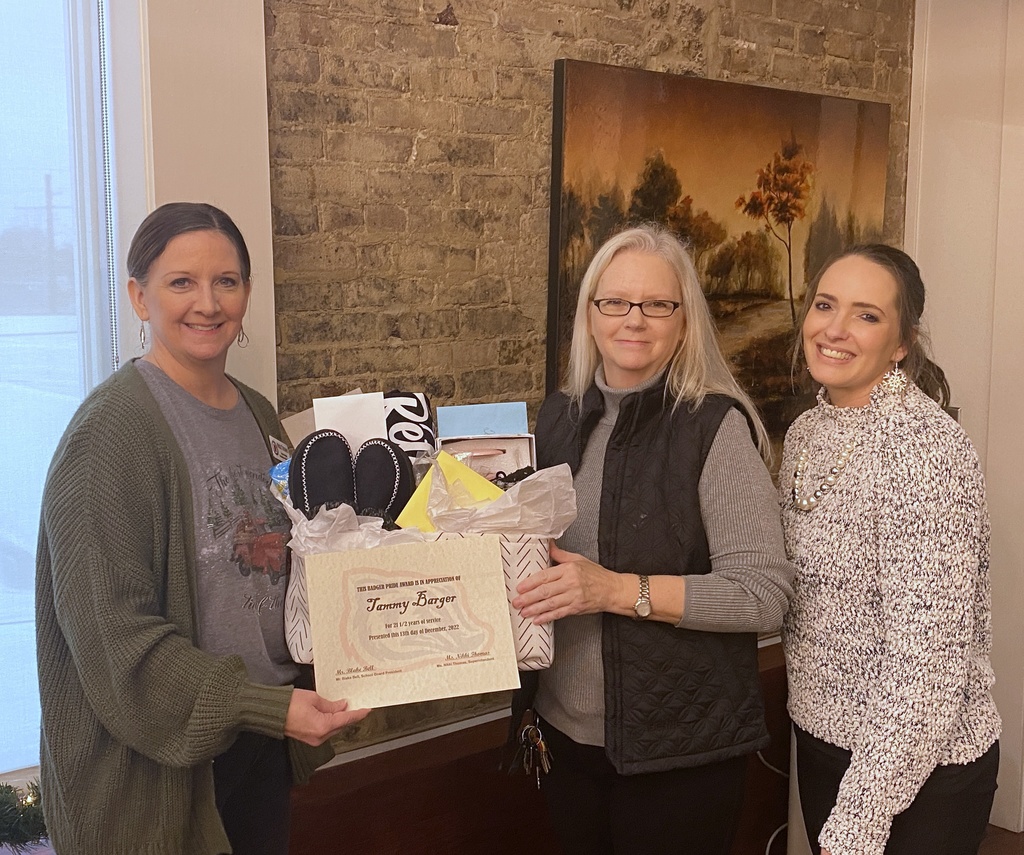 The AHS Chapter of Educators Rising and their advisor, Ashley Wesley, were recognized in the December Board meeting. The group attended the Region 5 Conference in November with student competitors placing first or second in each of their events. The AHS Chapter also delivered treat baskets to each APSD Campus during American Education Week, facilitated activities at Perritt Literacy Fall Festival and Book Character Dress-up Day, gathered donations for the AHS 12 Days of Badger Give-a-Ways, and delivered first-year APSD Staff Christmas goodie bags. Educators Rising is a national organization whose mission is to cultivate a 'new generation of highly skilled educators by guiding young people on a path from high school through college and into their teaching careers." Thank you, Mrs. Wesley and Educators Rising members! #BadgerPride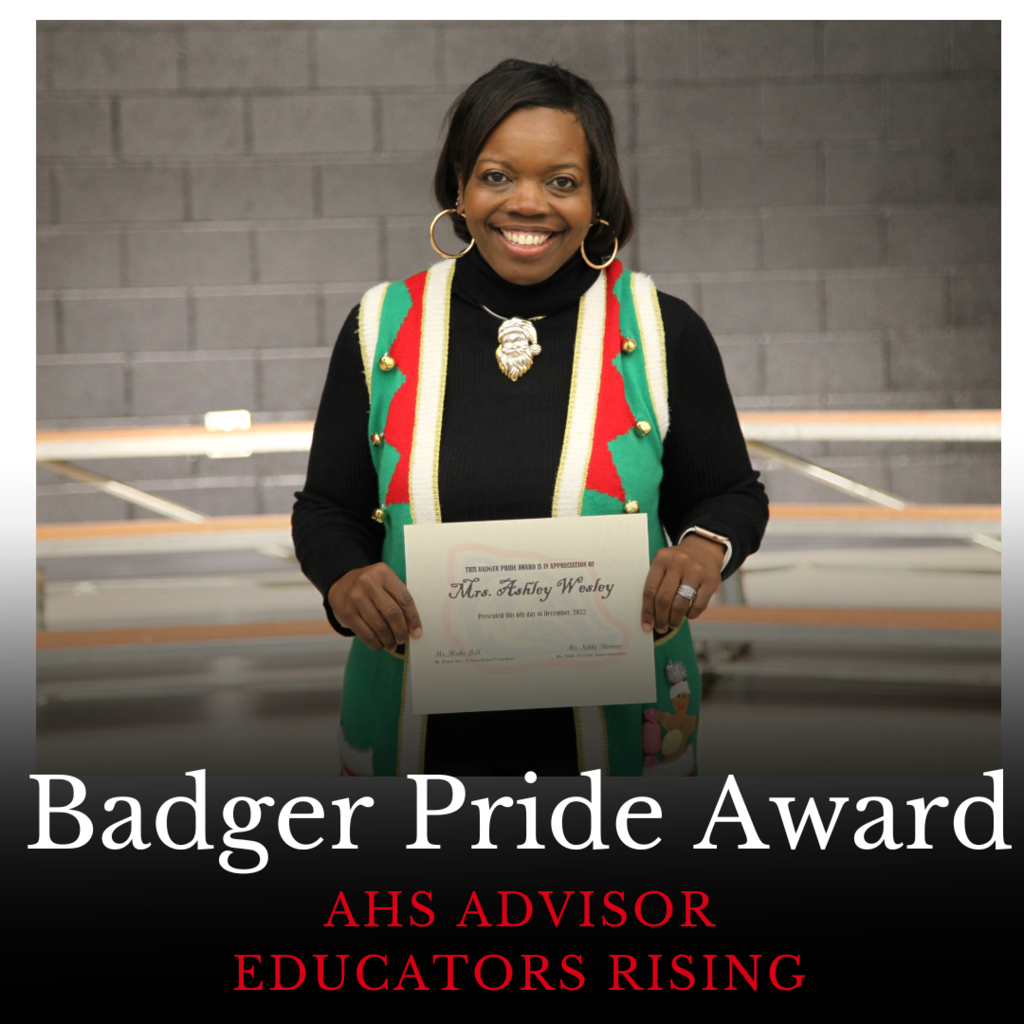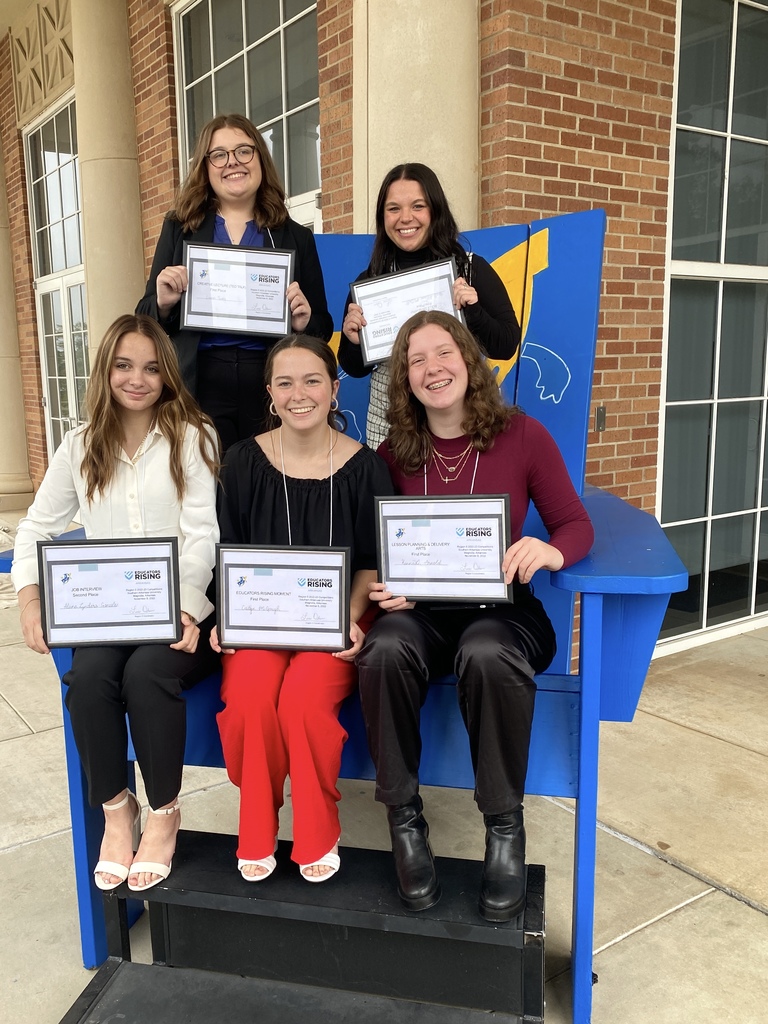 Mrs. Robin Jones' Human Relations class created gingerbread houses in December. The final results showed the students' creativity and attention to detail! Judges chose the winning house created by Kirsten Hall, Leila Dickerson, and Emily Riveria. Great job students! 🎄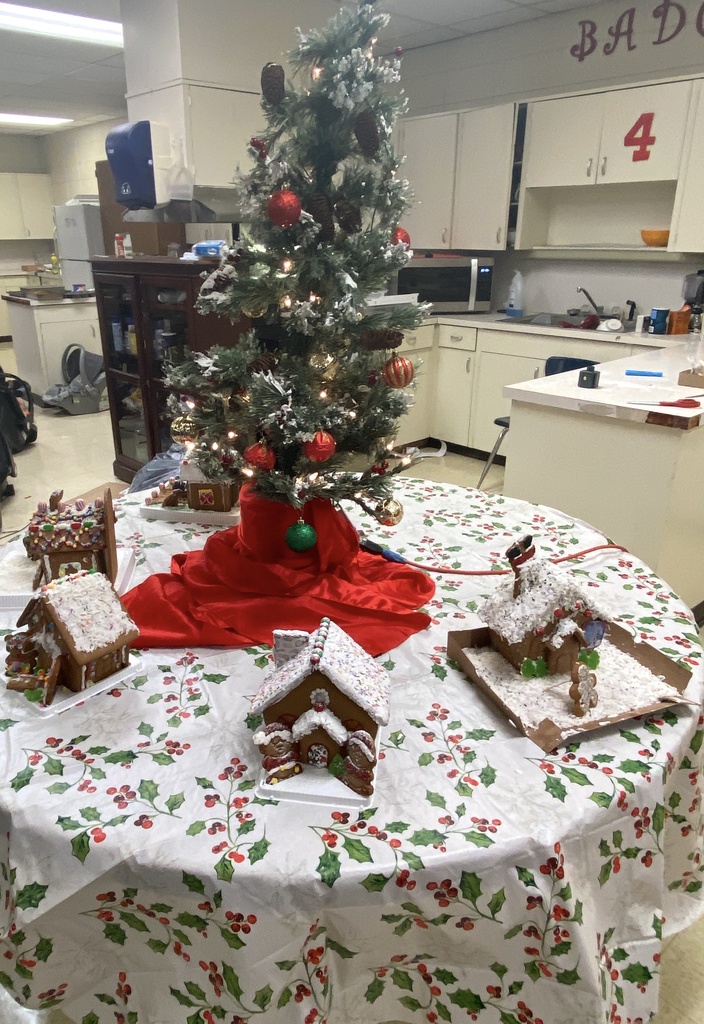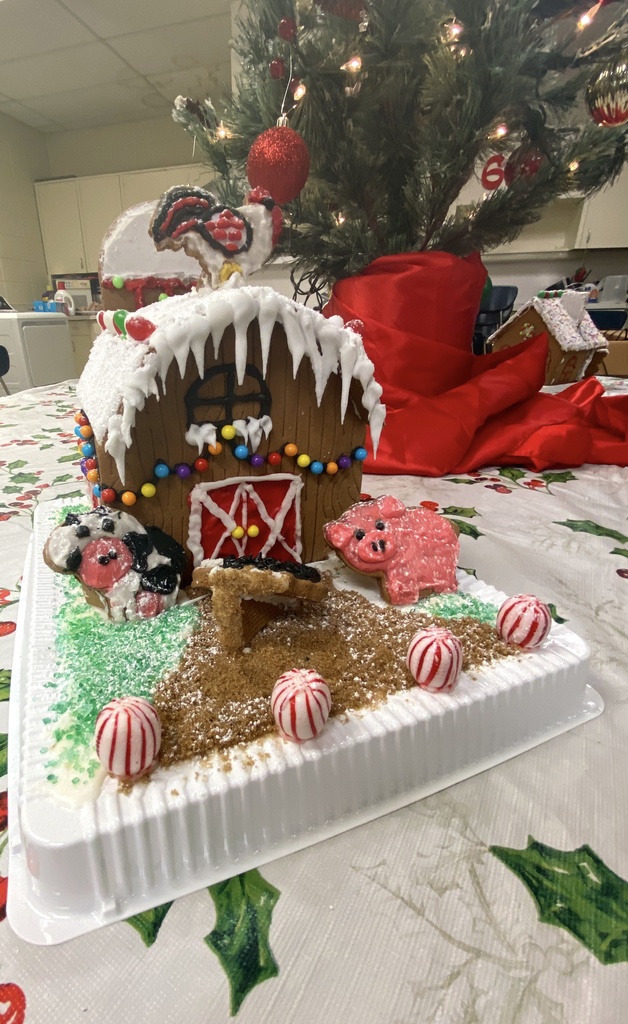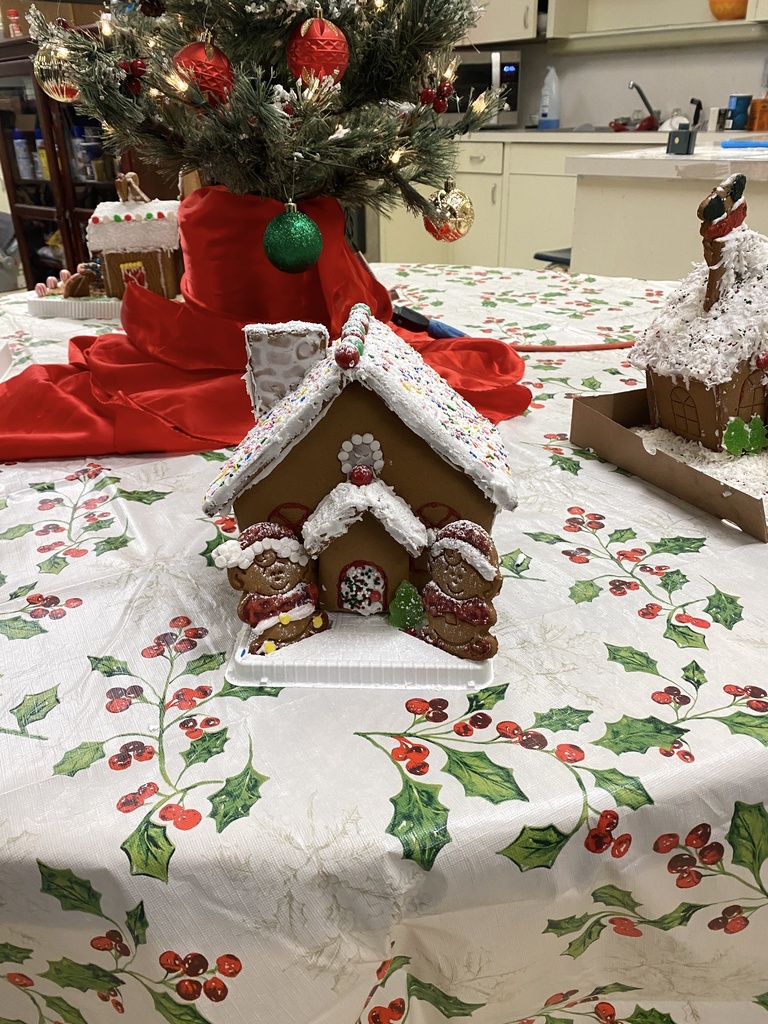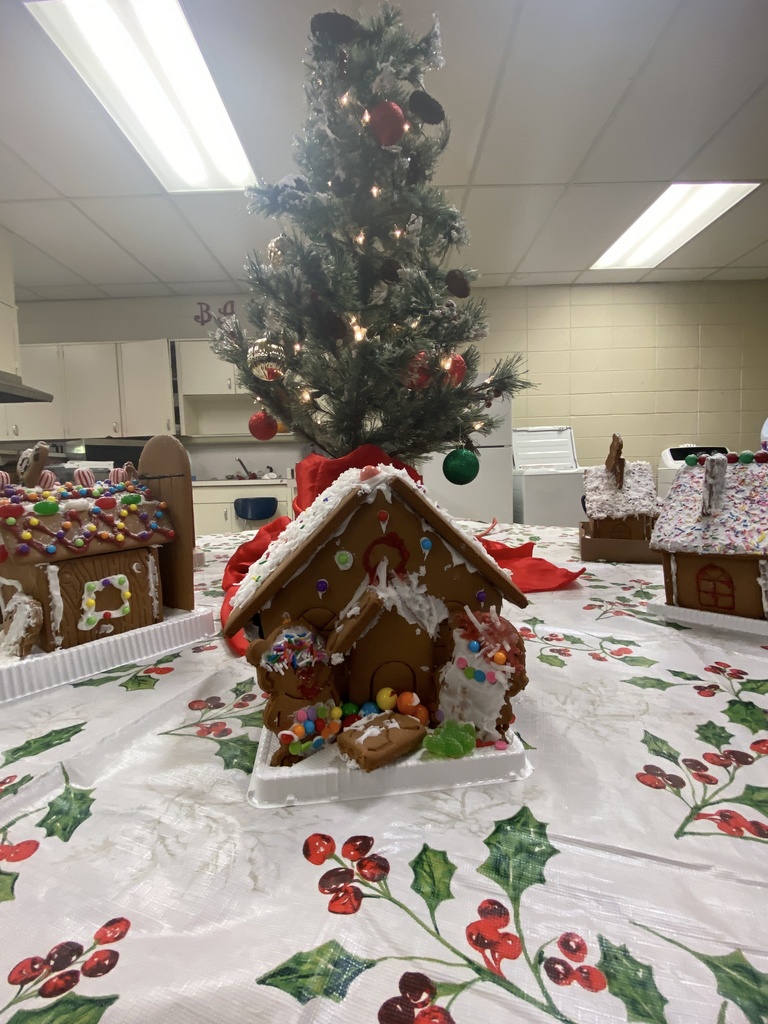 We are out of school this week, but you still have an opportunity to see Badger Basketball at home Monday night. Badger Wrestling, defending 1A-4A State Champs, travel to Lakeside Tuesday evening for their first meet this season. Hope everyone enjoys the week! #BadgerPride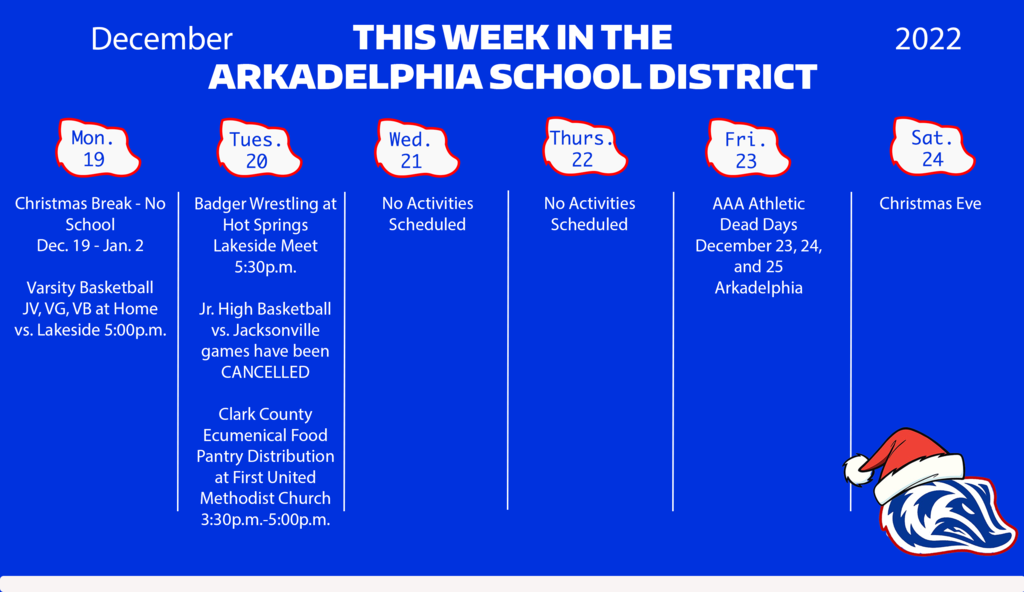 Christmas Break has begun! We hope everyone has a safe and wonderful holiday. See you back at school in 2023!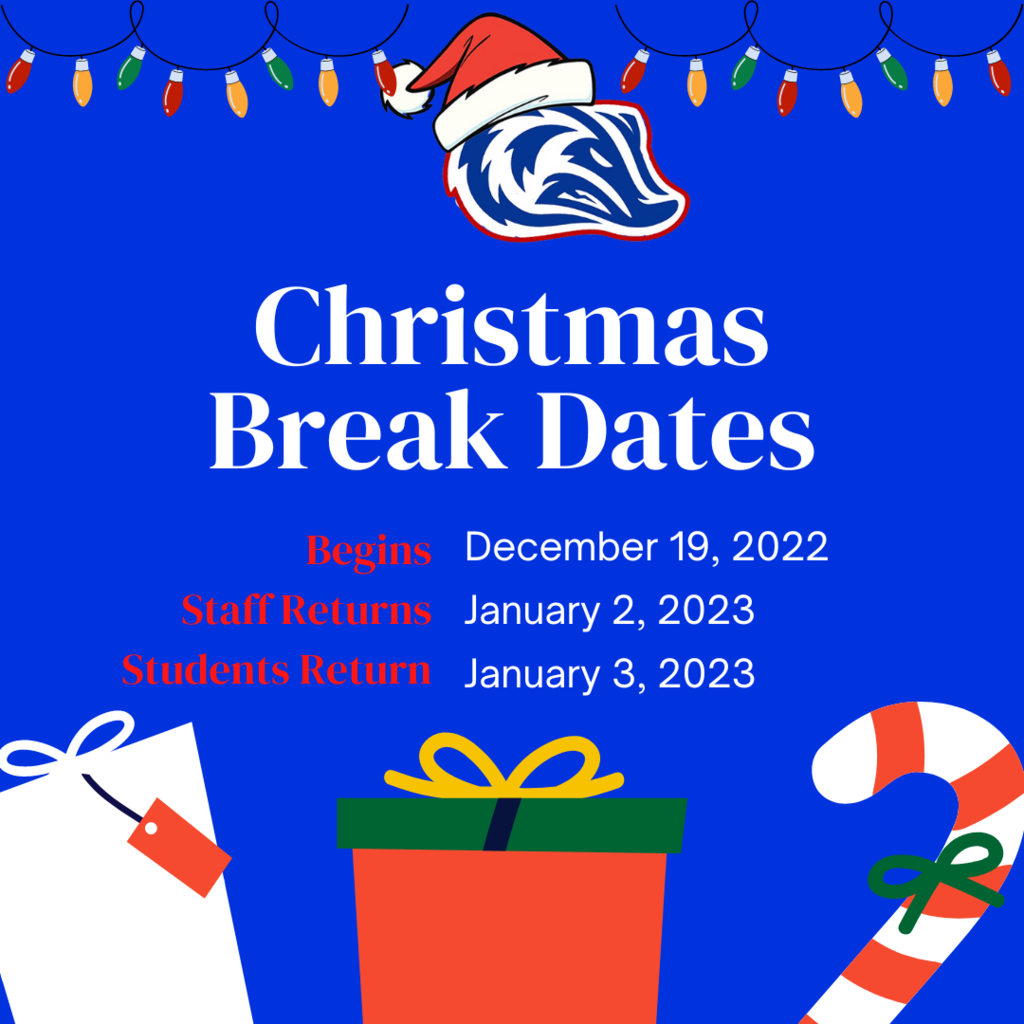 Peake Fifth Graders presented Dear Santa: A Musical "Tweet" for Christmas giving two performances on Thursday. The Peake New Edition Choir opened the show with a number of Christmas songs. We loved seeing our students on stage! Thank you to Music Teacher Laura Cornelius and all the Peake Staff for their efforts to produce such a wonderful performance by our students.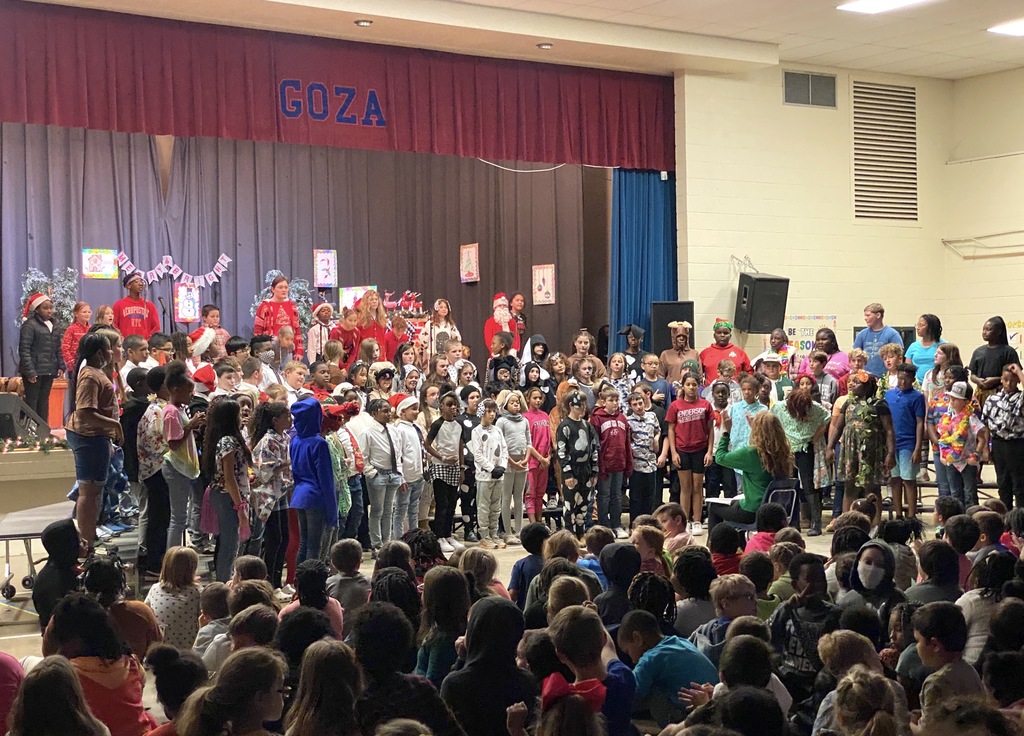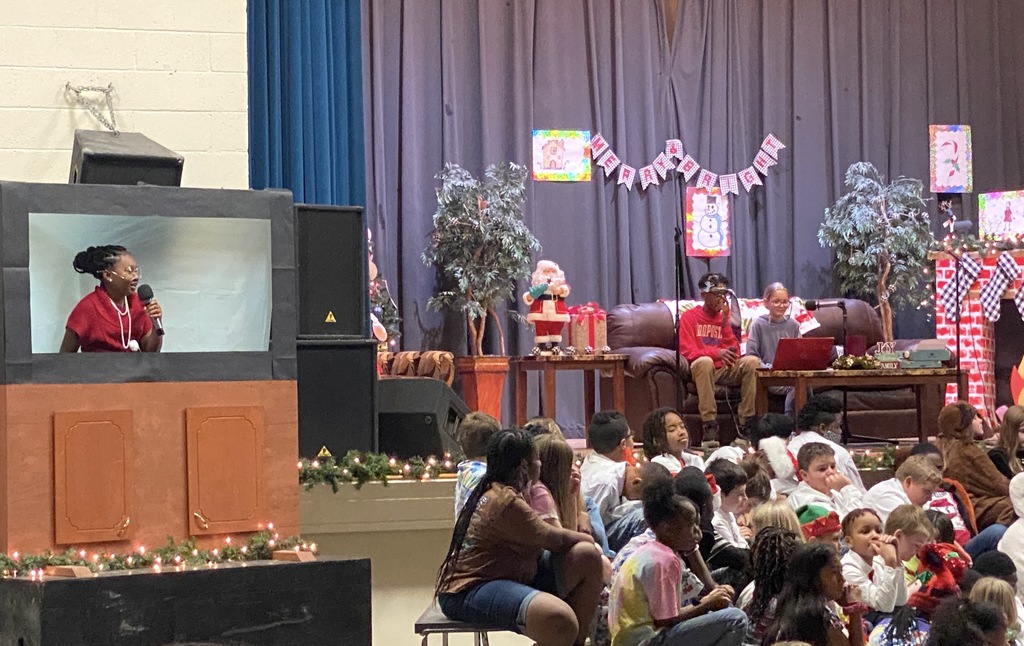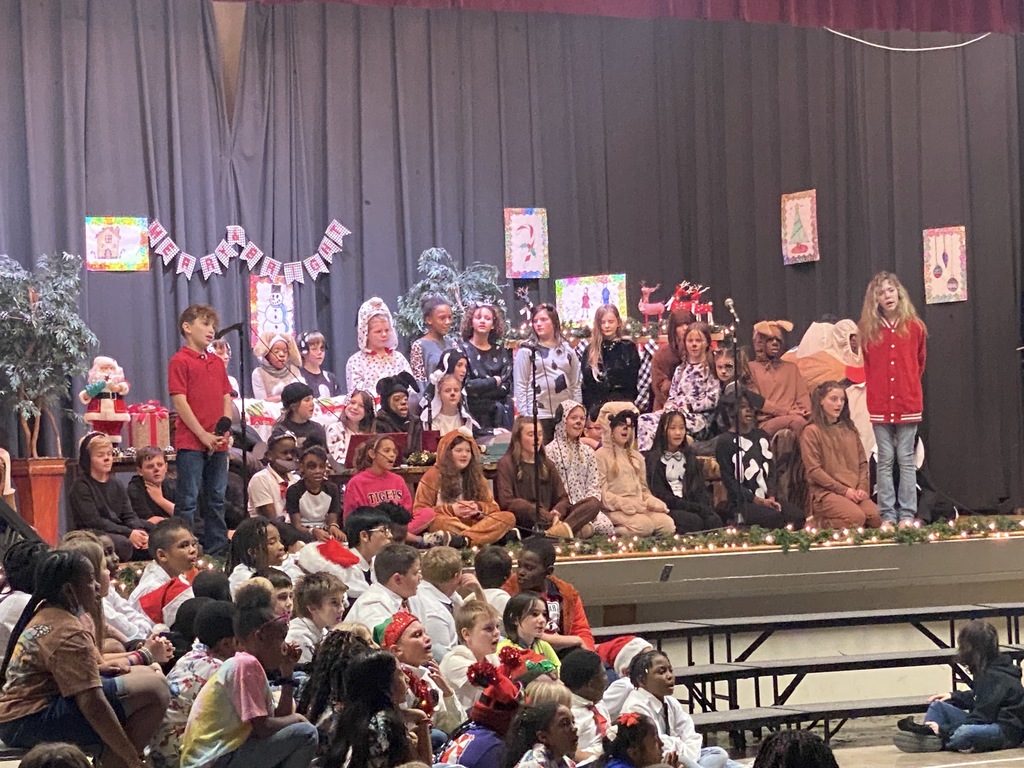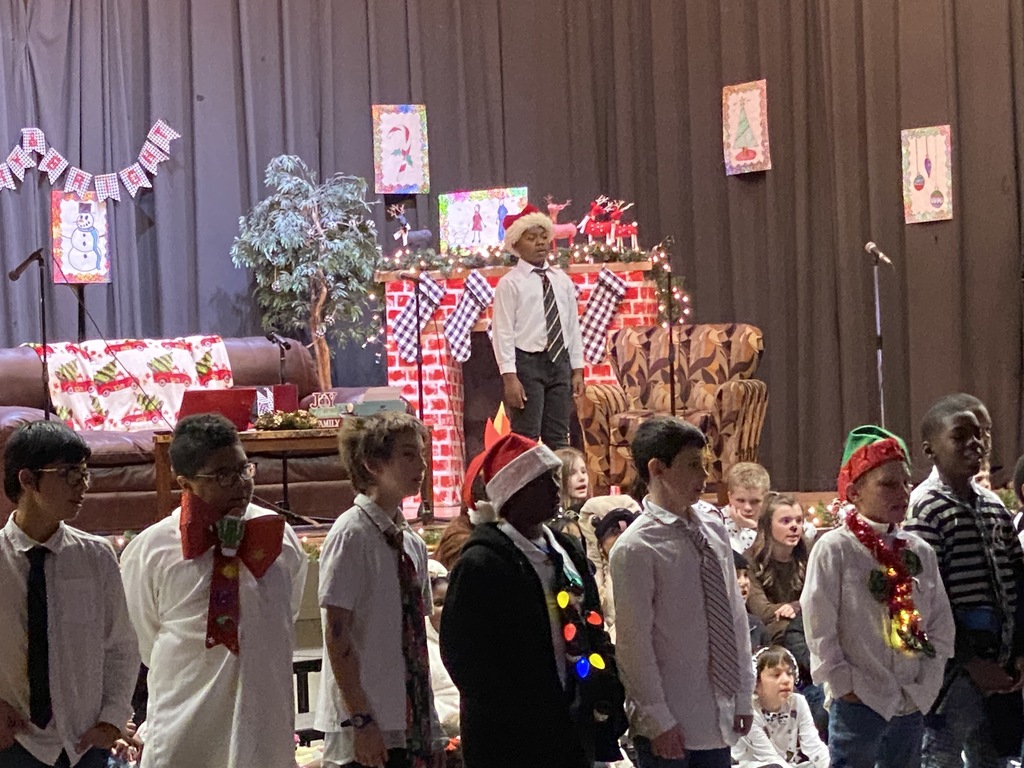 In the December School Board meeting, the Badger Tennis Team was recognized for winning the 4A-7 District Tennis Championship. The following individual awards were also recognized: Mason McKinney, 4A-7 District Singles Champion/Undefeated Regular Season Sawyer Grimm, 3rd Place District Singles Tyler Bobo and Carson Lewis, Undefeated in Conference Play, 4A District Doubles Champions, and 4th Place 4A State Melanie Bobo, 4A-7 District Coach of the Year Congratulations to all of you on a great season! #BadgerPride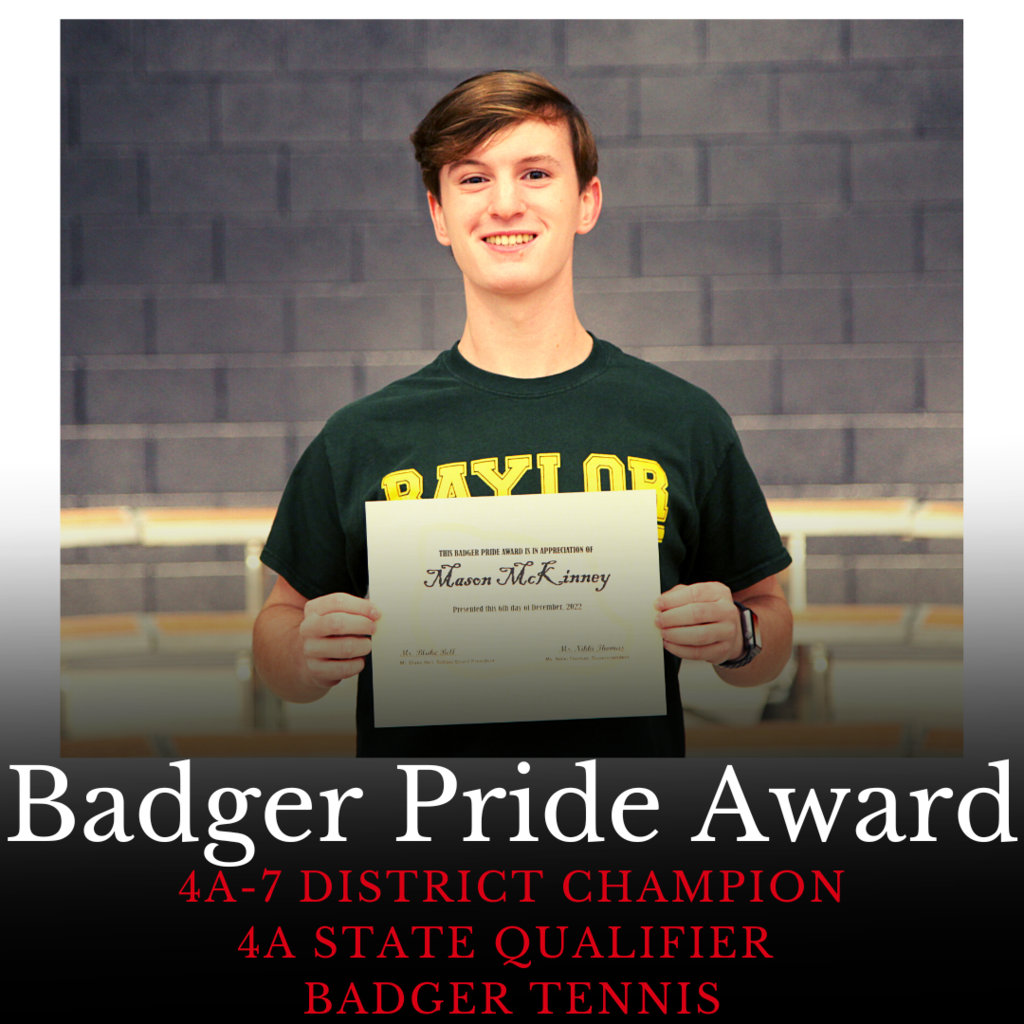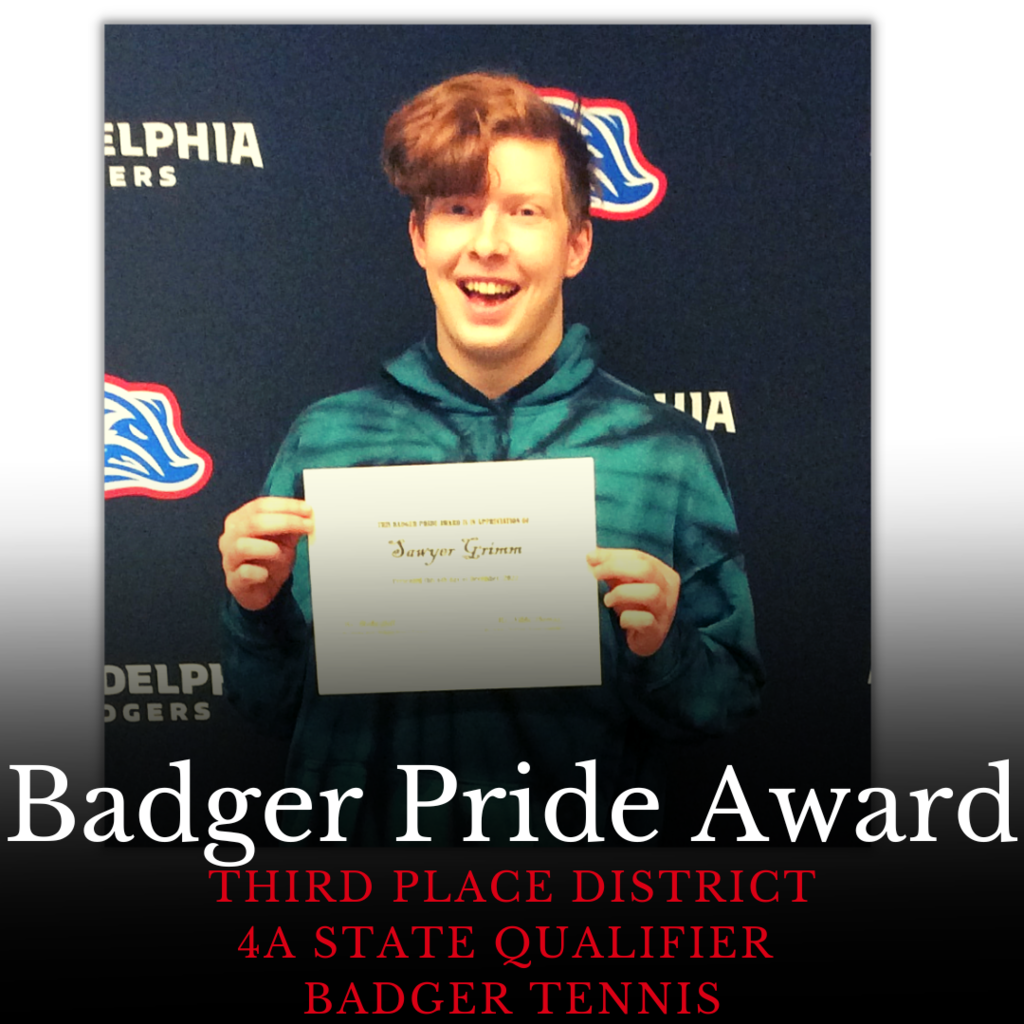 All aboard the Polar Express! Wednesday was Polar Express and Pajama Day at Perritt Primary School! A fun and memorable day! 🎄🚂🎅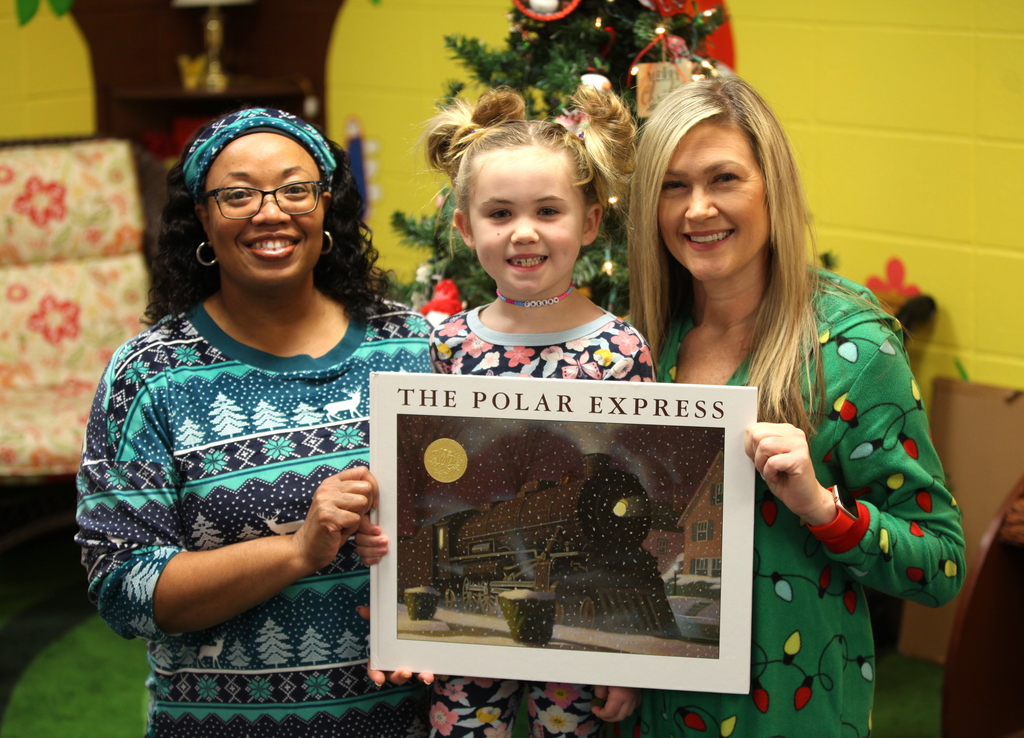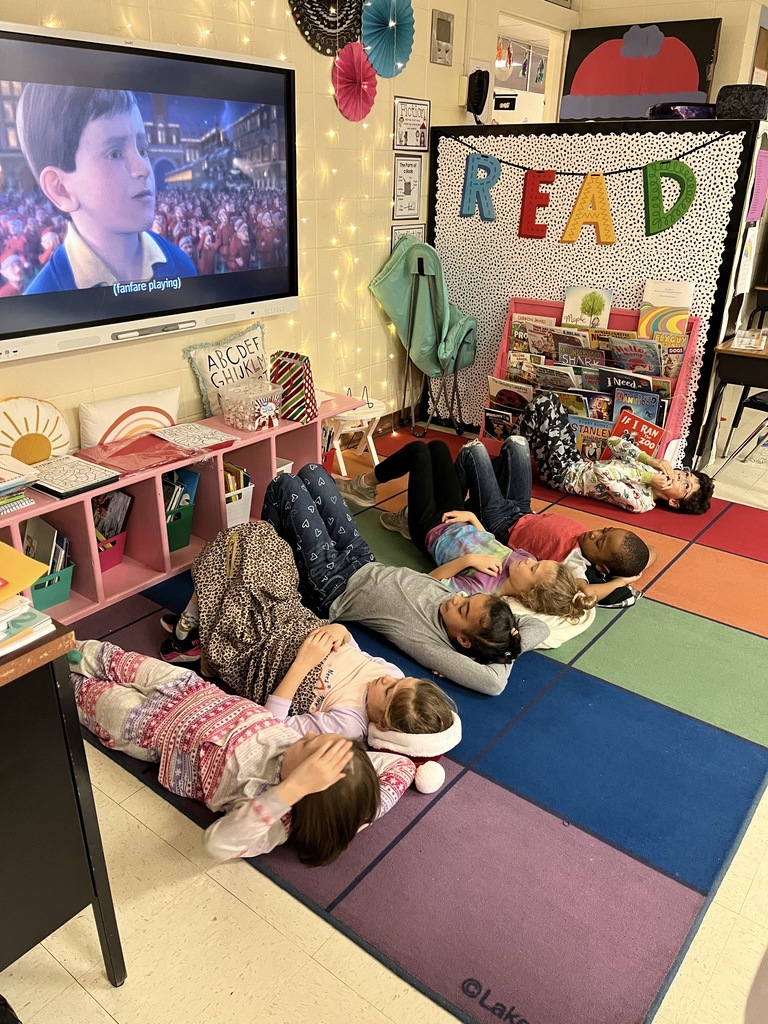 APSD has opportunities in our district. Join our team.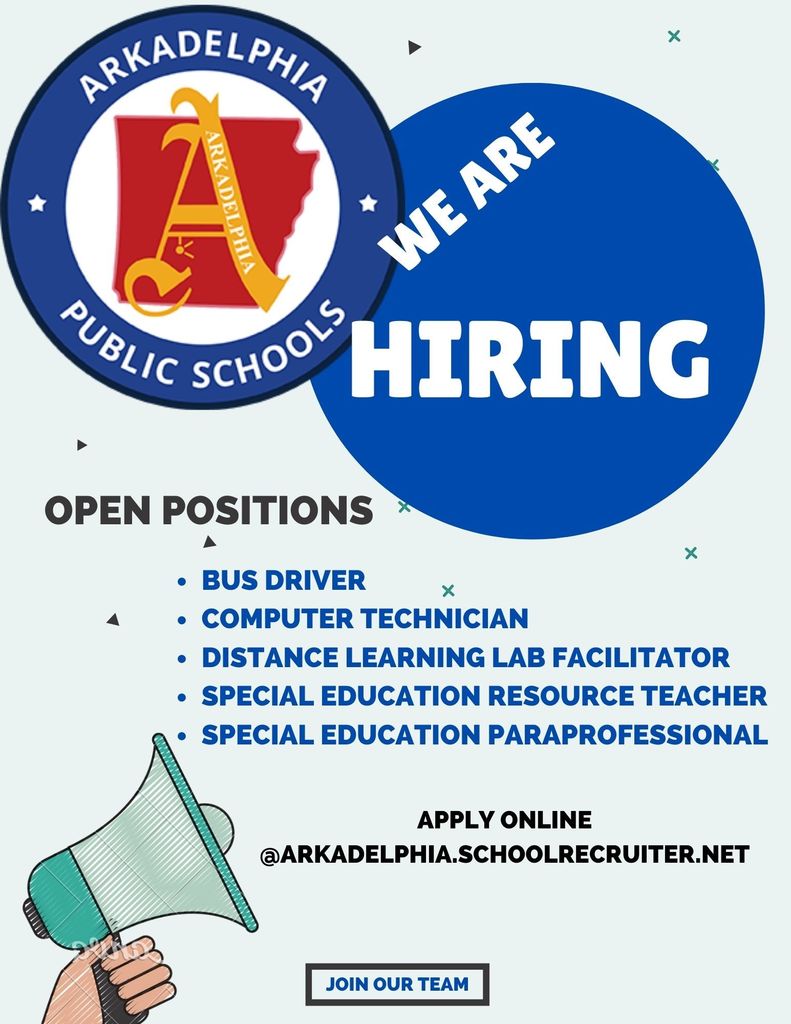 Lady Badger Tennis was recognized in the December School Board meeting for finishing as Runner-Up at the 4A-7 District Tournament. Bella Womack qualified for the 4A State Tournament with her 3rd place finish at district. Jada Jones and Kate Perrin qualified for state in doubles. Bailey Boyles finished 4th at district. Congratulations! #BadgerPride